George R. R. Martin Plans For At Least Four Seasons of 'House of the Dragon'
Speaking on the controversial pacing of the show.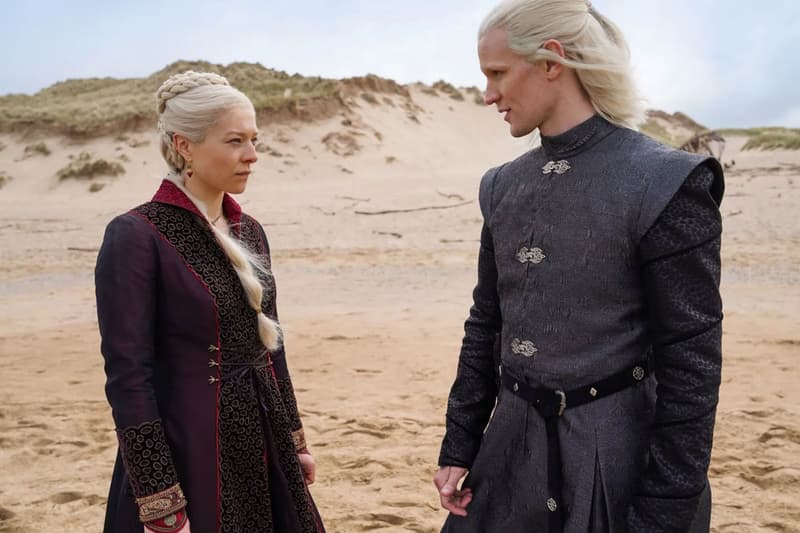 On his "Not a Blog," Game of Thrones novelist George R. R. Martin shared a few of his random musings, including his thoughts on the recent NFL games and his appreciation for the recent fantasy shows. Martin also briefly touches upon the controversial pacing of House of The Dragon, the time jumps, and the number of seasons it will take to complete the series.
"Do I wish we'd had more time to explore the relationship between Rhaenyra and Ser Harwin, the marriage of Daemon and Laena and their time in Pentos, the birth of various and sundry children (and YES, Alicent gave Viserys four children, three sons and a daughter, their youngest son Daeron is down in Oldtown, we just did not have the time to work him in this season), and everything else we had to skip? Sure," writes Martin. "But there are only so many minutes in an episode (more on HBO than on the network shows I once wrote for), and only so many episodes in a season."
He later reflects on how there seem to be fewer episodes a season for shows nowadays, remembering that shows had 39 a season when he was a boy.
"If HOUSE OF THE DRAGON had 13 episodes per season, maybe we could have shown all the things we had to "time jump" over… though that would have risked having some viewers complain that the show was too 'slow,' that 'nothing happened.' As it is, I am thrilled that we still have 10 hours every season to tell our tale," he continues.
Martin ends by sharing his belief that is going to take four full seasons of 10 episodes to do justice to the Dance of the Dragons (a major civil war within the Seven Kingdoms), from start to finish. As of now, showrunner Ryan Condal will focus on House of the Dragon season 2 while Martin looks to complete The Winds of Winter, the sixth novel in A Song of Ice and Fire.
Elsewhere in entertainment, Shang-Chi's Tony Leung is rumored for Squid Game Season 2.