'Shang-Chi's Tony Leung Rumored for 'Squid Game' Season 2
After his wife, Carina Lau, shares photos with Hwang Dong-hyuk.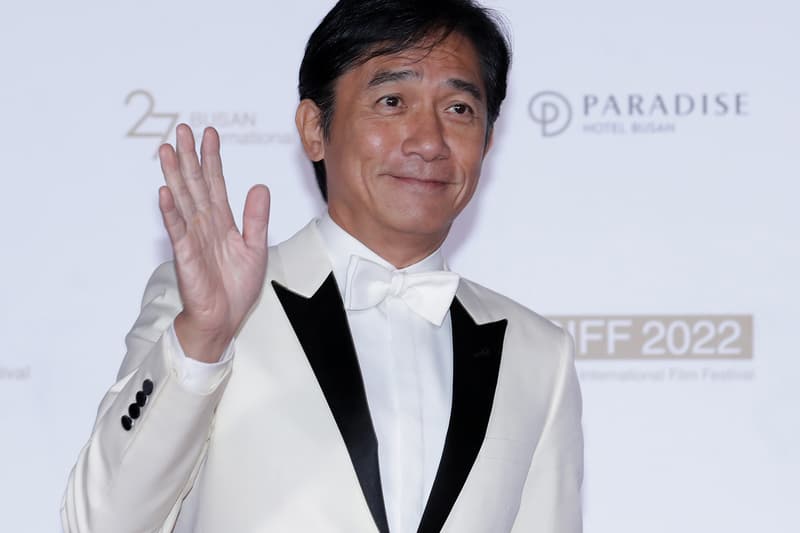 Building on the unprecedented success of Squid Game, Netflix is now gearing up to deliver Season 2 of the South Korean series. Confirmed this past summer with no real information revealed just yet, rumors are now circulating that veteran Hong Kong actor, Tony Leung, who recently appeared in Marvel Studios' Shang-Chi and The Legend of The Ten Rings, will be joining the cast for Season.
Rumors began to surface after Leung's wife, actress Carina Lau, shared images of her husband sitting down with Squid Game director Hwang Dong-hyuk on Instagram. Photographed during the couple's visit to the 27th Busan International Film Festival, the images were accompanied by the caption, "Ready for Squid Game?"
Speaking with local media Korea Herald, Tony Leung shared his interest in the K-drama genre, "If there are roles for which I can overcome the language barrier, I would like to star in Korean drama. If there is a role that does not require me to speak like the characters in that film, maybe I can also be in Korean dramas." going on to name Song Kang-ho (Parasite, The Host, Snowpiercer) and Jeon Do-yeon (The Housemaid, You Are My Sunshine) as local actors he would like to work with.
Catch the Instagram posts showing Tony Leung with Squid Game director Hwang Dong-hyuk below.
View this post on Instagram
View this post on Instagram
For more entertainment news, The Mean One is a horror-fueled take on How the Grinch Stole Christmas.