'The Mean One' is a Horror-Fueled Take on 'How the Grinch Stole Christmas'
A terrifying expression of Dr. Seuss' holiday classic.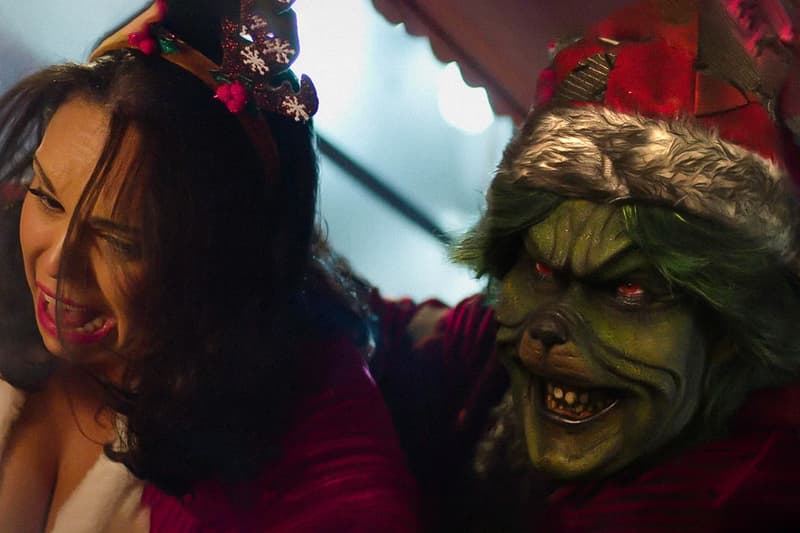 While Santa comes to the rescue in Violent Night, The Mean One from XYZ Films is a horror-fueled take on How the Grinch Stole Christmas. The upcoming film is a terrifying expression of Dr. Seuss' 1957 holiday classic which turns The Grinch into a serial killer.
Instead of being just a delightfully green Christmas-hating grouch, The Grinch leans into the classic slasher trope to end the season of giving for good for an unlucky group this Christmas. "As a passionate fan of seasonal horror (and the TERRIFIER franchise), The Mean One is exactly the kind of film that lands on my personal 'nice list,' said XYZ Films' Manager of Acquisitions and Development Alex Williams. "This movie is a stunningly great time with a ferociously subversive turn from (director) David Howard Thornton – and XYZ Films is so proud to be bringing this soon-to-be iconic Christmas slasher to audiences this holiday season."
The official synopsis reads, "The Mean One is a hairy, green-skinned grump in a Santa suit, living on a mountain high above the town of Newville, despising the holiday season. Young Cindy You-Know-Who, whose parents were butchered by The Mean One twenty Christmases earlier, is returning to town to seek closure…but is about to discover that this fiend with a heart two sizes to small is still quite eager to carve the roast beast.
Take a first look above and stay tuned for an official trailer for The Mean One premiering December 15.
For more entertainment news, the Spawn reboot starring Jamie Foxx taps Joker and Captain America 4 screenwriters.