Draymond Green Takes Leave of Absence From Warriors Following Altercation With Jordan Poole
The PF also confirmed that he has apologized to both Poole and his team.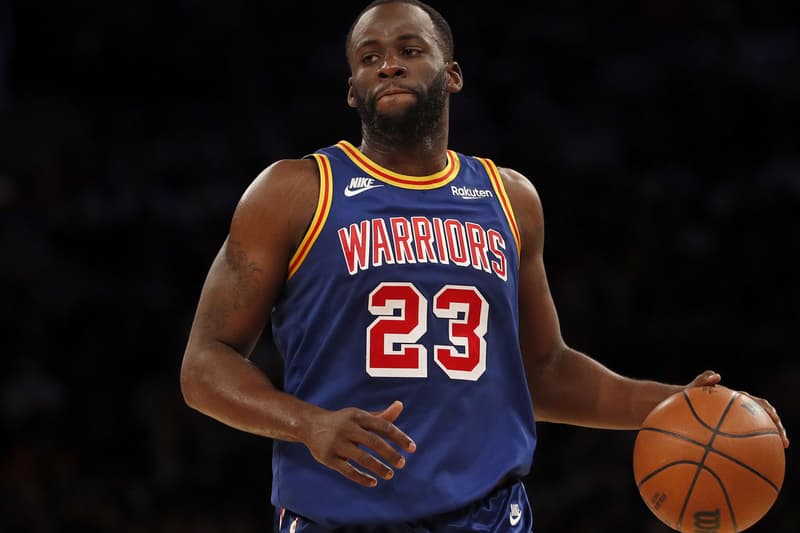 Draymond Green will be taking a leave of absence from the Golden State Warriors following his altercation with Jordan Poole during practice last week.
The decision for Green to take a step back was "mutual," according to coach Steve Kerr, who also confirmed that they currently do not have a set date for the power forward's return — possibly meaning that he will miss the Warriors' opening game on October 18. Green announced in a press conference that he will be using this time away to work on his emotional responses, as well as give Poole and the team some space to heal in order for the Warriors to focus on defending their title. While the power forward admits that the process will not be an easy one, he said that he will "look forward to continuing to better myself and my emotional state and how I deal with my emotions. I think that one thing that I lack is how to let emotions out."
Green also clarified that his actions were not triggered by the ongoing contract negotiations he and Poole are currently working on, but rather a negative event that took place during the day. He has apologized to both Poole and his team, as well as acknowledged the footage of the altercation leaking online which has caused "huge embarrassment" to him, Poole, Poole's family and the Warriors organization. "[Poole's] family saw that video, his mother, his father saw that video. Quite frankly, if my mother saw that video, I know how my mother would feel," Green said.
Kerr briefly touched on the leaked video and shared that a situation becomes more difficult once these things are made public. "I've been in this league for 30-plus years, I've seen all kinds of crazy stuff," he said. "When things are kept internally it's really almost easy to handle, it's just so much cleaner and smoother and you can move forward. As soon as things are leaked now all hell breaks loose and that affects every single player … we're having to answer all of these questions and it puts us in a very difficult spot, everybody in a very difficult spot."
During a practice last week, Green punched Poole in the face after a brief yet seemingly heated exchange that saw the pair chest-to-chest.
Elsewhere in sports, LeBron James is sending out word to Adam Silver for an NBA team in Las Vegas.