Golden State Warriors to Internally Handle Disciplinary Actions After Draymond Green and Jordan Poole's Altercation
GM Bob Myers doesn't believe Green will miss any games as a result.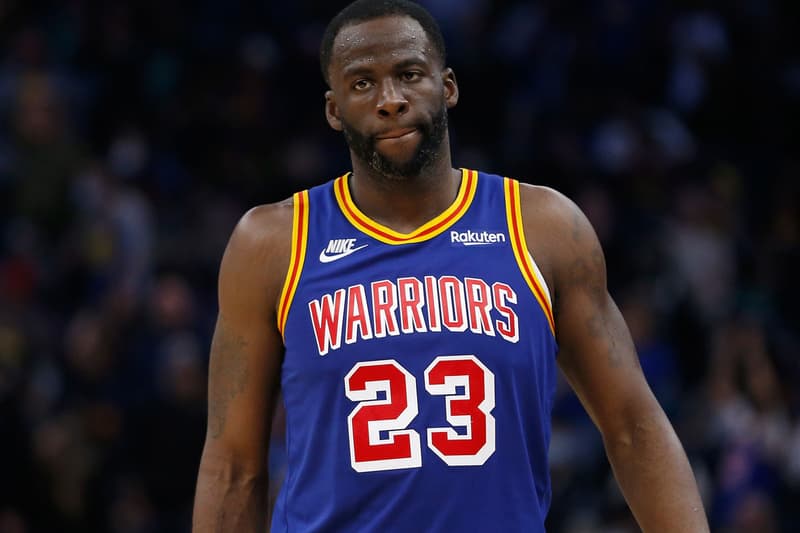 The Golden State Warriors will be internally dealing with any possible disciplinary actions against Draymond Green and Jordan Poole after the two got into a heated altercation during practice earlier this week.
The team's general manager Bob Myers revealed that Green had already personally apologized to the franchise and will most likely not miss any games as a consequence. He also confirmed that "[e]verybody's fine," and that the PF was not in practice today but will return for Saturday's. "Look, it's the NBA, it's professional sports, these things happen. Nobody likes it. We don't condone it, but it happened," Myers said. Although he did not fully explain why the incident took place, the GM was told that it was "normal bickering" and doesn't believe the ongoing contract extension issues (both Green and Poole are in the midst of negotiating their contract) was the cause. "Draymond is one of my favorite players," he shared. "I told him that … Still love the person. Don't love what he did, but still love the guy. He's complicated. But he is a good person. He is a good person, he is. I've seen it, I've seen a lot of things he's done. Yesterday wasn't one of them."
Steph Curry also reaffirmed that the "vibe in practice" on Thursday was great, but also called the altercation "an unfortunate situation." He said, "…there's a lot of trust in the fabric of our team, in who we are, who we know those two guys to be and how we'll get through it and try to continue to make it about playing great basketball. The personal dynamics and stuff will work themselves out."
"It'll take some time to move through, but we'll move through it and move forward. I'm confident that we will," Myers added. "We've got a good team, we've got good leadership, we've got some guys that have been here a long time. This isn't our first thing that's happened, first sense of adversity, we've been through some of this before. Don't like going through it, but it's part of the NBA and it's part of sports."
According to initial reports, Green "forcefully struck Poole" during practice on Wednesday after they were chest-to-chest, shoving and pushing.
Elsewhere in sports, check out who the highest-paid NBA mascot is.