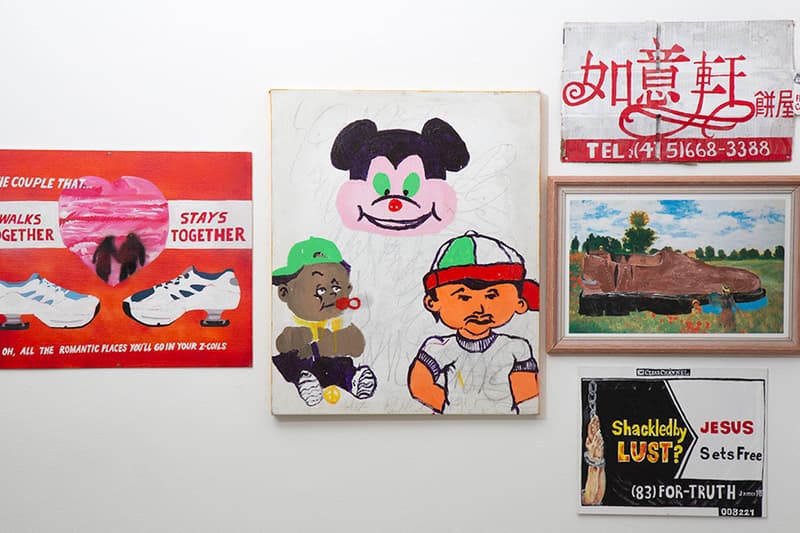 1 of 7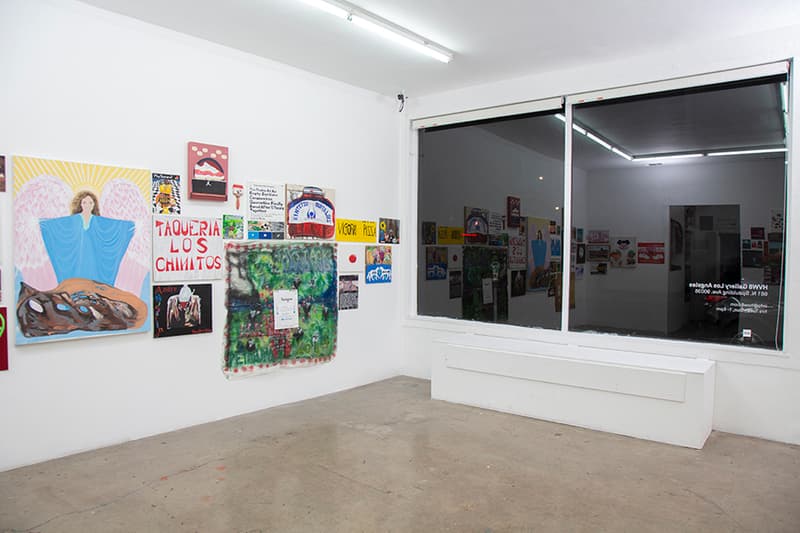 2 of 7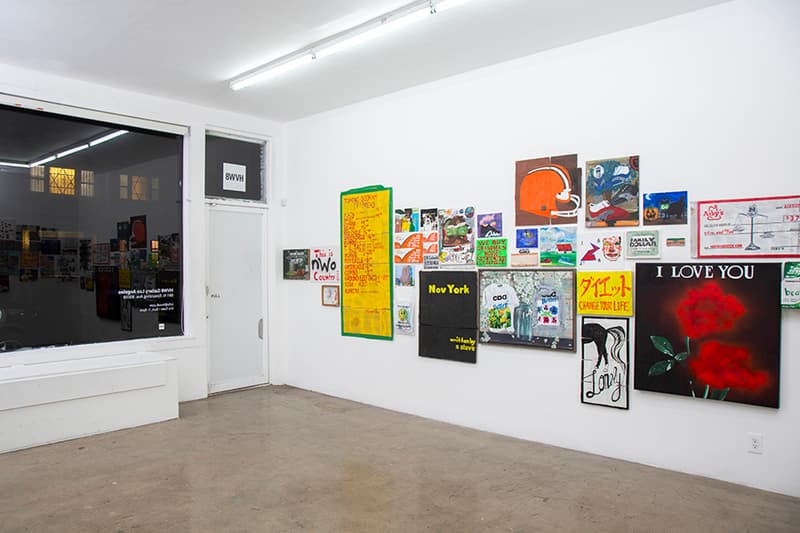 3 of 7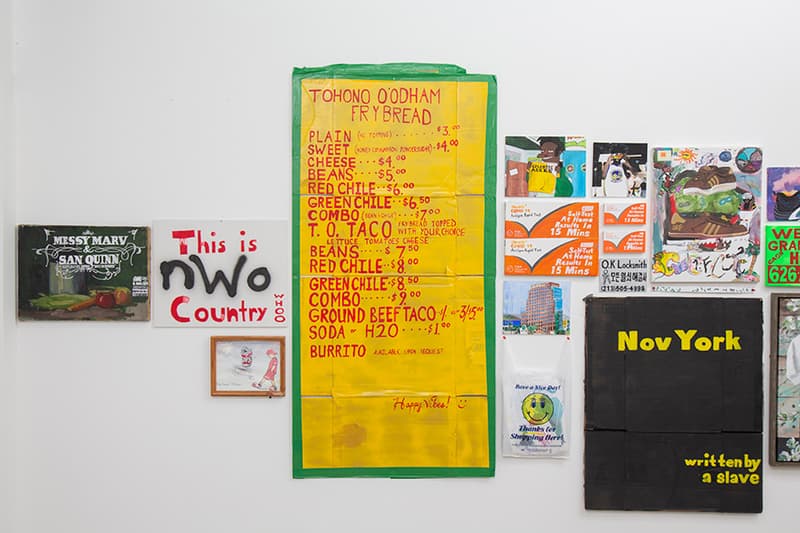 4 of 7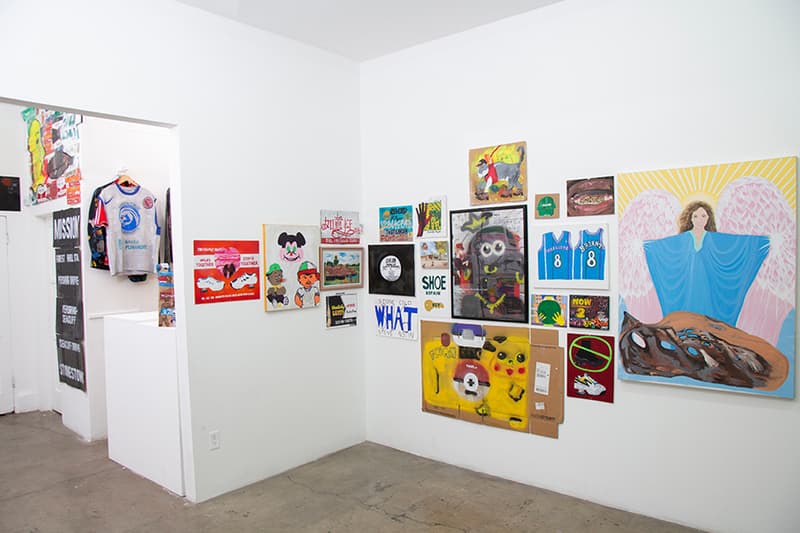 5 of 7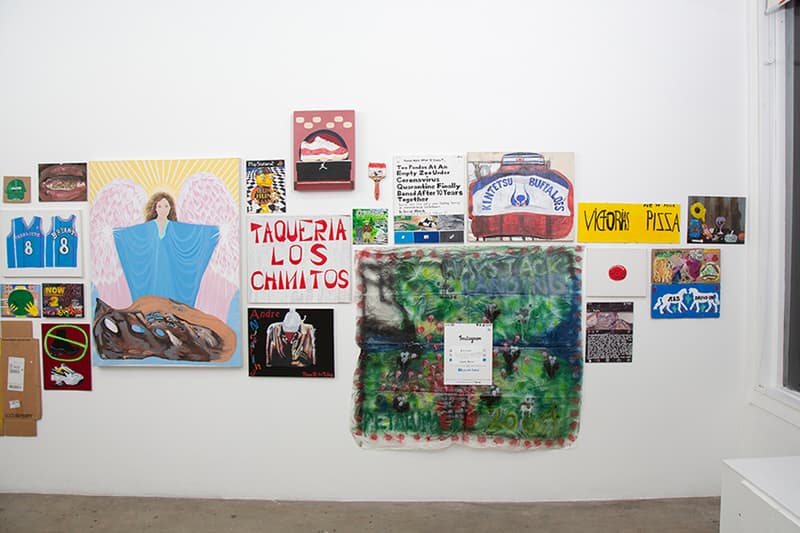 6 of 7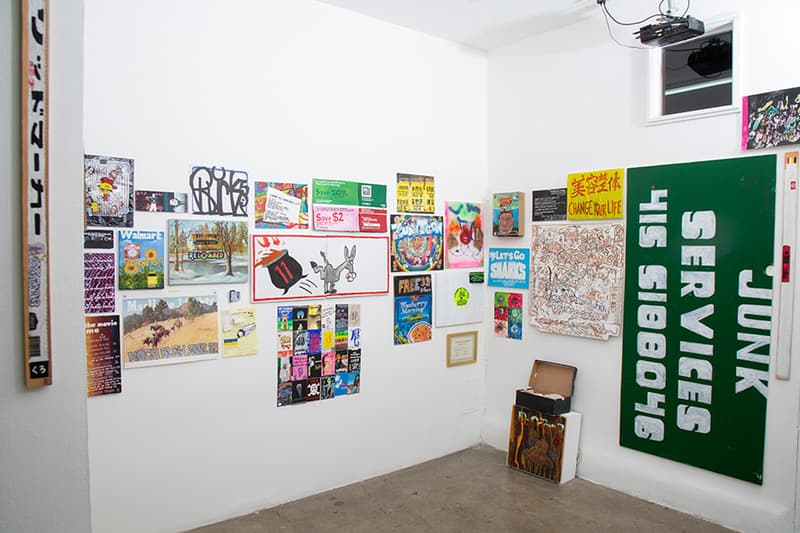 7 of 7
Gregory Shimada Presents a Sci-Fi Futurist Exhibition at HVW8
The artist's first solo show in Los Angeles.
---
Gregory Shimada is a Bay Area-based artist who creates gestural artwork that comment on contemporary culture. In the past, Shimada has collaborated with mainstay labels Stüssy, Supreme and Better™ Gift Shop, and just recently opened his first solo exhibition in Los Angeles, titled Caught in the Grip of the City, Madness.
"It's the year 2022: underground hip hop (backpack rap) never died," wrote a release by the gallery explaining the world he envisions. "Matt Gonzalez won the 2003 San Francisco mayoral elections. We exist within a post urban wreckage fever dream of cities as audibly outlined by master architect Dan The Automator, when he expertly interpolated the Poppy Family's 1971 cautionary tale of urban blight in "Cities And Escapes". Maybe we're all "Caught in the Grip of the City Madness"?"
On view at HVW8 in Los Angeles, the solo show is both fascinating as it is overwhelming — like walking into a stream of painted moodboards and ordinary signage seen across a big city. From taco stand menus, a distorted Cleveland Browns helmet, religious adverts and spray-painted Pikachu's, to what could have been the jersey of the late-Kobe Bryant had he indeed played with the Charlotte Hornets.
Shimada paints our contemporary culture almost like a video game — overlaying endeless iconography that we can view and interact with through the comfort of the gallery, as opposed to the unpredictability of real-life situations. Additionally, the artist subtly includes futures that are somewhat rooted in reality, but clearly dissipate into the realm of science fiction.
The exhibition will be on view at HVW8 until October 30.
For more on art, Shirin Neshat is selling prints in solidarity with Iran.
HVW8
661 N Spaulding Ave
Los Angeles, CA 90036