Queen Shares Long-Lost Song "Face It Alone" Featuring Freddie Mercury Vocals
The previously unheard track was recorded in 1988.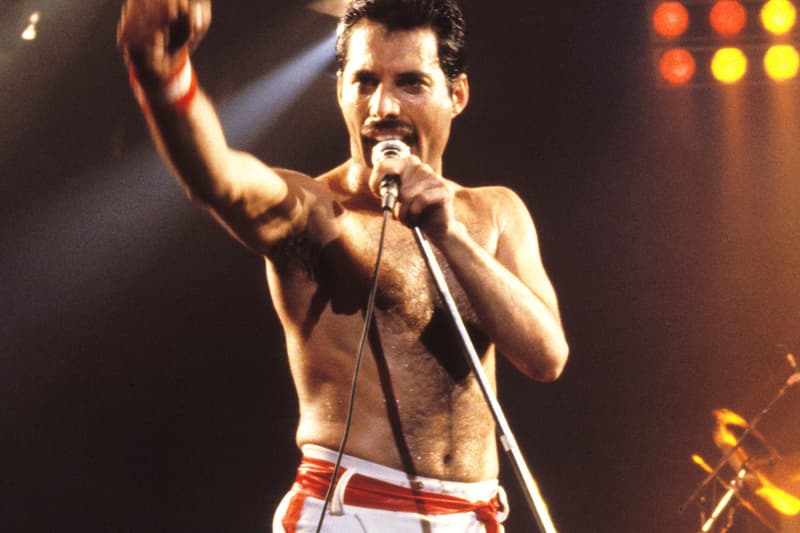 Queen has released the emotional rock ballad "Face It Alone." It's the first song from the band that includes Freddie Mercury's vocals to be released in over eight years.
"Face It Alone" was recorded in 1988 during studio sessions for Queen's 13th album, 1989's The Miracle LP. The process of creating the album took an entire year. At the time, the band was grappling with Mercury's HIV-positive diagnosis, which hadn't been revealed to the public.
"When something so near and dear to life / Explodes inside / You feel your soul is set on fire," Mercury sings on the track.
Mercury was 45 years old when Queen made "Face It Alone," and passed away three years later from AIDS-related complications. The Miracle was Queen's penultimate album with the singer, with the band releasing Innuendo nine months before his tragic death.
Guitarist Brian May and drummer Roger Taylor opened up about rediscovering "Face It Alone" while working on a re-issued version of The Miracle, speaking to BBC Radio 2's Zoe Ball.
"We did find a little gem from Freddie that we'd kind of forgotten about," Taylor said. "And it's wonderful. Actually, it was a real discovery."
"It was kind of hiding in plain sight. We looked at it many times and thought, 'Oh no, we can't really rescue that,'" May added.
After some work refining the track, Queen selected "Face It Alone" as the lead single for the reissued The Miracle. Out November 18, the updated album will feature six unpublished songs, alongside a few never-before-heard recordings.
Stream Queen's "Face It Alone" now.
In other music news, Bruno Mars and Anderson .Paak's Silk Sonic has withdrawn its album from Grammy consideration.