Depop Collaborators: Designers Ed & Benny Bring a Sense of Whimsy to London Through Depop Collaborators' Experience
The two creatives will highlight the importance of responsible production through a playground-themed activation.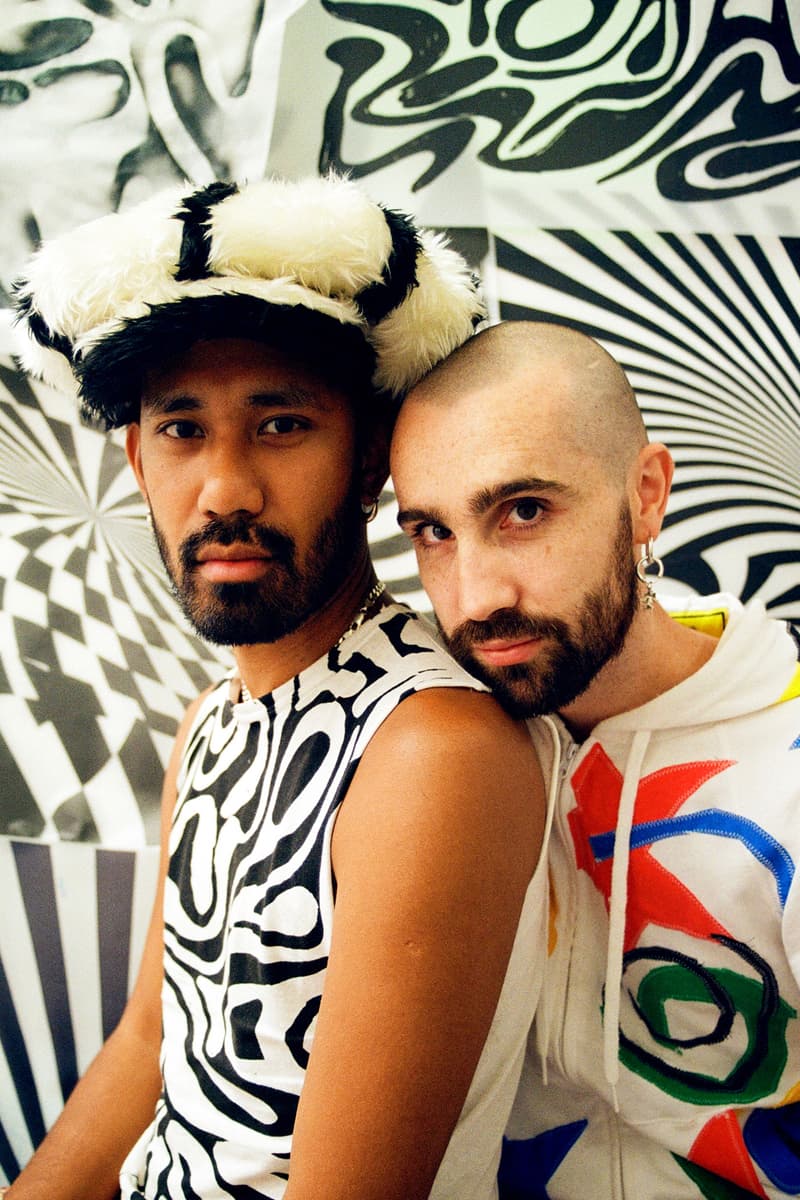 1 of 2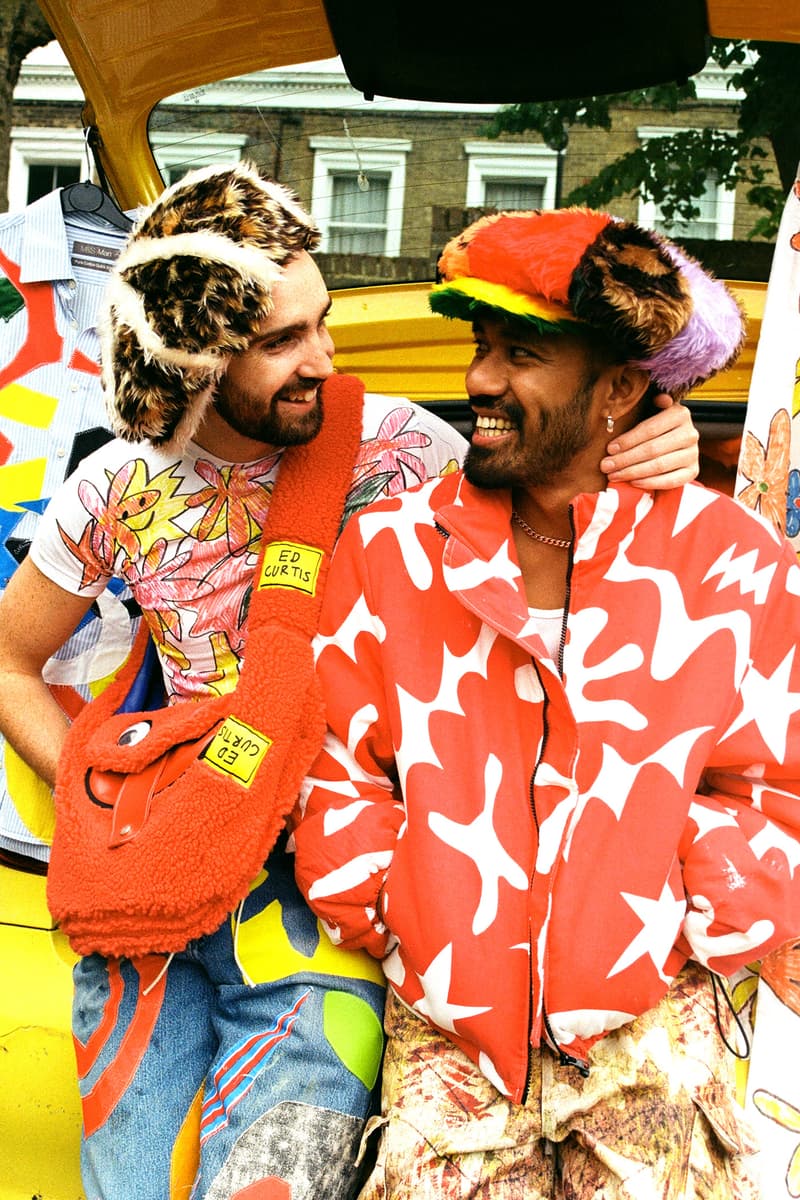 2 of 2
Ed Curtis and Benny Andallo live their lives loudly and colorfully, and each of their designs celebrates boundless expression. Both hailing from London, a city filled with inspiration, the two creatives take an unconventional, unbridled approach to fashion and the arts, creating pieces that deliver youthful energy.
Curtis not only designs clothing but also paints and sculpts , manifesting pieces that are wearable works of art. His garments represent a departure from routine and normalcy, spicing up wardrobes with wild shapes and out-of-this-world colors. The creators' inventive outerwear brings the coloring books of our childhoods to life, blending different patterns without restraint. "I give myself a lot of freedom to create and naturally gravitate towards things that express an unrealistic level of joy such as smiley faces, circus-like prints, and bags that squeak when you press them," the designer says of his work.
Andallo takes a whimsical design approach as well, using the buzzing nightlife of London as fuel for his creative processes — "Authentic style and fashion really come alive on a dance floor, it's a very visually stimulating place. The looks, sounds, strobing lights, and visuals on walls all influence the energy I want to put into my designs," he reflects. Taking inspiration from the many different looks he sees sported on the city streets and in clubs, Andallo creates larger-than-life hats from recycled fabric and garments. When asked about his sourcing process, he shared, "I source my recycled materials from charity shops, car boot sales, bins, used sets, and some donations."
View this post on Instagram
After taking off organically via social media, Andallo amassed a fan base including the likes of Rihanna and FKA Twigs. His over-the-top headwear is usually furry, multi-textured, and multicolored, making a large style statement, while also reminding wearers of the importance of supporting responsible brands.
The two creators will be bringing their eccentricity to the streets of London through an immersive Depop Collaborators experience that breathes life into their wildest inner workings and ideas. Personifying the playground that is both Andallo and Curtis' minds, the collaboration will take the form of an actual playground: Ed & Benny's Playground. An artistic set design will show off a limited-edition collection of hats, tops, and bottoms upon a playful backdrop. These pieces will also live in Ed & Benny's exclusive Depop shop, launching on October 27th.
"This new collection is probably the most accessible and wearable we've ever done, and something me and Benny Andallo have been working very hard on," says Curtis. Andallo adds, "I hope people leave our immersive playground with a strong understanding of who we are as creatives. An overwhelming feeling — a feeling that they have just experienced something they've never seen before."
Ed & Benny's Playground exhibition opens on October 27th with a private view from 7pm-11pm. Launching the same day, items will be available to buy on their exclusive Depop shop. The Playground space will be open to the public on 28th October, 12pm-6pm, RSVP here. Stay tuned to learn more about new creators in Depop's Collaborators series and upcoming pop-up installations.