Break A Leg with MSCHF's AC1 "Walking Boot"
Bringing a whole new meaning to "fashion victim."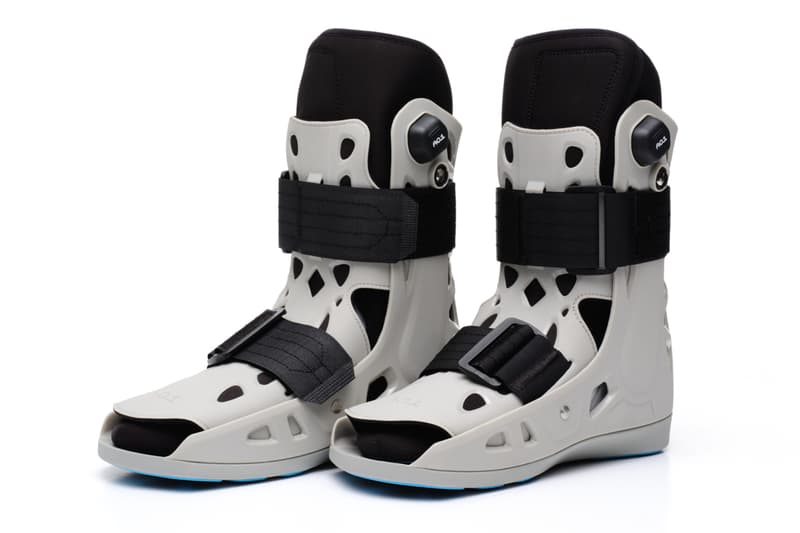 1 of 7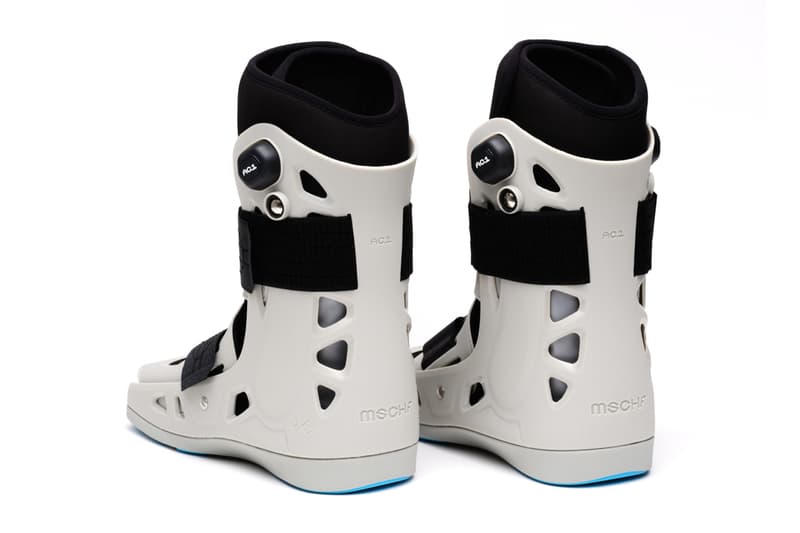 2 of 7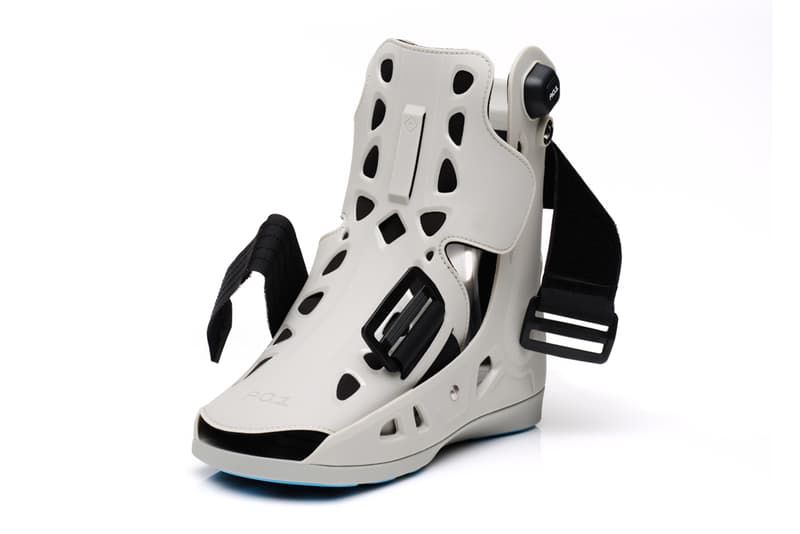 3 of 7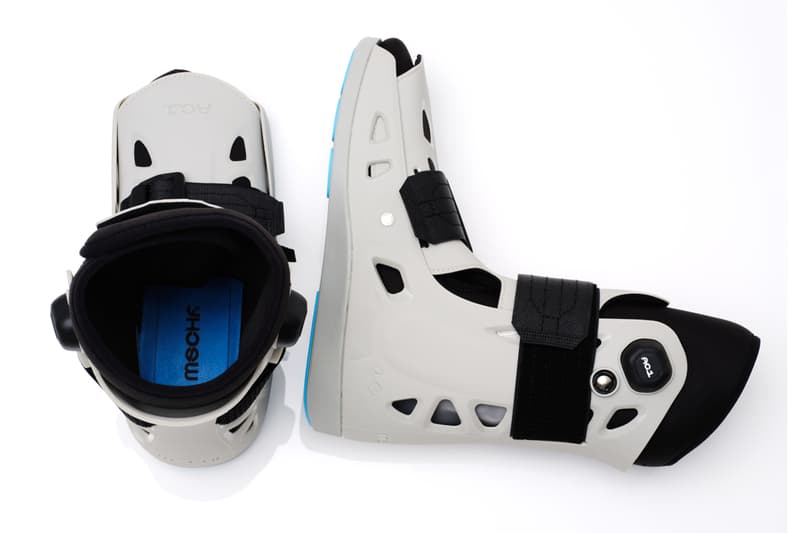 4 of 7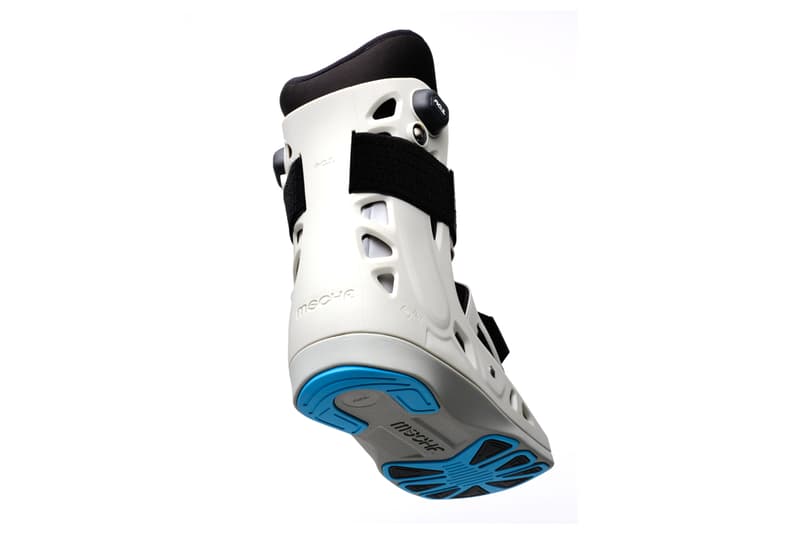 5 of 7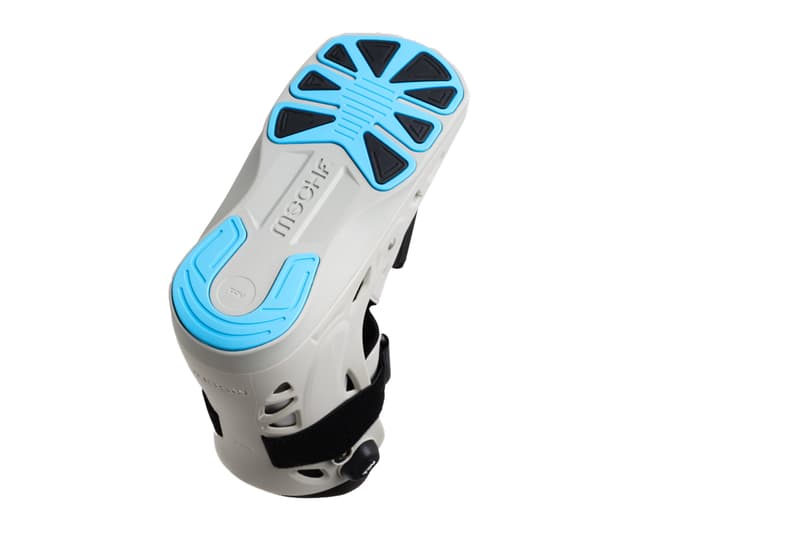 6 of 7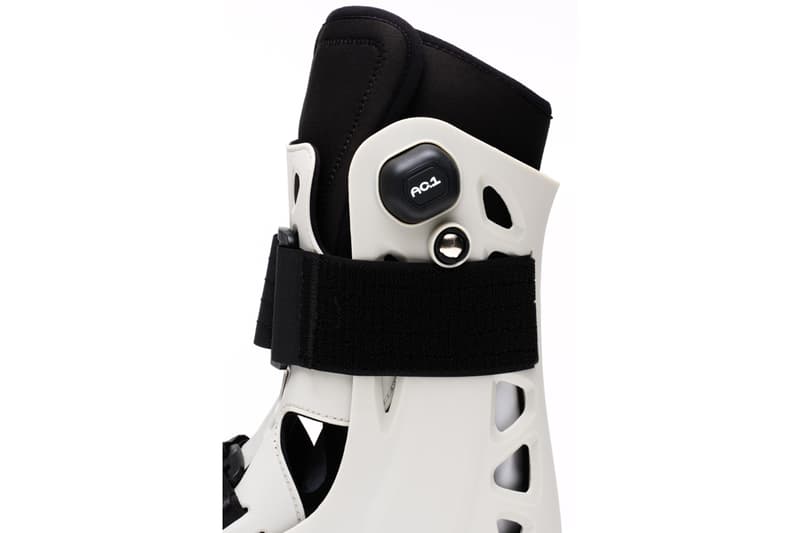 7 of 7
Hobbling around in a walking boot is far from a "fun" experience for most people, but the gang at MSCHF aren't "most people" — and they have a unique definition of fun. The Brooklyn-based mischief-makers are back with their latest sure-to-go-viral footwear creation, the AC1 (likely short for "air cast 1") and it's quite literally a custom-branded walking boot.
Shown off in a lookbook starring Bloody Osiris, the AC1 is straight out of the hospital thanks to a plastic outer cage secured by two velcro straps and a removable inner neoprene bootie. The only thing that differentiates it from something you'd grab at Amazon or your local pharmacy besides the $450 USD MSRP is its special branding, which is scattered around the toebox, collar, heel and elsewhere. However, that's the whole beauty of the subversive design: someone wearing not one but two walking boots is sure to cause a commotion when they're out and about. It could also be interpreted as a play on the over-the-top, in-your-face design of most high-fashion footwear, or the "fashion victims" that are bound to slip and trip blindly following trends.
Expect the MSCHF AC1 to hit the MSCHF Sneakers site on October 19 at 2:00 PM EST. A wider global release will follow later this fall.
To get caught up on MSCHF's other viral footwear stunts, be sure to check out the Jimmy Fallon-endorsed "Gobstomper," the Air Force 1-inspired "Super Normal" and the Old Skool-inspired "Wavy Baby," a shoe that drew the ire of Vans.