Amazon Will Send Its First Internet Satellites to Space in Early 2023
The prototype satellites kick off the first of 47 planned launches.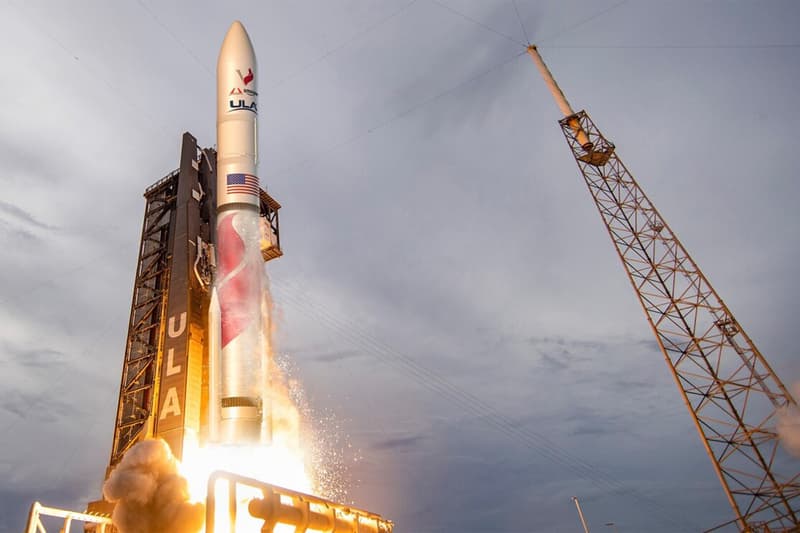 Amazon will be sending the first satellites of its Project Kuiper internet network to space early next year. Taking off from the Cape Canaveral Space Force Station in Florida, the two satellites — Kuipersat-1 and Kuipersat-2 — will be deployed on the first-ever flight of United Launch Alliance's (ULA) new Vulcan Centaur rocket.
The upcoming mission is the company's first major step in its plans to roll out fast, affordable broadband internet to commercial users around the globe. Following the prototypes, the rocket will embark on 47 launches in the future to build out Amazon's satellite constellation.
The prototype satellites will be readied this year ahead of the launch. Amazon aims to gather real-world data on the mission to inform final designs, deployment protocols and operational plans for the satellite system.
Joining Amazon's satellites on the flight will be the Peregrine lunar lander, an Astrobotic spacecraft funded by NASA.
"We couldn't be more excited to join the first launch of ULA's Vulcan Centaur," vice president of technology for Project Kuiper Rajeev Badyal said. "We've already secured 38 Kuiper launches on Vulcan, and using the same launch vehicle for our prototype mission gives us a chance to practice payload integration, processing, and mission management procedures ahead of those full-scale commercial launches."
In the largest procurement of commercial spacecraft in history, Amazon said it has already secured up to 92 launches with ULA, Arianespace and Blue Origin to deploy its entire constellation of 3,236 Project Kuiper satellites.
In other tech news, Hiroshi Fujiwara's fragment design applied its signature to VanMoof's S3 e-Bike.