Court Orders MSCHF to Halt Sales of Tyga's Wavy Baby Sneakers
Following a lawsuit from Vans.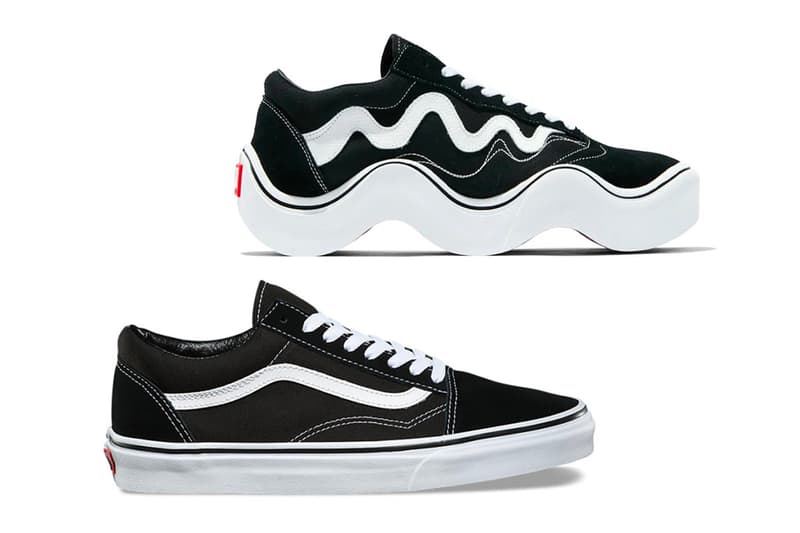 On April 15, Vans filed a lawsuit against MSCHF for its new Wavy Baby Sneaker made in collaboration with Tyga which sold out in an hour at a retail price of $220 USD a pair. Vans accuses the Wavy Baby sneaker of blatantly copying its Old Skool silhouette, suing MSCHF for trademark infringement, false designation of origin, unfair competition, and trademark dilution.
"MSCHF, in collaboration with Mr. Stevenson, has shamelessly marketed the Wavy Baby shoe in a direct effort to confuse consumers, unlawfully siphon sales from Vans, and intentionally damage Vans' valuable intellectual property rights," the lawsuit stated. Pieces of evidence shown by Vans' attorney Lucy Wheatley include a video in which Tyga puts a pair of Old Skool sneakers into a microwave, turning them into Wavy Baby shoes, and social media comments from people who believed the MSCHF sneakers were an official Vans collaboration.
"It is wavy, it is wobbly, and it is not something that you can easily skateboard in," MSCHF attorney Megan Bannigan argued. While the company's creative director has admitted that the 1977 Vans Old Skool design served as an inspiration for its shoe, it sees the Wavy Baby as a larger commentary on big brands and consumerism.
Seeing a solid argument from the Vans side, U.S. District Judge William F. Kuntz issued a temporary restraining order to MSCHF, preventing the brand from legally advertising the shoes or filling orders while the case proceeds. MSCHF must also cancel orders that have been placed, and money from orders that can't be reversed is to be held in escrow, so that if proven guilty, the brand can offer a refund to customers who believed they were buying an official Vans collab.
"In particular, the Court notes the striking visual similarities between the Old Skool shoes and the Wavy Baby shoes and their respective packaging," reads the ruling by Judge William F. Kuntz. "The marks need not be identical, but rather only similar, for there to be a likelihood of confusion."
Elsewhere, Up There and ASICS reconvene for a floral-inspired GT-II collaboration.