Ruel is Creating a New Path in his adidas NMD V3
The Aussie singer-songwriter discusses his love for the adidas NMD V3, his stellar career and enjoying the simple things in life.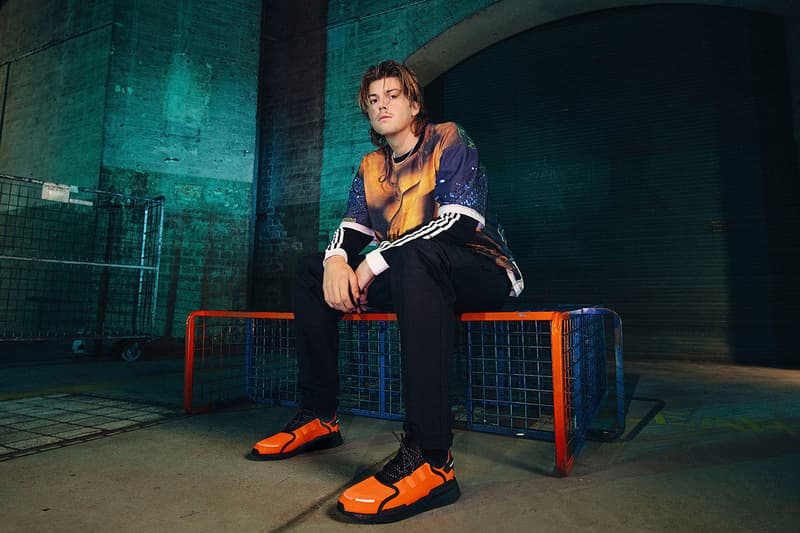 1 of 2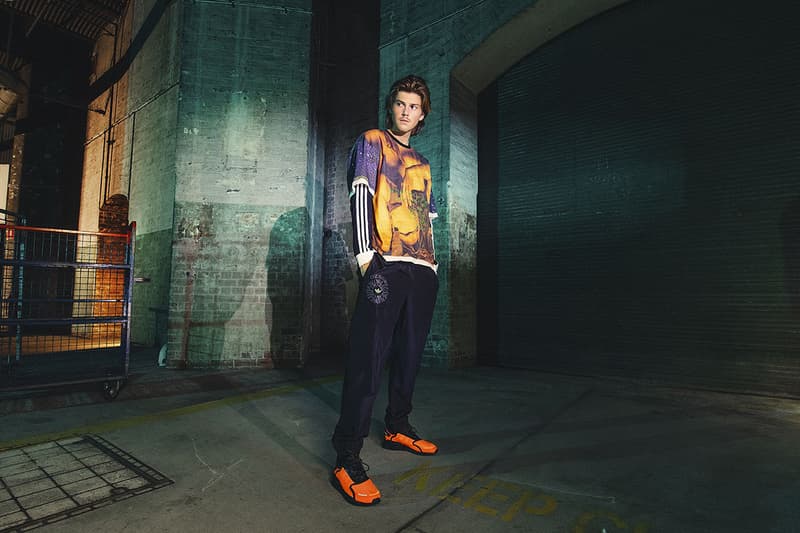 2 of 2
Back in 2015, adidas Originals launched the trailblazing NMD, taking cues from its archives to create a silhouette that disrupted the sneaker world at the time. Six years later, the brand channels the same independent mindset to present the NMD V3.
For the launch of the NMD V3, adidas partnered with multi-platinum ARIA award-winning singer-songwriter Ruel to be the face of their Australian campaign. Shot in Sydney's underground tunnels, the campaign captures the spirit of the 'modern nomad' and champions those who are creating culture in every corner of their city.
Following two intimate performances at secret live pop-up events in Melbourne and Sydney, we caught up with the "Dazed & Confused" hitmaker to talk all things adidas, sneakers and music.
What made you want to team up with adidas for their NMD V3 campaign?
It was a no brainer. I've always been a sneakerhead and I've been waiting for the right opportunity to work with a global brand like adidas, so it was exciting when this came along.
What does being the face of the Australian campaign mean to you?
It's huge for me, and it feels great that adidas is supporting local artists in this way. It was definitely an honor to be considered, and I'm hyped we pulled it off.
What's it like working on this campaign?
It's been a really cool experience working with adidas. I really felt a part of the campaign, from being involved in the styling my outfits, to seeing all the content go live, and working together on the pop-up shows. They definitely have creativity at the heart of everything they do, which is something that resonates with me.
Also, shooting in the tunnels under Central Station in Sydney was a crazy experience! I would have never explored that part of the city if it weren't for this campaign.
How do you relate to the campaign's messaging of "Creating a New Path"?
I definitely connected to this tagline when I first heard it. It's extremely important for new artists and young people to create their own paths. There's so much music to be heard nowadays that it's next to impossible to be singled out. The ones that do have always had a point of difference; they're doing something that hasn't been done before, which is vital for standing out.
How do you think sneaker culture in Sydney differs from overseas?
I feel like the US is a lot more flashy and over the top when it comes to sneakers. Wearing a loud multicolored chunky shoe in Australia is almost frowned upon — which is pretty funny. I'm definitely a fan of more understated, earthy-toned shoes, but every now and then I'll splurge on bright orange chunky boys like the NMD V3.
Have you been a long-time fan of the NMD?
The NMD has definitely been the most comfy shoes I've ever worn. The BOOST technology on the sole makes it feel like I'm walking on a warm hug. I remember the first time I tried it on was in school; one of my mates had a pair and kept going on about how comfy they were, so I convinced him to let me wear them for the day. They were about two sizes too small, but I had them on all day nevertheless.
Which NMD colorway is your pick of choice for the stage?
Personally, I love the orange and black. There's something about that colorway that I've always been drawn to. I'm Dutch, so the color orange has always been a favorite.
How do you style your NMD V3?
For the two pop-up events in Melbourne and Sydney, I wore the NMD V3 with oversized flare pants, suit jacket and adidas shirts. You could also wear them with a more casual pants-and-tee combo.
Why are sneakers important to you?
For me, it's a simple pleasure. The tiny little things that make you feel good about yourself throughout the day are pretty important. When it comes to a new pair of shoes that looks great with your outfit, I can't get enough of it.
How has your style evolved over the years?
I've become a lot more subtle when it comes to colors. I used to put on any ol' jacket with some crazy pants and call it fashion, but over the past couple of years my style has become a bit more understated and classy.
Are there any other realms outside of music and fashion you're keen on?
I've always been super intrigued by the world of acting. When I started shooting music videos, I really enjoyed the experience of being on set. I've dipped my toes in with a couple of auditions, but it's all about prioritizing music at the moment.
What do you like best about performing in Australia?
Playing at home is such a refreshing feeling. All the stress and nerves before the show disappear. The energy in the room is unmatched, and it's always nice to have family and friends in the crowd. I've really missed playing shows in Australia; it's consistently great.
Who are some local artists you're listening to at the moment?
I love Genesis Owusu, Stevan, 18YOMAN, my bestie PJ Harding, Spacey Jane, the list goes on and on. There's so much amazing music coming out of Australia right now.
How do you pump yourself up ahead of a show? 
I don't really have any particular pre-show rituals at the moment. I just make sure I eat two hours before showtime so I've got energy, and maybe smash a Redbull. Sometimes I'll play FIFA, or make up stupid games with the band — that always does the trick!