Conjure Up a Halloween Playlist With These Horror-Themed Hip-Hop Tracks
A flashback to the old school's horrorcore infatuation.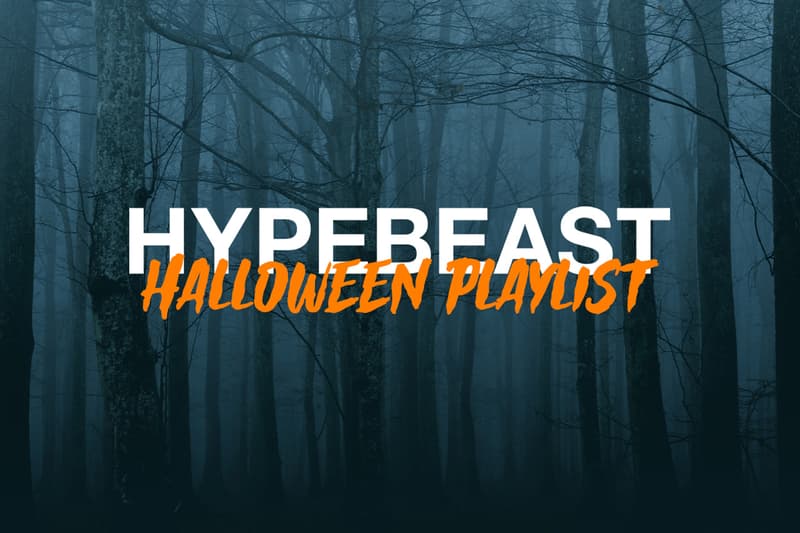 While Christmas music seems to dominate the entire month of December, Halloween has yet to be given the same attention. For years, come Halloween, supermarkets and radio stations have played the same old stuff ad nauseum — cue "Monster Mash."
Hip-hop, however, has been engrossed with horror, going so far as to dedicate a subgenre to music that sounds like it was designed to be streamed during the spooky season. Branching out from gangsta rap, the oft-forgotten horrorcore uses the supernatural as a metaphor for real-life themes of violence, drug abuse and death. Though not all horrorcore songs are that bleak, they're usually darkly transgressive, and their influence has permeated throughout rappers old and new.
The 1980s old-school wave, for instance, often pulled from horrorcore when sampling the scores of famous Halloween slasher films. And artists who have emerged just over the past few decades — like Eminem and Tyler, the Creator — have woven elements of the subgenre into their lyrics. In other words, horrorcore doesn't merely live on but continues to thrive and evolve.
From Three 6 Mafia to Flatbush Zombies, HYPEBEAST has rounded up some hip-hop's most gruesome tracks to stream this Halloweekend.
Gravediggaz – "Diary of a Madman"
The joint project of Prince Paul, RZA, Frukwan and Poetic, Gravediggaz's debut album 6 Feet Deep went on to cement the group as a horrorcore authority and popularize the subgenre in the wider hip-hop industry. The LP's lead single "Diary of a Madman" is set in a courtroom, where a man possessed by an evil spirit confesses to murder.
Dr. Dre x Hittman x Ms. Roc – "Murder Ink"
While recording his own spooky single, Dr. Dre looked back to one of the most famous Halloween movies of all time: the 1978 slasher Halloween. The film made famous the character of escaped serial killer Michael Myers, and went on to accrue a cult following and spawn a franchise of 13 movies, the latest of which, Halloween Ends, premiered just earlier this month. Halloween director John Carpenter created a theme song specially to embody the energy of the film, which Dre sampled two decades later on 1999's "Murder Ink."
Flatbush Zombies – "Death"
What would you do if zombies came for you? After posing the question, Flatbush Zombies says they would "murder, murder, murder, kill, kill, kill," chanting their plan for the world's demise in thee aptly-titled song, "Death." The Brooklyn hip-hop trio — at the time, in 2010, composed of Meechy Darko, Zombie Juice and Erick Arc Elliott — uses zombie invasion as a metaphor for depression, corruption and the struggle to survive amid one's own mental turmoil.
Outkast x Kelis – "Dracula's Wedding"
On "Dracula's Wedding," André 3000 takes on the role of the titular vampire, while Kelis assumes the part of his presumably human love interest. Although Dracula is in love with the mysterious woman, he's afraid of her hurting him. Kelis' woman character, meanwhile, attempts to convince Dracula that she's genuine and thus shouldn't be equated to "the sun" or a "gun with silver bullets."
Three 6 Mafia – "Destruction Terror"
Rapping over carnivalesque instrumentals, the Memphis group details a murder committed in the dead of night, juxtaposing the lighthearted melody with an increasingly dark sequence of events. The single arrived on Three 6 Mafia's Chapter 1: The End as they began to shift away from a lo-fi style and embrace more complex, layered production techniques.
Busta Rhymes – "Gimme Some More"
In yet another nod to a classic Halloween horror, Busta Rhymes samples the theme song of Alfred Hitchcock's 1960 thriller Psycho on "Gimme Some More." Released in 1998, it became the lead single of Rhymes' third solo album, E.L.E. (Extinction Level Event): The Final World Front, a project centered on the concept of a forthcoming dystopian apocalypse.
B.o.B – "Ghost in the Machine"
The term "ghost in the machine" was coined by the British philosopher Gilbert Ryle to describe the duality of mind and body, with the mind and the body coexisting but comprising separate entities. Atlanta rapper B.o.B uses the phrase to reflect on some of the darker times he's faced, despite outwardly appearing as if he's okay.
Kid Cudi x St. Vincent x Cage – "Maniac"
Kicking off "The Transformation" segment of Kid Cudi's Man on the Moon II: The Legend of Mr. Rager, "Maniac" cultivates an eerie atmosphere through Cudi's signature low-toned mumbling laid over staticky DIY haphazard production. Cudi declares himself a "maniac" and a "ghoul," his bedroom a "tomb," before rapper Cage joins with his own verse about spray painting his windows black. In the chorus, St. Vincent sings along with Cudi, chanting the same verse over and over: "I am a maniac."
Geto Boys – "Chuckie"
A solo effort from Geto Boys' Bushwick Bill, the song appears on the group's 1991 studio LP, We Can't Be Stopped. It was written by fellow horrorcore artist Ganksta N-I-P specially for Bill after the two watched the movie Child's Play, the first installment in the Chucky slasher franchise. Bil opens the track with one of the miniature killer's iconic lines: "Hi, I'm Chucky. Wanna play?"
Danny Brown x Kendrick Lamar x Ab-Soul x Earl Sweatshirt – "Really Doe"
Danny Brown compiles an all-star lineup of hip-hop mainstays for the Atrocity Exhibition cut, "Really Doe." A creepy, twinkly instrumental ushers Brown in to deliver his distinct Detroit style, ripping bars about a fiery city apocalypse. While "Really Doe" was initially recorded as a solo track, Brown shared that Lamar heard the demo in the studio and wanted to contribute a hook. This led to Brown deciding to make it a posse cut, enlisting Ab-Soul and Earl for their own verses.
DMX – "Frankenstein"
The anarchic "Frankenstein" hears DMX ruthlessly advocate for ripping into one's opponents. "We gets it in from the club to the hood / And after a few drinks, up to no good," he raps. "It's not a f*cking game I sure hope you understood / Dead and you mad knocking on wood." Despite its seemingly dark subject matter, the single is surprisingly bouncy, making for perfect Halloween party hype material.
Stream HYPEBEAST's entire Halloween playlist below.