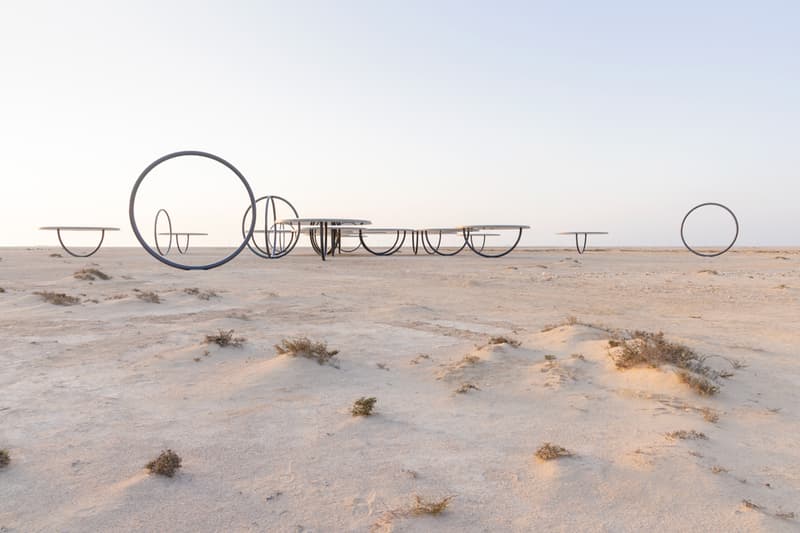 1 of 5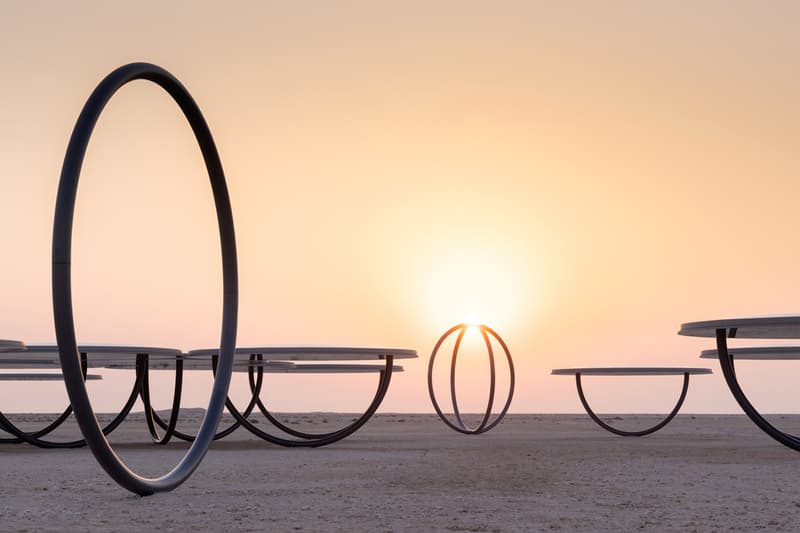 2 of 5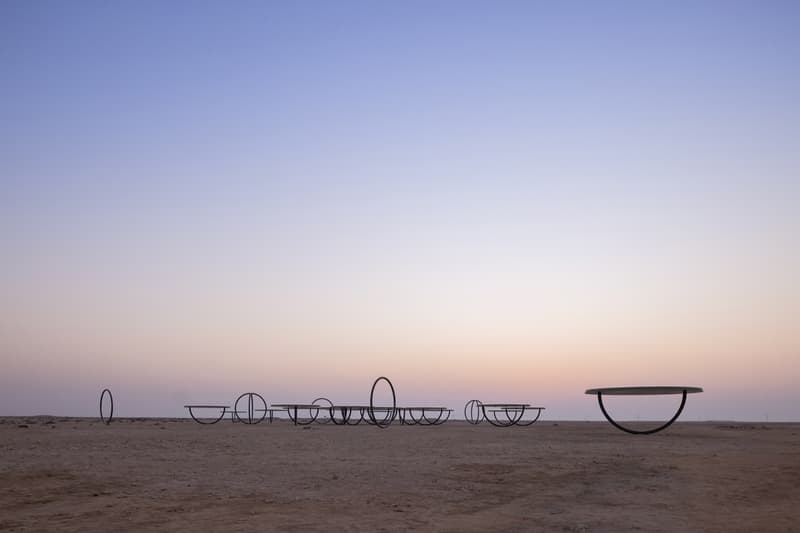 3 of 5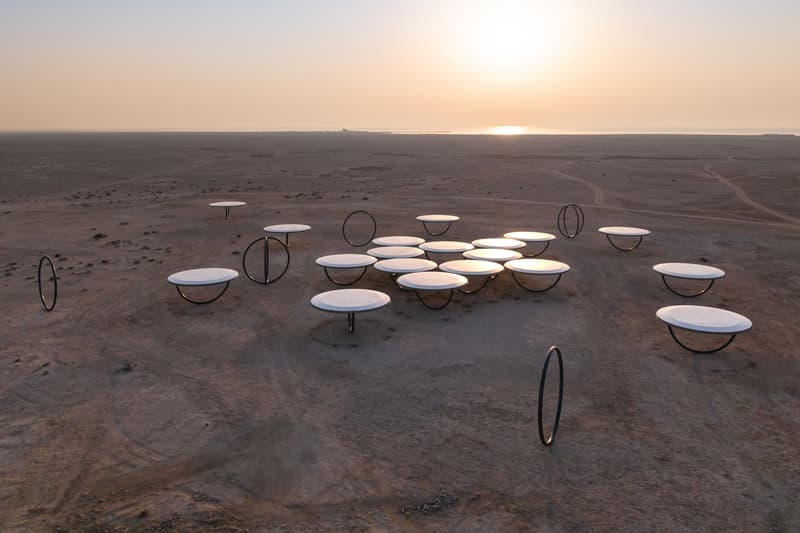 4 of 5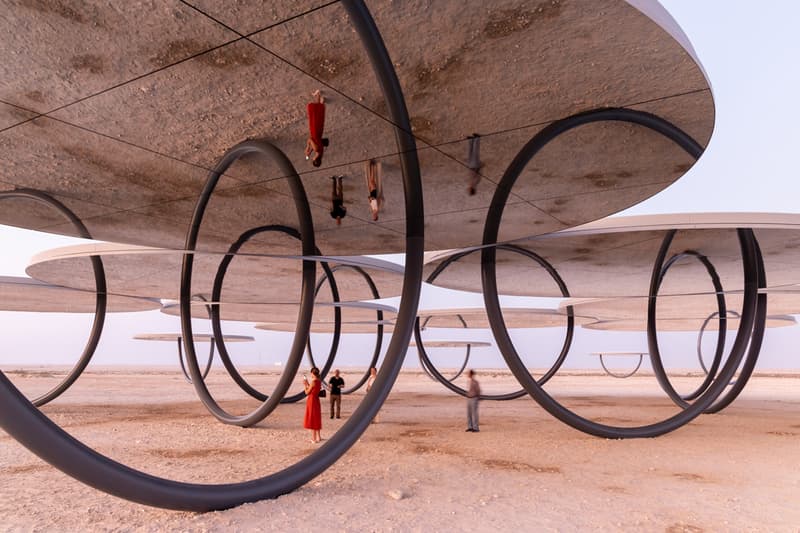 5 of 5
Olafur Eliasson Unveils New Installation in Qatar
"It is a kind of reality check of your connectedness to the ground."
---
Surely, some of the new stadiums at the upcoming FIFA World Cup will turn heads, but a new installation by Olafur Eliasson will quite literally have you looking upside down. Presented in collaboration with Qatar Museums, Shadows travelling on the sea of the day, consists of 20 mirrored circular shelters, three single rings and two double rings that are meticulously placed along the desert landscape at the Northern Heritage sites near Doha.
"It is a kind of reality check of your connectedness to the ground," Eliasson said in a statement. "You are at once standing firmly on the sand and hanging, head down, from a ground that is far above you. You will probably switch back and forth between a first-person perspective and a destabilizing, third-person point of view of yourself."
While the artwork is noticeably enticing from a distance, the real magic occurs when visitors are under the installation — where the mirror turns the focus back on the individual. As with much of Eliasson's oeuvre, the new permanent installation implores visitors to re-sync with the planet.
"It is a celebration of everything being in and moving through the desert site north of Doha at the time of your visit – animals, plants, and human beings; stories, traditions, and cultural artefacts; wind, sunlight, air, and shimmering heat," the artist added.
"As residents and tourists visit this region of Qatar to experience these new art installations, they will learn about Qatar's natural landscape and history and come away with a better understanding of the diversity of Qatari culture," said Her Excellency Sheikha Al Mayassa bint Hamad bin Khalifa Al Thani, Chairperson of Qatar Museums, in a press release.
Eliasson's installation joins over 100 commissioned artworks that will be on view across Qatar during the World Cup festivities.
For more on art, Corbin Shaw debuts large-scale London Tapestry for Levi's.