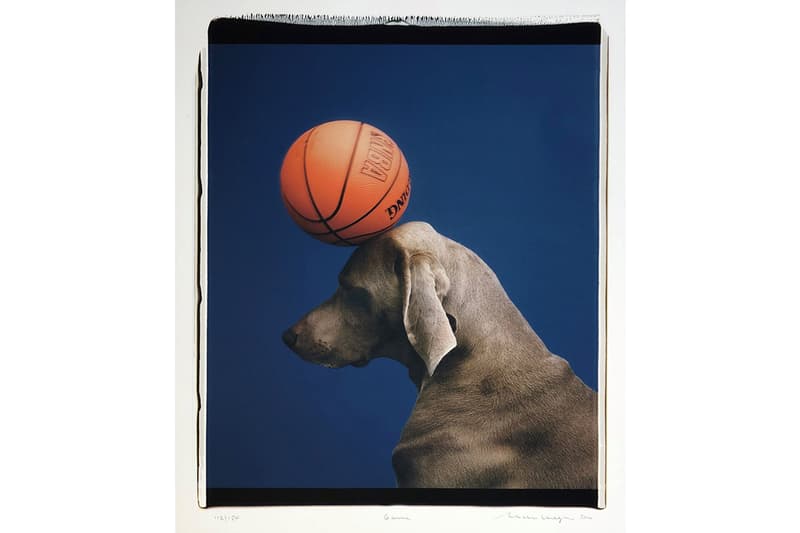 1 of 2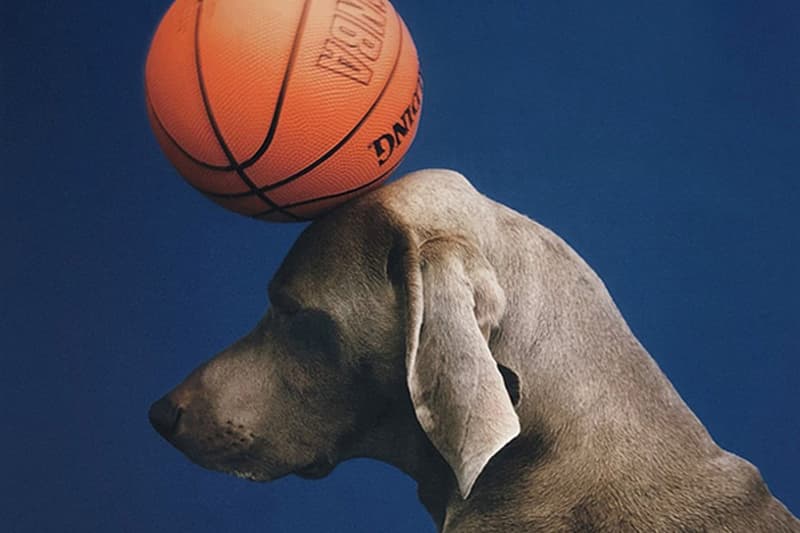 2 of 2
William Wegman Is the Artist Who Captures His Dogs as Humans
PLATFORM will release a new print titled 'Game, 2000.'
---
William Wegman is an American artist best known for whimsical photographs of his Weimaraner dogs. On February 1, David Zwirner's PLATFORM will release a humorous print by Wegman, titled Game, 2000.
Emblematic of his past work, a stoic Weimaraner poses to a blue backdrop and a vibrant orange basketball frozen in a seemingly impossible manner atop its head. More than just a cheeky nod, Wegman showcases his dogs as a way to study composition and color. Each of his portraits depicts a canine subject as both classical sculpture and iconic portrait.
Despite never wanting to become a "dog guy," the artist stated that his canine companions make "the perfect fashion models." This collaboration first started with Wegman's first dog, Man Ray, who made far more "memorable" photographs than any other still-life, he told i-D.
Game, 2000 is an iris print that is an edition of 150. The artwork will be available to purchase for $1,500 USD via PLATFORM on Feburary 1 at 8am EST.
In other art-related news, White Cube will present a solo exhibition on Isamu Noguchi.