Robinhood Is Testing Out Crypto Wallets
Currently setting a 10-transaction limit per day.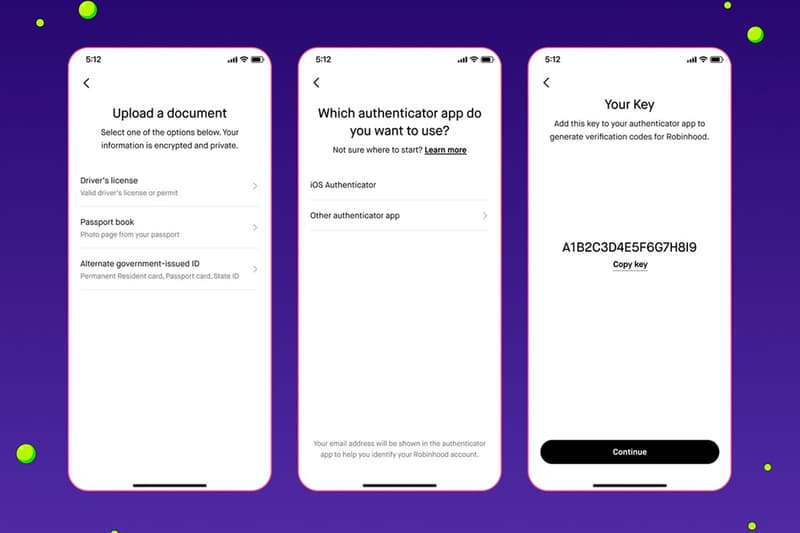 Almost four years after Robinhood began offering cryptocurrency trading on its platform, the company is now finally about to introduce crypto wallets for its customers.
Announced in a blog post over on its website, Robinhood is now beta testing crypto wallets for those that are trading on its platform. For now, only 1,000 select accounts who have signed up on its Wallets waitlist will be able to try out the new feature, but the company hopes to expand this number to 10,000 by March before an even wider release later in the year.
Aside from being able to store and trade cryptocurrencies with the wallet directly on Robinhood, users will also be able to send and receive coins from external wallets, connecting them to the blockchain at a great scale. Much like other services on the market, the wallet can calculate an estimated dollar amount for what you currently own or desire to send and receive. A daily limit of $2,999 USD in withdrawals and 10 transcations will be in place initially, although Robinhood hasn't commented on whether the figure will change later on.
"Beta testers will help us test core functionality and provide critical feedback to inform the final version of the product," the blog post reads. "Over the duration of the Beta program, we will finalize the send and receive flows, add delightful QR scanning experiences, improve the transaction history interface, and add block explorer support to provide more insights into their on-chain transactions."
To learn more, you can head over to Robinhood.
Elsewhere in tech, Meta is reportedly looking to enter the NFT market.