The Weeknd's 'Dawn FM' Breaks Billboard Global 200 Record
Charting 24 songs on the Global 200 chart — the most of any male solo artist.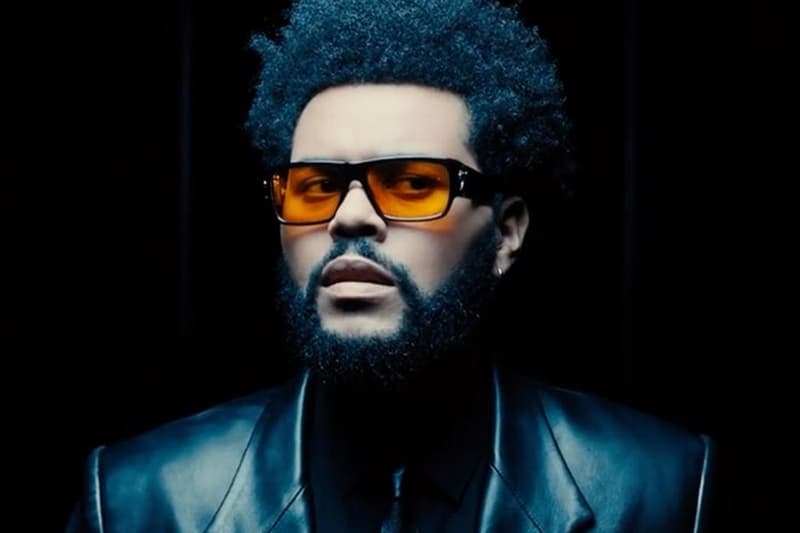 The Weeknd's new Dawn FM has officially set a new record for the Billboard Global 200 chart. Continuing on the path to world domination, the Toronto crooner has charted 24 songs, marking the most ever by any solo male artist.
Dawn FM continues to be at the top of the charts across the globe, including his home country Canada, U.K. Australia, Ireland, Sweden and Switzerland. The album debuted at No. 1 on Apple Music U.S and in 125 countries and is also No. 1 on Spotify U.S. and Globally. The Dawn FM tracks positioned in the Global 200 list include "Sacrifice" which holds the No. 2 spot, "Take My Breath," "Gasoline," "Out of Time," "Is There Someone Else?" and "How Do I Make You Love Me?." The "Save Your Tears" remix assisted by Ariana Grande from his 2020 album After Hours is also on the list. According to Billboard, only one other artist has ever had more Global 200 entries in a single week, making The Weeknd just behind the country-pop artist, Taylor Swift. Kanye West trails The Weeknd with 23, followed by fellow Torontonian Drake at 22 and 21 songs on Global 200.
The Weeknd's new album has garnered the artist high critical praise as Dawn FM received a Metacritic score of "89." Rolling Stone gave the album "4-out-of-5-stars," singing praises about the album and his artistry, "The Weeknd focuses those interstellar ambitions to anoint us with the most enchanting music to the portal through purgatory."
.@theweeknd charts 24 songs on this week's #Global200, breaking the record for the most in a single week among solo male artists (1/3):

#2, Sacrifice
#10, Take My Breath
#14, Gasoline
#15, Out of Time
#16, Is There Someone Else?
#17, How Do I Make You Love Me?

— billboard charts (@billboardcharts) January 19, 2022
(3/3)

#55, Moth To A Flame w/ @swedishousemfia
#60, One Right Now w/ @PostMalone
#67, Every Angel Is Terrifying
#87, You Right w/ @DojaCat
#150, Starboy ft. Daft Punk
#159, La Fama w/ @rosalia
#163, Lost In The Fire w/ Gesaffelstein
#165, Die For You
#170, The Hills

— billboard charts (@billboardcharts) January 19, 2022
In other music news, Gunna's DS4EVER is on track to outsell the Weeknd's Dawn FM for a second week.