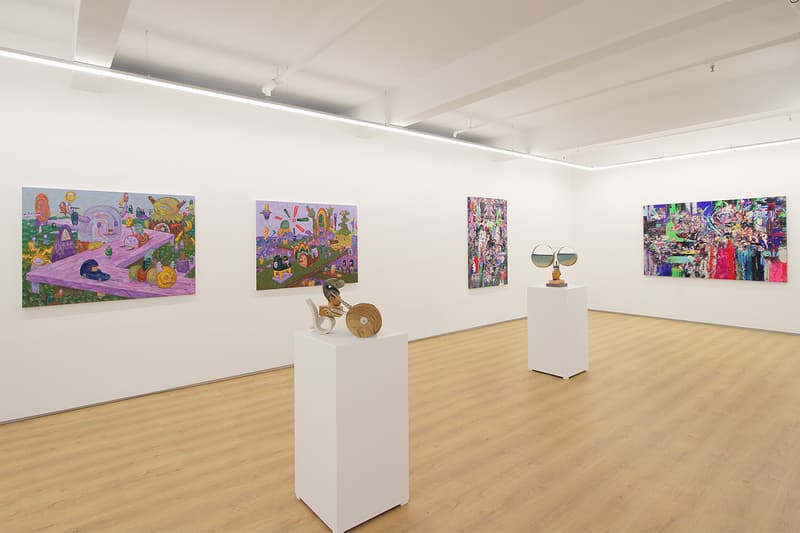 1 of 10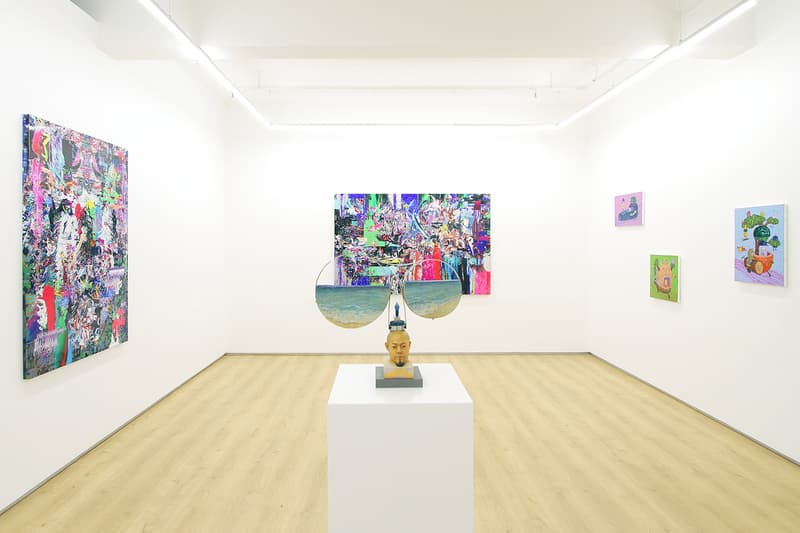 2 of 10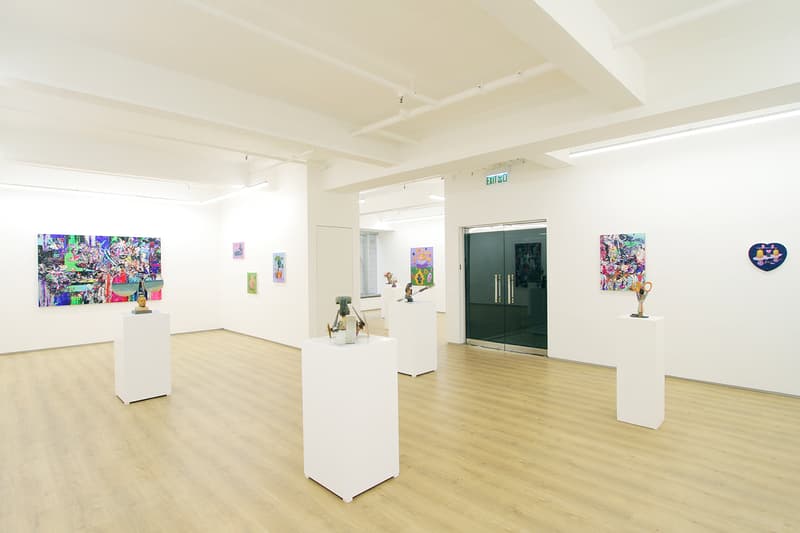 3 of 10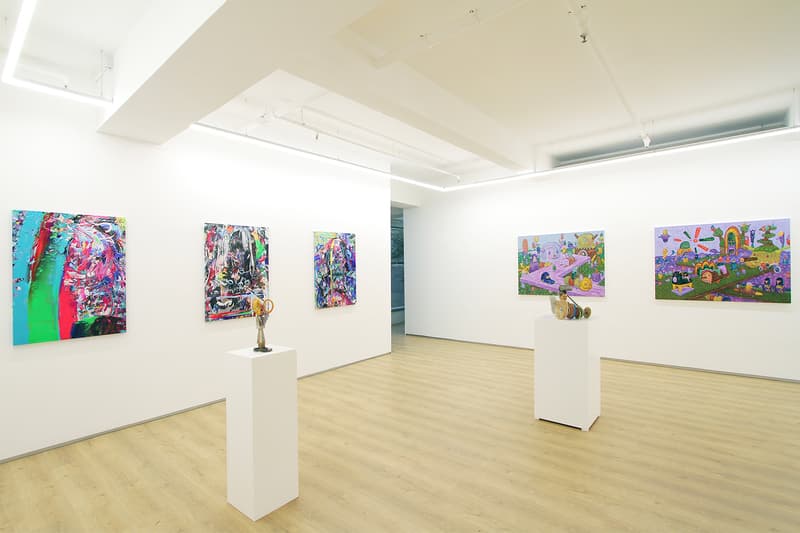 4 of 10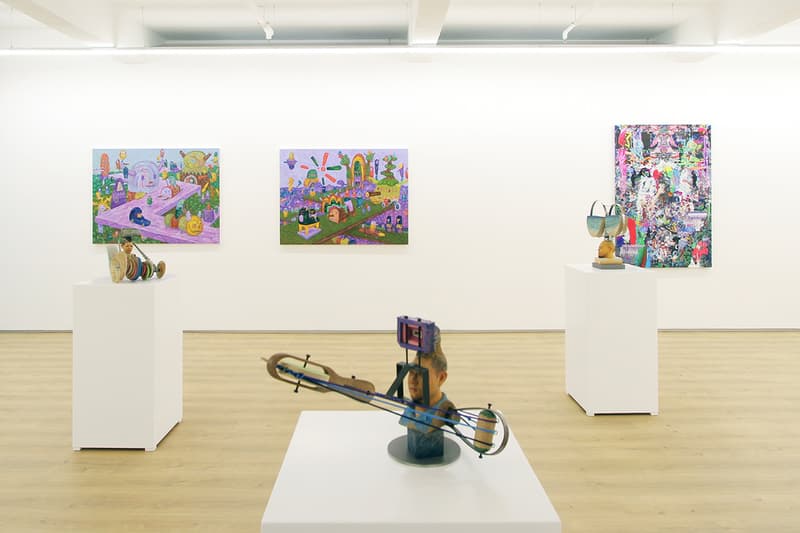 5 of 10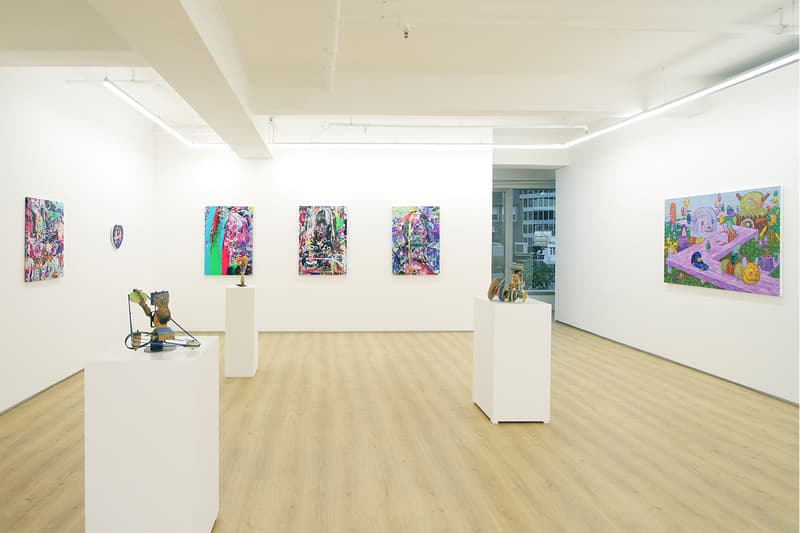 6 of 10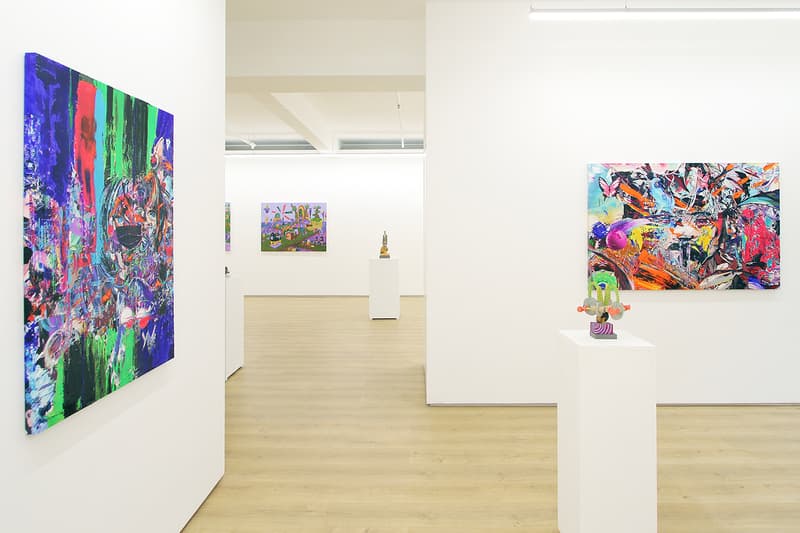 7 of 10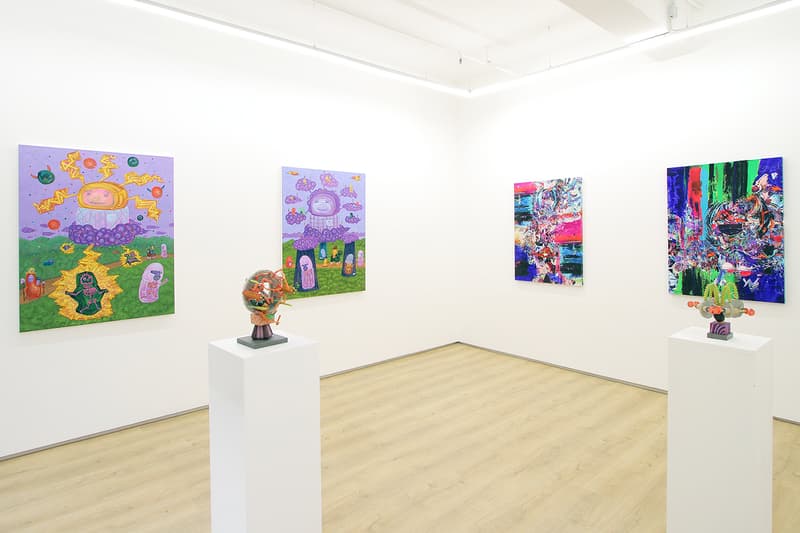 8 of 10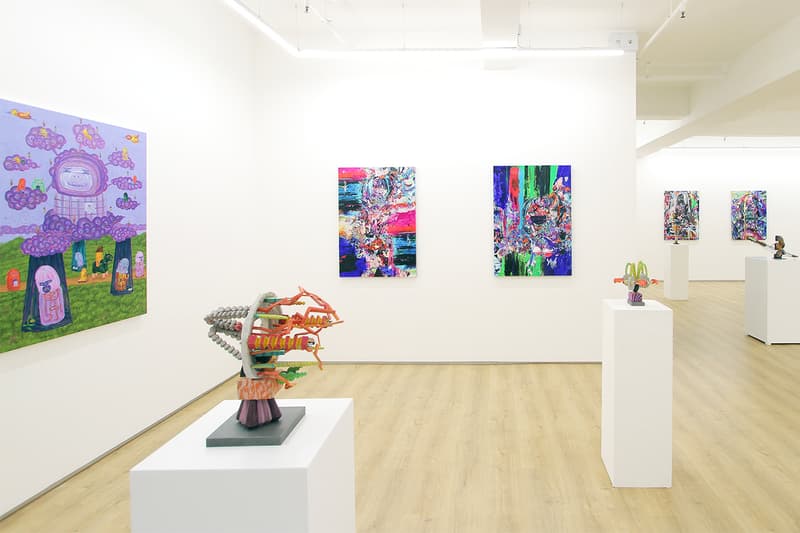 9 of 10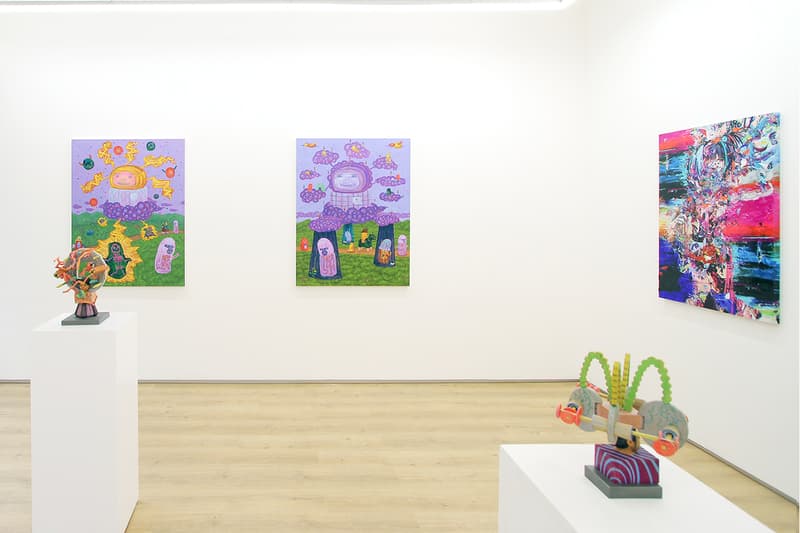 10 of 10
AISHONANZUKA Gallery Curates a Vivid "KALEIDOSCOPE" Exhibition
Featuring a selection of works by three Japanese artists.
---
Hong Kong established gallery AISHONANZUKA welcomes a new group exhibition entitled KALEIDOSCOPE, featuring artists Kazuki Umezawaa, Keiji Izumi and Takeshi Masada from Japan. The curation of efforts from the trio showcases a wide array of colorful and spontaneous works ranging from abstract and illustrative paintings to wooden sculptures.
Takeshi Masada — born and based in Osaka — is widely known for his fruitful compositional paintings which grab inspiration from movies, TV shows, and everyday life and are recreated in strong strokes done in vibrant hues. Masada formed a new storytelling technique that still leaves room for imagination in comparison with previous styles applied. The illustrative artist has joined numerous exhibitions in Japan such as The Way of Painting and The Adventure of Alter Japan Phase 01: Zen and Psychedelic.
From Saitama to Tokyo, Kazuki Umezawa offers expressive and electrifying visuals with his abstract paintings by utilizing a bricolage-like method — fusing and reshaping a selection of images from the Internet. Umezawa channels his inner worries and fears of losing consciousness through death. The abstract artist recently had a solo exhibition entitled Image, Aroundscape, Particle in 2021 at the RICH ART GALLERY, Tokyo.
Lastly, Fukushima-born and currently Tokyo-based, Izumi Keiji mastered his skill in carving wooden creations which portray familiar faces entangled together with landscapes and a wild array of objects and shapes. His technique of fusing a melody of carefully selected subjects with playful color palettes gives a new meaning to interactions between humans and nature with an aura of humor. Keiji last held a solo exhibition in Taipei back in 2019 entitled PERSON–FORM following a number of previous showcases and his first artist publication in 2016.
The KALEIDOSCOPE is now on view at AISHONANZUKA in Hong Kong from January 15 to February 12.
For more art news, Hirshhorn Museum and Albright-Knox purchased one of Yayoi Kusama's fabled Infinity Mirrors.
AISHONANZUKA
Room101, 1F,
Chinachem Hollywood Center,
1-13 Hollywood Road, Hong Kong