Prada and adidas Leap Further Into the Metaverse With a User-Generated NFT Project
The NFT collab features user-generated and creator-owned art inspired by the physical Re-Nylon collection.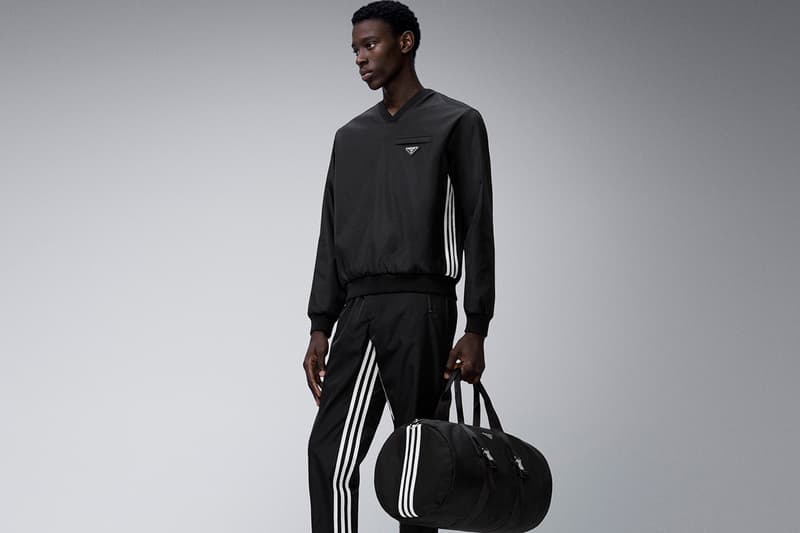 The tech world is booming with new developments every day in the metaverse and realm of NFTs, and sneaker brands have wasted no time in hopping on the bandwagon. Of all the biggest sportswear brands in the industry, it's adidas that has been making some serious moves in the digital space. After joining hands with the likes of Bored Ape Yacht Club, gmoney and PUNKS comic for an exclusive NFT collection, the Three Stripes family is reconnecting with Prada for a first-of-its-kind user-generated NFT initiative.
The new project is titled 'adidas for Prada Re-Source' ad will entail user-generated and creator-owned art inspired by the two parties' recently-dropped physical Re-Nylon collaboration. 3,000 digital images that are crafted by folks within the worlds of fashion, design and crypto will mint as their own individual NFT and then be assembled together into a giant artwork by digital artist and creative coder Zach Lieberman. It's important to note here that the artists behind Lieberman's creation will still have full ownership of their designs. The massive piece will then be released via auction via NFT marketplace SuperRare, and a fraction of the proceeds will benefit Slow Factory — a non-profit org that works to create education to drive meaningful solutions and inclusive communities.
Parties with a digital wallet that are interested in engaging with this project can send in a photograph that uses a filter designed by Lieberman starting on January 24. 3,000 submissions will be chosen, 1,000 of which will be reserved for holders of adidas Originals' Into the Metaverse NFT, 500 of which will be reserved for people who failed to purchase the Into the Metaverse NFT and the other 1,500 of which are completely open. If your piece is picked, you'll be able to mint your photo as an NFT for free from January 26 to January 27 and Lieberman's project will available for via auction from January 28 to January 31. See the project's official website for more info.
Looking for other news? The adidas Y-3 UltraBOOST 22 has been revealed.