Microsoft Acquires Activision Blizzard and Twitter Blue Launches NFT Profile Pictures in This Week's Business and Crypto Roundup
While Robinhood is testing crypto wallets.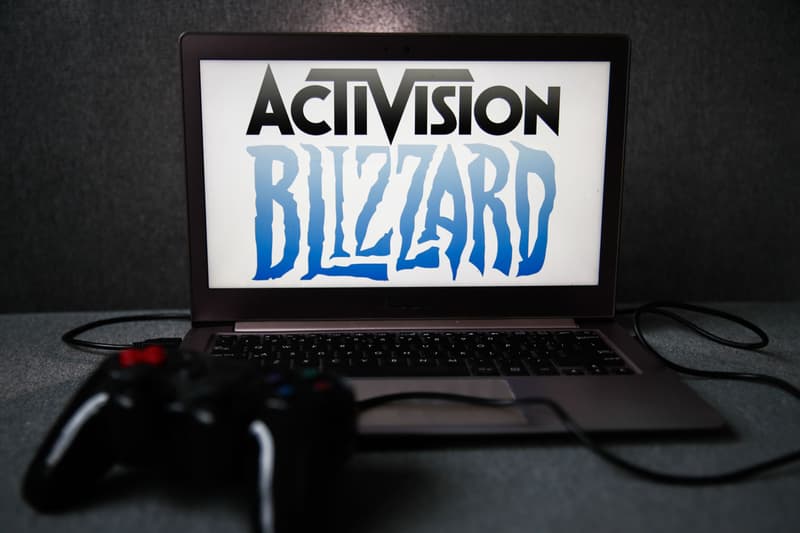 Many brands are starting to see a recovery despite the challenges initially brought on by the pandemic. Some businesses, especially ones that focused efforts on expanding e-commerce ventures, have even seen profits rise even higher than before.
HYPEBEAST has rounded up the top business and crypto stories of the week so you can stay in the know about trends across industries.
Business
1. Nike has revamped its supply chain in a four-part action plan
Keys to its transformation include opening several regional distribution centers across the U.S. and Europe, leveraging technology to deliver products faster and more precisely, optimizing recycled packaging and investing in career development. More information about Nike's supply chain transformation can be found on its website.
According to the terms of the deal, Microsoft is paying $95 USD per share for Activision Blizzard. The deal now means that Microsoft is the world's third-largest gaming company by revenue.
We are joining the @Xbox family.

Learn what this means for our iconic games and player communities: https://t.co/abPxlb37kA pic.twitter.com/Z8sVgsjScz

— Activision Blizzard (@ATVI_AB) January 18, 2022
The platform's global paid net subscriber additions were 8.28 million versus the predicted 8.19 million. Netflix's shares sunk more than 20% in after-hours trading.
4. GUESS taps designer Eli Russell Linnetz for its rebrand
Linnetz has worked with a wide array of talent from Kanye West to Lady Gaga and has been tasked with shooting the campaign for a new line of products. The redesign is meant to "re-establish who we are as a company," said GUESS USA director of brand partnerships, Nicolai Marciano.
View this post on Instagram
5. LVMH invests in New York-based label Aimé Leon Dore
Aimé Leon Dore was founded by Teddy Santis in 2014, and has gained a large following for its mainline collections and collaborations with labels including Clarks, Drake's and New Balance. LVMH Luxury Ventures will take a minority stake in the label, with the value of the deal currently undisclosed.
Crypto
AMC Investor Connect is a program designed for self-identified AMC shareholders. The exclusive NFT drop features a gold embossed medallion that says: "I Own AMC."
$AMC i just HODL & mind what's mines.
Too much conviction.
Too much DD.

The following week officially makes one year.
Things are going swimmingly.#NFT ?? pic.twitter.com/ge8ySLjJNz

— Russdiculous ? Russ Smith (@Specter_Smit) January 19, 2022
2. Prada and adidas collaborate on first-of-its-kind user-generated NFT initiative
The new project is titled 'adidas for Prada Re-Source' and will include user-generated and creator-owned art inspired by the two parties' recently-dropped physical Re-Nylon collaboration. 3,000 digital images that are crafted by folks within the worlds of fashion, design and crypto will mint as their own individual NFTs and that will be assembled into a giant artwork by digital artist and creative coder Zach Lieberman.
The feature allows Twitter Blue subscription holders to connect to their crypto wallets and display their NFTs as their profile pictures. NFTs are displayed in a special hexagonal shape, indicating authenticity and proof of ownership.
Ready to show off your NFT? Follow these simple steps to connect your crypto wallet and let's see your NFT PFPs! pic.twitter.com/epSL7VXG5o

— Twitter Blue (@TwitterBlue) January 20, 2022
Last year, the mayor pledged to take his first three paychecks in crypto. His salary is slated to be converted to both Bitcoin and Ethereum.
Robinhood is beta testing crypto wallets for those that are trading on its platform. Aside from being able to store and trade cryptocurrencies with the wallet directly on Robinhood, users will also be able to send and receive coins from external wallets.