A-COLD-WALL* FW22 Collection Redefines Ghoulish Silhouettes
An exploration of the brand's social architect.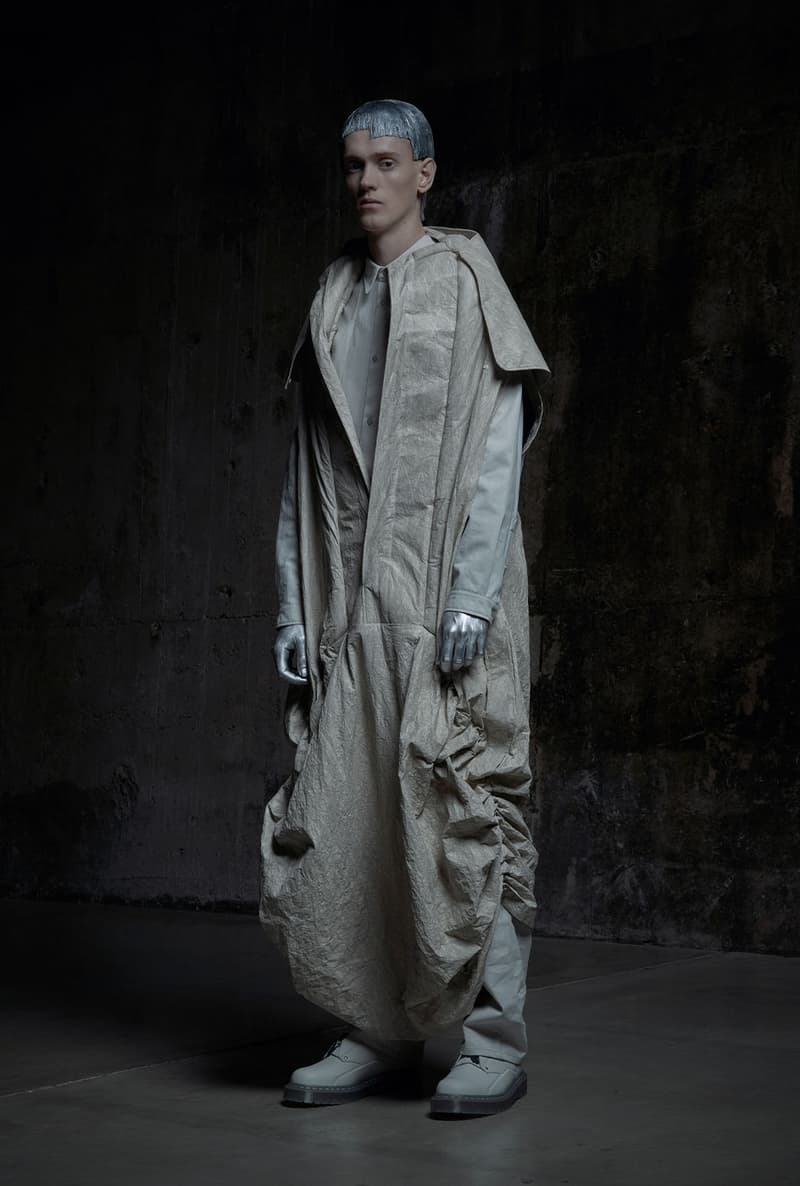 1 of 28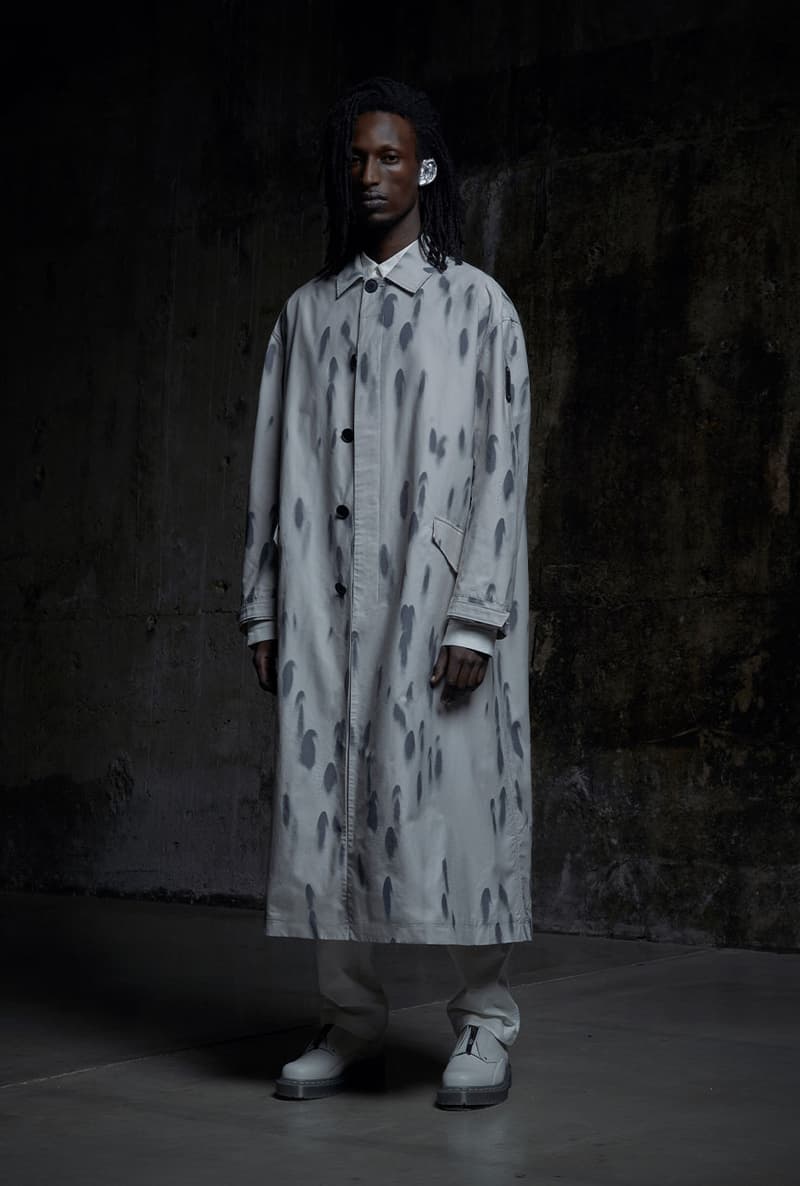 2 of 28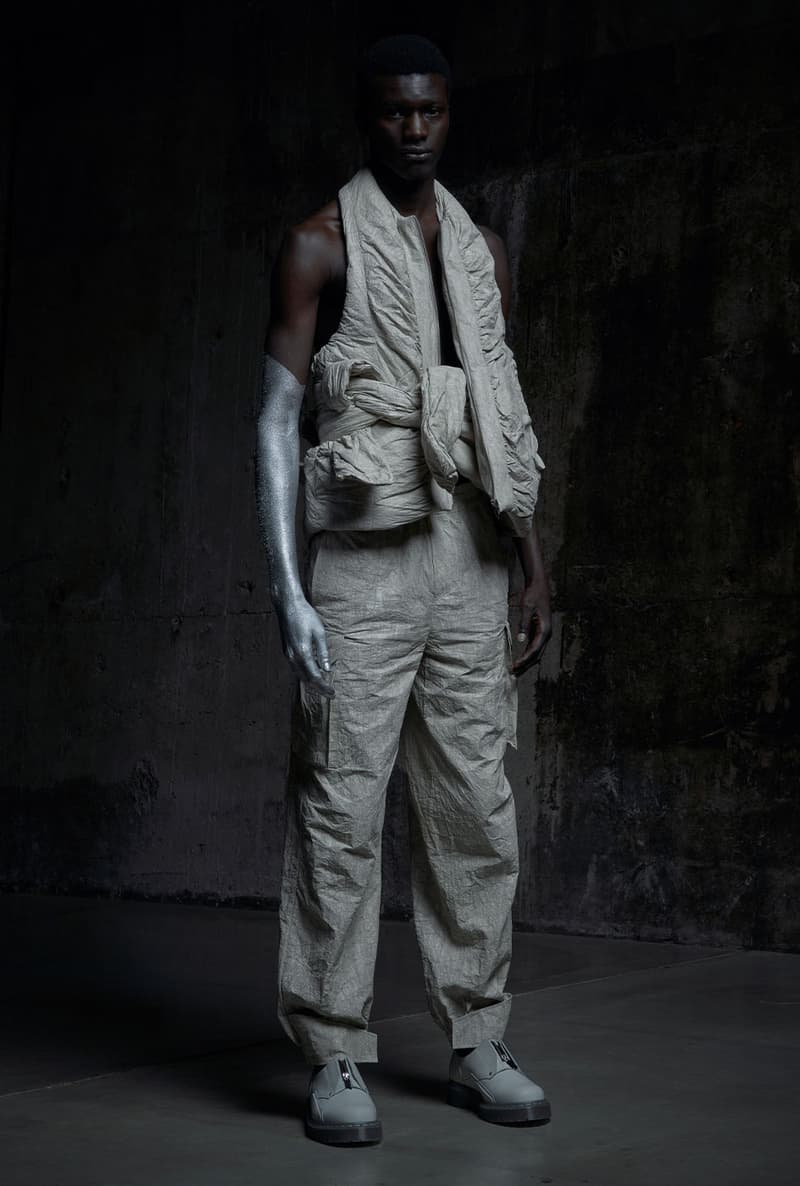 3 of 28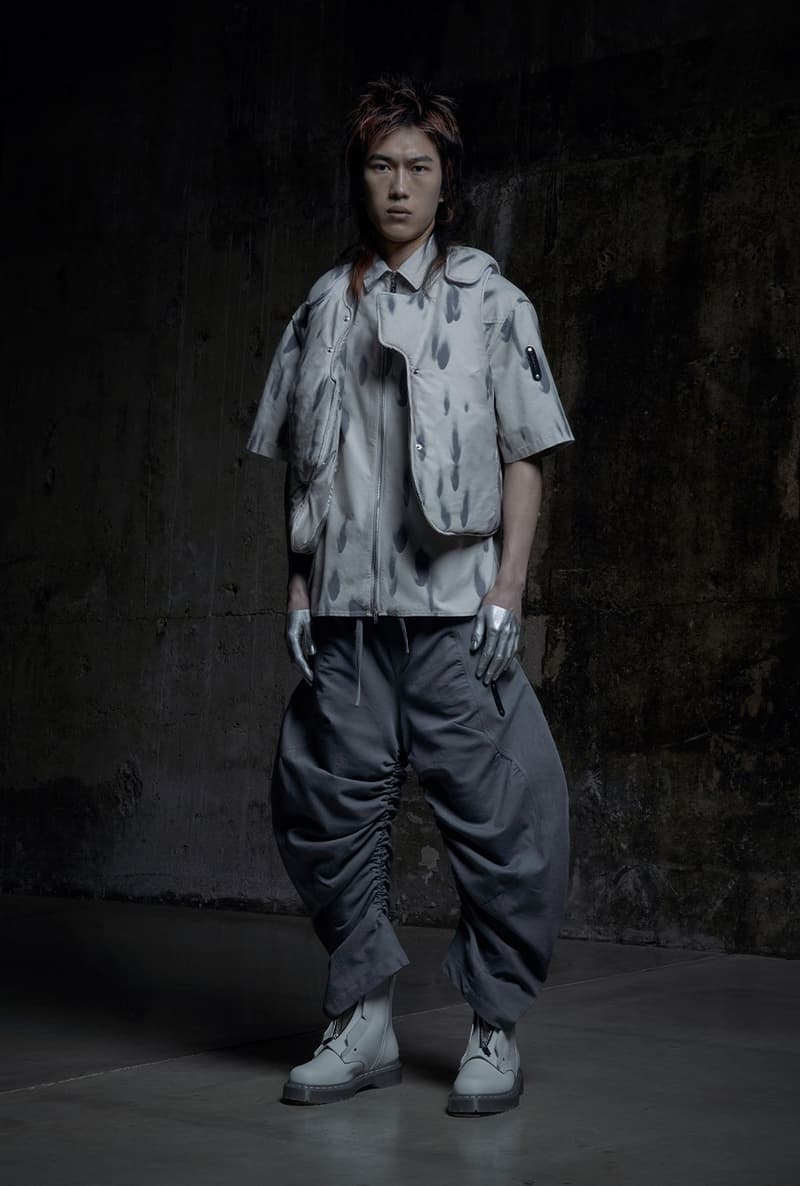 4 of 28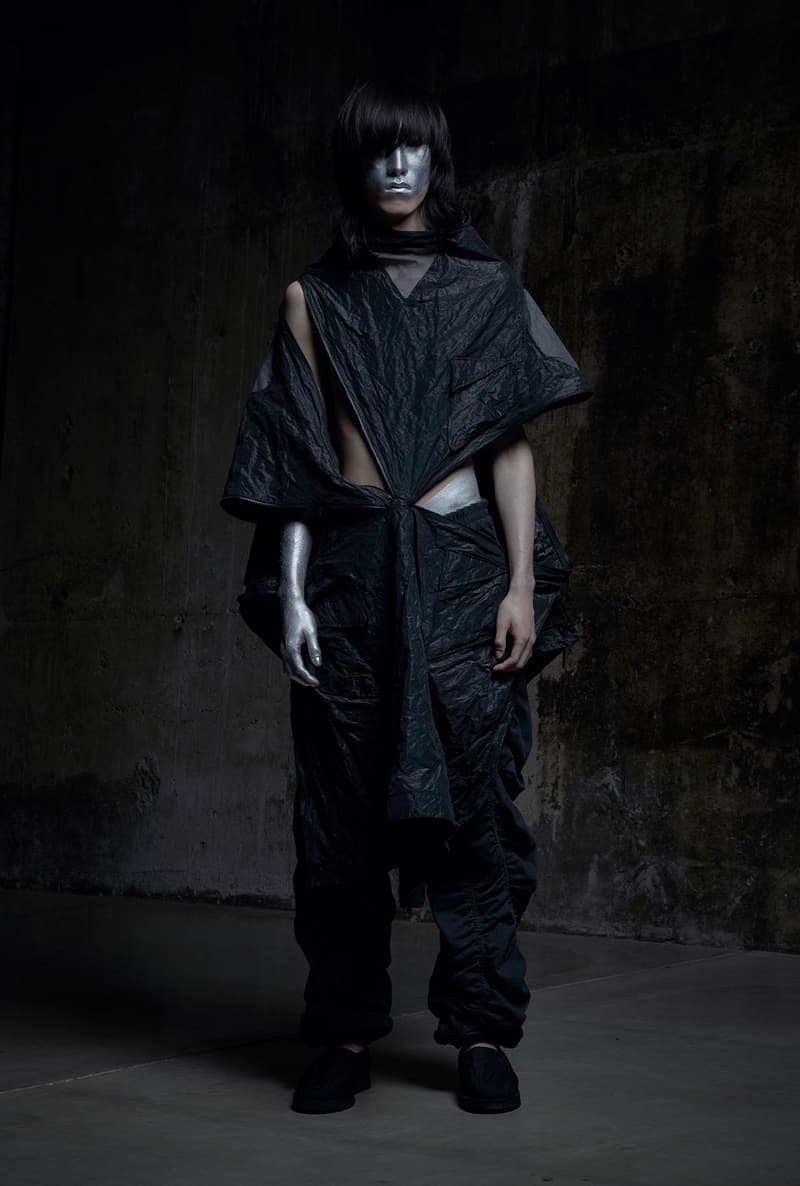 5 of 28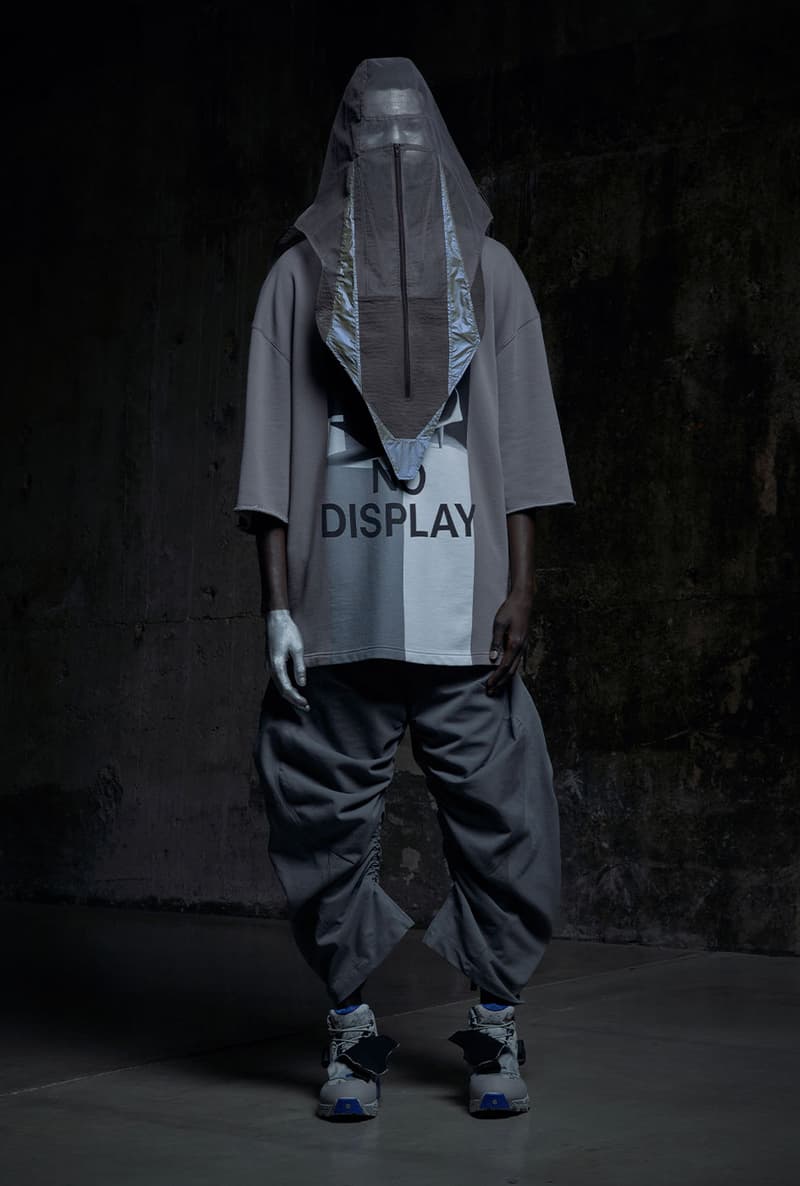 6 of 28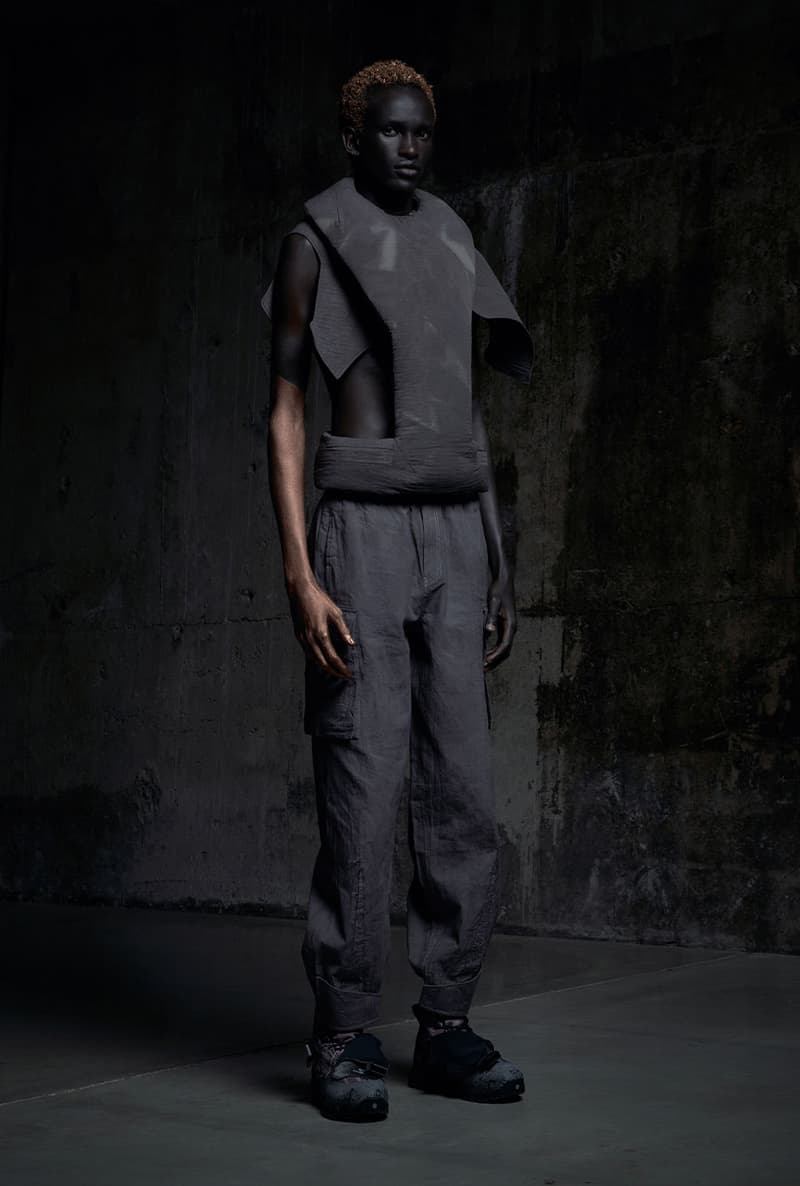 7 of 28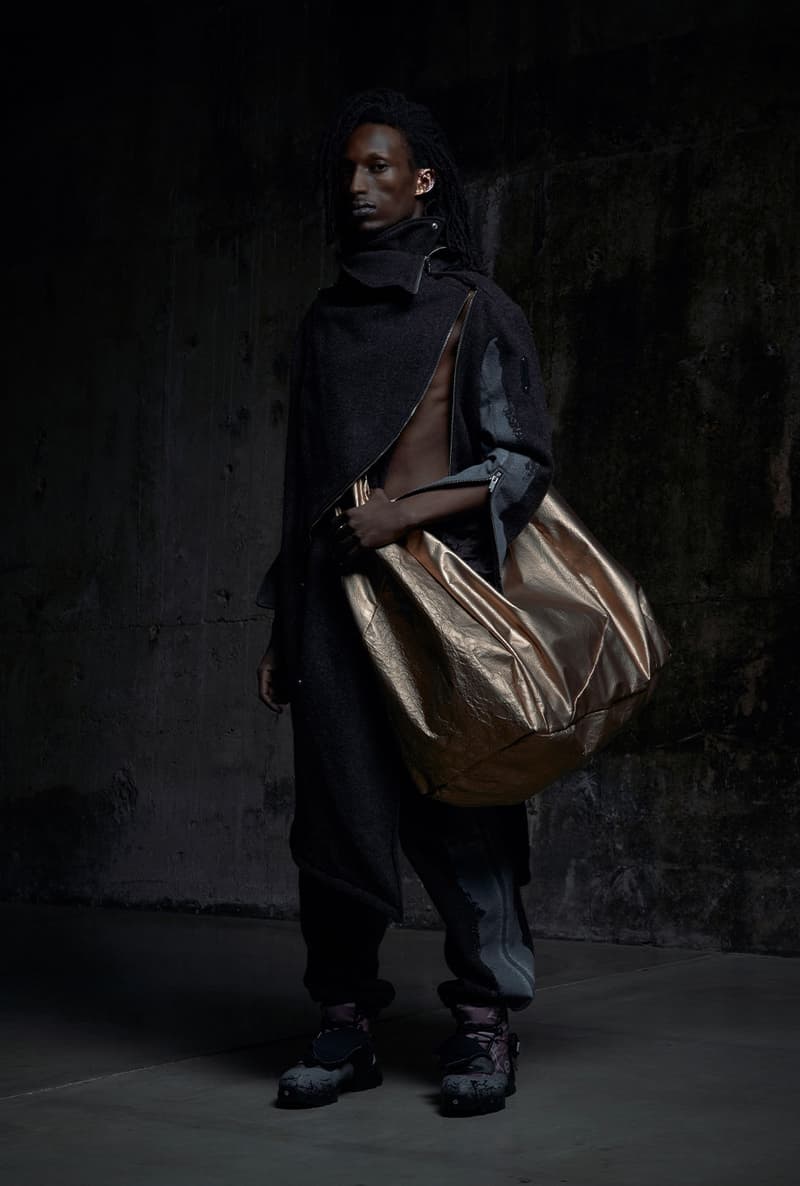 8 of 28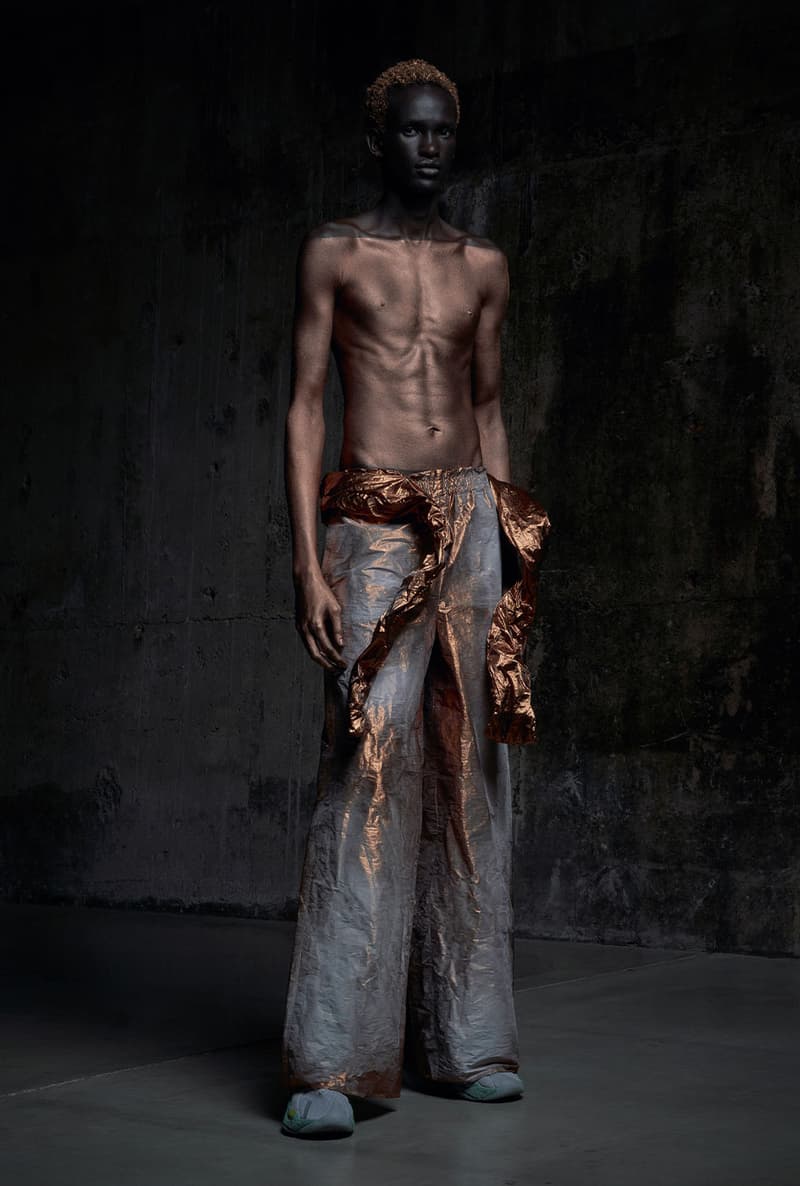 9 of 28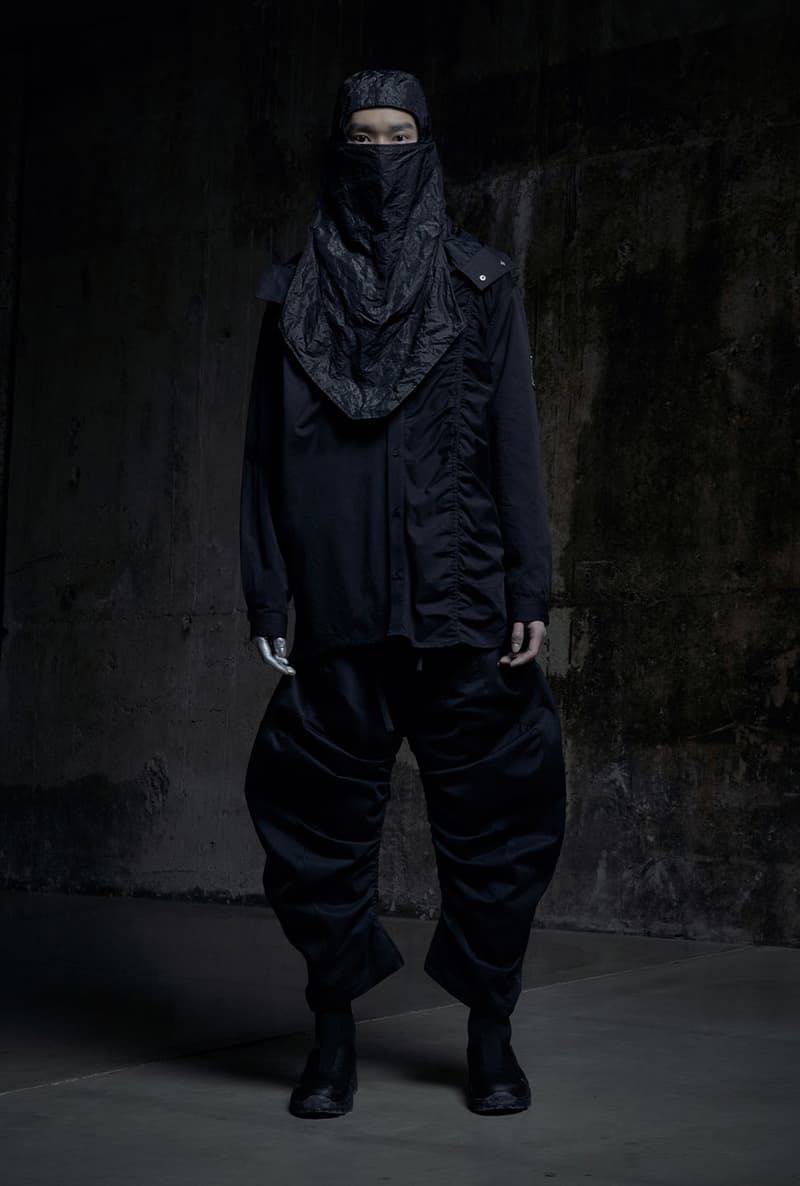 10 of 28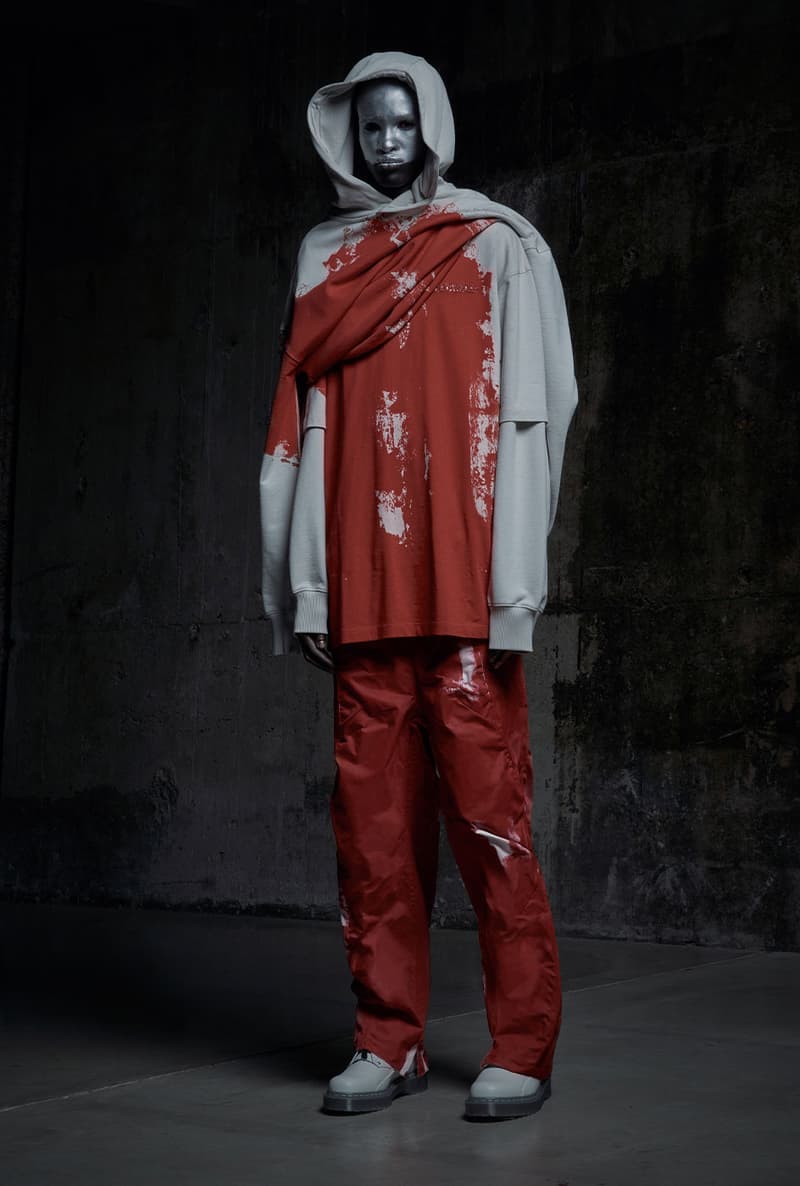 11 of 28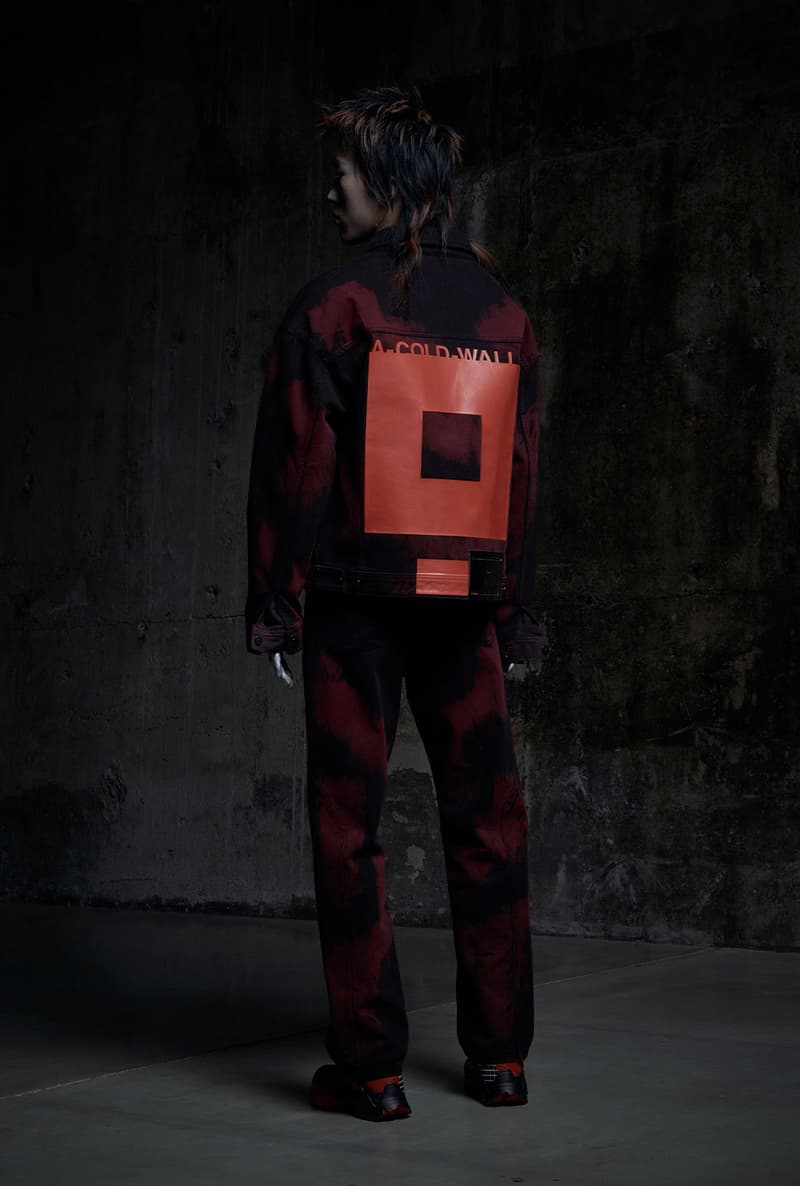 12 of 28
13 of 28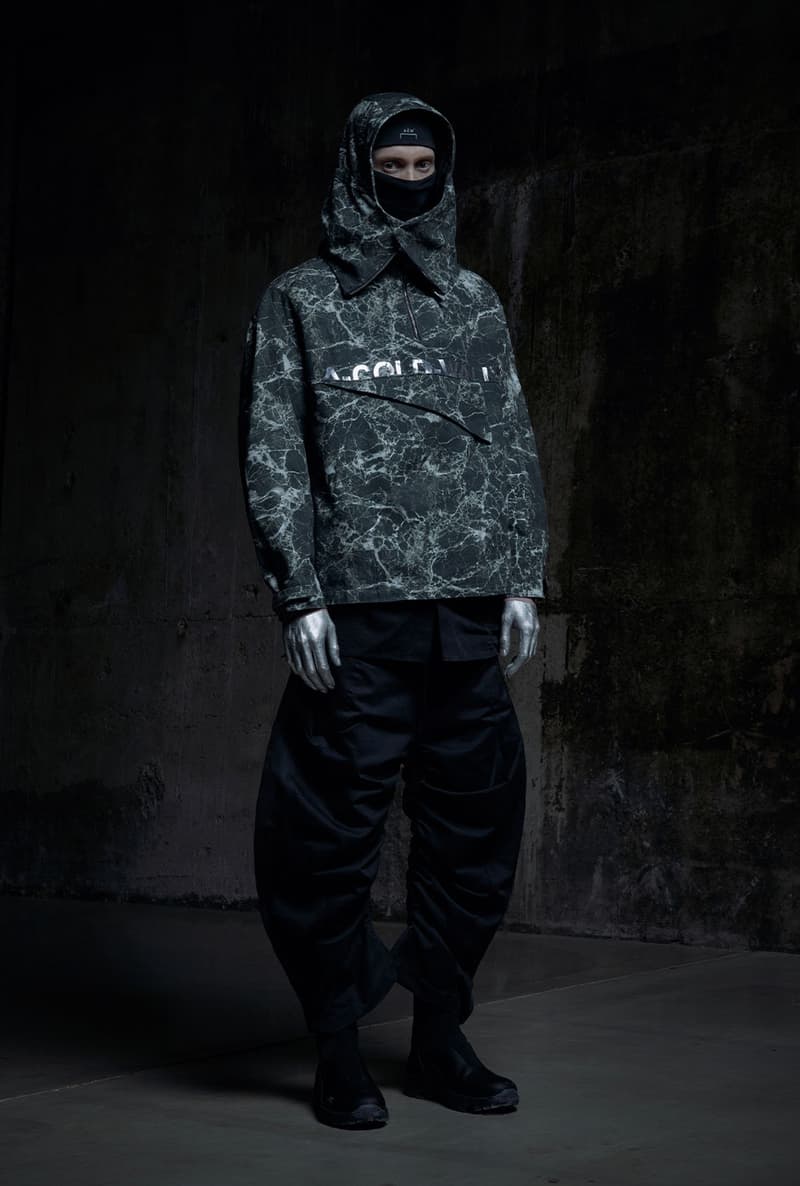 14 of 28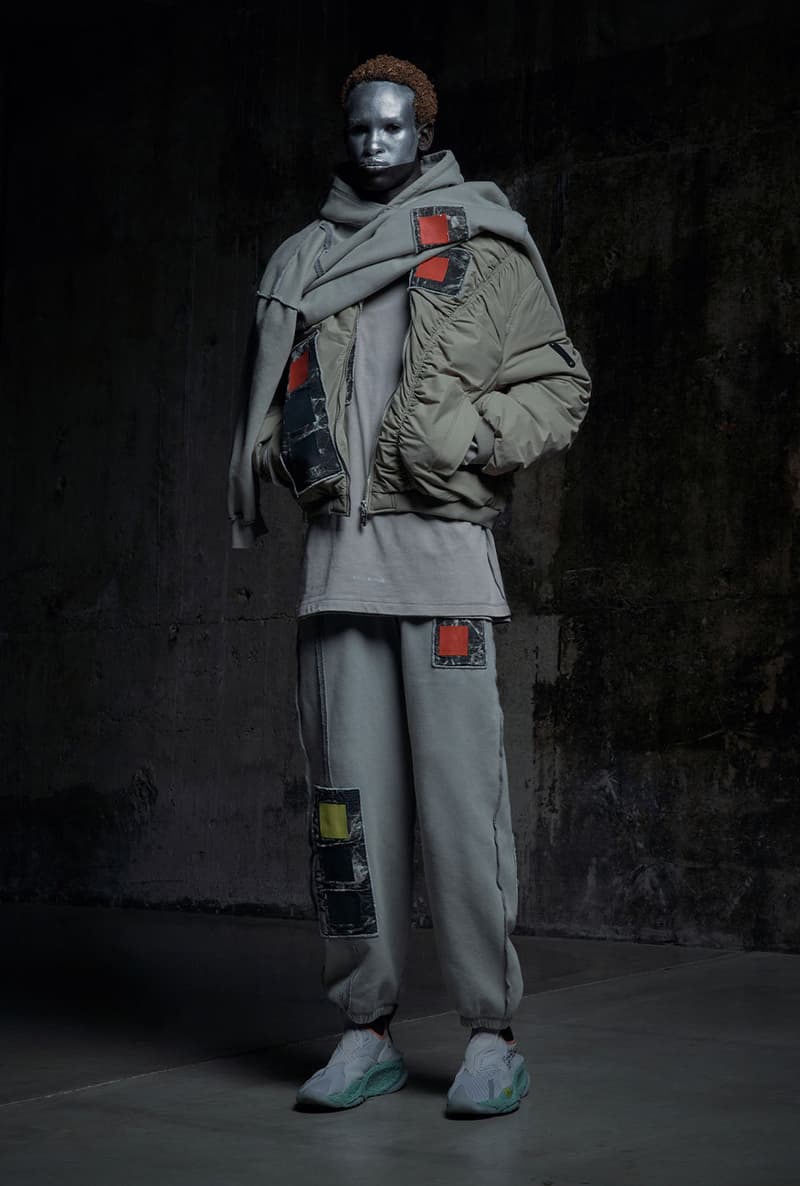 15 of 28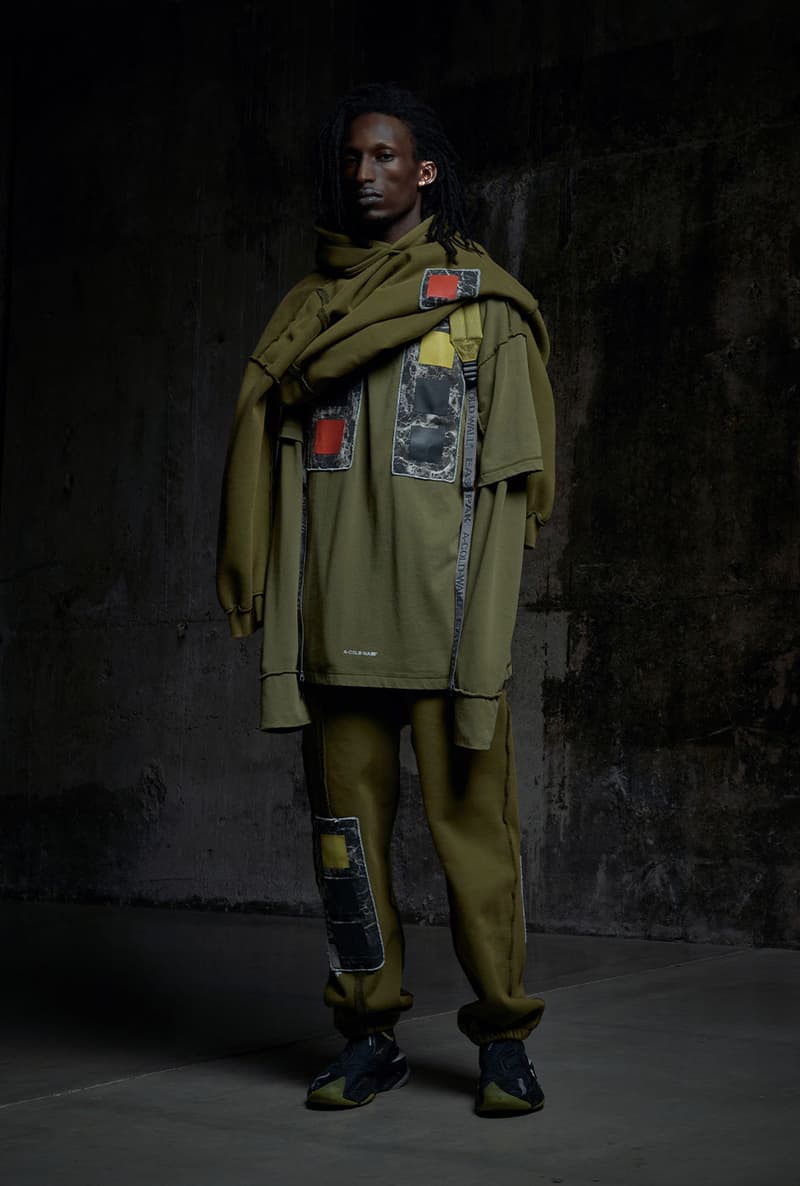 16 of 28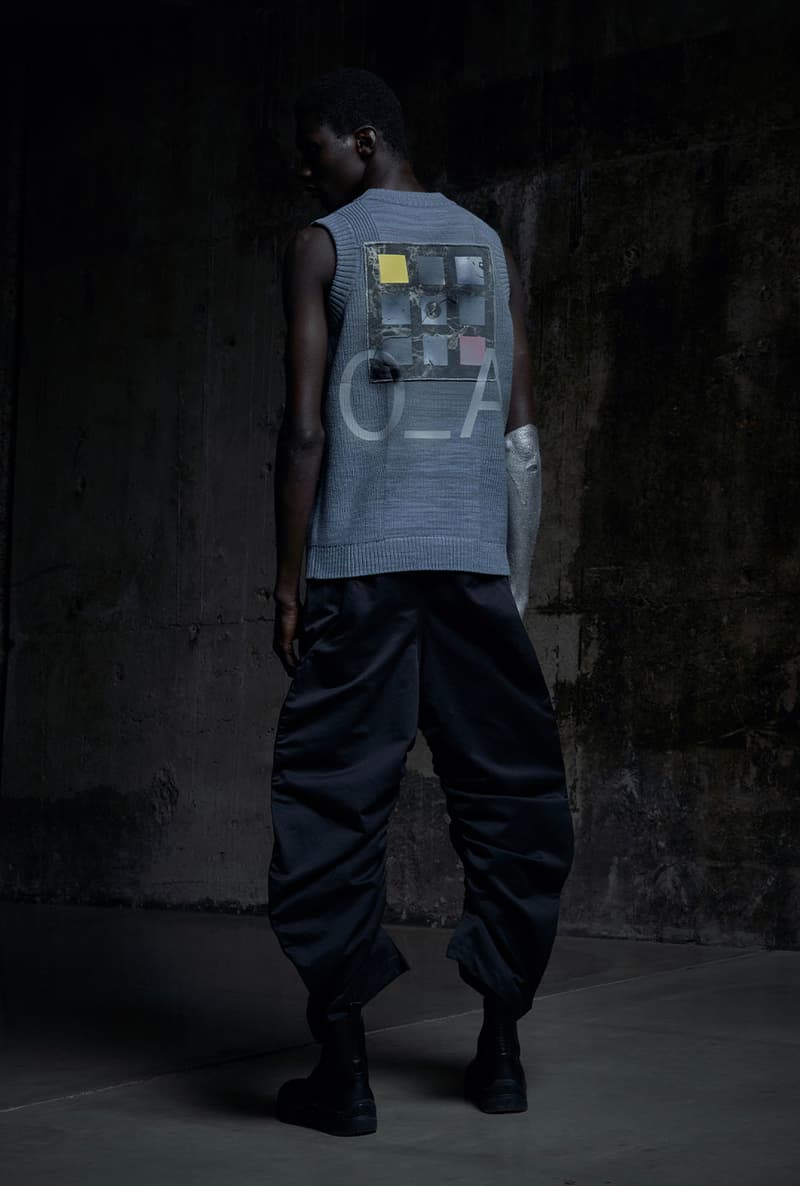 17 of 28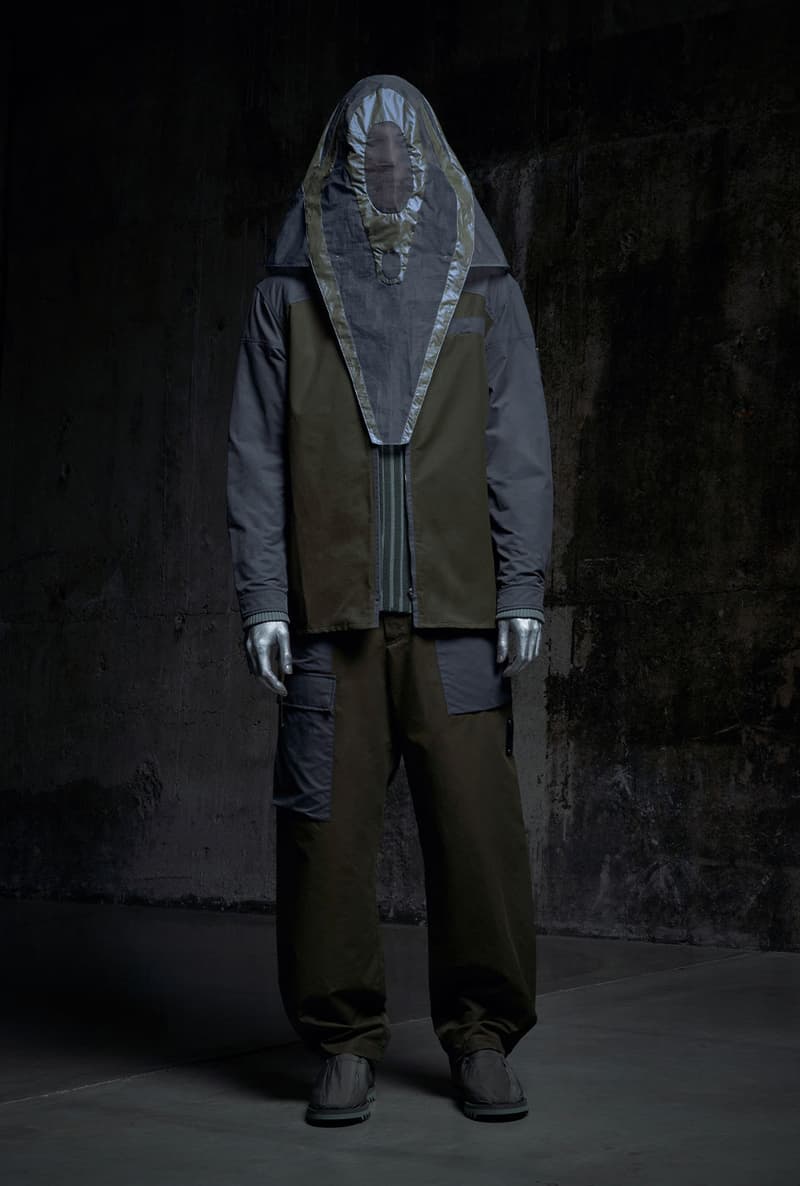 18 of 28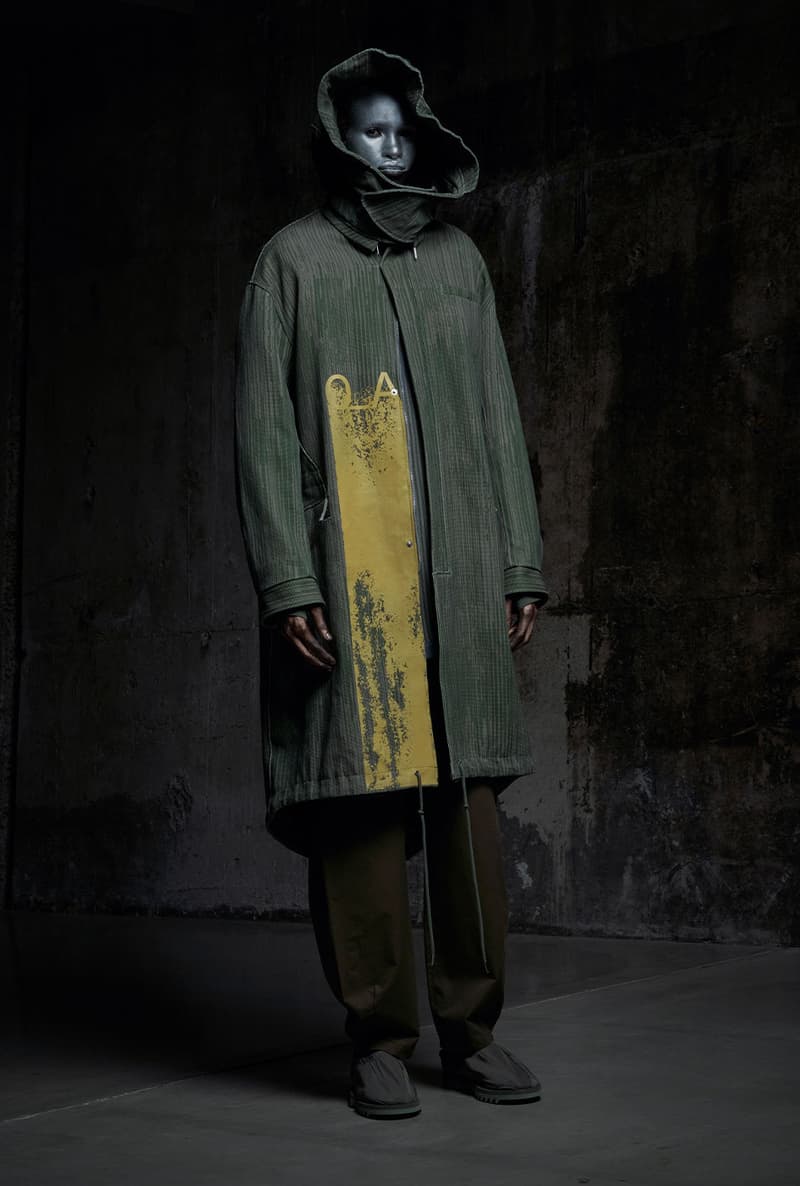 19 of 28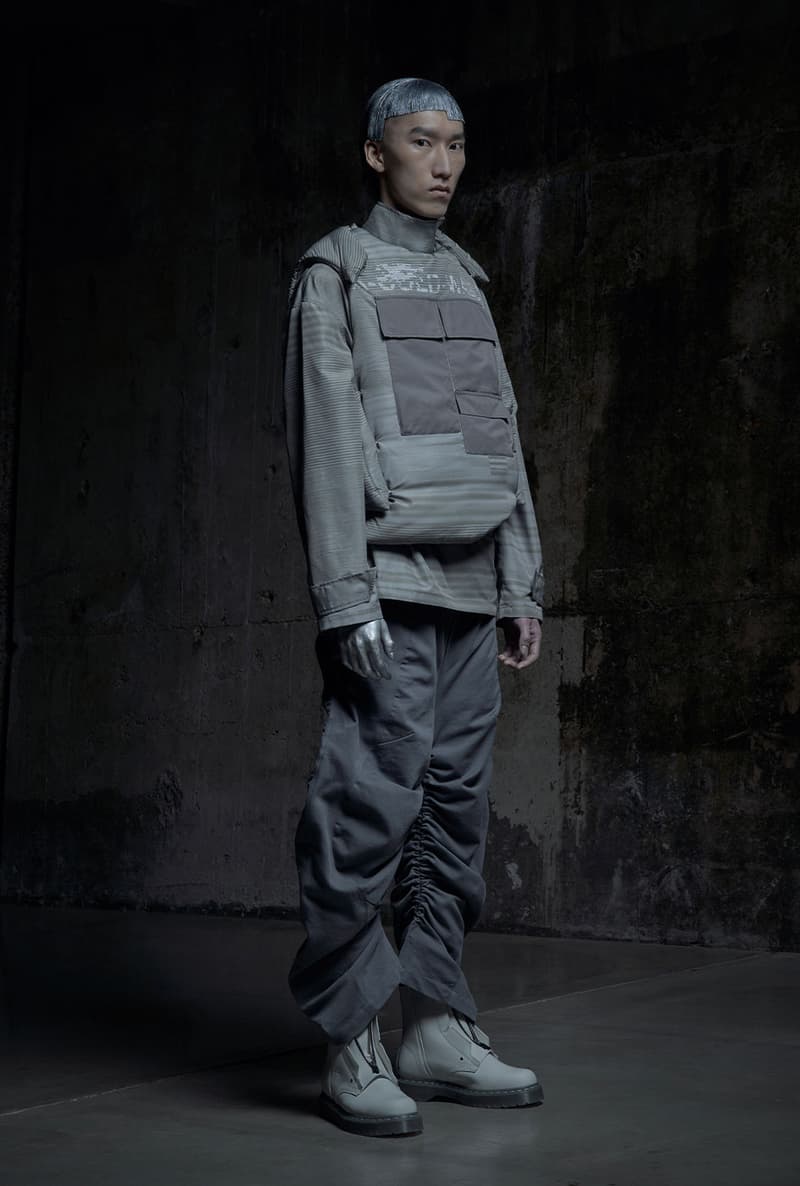 20 of 28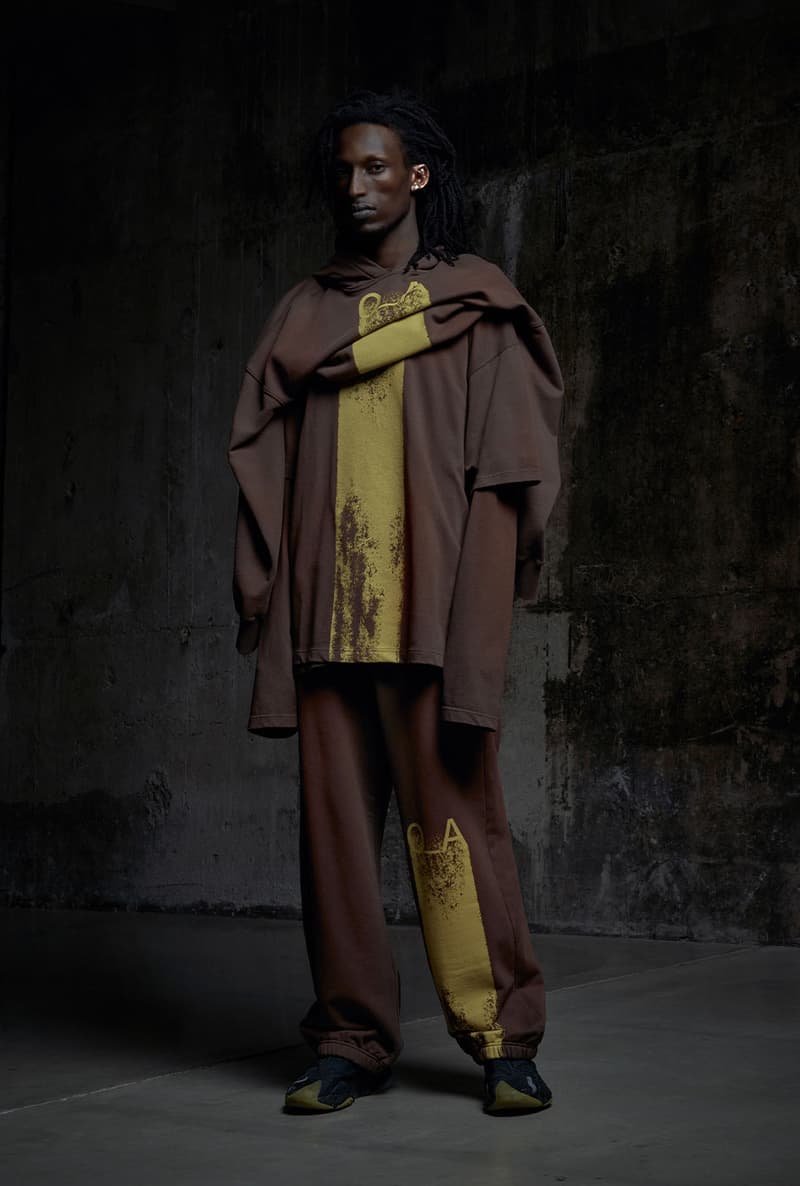 21 of 28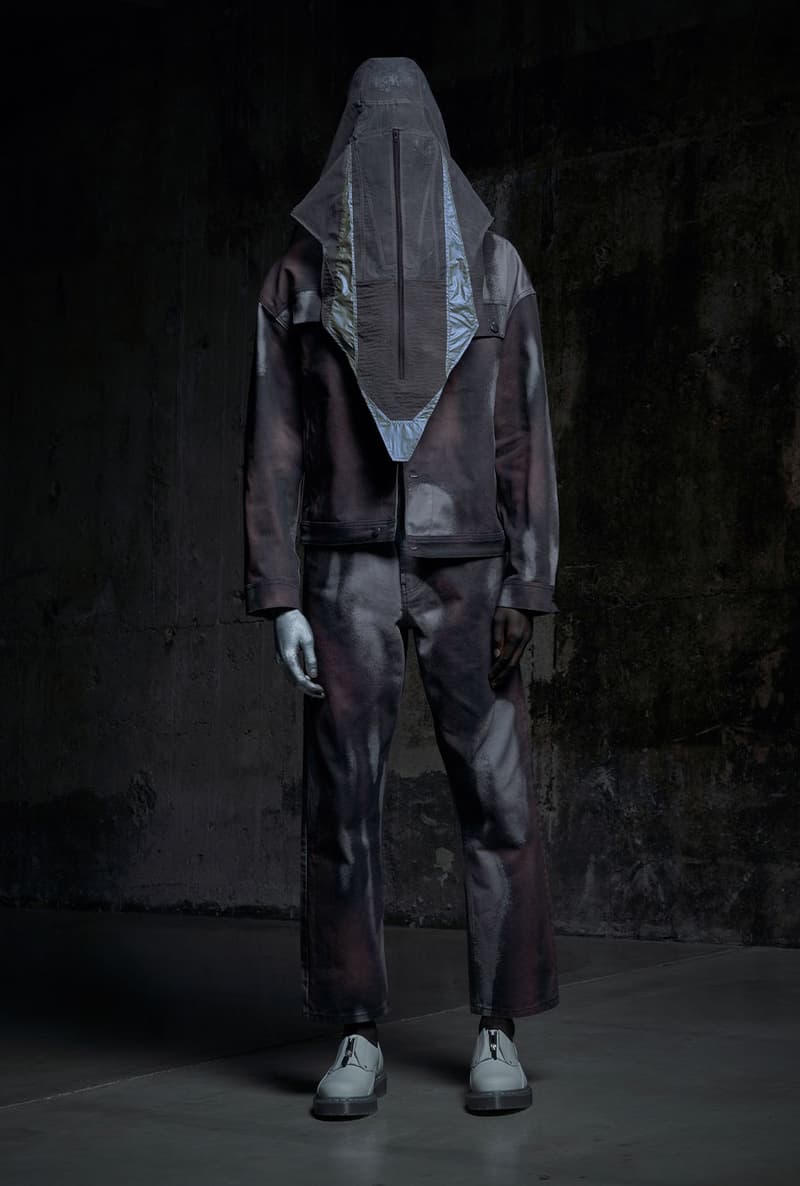 22 of 28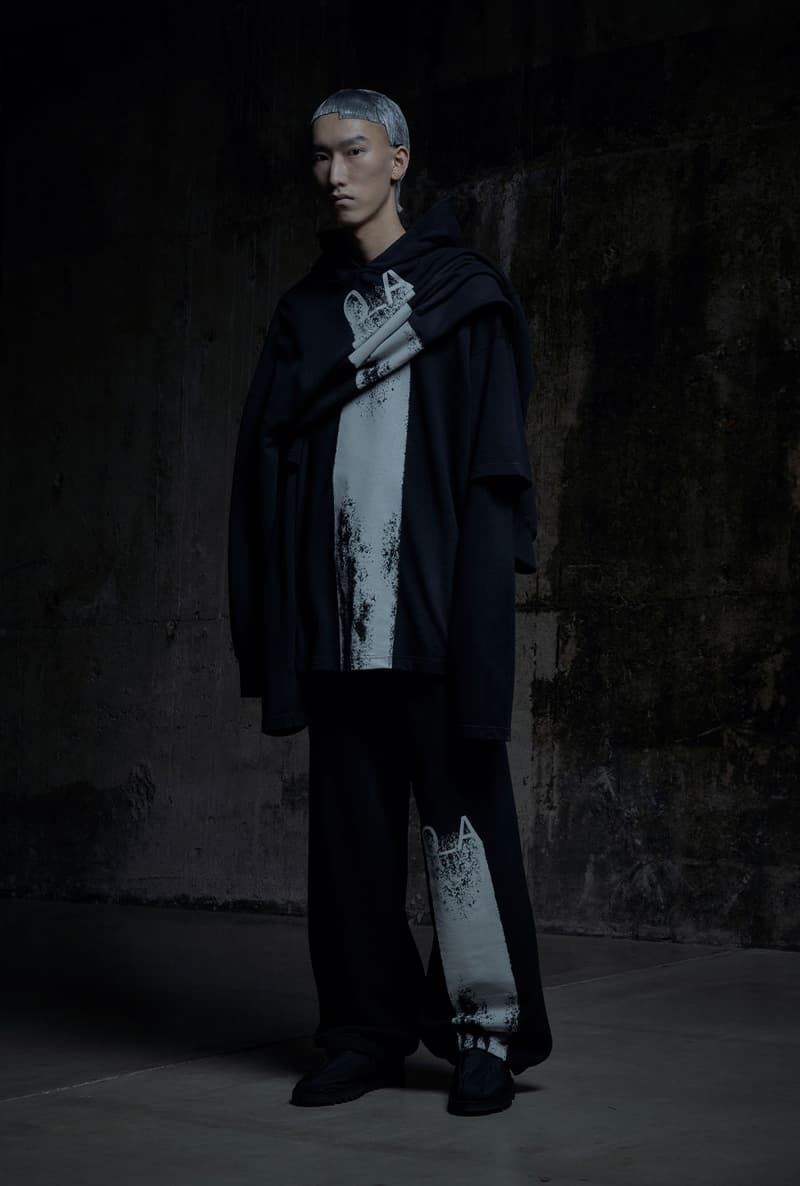 23 of 28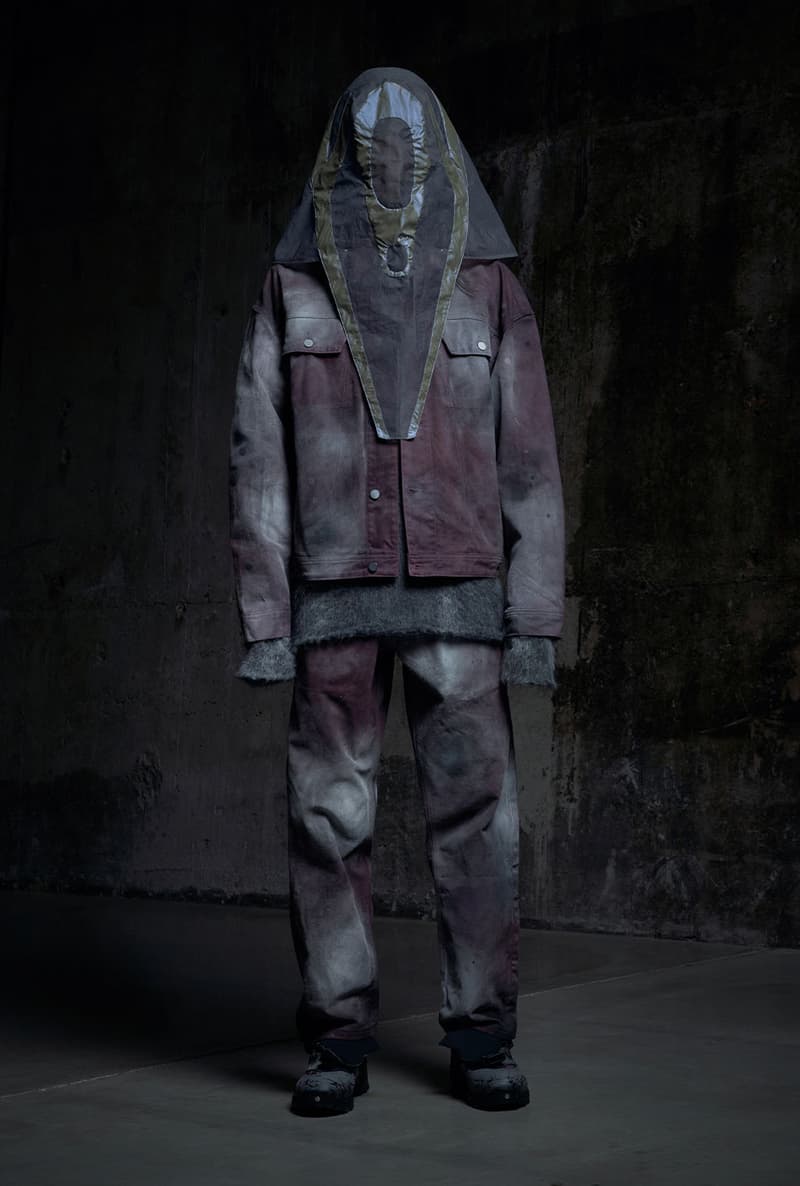 24 of 28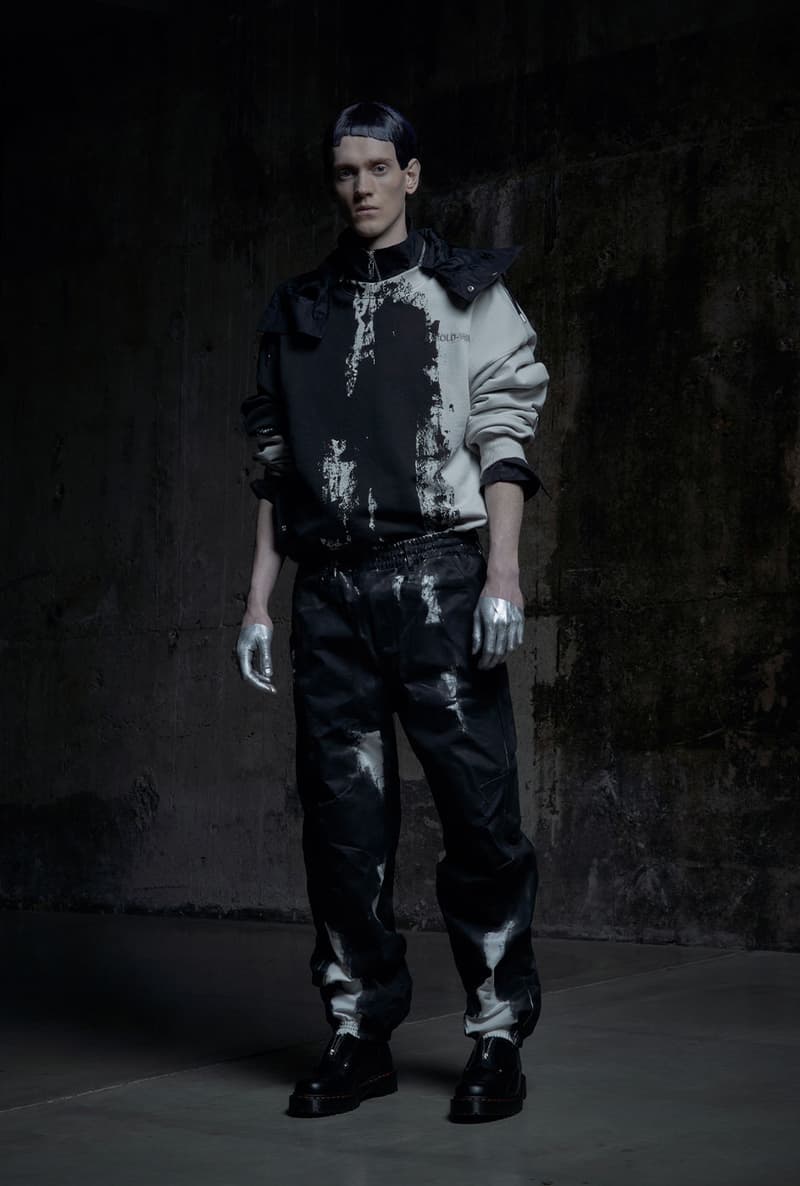 25 of 28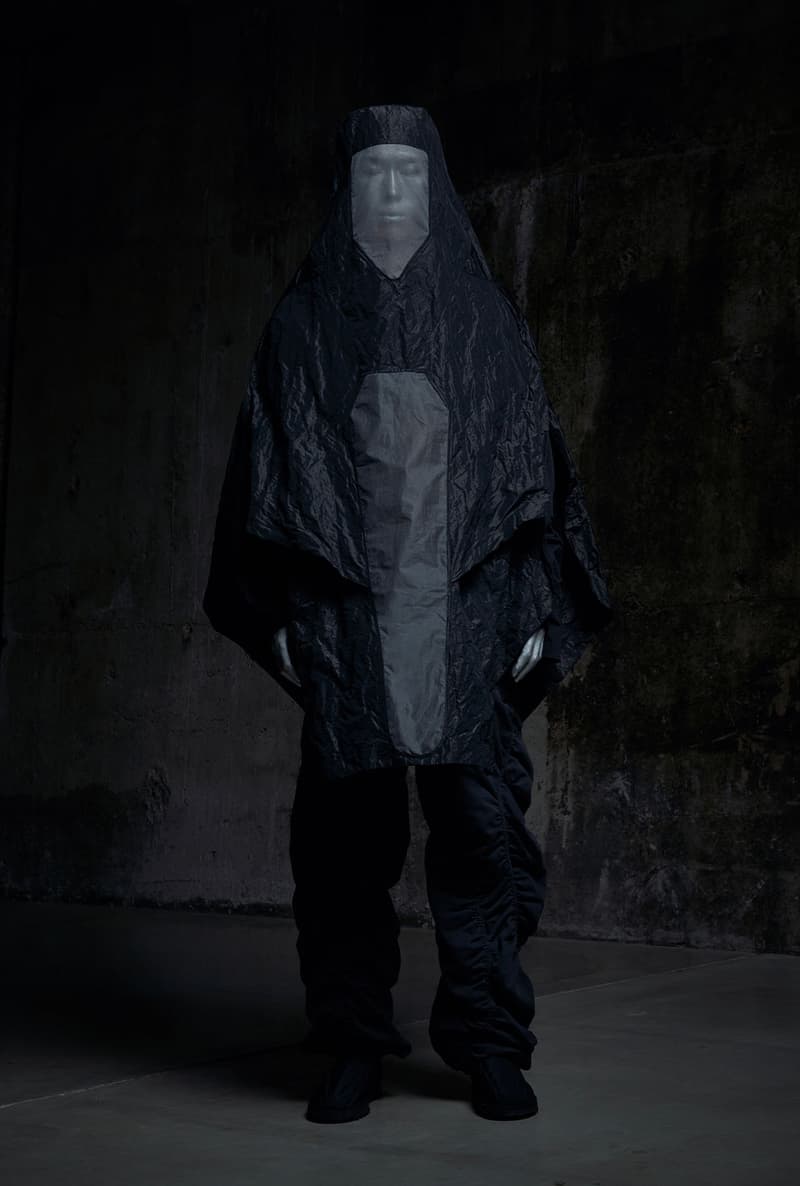 26 of 28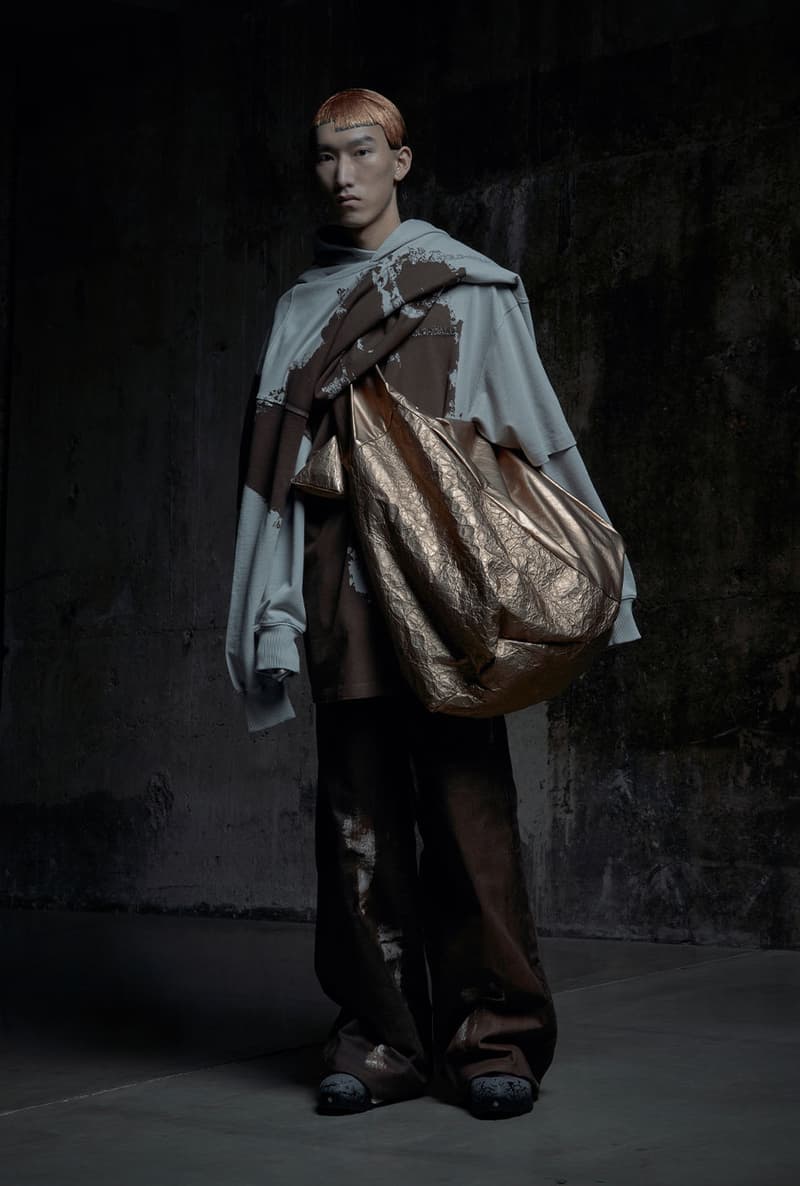 27 of 28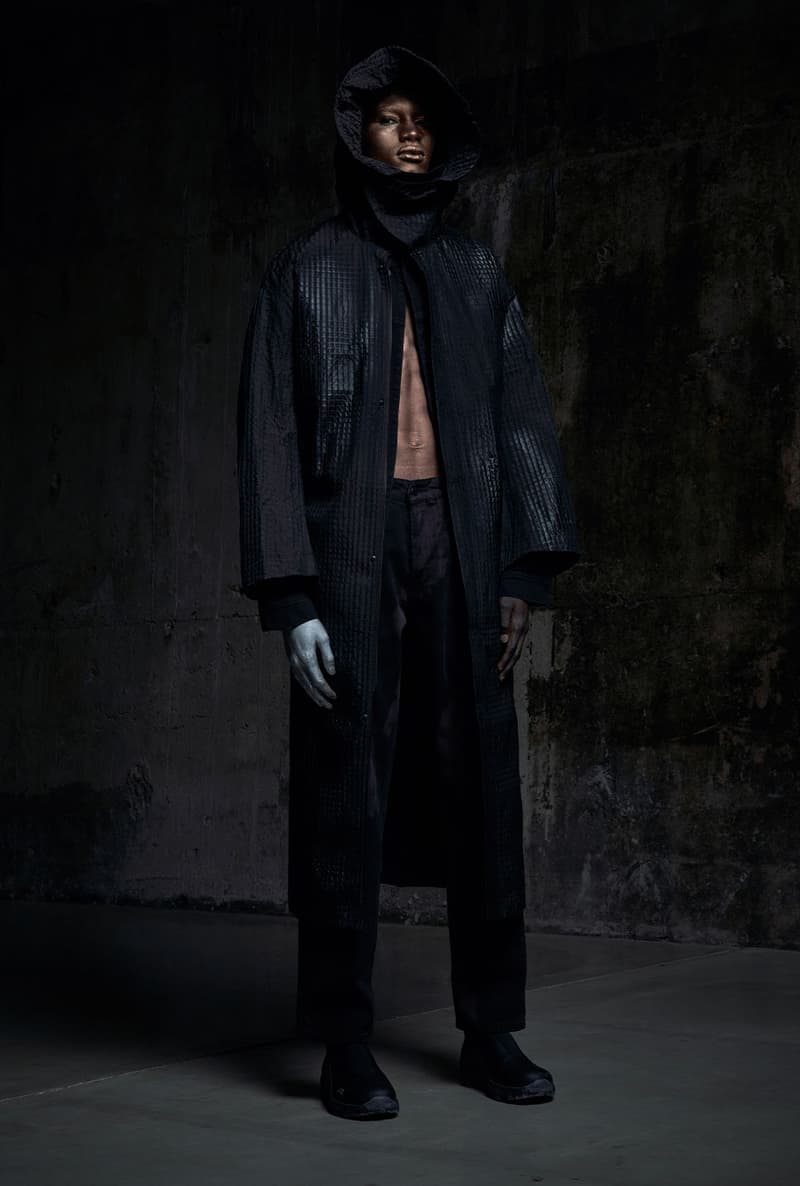 28 of 28
Samuel Ross has revealed the Fall/Winter 2022 collection for A-COLD-WALL*. Long known for its exploration in various design architectures, the brand continues to explore new shapes and silhouettes that disrupt the conventional apparel blueprints of fashion.
The FW22 collection is a fluid commentary on emotional and external expression. The inflections and cadences of each piece add to the brood-filled narration for the collection, which appears to flourish in the ambiguity hidden behind shadows. The visual language of the collection is apparent in the ample layering of sweaters and jackets used as scarf-like accessories around the neck. A main highlight in the collection brings forward translucent netting hoods that are reminiscent of a heroic vigilante that works into the night. Wrinkled textiles on disrupted vests and outerwear pieces are joined together by zipper details that come together to give each apparel piece an additional layer of depth.
The collection stays true to the contemporary mold that combines various materials to create designs that step out of the traditional streetwear guidelines. A-COLD-WALL* FW22 is modeled on metallic painted bodies to add to the collection's techno-apocalyptic ambiance.
Take a scroll through the lookbook above and watch the collection below.
Elsewhere in fashion, EGONLab. presents a new world order for FW22.