Oreo to Launch Limited-Edition 'The Batman' Cookies
Featuring riddles and prizes.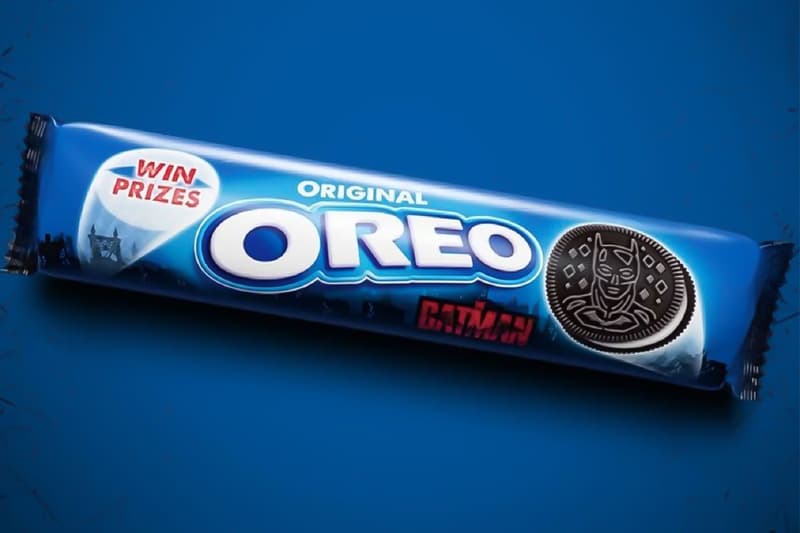 After several pushbacks due to COVID, The Batman, starring Robert Pattinson, is finally on the horizon, set to premiere on March 4. As Batman fans eagerly await, Oreo has delivered a limited-edition series of cookies.
The original Oreos are given a makeover replacing the classic patterns on the black crackers with artwork of the Dark Knight. The exterior packaging has also been modified, displaying an image of Gotham City, riddles printed on the packaging, and bat signals that promise the chance to win special prizes. Fans that can decipher the Oreo riddles, supposedly laid down by the Riddler villain in the upcoming film, are given special look into The Batman universe through an immersive digital experience.
In the official launch trailer, a narrator ominously reads, "Two icons unite Have you got a clue? Who? Let's play a game just we and you," as pixels made up of Oreos shift to create the background graphics.
The limited-edition cookies are offered in international markets including Canada, Europe, and Australia. The U.S. is notably excluded but will be offering other The Batman merch including Funko Pops, figures, a House of Sillage perfume, and apparel. The full DC Comics press release can be found here.
In other food and beverage news, Asahi Super Dry changes its formula for the first time ever.