Asahi Super Dry Changes Its Formula for the First Time Ever
The iconic logo and beer can will also receive a makeover.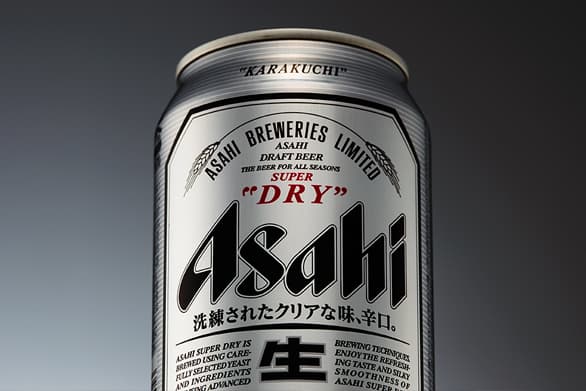 Asahi has reported that it will be changing the recipe for its flagship Super Dry beer.
While Asahi has launched different lines of beer beyond its traditional offering such as the "Asahi Super Dry Nama Jockey Can," which promises the full Asahi draft beer experience in a can, the renewal marks the first recipe change for its signature offering since the popular beer brand debuted 35 years ago in 1987.
The new Super Dry beer will begin appearing in mid-February, and the company reports that hops will be added later in the brewing process for a more robust taste while maintaining its signature dry finish. A new brand logo and beer can design will accompany the formula change.
The change comes from declining beer sales for Asahi, caused in part due to a halt in alcohol sales for bars and restaurants during COVID-19 breakouts in Japan, as well as increased competition from low-calorie mixed drinks and seltzers. That being said, Asahi Group is still the biggest beer maker in the country with close to a 40% share of the market.
It's reported that the revamp will initially only impact Super Dry beers sold in Japan, which currently accounts for 90% of the beer's overall sales.
DISCLAIMER: We discourage irresponsible and/or underage drinking. Drink responsibly and legally.
In other food & beverage news, a study reveals how your body distinguishes between Coca-Cola Original and Zero Sugar.