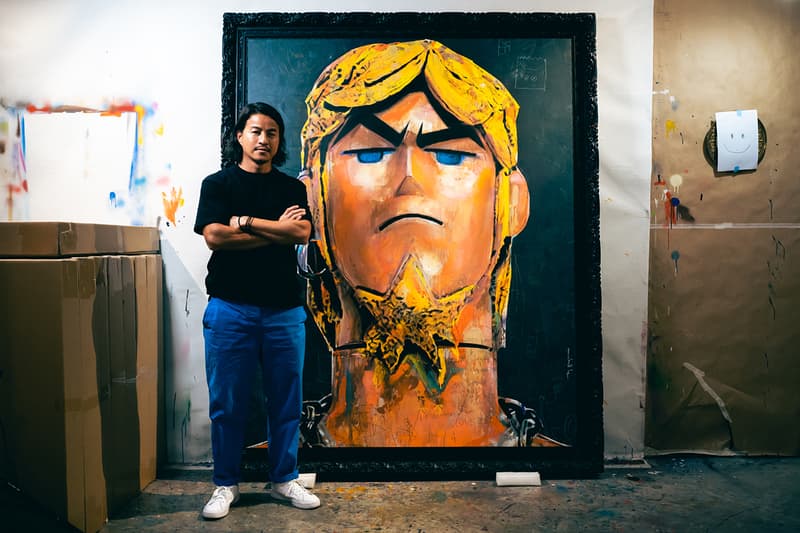 1 of 18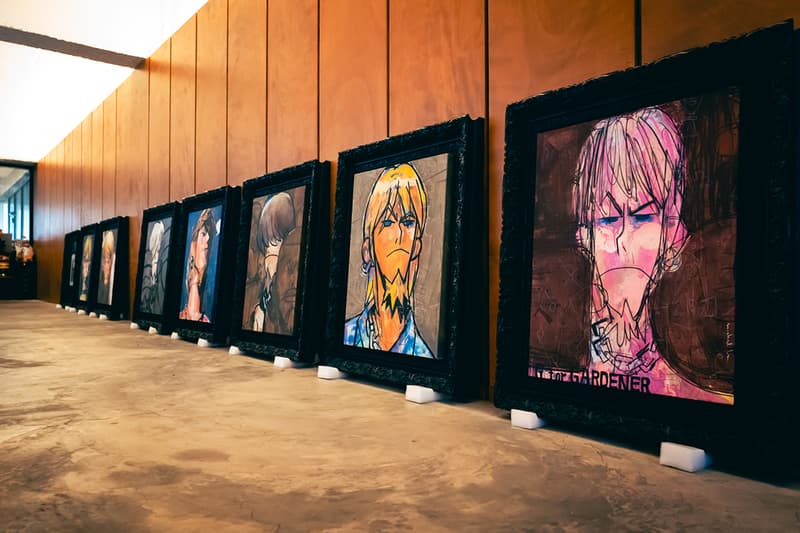 2 of 18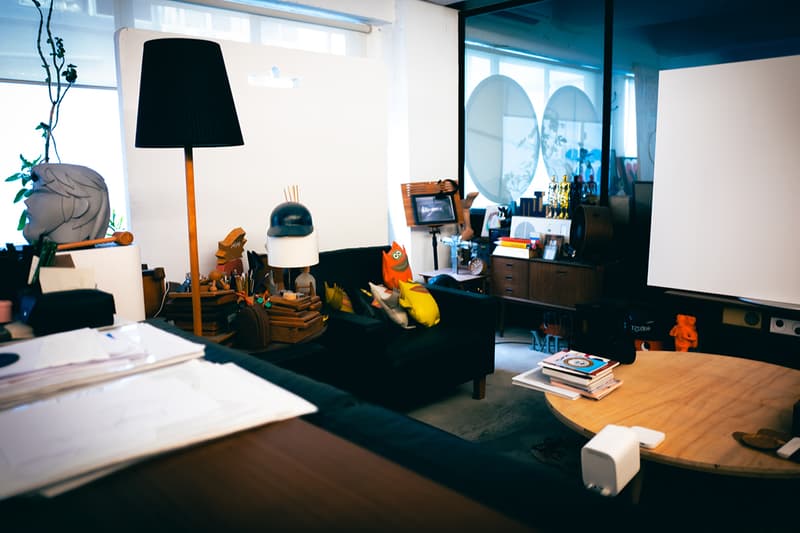 3 of 18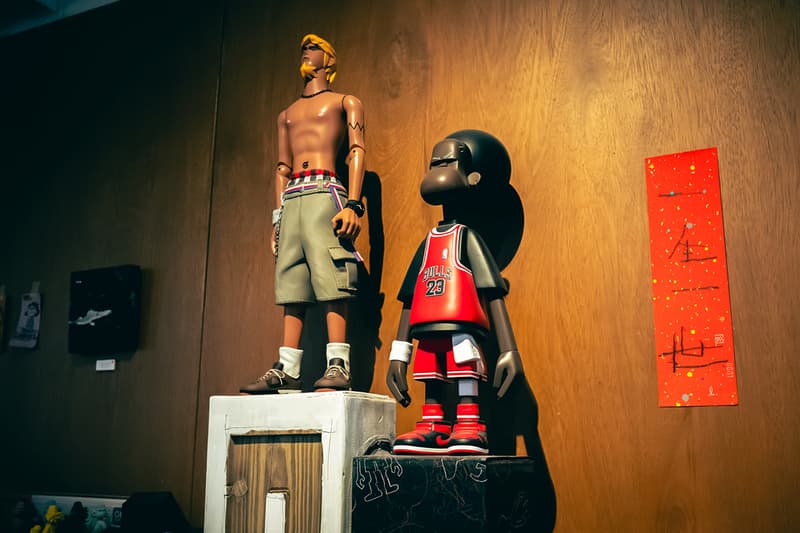 4 of 18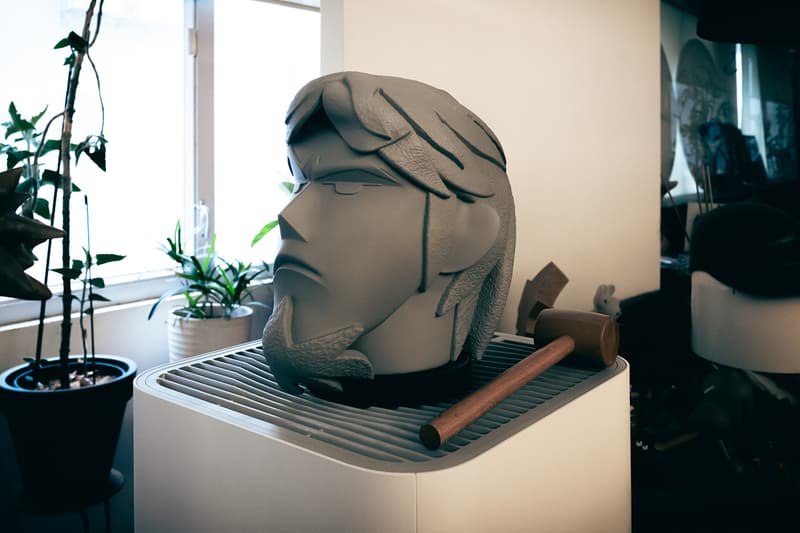 5 of 18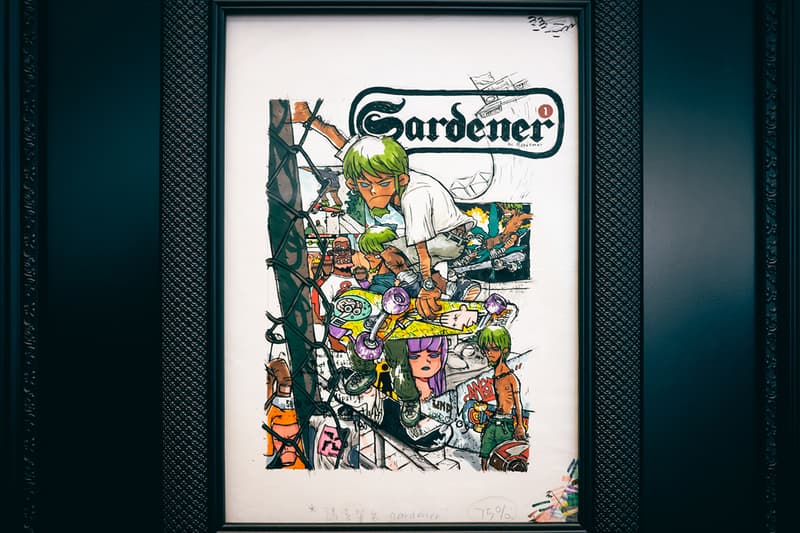 6 of 18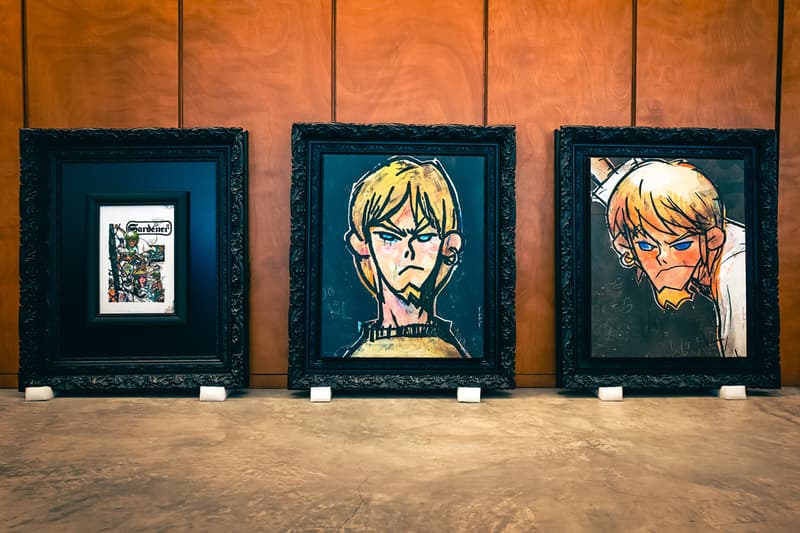 7 of 18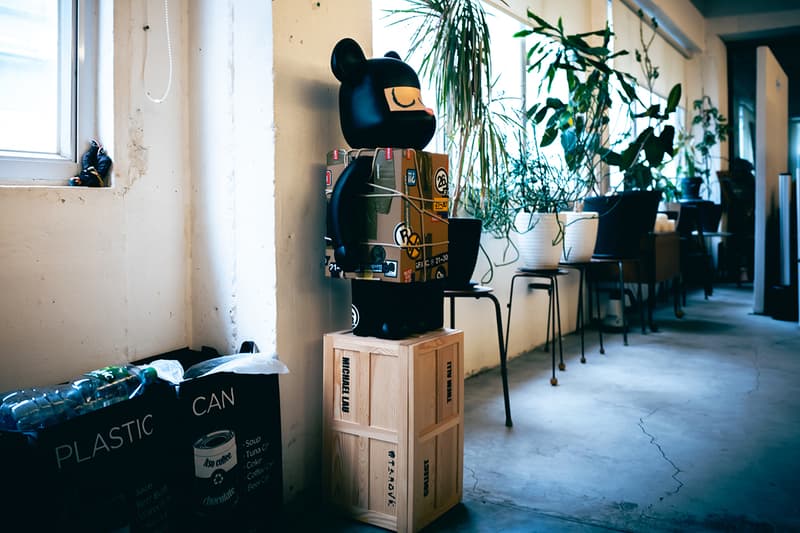 8 of 18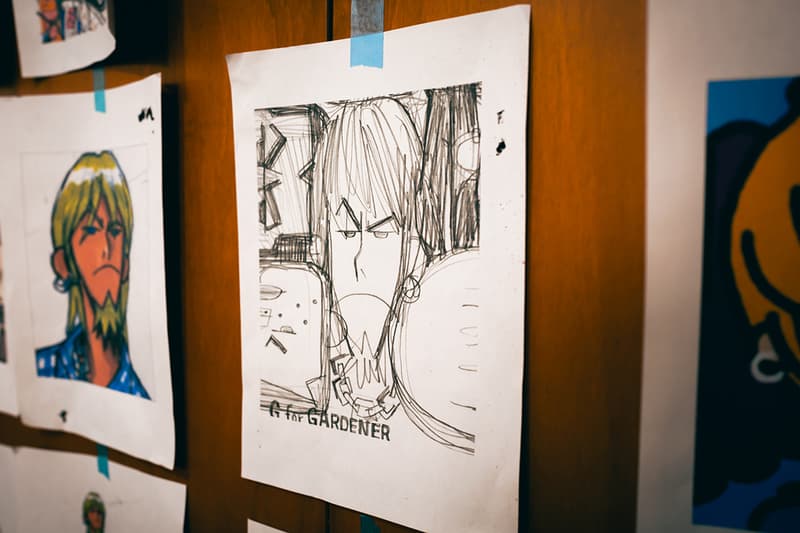 9 of 18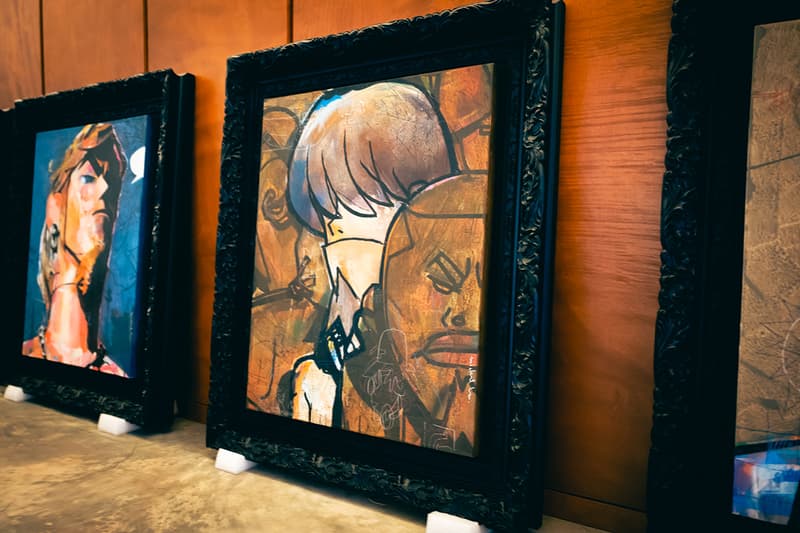 10 of 18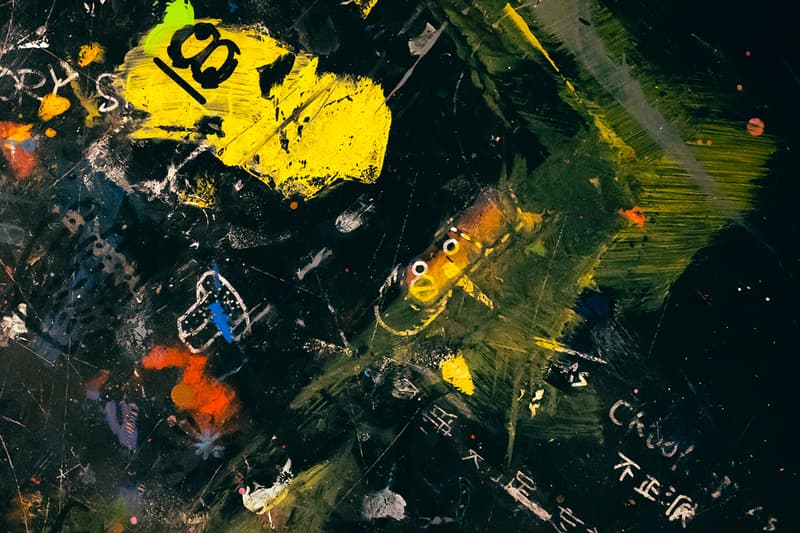 11 of 18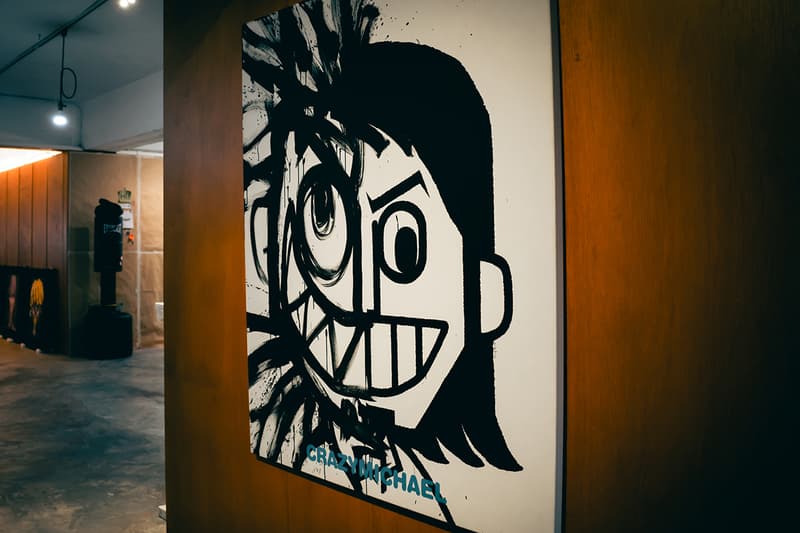 12 of 18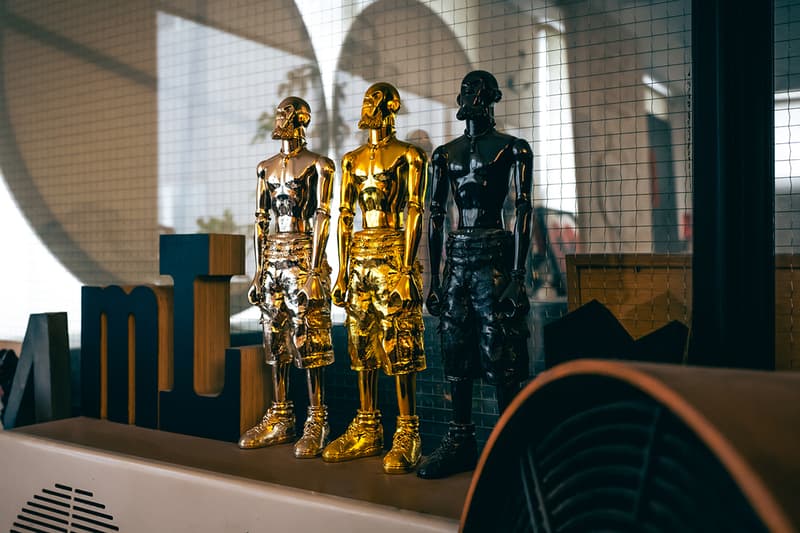 13 of 18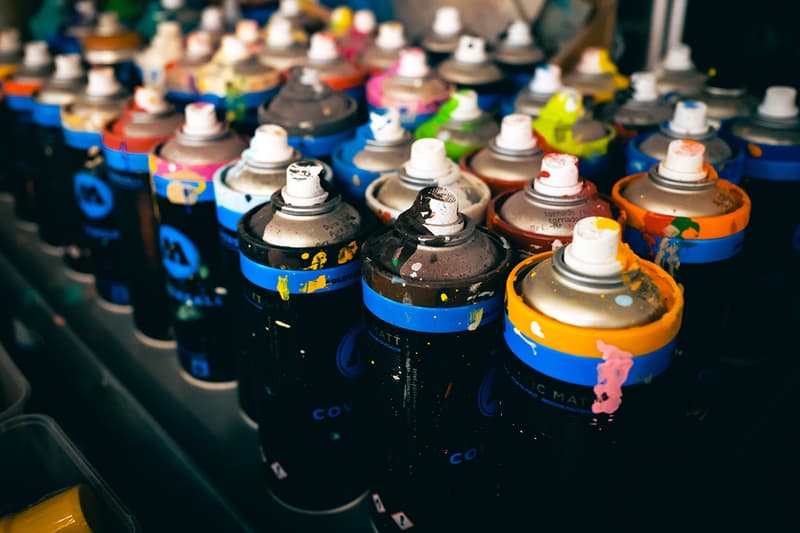 14 of 18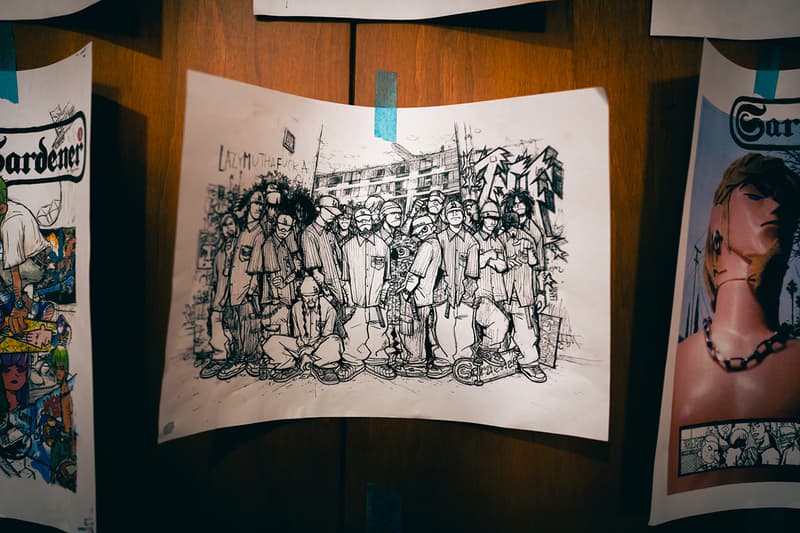 15 of 18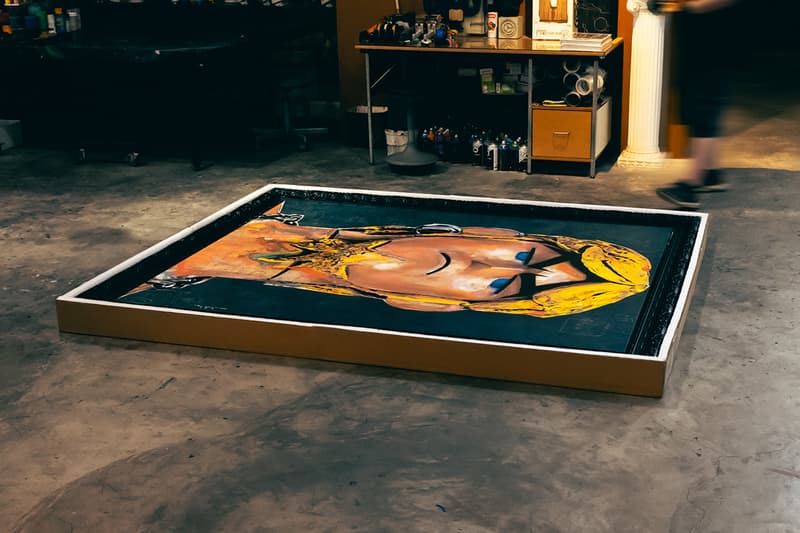 16 of 18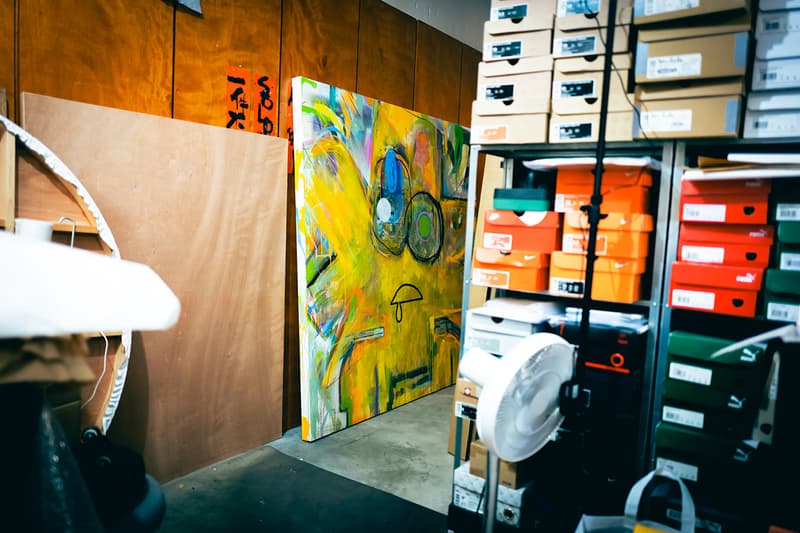 17 of 18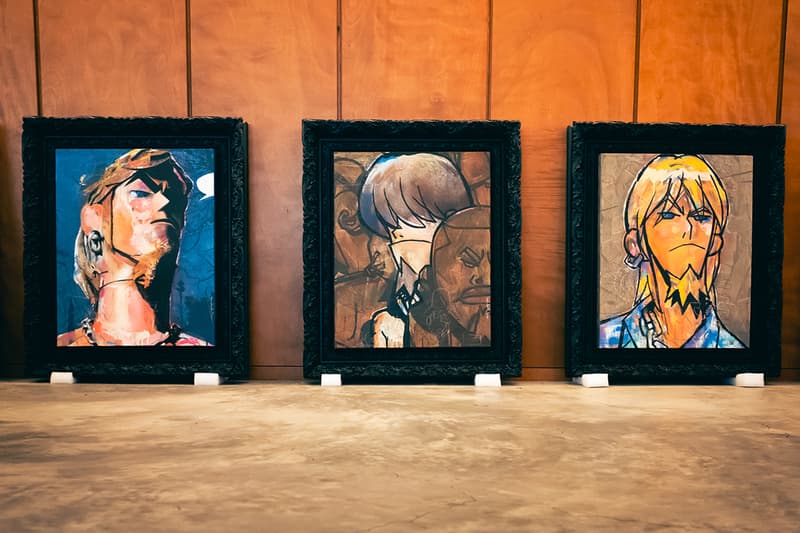 18 of 18
Studio Visits: Michael Lau and His "MAXX HEADROOM" Workspace
Known as the "Godfather of Designer Toys" who paved the way for recognizing toys as art.
---
If there's one person to thank for the introduction to the world of designer toys and collectibles it's Michael Lau. Dubbed as the "Godfather of Designer Toys," Lau is the pioneer of urban vinyl-style toys as he made his debut in 1999 with his widely known "Gardener" series composed of 99 action figures which were inspired by the street culture surrounding him, particularly skateboarding graffiti and hip-hop music at the time. From then on, the Hong Kong-based artist created a global trend that extended to cities such as Tokyo, Paris and New York which served as a blueprint for major toy companies and fellow independent artists to take note of.
The term "artist" immediately sparks the mental concept of painting or sculptures at the very least. What he started is a global understanding that toys hold more value than they may seem, hence his belief that "all toys are works of art, and all works of art are toys." Over the years, aside from constructing his own pieces, Lau had numerous collaborations such as the PUMA Suede VTG, Nike SB Blazer Low "Salvator Michael," Carhartt WIP "Gardener" figure series, PORTER 80th Anniversary "P8orter Boy" figure and the Nike "JUST DONE IT" exhibition to name a few.
Through the recent years, Lau reverted back to canvases as he infused his 3D vinyl figures into paintings accompanied by sculptures. Aside from a "Gardener" figure, an exhibition entitled "PLAYWORK" was conducted for Carhartt WIP which was composed of 33 works including paintings, skateboard decks, figures and tees. By 2018, he worked with Christie's for a showcase entitled "COLLECT THEM ALL!" which housed five themes of 50 paintings and sculptures which encompass a full scope of his creative pursuits with a highlight on Salvator Michael.
After dropping an exclusive Salvator Michael in partnership with Stock X through his crazysmiles website, Lau had quite a year with the debut of a few new works during the Artoy Basel Exhibition in Shenzhen and Art Basel Hong Kong. Now the "Godfather of Designer Toys" is back with a new exhibition entitled "MAXX HEADROOM" with WOAW Gallery.
In the latest installment of the Studio Visits series, HYPEBEAST spoke to Lau to get an insight into the mind of the foundation of designer toys as well as an in-depth understanding of his current works which will be making their public debut in a few days.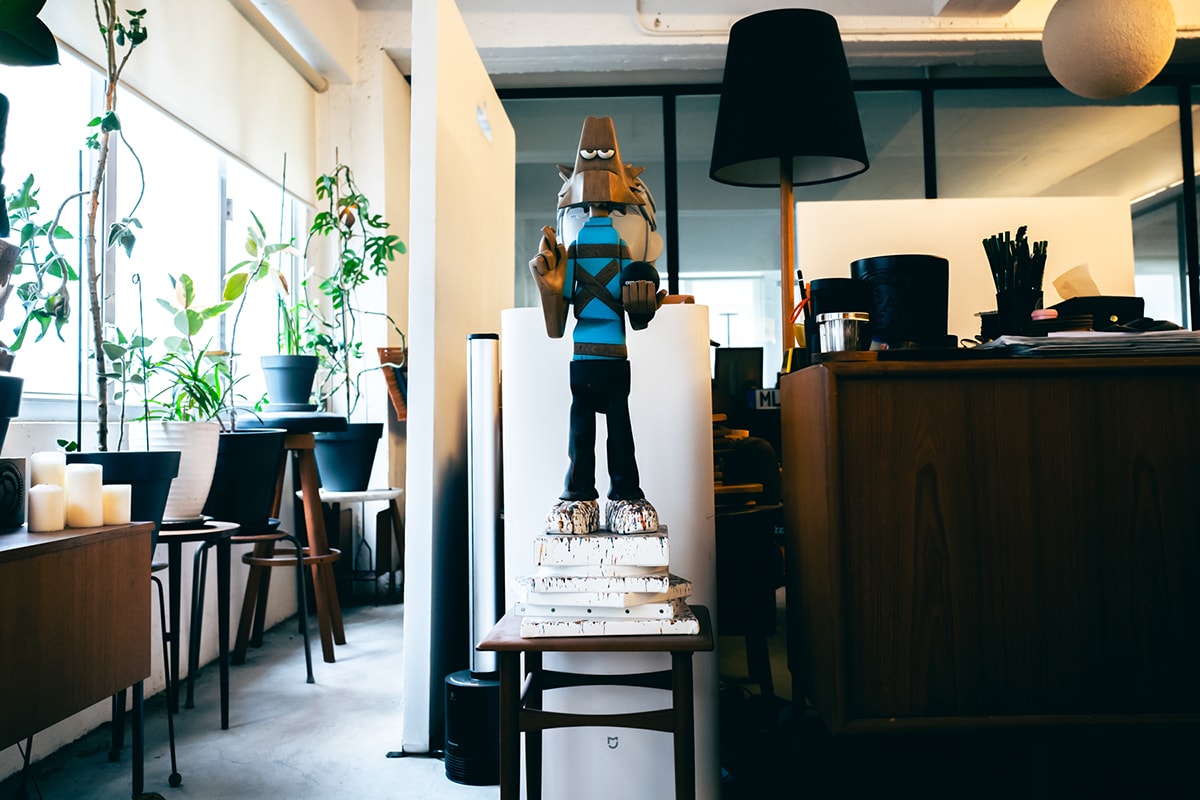 What have you been up to lately and what's been keeping you going?
Michael Lau: I am working on an exhibition at WOAW Gallery entitled, "MAXX HEADROOM." It will be on exhibit starting September 29. Other than that, I've been painting a lot more after joining Art Basel — preparing larger pieces for future exhibitions with some smaller pieces.
How long do you usually take for a painting?
It varies a lot as it all depends on the theme. For me, all creations start with an idea and I spend most of the time on the idea. The systematic process of painting is not that complicated when constructed in a clear layout.
Growing up, what initially sparked your interest in art?
I would say toys were my inspiration as a kid. When you are into something, you will easily be inspired by it. Drawing just comes to me naturally like I was born with it. I didn't get inspiration from my family but they gave me a lot of freedom growing up to unleash my potential.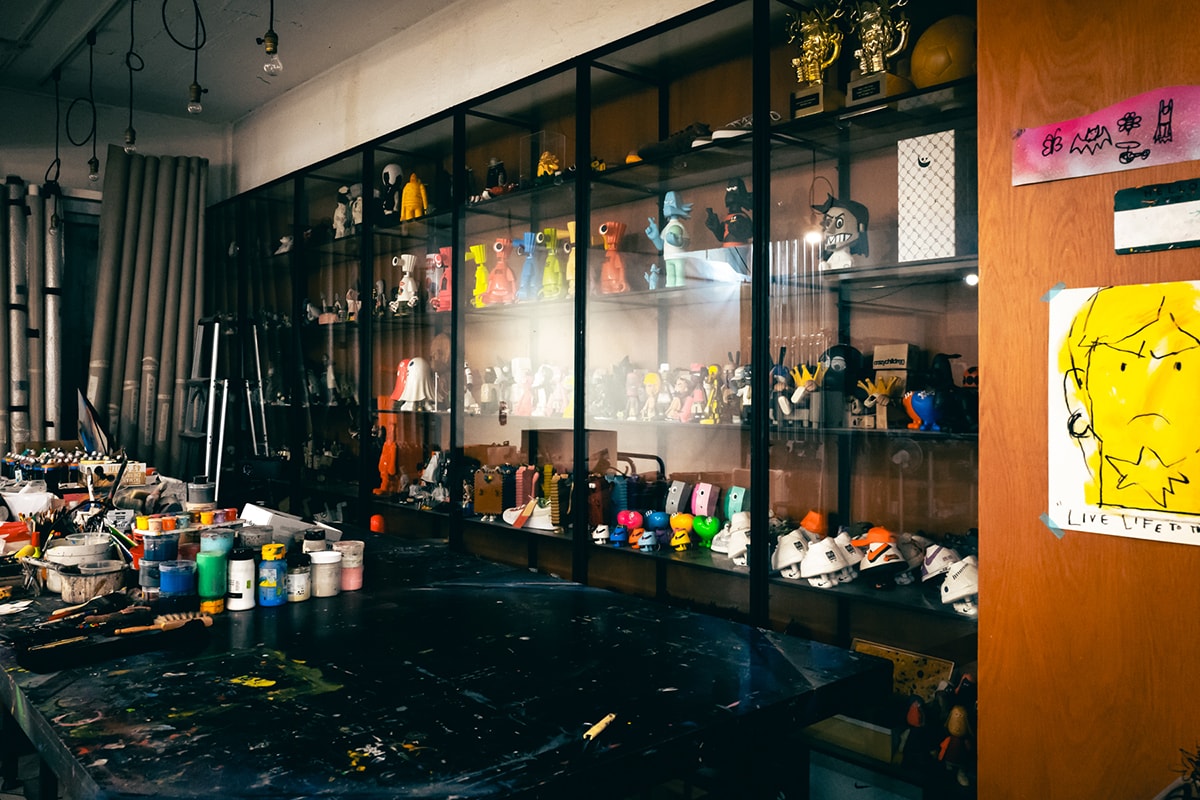 What kickstarted your practice of vinyl toys?
Probably because it's a boy thing. I kickstarted with Gundam, building figures and explored in art classes — handcrafts, clay, soap sculptures and papercutting. My family couldn't afford toys back then so I've bought and collected more as an adult. Then I moved on to destroying and combining those collectibles to create figurines.
What or who were your main influences?
I think I was naturally born with art. As a local in Hong Kong, I didn't get to study overseas and didn't really have a mentor to be my influence. We don't have much support here so I had to learn and explore by myself.
So you don't necessarily take inspiration from artworks by other artists?
I do look at their work but I wouldn't make them my goals. I prefer extracting different bits of elements from different artists, which is similar in Hong Kong where we "steal" cultures in the East and West and make them our own. By "stealing," I will mix and combine different things into my work. Creation always starts from adopting fragments from other works as technically there are no original creations. We have to assimilate those parts and develop them into our own.
Can you walk us through your art process? How do you get yourself going and where does the process usually begin?
I start with the title (theme) and what kind of story and message to deliver. After that, I develop the layout and make sketches while finessing them with justifications. My workflow follows: think, draw, research, organize and present.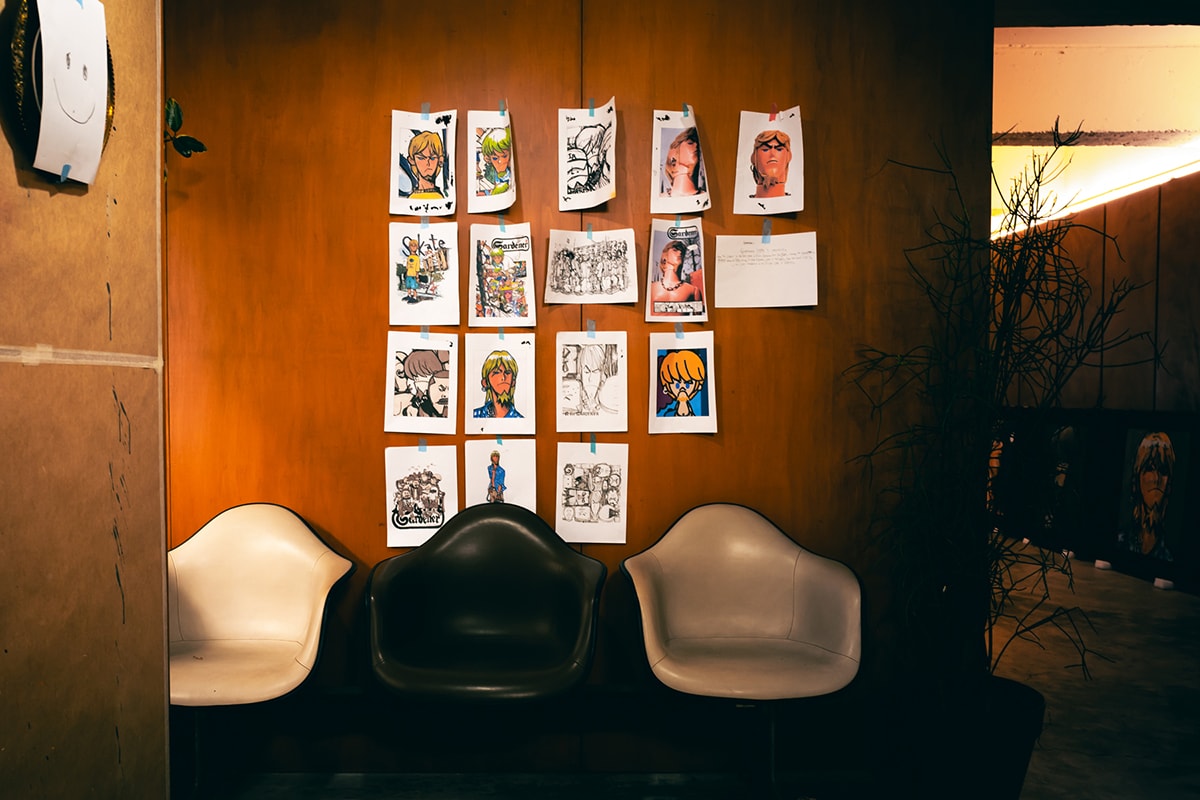 Do you have a certain approach to color theory and color selection?
Everything. In the past few years, I have been trying to rebuild myself, to do something that I don't like. By using new colors and methods of painting, I hope to create something new.
In your previous HYPEBEAST short documentary, you mentioned the Gardener figure is a combination of Barbie Ken and G.I. Joe. Why did you choose to base it on these characters?
Back in the 1990s and 2000s, there were not many 12-inch absolute figures in the market – just Barbie Ken and G.I. Joe. We just created something from limited resources in toy shops without 3D printing and laser cutting technology back then. Everything is created by following the flow.
Is there a particular reason or meaning behind your figures having an unfazed, skeptical or mug expression?
Just being cool with no facial expressions. The cool vibe arose from street culture to show the characters of the young generation. Those figures look fierce with good hearts and I found the stark contrast cute. In Hong Kong, many people have labels on street culture but it's just music, sports and graffiti.
Why do you choose to work with wood for most of your pieces?
The warmness of wood. I like creating artwork alone so I can't bear too many cool tones. Also, it wouldn't get dirty easily.
What has been your favorite collaborative project to date? Is there anything in the pipeline after this exhibition that we can look forward to?
I don't have a favorite collaboration in mind. As I have been focusing more on the traditional art aspect of my work, I've been doing fewer product-related releases. I've been doing fewer releases from myself and that's why it seems like I've just been doing collaborations as of late but the total number of releases is way down from a decade ago. For future collaborations, all I can say is that there are a lot of projects lined up.
We noticed the nostalgic trend is back lately with OG street artists getting a second or even triple wind in the limelight. What do you think about this as you too are from that era?
As time progresses, the generation which used to be young has more control. The people who grew up in that era are now promoted to management roles in the company and they want to bring back things they enjoyed as a youngster. It is all nostalgia.
You've had this studio for a while now. Aside from the different works coming and going and different materials for work, have you ever felt the need to move? Or is this space still everything you've ever needed.
It is too draining to move with all the stuff. Of course, I want to move into a larger studio with a higher ceiling but it is just not worth it to spend that kind of money without urgent needs and added expenses.
Do you follow a certain work process order in your studio? Say you move from one area to another to work on certain aspects or is it free for all?
There is a layout area which is this center table to absorb most energy for creation then I go inside the office to do designs using computers. Outside is the place for painting and the washroom is another great place for thinking.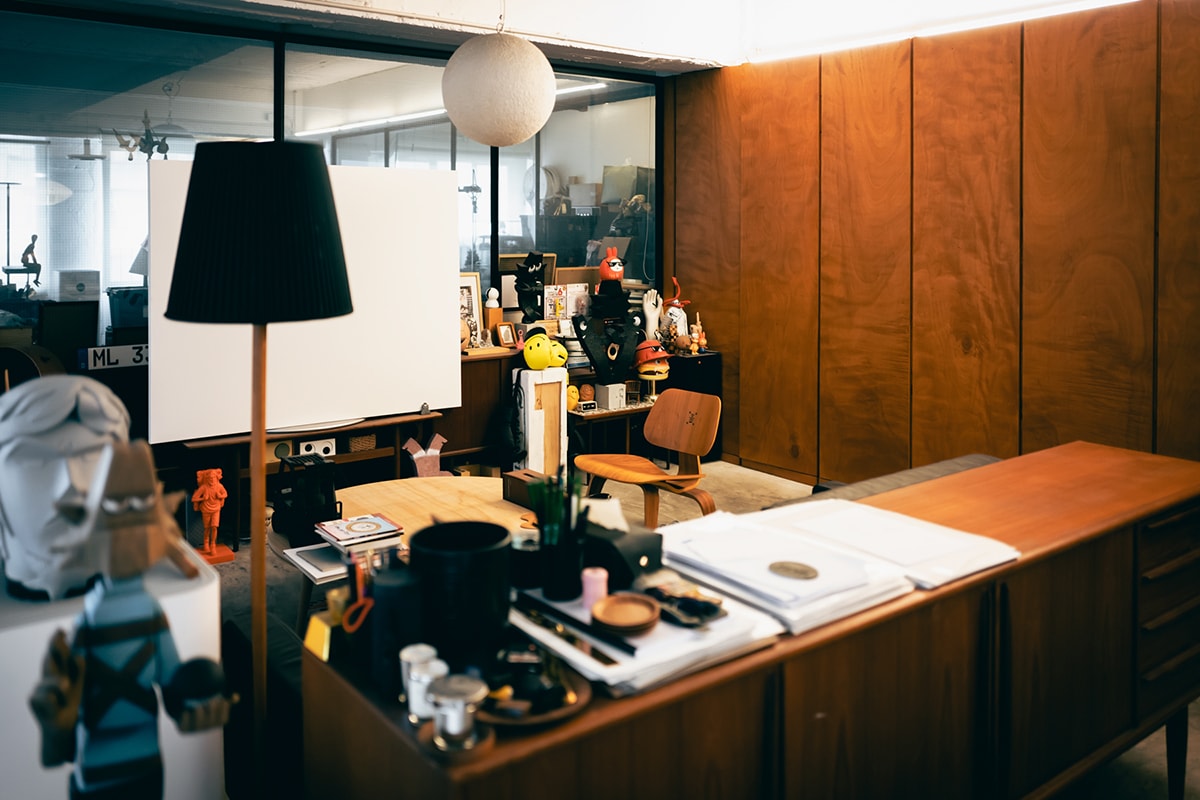 Do you find more joy in working with massive works of art or smaller pieces? Does the size of the base play a role in how you present your works?
You cannot go back after doing larger pieces. They are hard to make but indeed bring more impact to people. Once you are okay with larger paintings, they can bring fun, freedom and the sense of a point of no return that is not comparable to smaller paintings. You feel like you're one of the greats like Picasso finishing a huge commission. That being said, I also paint some smaller pieces. It is difficult to display large artwork at home as spacing can be an issue and I hope some young collectors can easily afford smaller pieces from me as the previous ones are quite pricey.
Why is Salvator Michael almost always holding a ball? Does this symbolize anything?
Salvator Michael emulated the pose of Da Vinci's Salvator Mundi. When I was collaborating with Christie's, I reimagined myself as Salvator Mundi holding a capsule toy instead of a crystal ball to symbolize luck while the finger crossing blesses collectors with luck and opportunity. Also, I am a Salvator in creating a toy world.
In your earlier Gardener series, you based a few off of your friends. Do you still draw inspiration from particular people around you?
I have been doing less artwork based on my friends. It was convenient back then as I met my friends every day like family and I would take inspiration from them. I guess that's where creation starts: you create something based on your community with different faces like Doraemon. As you get older, you have fewer friends as they have their own families and different views. I have moved on to creating toys inspired by influencers and other artists. In one of the exhibitions in LA, I even made one based on Obama. For different exhibitions, I create different characters depending on the locations.
Do you ever go through creative blocks? If so, how do you break out of it?
I don't see them as blocks, just that you have yet to find the way out. Keep thinking as you go and ideas always come before the deadline. Don't be worried about meaningless panic. Keep a positive attitude and ideas will come.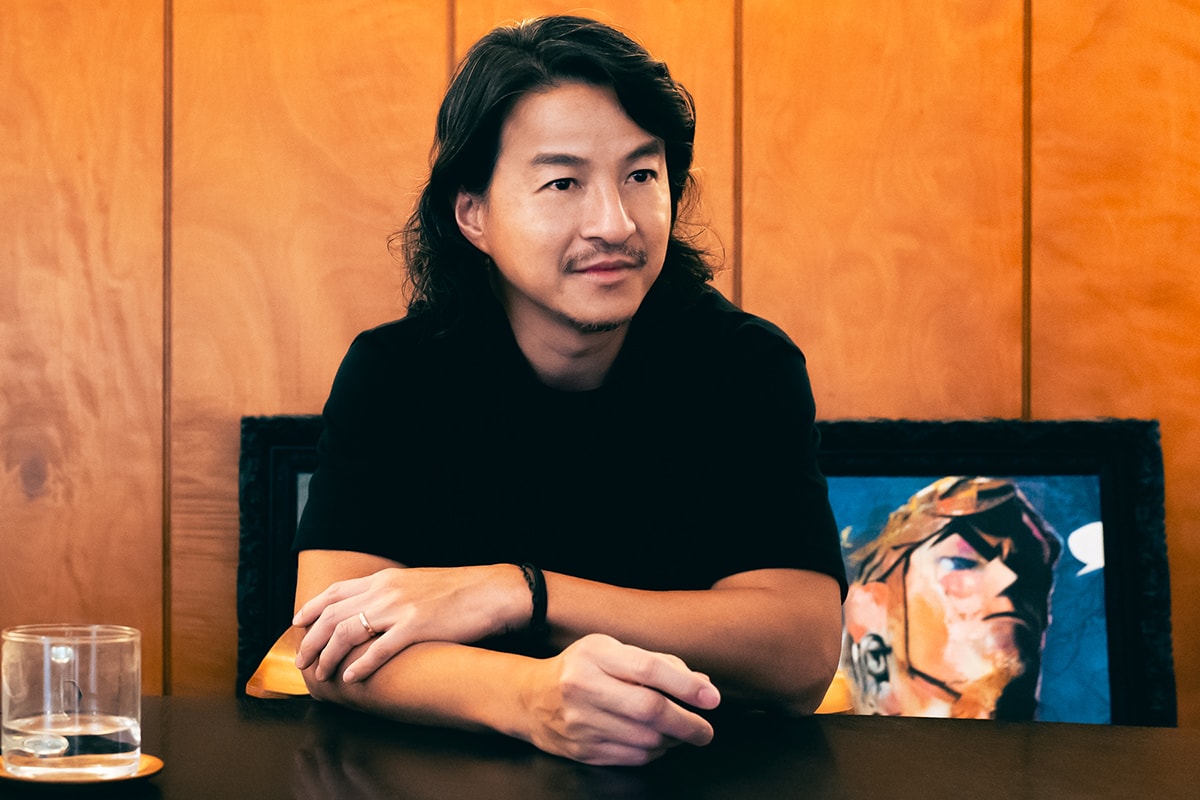 Could you elaborate on your latest exhibition "MAXX HEADROOM?"
"MAXX HEADROOM" centers around the journey of Maxx, a character from the original "Gardener" series. In this exhibition, you will see some new paintings based on Maxx's images captured in different periods, sketches, comic series, the collaborative album cover with LMF, a local hip-hop group, the first "Gardener" logo and sketches for the exhibitions. These elements are important in street culture. You can also see headshot figurines in 1999, from a collaboration with Terry Richardson in 2010 and the exhibition in Times Square about emblems of heritage and rebirth — the characters are transformed back into toddlers for the general public. The latest exhibition will focus on the artwork from the first 10 years of the original "Gardener" series.
The paintings presented seem different compared to your previous exhibits, was there a reason for this?
As I grew up, I want to switch it up with new methods as I am not comfortable with repeating the same thing over and over. That's why I created "Crazychildren" and "Mr. Shoe" even though "Gardener" was a major success. There are benefits and downsides of trying something new as people don't really know what your most iconic series is with a lot of characters but it's something I truly enjoy. I have been narrowing down the series to leave the audience with a stronger impression.
What made you want to do just paintings?
I still did figures for this exhibition. The name "MAXX HEADROOM" comes from Maxx's head so they are all head sculptures — some are larger with a few medium-sized ones to fit the gallery's limitations. There will be a 12-inch original figure from 1999 as well.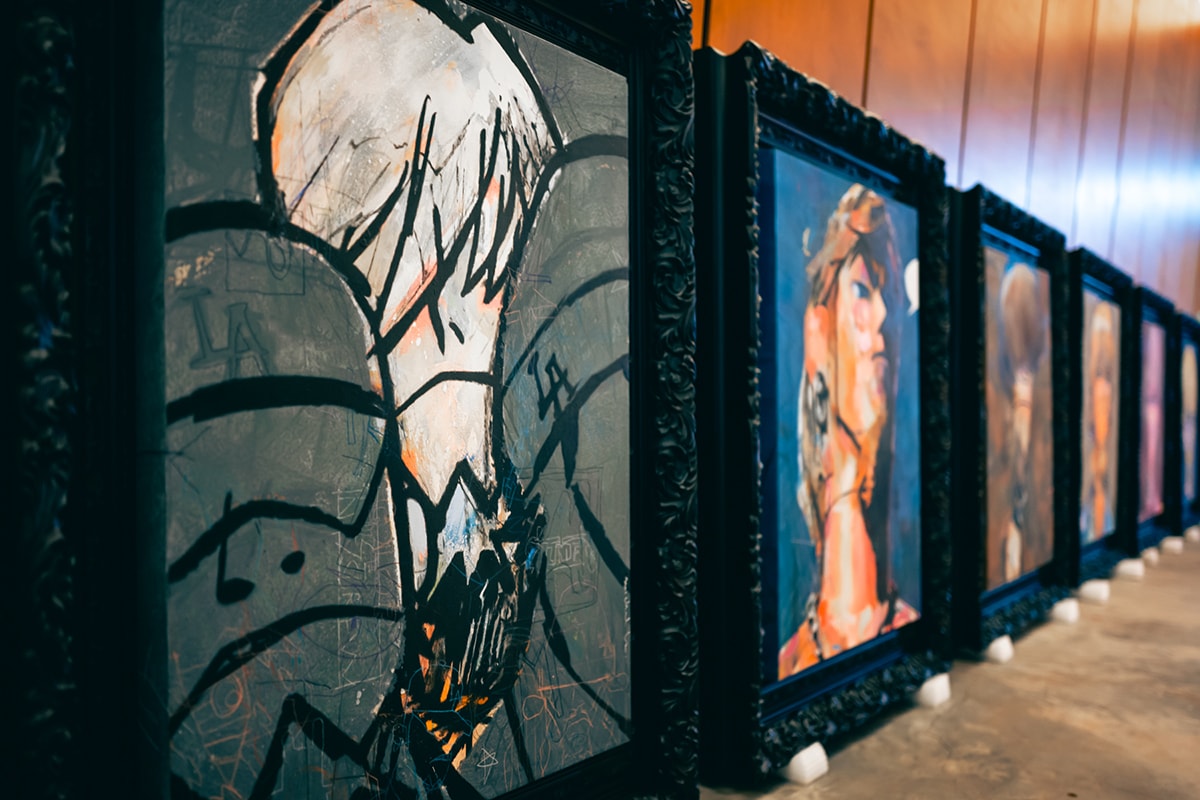 You've been mostly releasing a lot of collaborative and commercial work these past years, is there a reason for the timing of this show?
We have pushed the date for the exhibition as I was quite packed with Art Basel and needed more time to prepare. I am quite emotional about this exhibition after joining Art Basel for the first time as I felt that I was being accepted in the art market. September 29 is the perfect timing for this show as it marks the 22nd year of the original Gardener exhibition at the Art Centre which took place on September 29, 1999. Also, skateboarding was introduced at the 2020 Summer Olympics so it's good timing to promote street culture.
As the toy medium is what many will know you for, how do you decide on the mix of paintings versus sculptural work?
I just follow the flow. As this exhibition is all about Maxx, there will be more figurines about him. The head is the most important part in distinguishing a character so most of the sculptures are heads.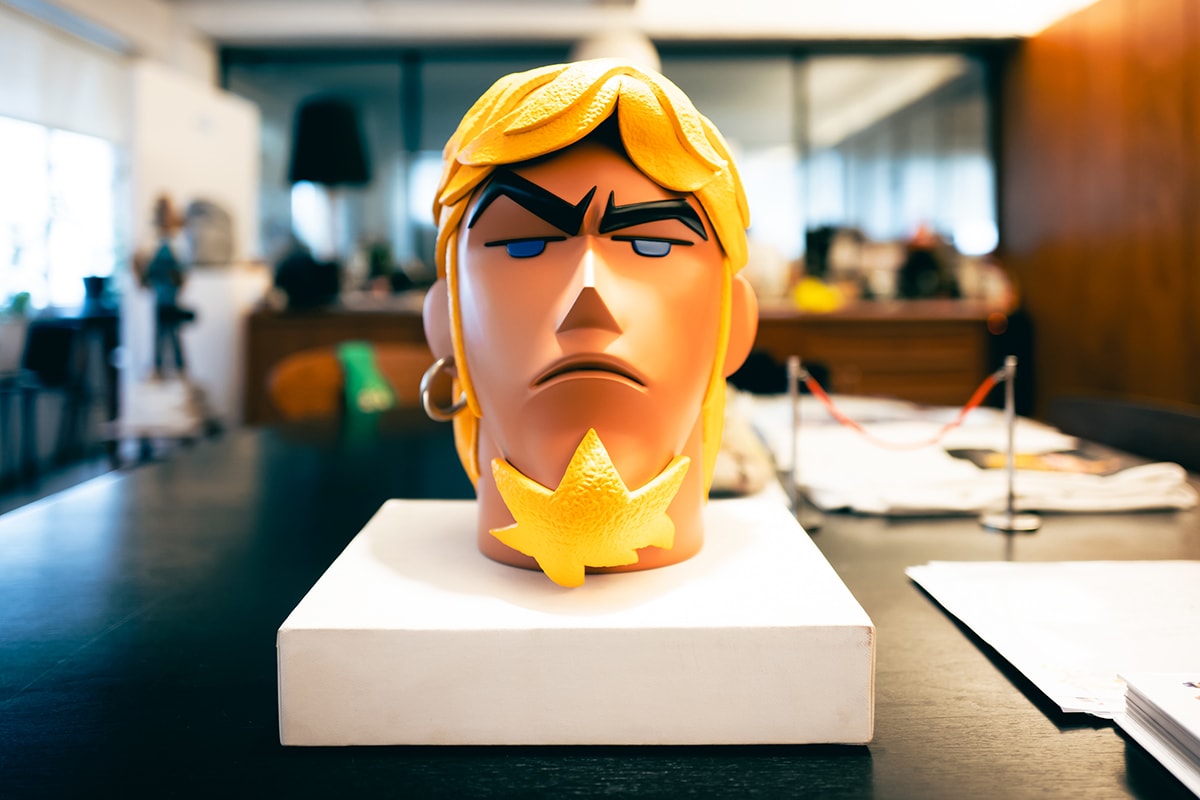 By this time, a lot of galleries in HK are familiar with your work. Why did you choose to work with WOAW this time? And how did that relationship come about?
I have known Kevin Poon for over 20 years and I value relationships more than anything. He has been running CLOT and JUICE with his team for quite some time now. In Hong Kong, we don't have a lot of good galleries per se – they are either too international that local artists aren't invited or they're too traditional. WOAW is a professional gallery to present artwork in a modern way, while under international operations.
As you age, do characters like Maxx change? Or are they sort of like time capsules for you?
Maxx does change from a young man looking fierce to a cool adult with an attitude. As I recreate the original Maxx in "MAXX HEADROOM," this exhibition can be seen as an archive of the character. In the exhibition with Carhartt WIP, I also captured Maxx as a 33-year-old painter with a mustache while another Maxx as an old man was also displayed in the form of painting.
WOAW Gallery "MAXX HEADROOM"
9 Queen's Road, Central
Hong Kong
Sep 29 – Oct 23
In other art news, one of Napoleon's iconic bicorne hats just sold for $1.4m USD.