Steph Curry Just Bought a Bored Ape Yacht Club NFT for $180,000 USD Worth of ETH
Bored Ape #7990 sold back in May for 0.68 ETH.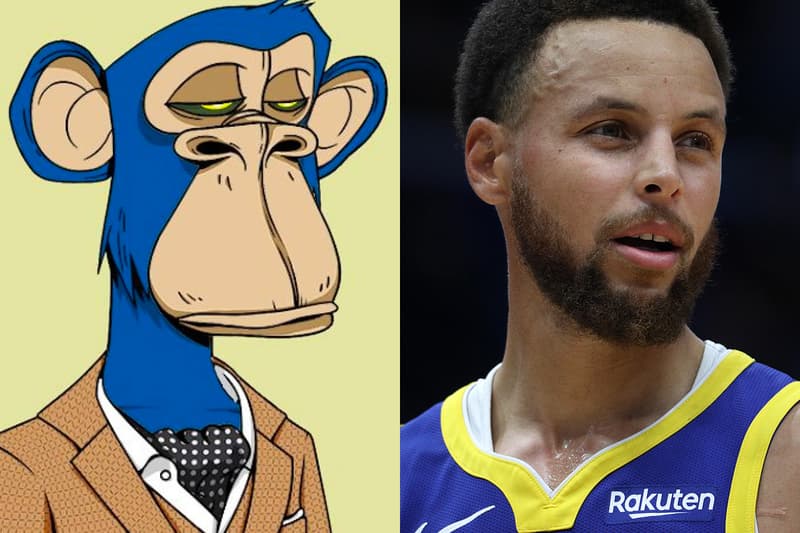 Stephen Curry has just recently shelled out 55 ETH (~$180,000 USD) for a Bored Ape Yacht Club NFT.
The Bored Ape Yacht Club is quickly gaining traction as a batch of 10,000 Mutant Apes NFTs sold out in an hour on Saturday — raising a total of $96 million USD. In terms of appreciation in the market, the first Bored Ape sold for 0.68 ETH back in May, where just recently, Bored Ape #3749 saw numbers in the 1,500 ETH (~$4.8 million USD) range.
Curry's Bored Ape #7990 NFT sees a blue-fur ape wearing a brown tweed suit with green zombie eyes. Viewed 3,200 times, there is currently a bid for Curry's (username SC30) Bored Ape at 39.61 ETH (~$125,700) significantly lower than what he bought it for.
Steph Curry bought this ape 30 minutes ago for 55 ETH (~$180k).

His address: https://t.co/m9jCeEWu3G pic.twitter.com/LTWN4qnchU

— Larry Cermak (@lawmaster) August 28, 2021
Apes – THANK YOU. What an insane night. We feel incredibly blessed to be a part of this community. And to all the new Mutants in the club: WELCOME.

Tomorrow its back to building. ?

— Bored Ape Yacht Club (@BoredApeYC) August 29, 2021
In other tech news, Tim Cook received a $750 million USD bonus on his 10th anniversary as Apple CEO.