Fans React to JAY-Z, Travis Scott and Lil Baby Collabs on Kanye West's 'DONDA'
Fans take to Twitter to tell what they really think about the highly-anticipated album.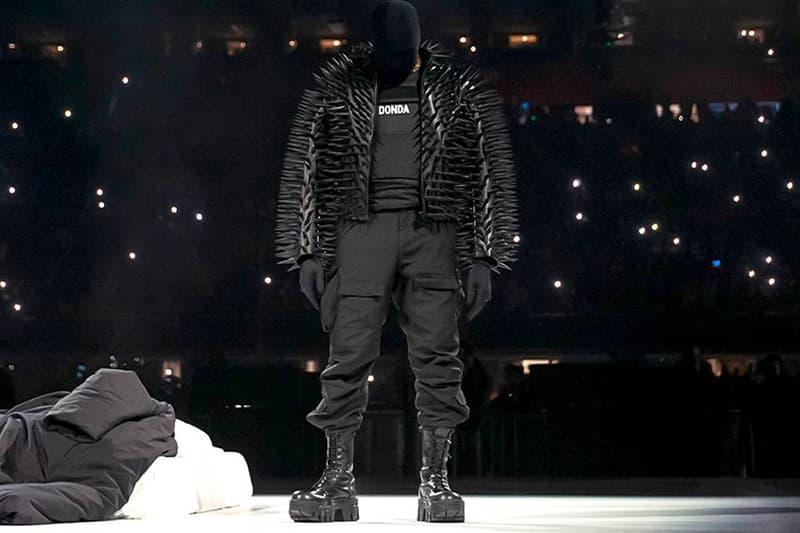 Kanye West's much-anticipated album, DONDA officially dropped over the weekend.
After multiple weeks of teasing fans with multiple listening parties and different collaborators, Ye has appeared to have solidified his official tracklist for the album. At the Chicago listening party, many fans were taken aback by the removal of JAY-Z's verse in his second track, "Jail." However, it appears that JAY is back on the album and fans are overjoyed
His tenth studio album has recently garnered a lot of attention after many delays. Fans around the world have reacted to the long-awaited arrival, as well as its lengthy 1 hour 48-minute running time. Twitter has exploded with commentary regarding the many high-profile collabs Ye has featured, including ones from Travis Scott, The Weeknd, Lil Baby, Ariana Grande and more. Fans also reacted to the artist finally dropping the album.
Check out some of these reactions below.
omg Kanye kept Jay-Z on Donda thank you LAWD.

— kay tha kidd (@meekayelah) August 29, 2021
Thank god for Jay-Z on Jail

— Snow (@snowgtaprrr) August 29, 2021
Kanye actually dropped Donda wow, very Kanye of him to drop it on a Sunday

— Blaze (@FaZeBlaze) August 29, 2021
So Jay-Z IS still featured on #DONDA! Phewwwwww.

I dig it, @kanyewest

— Steven Bowman (@StevenABowman) August 29, 2021
Hearing Jay Z x Kanye West rapping together again #DONDA pic.twitter.com/QWdVmvXxma

— D (@thex690) August 29, 2021
Kanye left Kid Cudi, Jay Z, and The Lox on the album???I'm so happy LETSSSGOOOO #Donda

— Dino (@SaSeShmino) August 29, 2021
"The devil my opp." – Travis Scott on an entirely Christian rap-themed Kanye album. #DONDA #KanyeWest #YeezySZN #travisscott #PraiseGod

— Sxophia メ? ?? ⁶? (@sxophiastargirl) August 29, 2021
Hurricane – Kanye West (Ft. The Weekend & Lil Baby)#DONDA pic.twitter.com/EDeIxof0Ll

— David (@DavidAguilerax) August 29, 2021
#DONDA
Kanye & JayZ
Kanye & Lil Baby
Kanye & Ariana Grande ????

— Samitria♥ (@_PrettyWings13) August 29, 2021
Shoutout to Lil Baby,Pop Smoke, Playboi Carti, Fivio Foreign, Lil Durk, and Young Thug on making it on Kanye West Donda album ??

— 1017eskimo_ht (@1017eskimohiram) August 29, 2021
me listening to donda cuz i still cant can't believe kanye dropped pic.twitter.com/tk9NGFPaaH

— ice (@lebnanyx) August 29, 2021
Y'all notice there isn't any swearing on donda

— flygod (@saintcuevas) August 29, 2021
In other music news, watch the visual teaser for Lisa's LALISA solo debut.