Noname Reveals She and J. Cole Spoke After He Dropped "Snow On Tha Bluff"
Adding that she considers the whole situation "petty."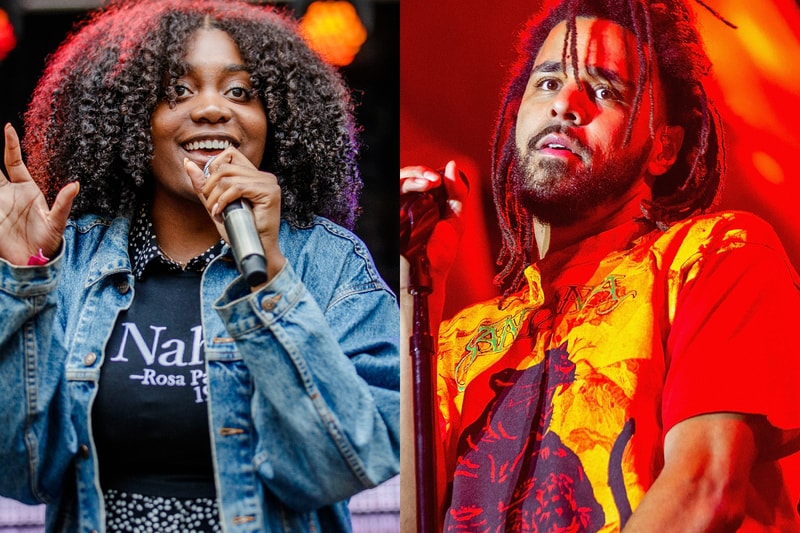 In a rare interview with Rolling Stone, Noname spoke on her interactions with J. Cole during their publicized "feud" in 2020.
The 29-year-old artist shared that while she never namedropped anyone in her tweet that read, "Poor Black folks all over the country are putting their bodies on the line in protest for our collective safety and y'all favorite top selling rappers not even willing to put a tweet up. N****s whole discographies be about Black plight and they no where to be found," it didn't come as a shock to her that Cole took offense to it. "I knew people were going to take it how they were going to take it. I knew that people were likely to think I was either talking about Kendrick [Lamar] or [J.] Cole," Noname explained.
She and Cole then dropped what many considered "diss tracks" aimed at each other; the North Carolina rapper released "Snow On Tha Bluff" and Noname hit back with "Song 33," the pair essentially answering each other's concerns. "The celebrity was bigger than the point I tried to make," she said. "The celebrity is always the biggest thing." Noname also considers the events "petty," mainly because she and Cole actually keep in contact. She reached out to him two days prior to the release of "Snow On Tha Bluff" to ask him to "sign this open letter to the industry that [said] we were going to refuse to perform at venues or spaces that hire police," adding, "He had mentioned the fact that he was making music again: He just made this song, he's really into it. I'm not thinking this n***a just wrote a song about me."
The two hopped on the phone again following "Snow On Tha Bluff," and Noname explained, "He was apologetic and like, 'The song wasn't really about you, it was more like, it's about a type of person on the internet,'" but she didn't believe it. That conversation supposedly "ended tensely."
Elsewhere in music, Lil Wayne shared that he has three albums on the way.