J. Cole Returns With Politically-Driven Single "Snow On Tha Bluff"
Another poignant offering from the Dreamville frontman.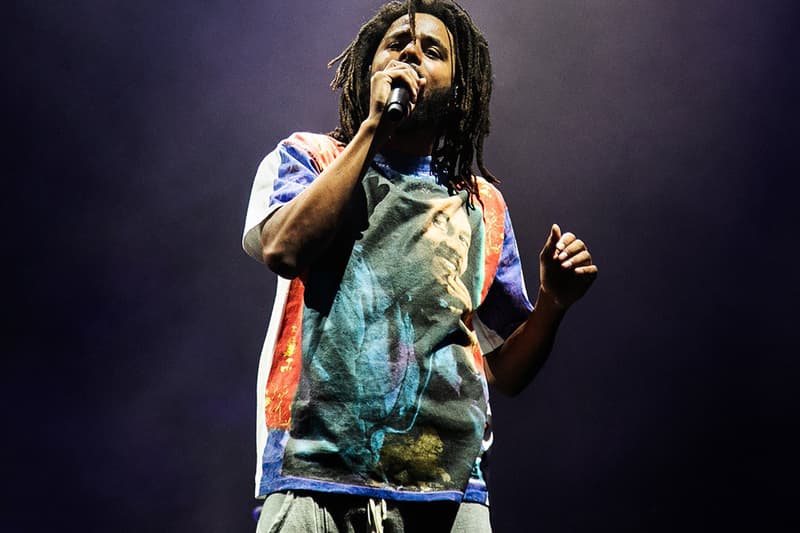 J. Cole has delivered his first single of 2020, "Snow On Tha Bluff." The track, produced by himself and Kelvin Wooten, sees the Dreamville frontman delivering a continuous verse that speaks on police brutality, wealth inequality, and systemic racism.
While Cole has yet to confirm the meaning of the song's title, many fans might recall 2011's reality-drama film of the same name, which follows lowly drug dealer Curtis Snow as he goes about his business in a dilapidated West Atlanta neighborhood. The visual account is a jarring depiction of thug life, touching base on the structures at play that prompt Snow into dealing drugs and protecting his territory, further showcasing his run-ins with the law, and much more.
Cole's track spotlights much of the same issues exhibited in the film and seeks to understand the divisiveness amongst the movement premised on solving these problems. He ultimately takes an introspective approach to the sweeping narrative the United States is facing, accepting the fact that even though he's a celebrity, he's just another human attempting to take care of himself and his family:
This change is inevitable but ain't none of us seen this before, therefore we just gotta learn everything as we go/I struggle with thoughts on the daily, feel like a slave that somehow done saved enough coins to buy his way up outta slavery/Thinkin' just maybe, in my pursuit to make life so much better for me and my babies, I done betrayed the very same people that look at me like I'm some kind of a hero/Because of the zeros that's next to the commas, but look here I promise I'm not who you think…
As evidenced by the song's cover art, J. Cole most likely wrote "Snow On Tha Bluff" on June 4, just days after he was spotted protesting against racial injustice and police brutality in his hometown of Fayetteville, North Carolina.
Listen to "Snow On Tha Bluff" below.
For more music news, Pharrell and Virginia's Governor have announced that the state will recognize Juneteenth as a paid state holiday.