Mountain Dew and Cheetos Bring in the Heat With New MTN DEW Flamin' Hot Beverage
Pushing the boundaries once again.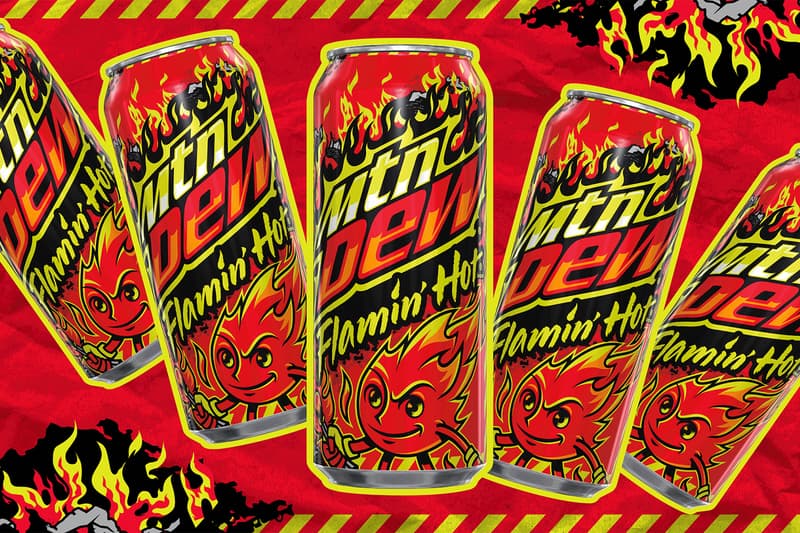 Mountain Dew is bringing the heat to your tastebuds with their new MTN DEW Flamin' Hot. The brand is once again pushing the boundaries, this time tapping fellow PepsiCo brand, Cheetos, to combine both iconic brands into one.
Mountain Dew is unlocking a cult-favorite taste of Flamin' Hot to create the first-ever beverage that combines the sweet, citrus-y taste of DEW with new spicy goodness. The brand is no stranger to experimenting with new flavors, including its recent birthday cake and an MTN DEW-infused hot sauce.
The brand is truly combining the best of both worlds, taking two classics and melding it into one. Complementing the new Flamin' Hot flavor, MTN DEW and Broken Promises have partnered to drop an exclusive apparel line available online at Broken Promises starting September 4 at 11 a.m. EST. Starting August 31, MTN DEW Flamin' Hot beverage will be available exclusively on the virtual shelves of Dew Store. For more information, stay tuned on MTN DEW's Instagram.
In other F&B news, Pizza Hut has relaunched its Detroit-style pizza.