Impossible Foods to Stock Shelves With Plant-Based Sausage Across America
Boasting 30 percent fewer calories, 47 percent less total fat and four times more iron.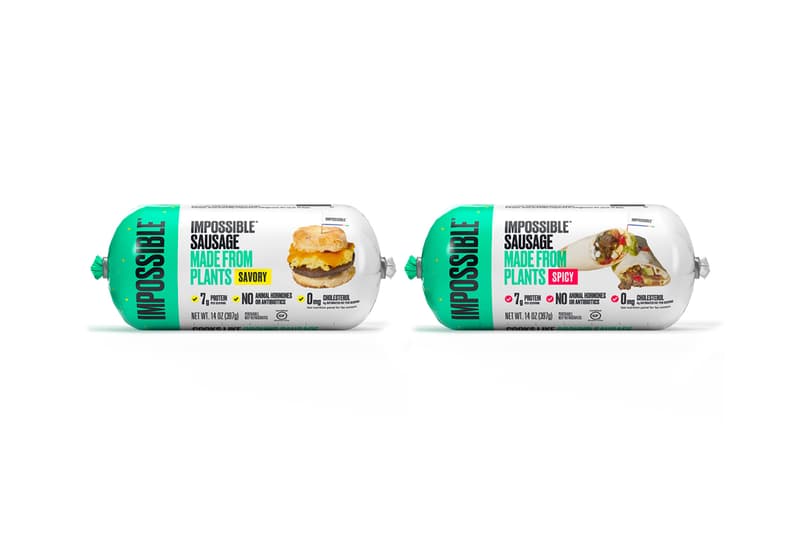 Impossible Foods is stocking shelves nationwide with its latest plant-based Impossible Sausage. The meatless sausage is one of the company's newest offerings that follow the release of its Chicken Nuggets and experimentation of faux milk.
Initially rolled out last June in restaurant and cafe chains such as Burger King and Starbucks, the meat sausage alternative will be carried in select groceries across the U.S. among the likes of Albertsons, Kroger, Wegmans, Safeway and Stop & Shop within the week.
Similar to the Impossible Burger, the sausage contains soy leghemoglobin which is genetically modified yeast that helps imitate the taste and aroma of actual meat. It has 30% fewer calories, 47% less total fat, 43% less saturated fat and four times more iron compared to sausages made out of ground pork. The production is also more environmentally friendly as it creates less greenhouse gas emissions with 79% less water and 41% less land usage.
In case you missed it, French's celebrates National Mustard Day with limited-edition Mustard Buns.