Cheez-It Celebrates New Online Store
Offering a Superfan 4-Pack of its Extra Toasty flavors.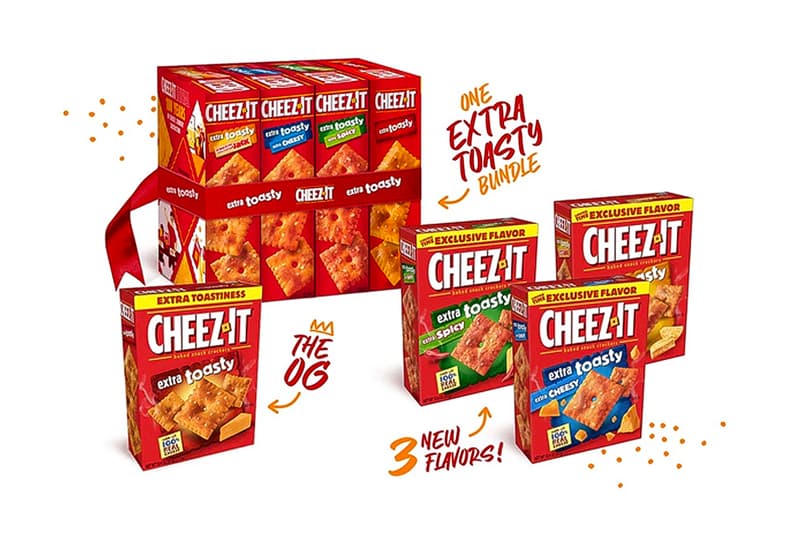 Cheez-It fans can now order their favorite cheese crackers online as the classic toasted snack brand launched its new website. Celebrating the monumental moment, Cheez-It is releasing a limited-edition pack of four different flavors.
The new online shop offers exclusive brand merchandise and products such as hoodies, custom crew socks, aprons, fanny packs, can koozies and more. To highlight the launch, Cheez-It Extra Toasty Superfan 4-Pack is up for grabs, which is composed of one classic and three brand-new flavors. Aside from the original Extra Toasty box, the new Extra Toasty Extra Cheesy is an upgraded version of the OG flavor but with more cheese, while the Extra Toasty Cheddar Jack is a blend of Monterey Jack and cheddar. To stir things up, an Extra Toasty Extra Spicy flavor is added into the mix which is the regular cheesy taste fused with a kick of spice from paprika.
The Cheez-It Extra Toasty Superfan 4-Pack is available for a limited time only over at Cheez-It's webstore.
In case you missed it, Doritos re-introduces Tangy Pickle Chips.