Doritos Re-Introduces Tangy Pickle Chips
It's a big dill.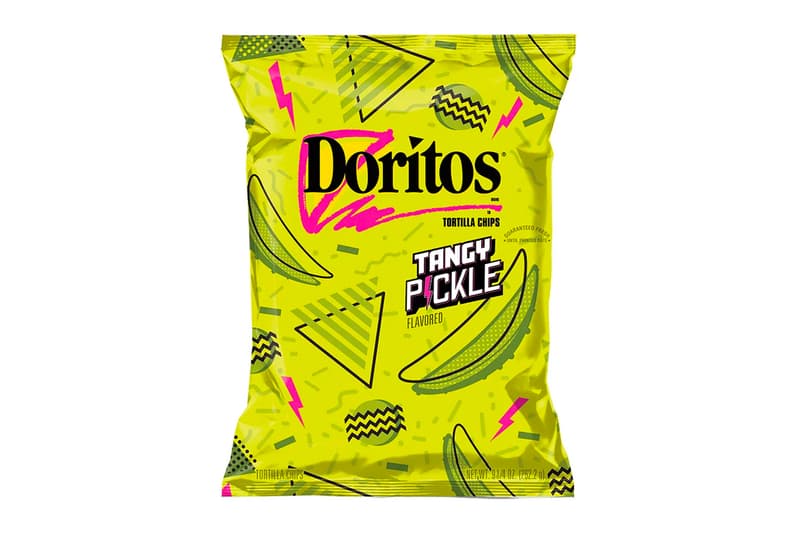 Doritos is now in throwback mode as they bring back the limited-edition release of its Tangy Pickle chips. The snack brand recently stocked the shelves at Sam's Club with the fellow limited-edition Twisted Lime chips and it's now looking like the chip company is planning to do a full series of re-releases.
Snack chip fans have been craving the pickle seasoned chips for a while now and Doritos has finally answered. The classic triangular corn chips are dusted in a dill pickle flavor with a boost of seasonings to give it that tangy sour taste which is perfect for those summertime barbecues.
Head over to the dedicated website to snag one of the 1,000 exclusive bags which will roll out starting August 9 before they hit the shelves at select retailers nationwide.
Elsewhere in food, Bagel Bites introduces Cheesy Garlic Bread-Flavored mini bagels.