Heatworks' Plumbing-Free Tetra Countertop Dishwasher Is Available for Pre-Order Now
Ideal for city dwellers or RV residents, the mini dishwasher can be pre-ordered now for $100 USD less than its regular MSRP.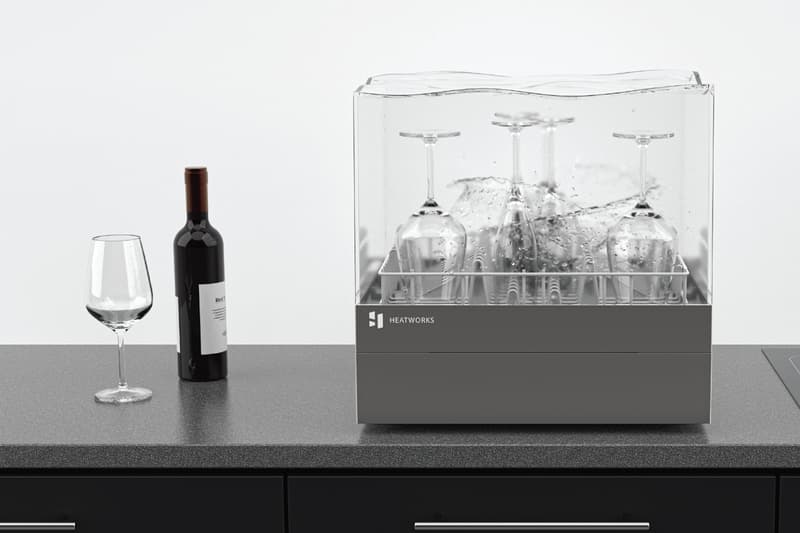 Heatworks' plumbing-free Tetra countertop dishwasher was a pint-sized revelation for city dwellers and RV residents alike when it debuted at CES 2018. Garnering acclaim for its compact size, clever, pipe-less construction and myriad of uses — you can also call upon the Tetra to wash your fruit, steam a lobster or even clean your hats — the compact yet mighty machine was highly anticipated, and now it's been made available for pre-order.
How the Tetra works is simple. After connecting it to an electrical outlet, filling its three-liter tank with water and loading up a recyclable cartridge with concentrated detergent, you can pack it with up to three place settings' worth of dishes. After the cycle is complete, you simply pour out the used water and refill it for another load. Though this may seem like an excessive use of water compared to hand-washing dishes, Heatworks claims that the machine in fact uses less water than you would washing and drying your dishes by hand.
From a technical standpoint, the Tetra uses a proprietary Ohmic Array Technology, essentially heating water the same way a microwave would. This means exciting water's natural minerals to heat it up rapidly and prevent the temperatures in its chamber from becoming too hot.
The Tetra is available for pre-order now via the Heatworks website. It would normally retail for $499 USD, but pre-order customers will receive a $100 USD discount, making their cost $399 USD. Detergent cartridges retail for $6 USD each and are good for 20 loads each. Pre-order customers can expect their purchase to begin shipping by May 18, 2022, or "No Dirty Dishes Day."
THE TETRA COUNTERTOP DISHWASHER PREORDER BEGINS NOW. Click to save $100 off the retail price. Limited quantities available. Reserve yours before they're gone. https://t.co/KbSoDMZbw3#kitchen #home #mom #wine #RV #tech #water #sustainability #dishwatching pic.twitter.com/xGfBZUoxo8

— HEATWORKS (@myheatworks) August 4, 2021
In other tech news, you can now sign up to test out Razer's new Zephyr "smart mask."