Grandmaster Flash Shares That New Dr. Dre Album "Will Change the Game"
The legendary DJ, however, did not specify if the project was 'Detox' or something else.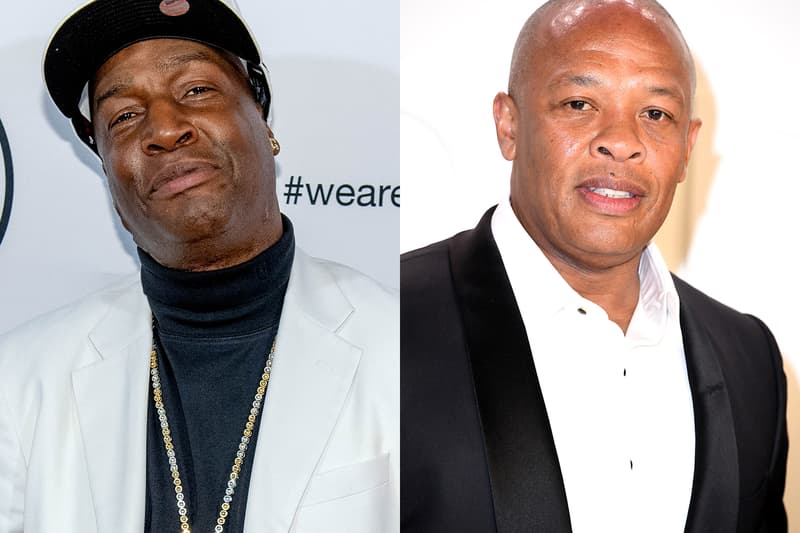 Grandmaster Flash has only words of praise for Dr. Dre's new album, claiming that it's "a project that will change the game."
The legendary DJ took to Instagram to share a photo of the two legends coming together, writing in the caption, "Here in LA doing the Disco Oasis with Nile Rogers tonite, I get a call from one of my heroes he invites me to the CRIB he takes me down to the STUDIO he played me a project that will change the game!! Totally incredible, we top off the day for 2hrs talkin about Music, Family Health and Life thanks for the Invite Dr Dre."
There has recently been a lot of talk about a studio album from Dre, with some claiming that he went back to working on Detox after suffering from a brain aneurysm earlier this year. In late 2020, the producer and rapper was spotted in the studio with Nas and Page Kennedy revealed that the album included an Eminem feature. The D.O.C. also recently posted a photo of him and his daughter with Erykah Badu, Dre and Eminem with the caption, "What in the Aftermathmatics is going on ova here?"
Take a look at Grandmaster Flash's Instagram post below and stay tuned for more news on Dr. Dre's album.
View this post on Instagram
Elsewhere in music, Kanye West may have teased a feature with The Weeknd on DONDA.