Alex Caruso Signs Four-Year $37 Million USD Deal With Chicago Bulls
Saying goodbye to the Los Angeles Lakers after four seasons.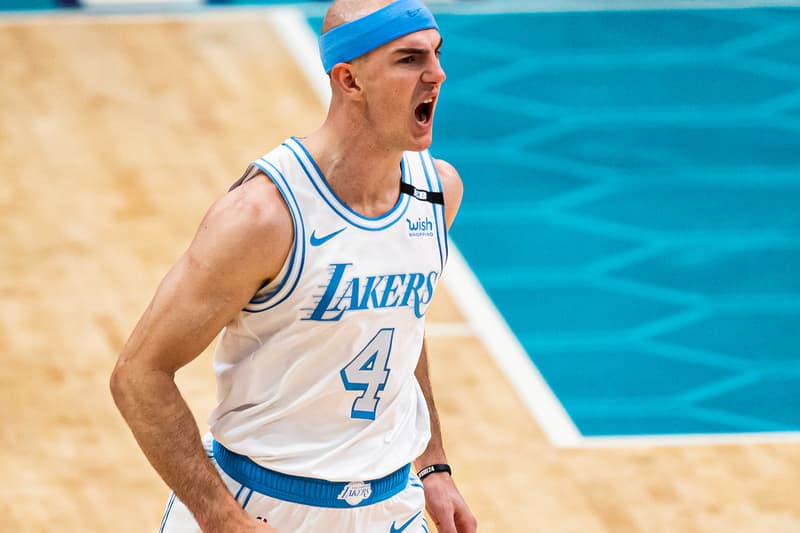 Alex Caruso is officially trading his gold and purple colors for black and red as he signs a four-year, $37 million USD contract with the Chicago Bulls.
The news was revealed by ESPN NBA Senior Insider Adrian Wojnarowski, who tweeted the announcement after receiving confirmation from Caruso's agent, Greg Lawrence. The former Los Angeles Lakers guard averaged a total of 6.4 points, 2.9 rebounds, 2.8 assists and 1.1 steals per game in the last season, but had to miss 14 games during the regular seasons due to both injuries and the league's health and safety protocols.
As of writing, the Bulls' current lineup includes Zach LaVine, Nikola Vučević, Lonzo Ball, Patrick Williams, Thad Young, Coby White, Caruso, Troy Brown Jr., Al-Farouq Aminu and possibly second-round picks Marko Simonović and Ayo Dosunmu.
Free agent guard Alex Caruso has agreed to a four-year, $37M deal with the Chicago Bulls, his agent Greg Lawrence of @Wasserman tells ESPN.

— Adrian Wojnarowski (@wojespn) August 3, 2021
CHICAGOOO.. LETS GET IT #BullsNation pic.twitter.com/psA9KXaSi5

— Alex Caruso (@ACFresh21) August 3, 2021
Elsewhere in sports, Simone Biles will be competing in the balance beam final at the 2021 Tokyo Olympics.