This Lexus LFA Nürburgring Package Just Sold for $1.6M USD
Is this the next modern-classic Japanese car to command big prices?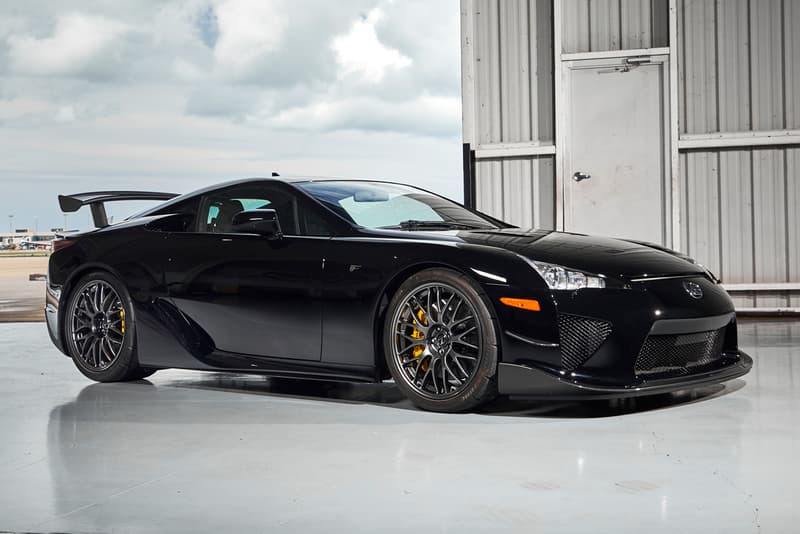 1 of 9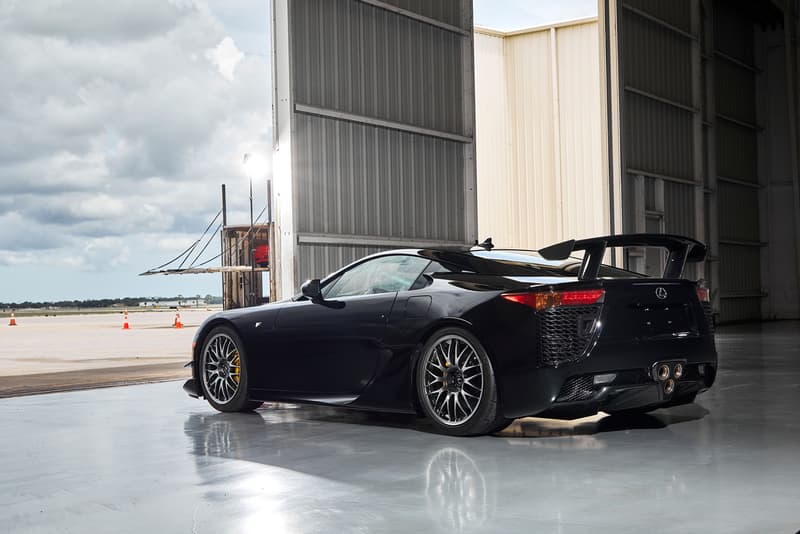 2 of 9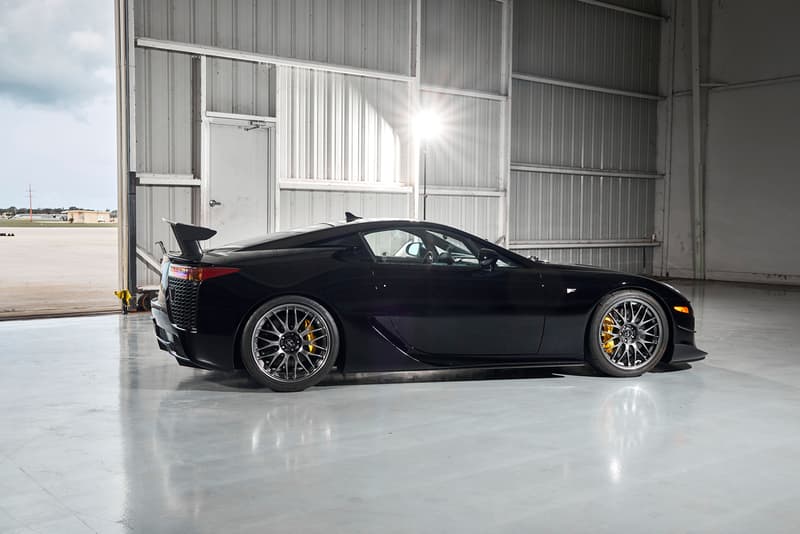 3 of 9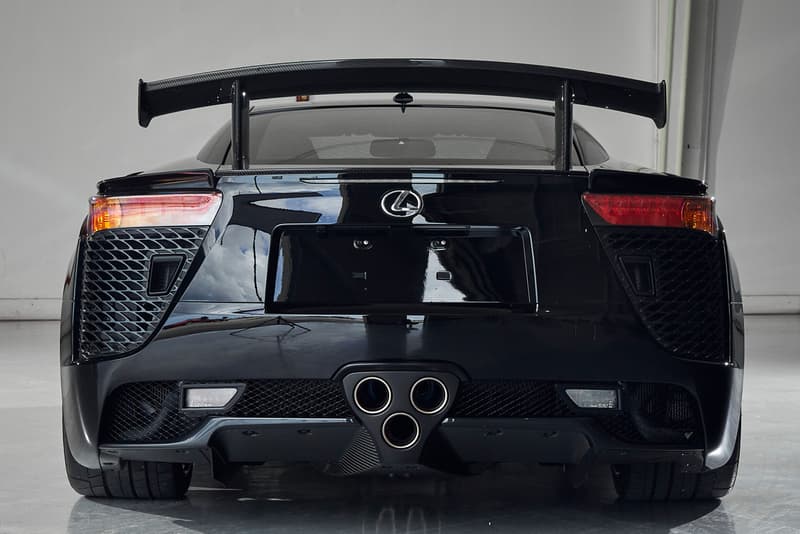 4 of 9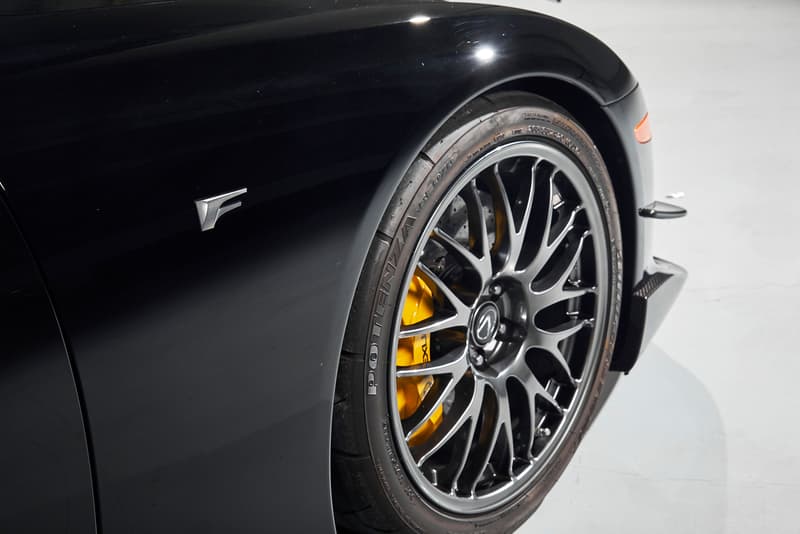 5 of 9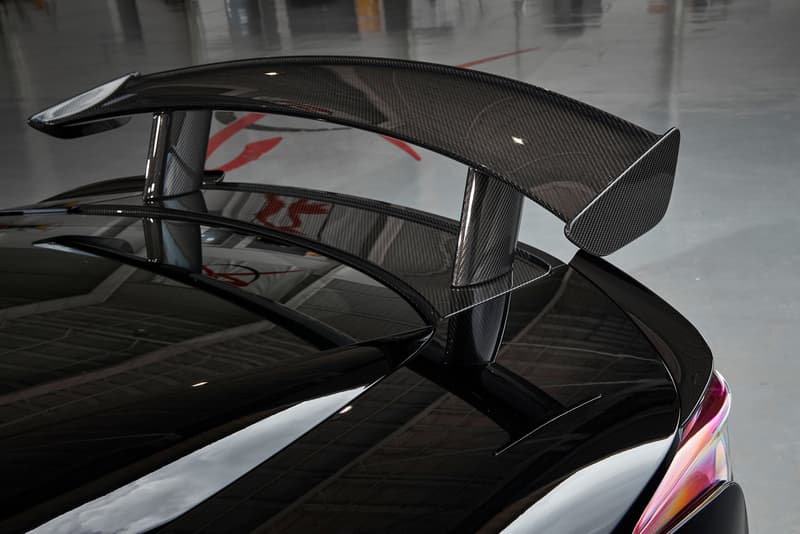 6 of 9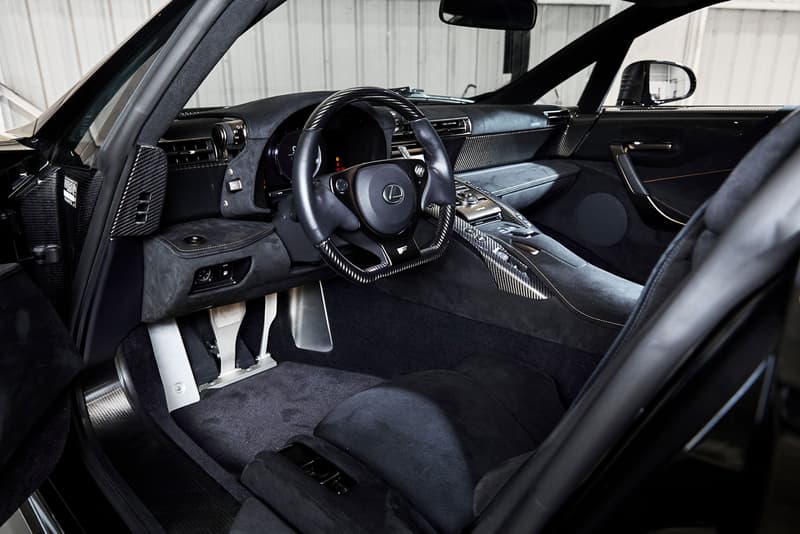 7 of 9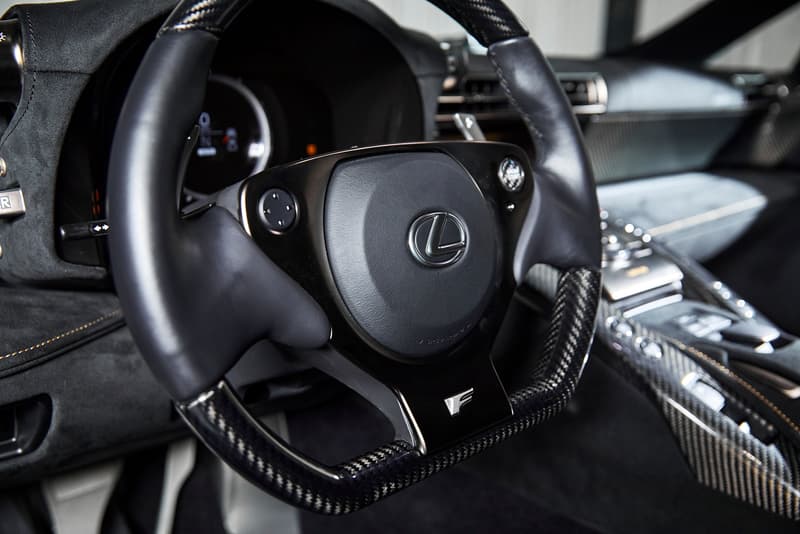 8 of 9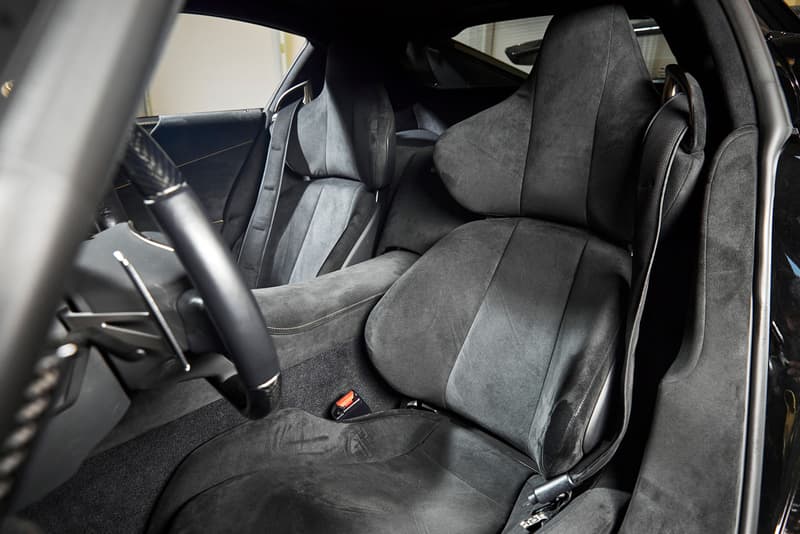 9 of 9
As the Lexus LFA approaches its tenth birthday, it seems that numerous examples are starting to appear on the second-hand resell market — such as this 2012 example that sold for $808,000 USD just last month — and now another, even rarer example has sold through RM Sotheby's for $1.6m USD. The one you see above is an LFA Nürburgring Package, meaning it's just one of 64 built (of which 25 were sold in the U.S.A.), making it a rare modern classic from the Japanese brand.
Finished in a very clean black-over-black colorway, the Nürburgring Package adds lightweight magnesium BBS rims and plenty of carbon fiber exterior components, from a revised front splitter to a huge rear wing and canards on the nose, which come together to improve downforce but subsequently reduce top speed (alas, this is no slump, hitting 0-60 MPH in 3.7 seconds before maxing out at 202 MPH).
An addition of 10 HP makes for a 4.8-liter V10 that produced 562 HP and goes all the way to the iconic 9,000 RPM redline, making for a sound that screams out of the trio of pipes at the rear. A six-speed auto-clutch manual transmission makes shifts quicker by 0.15 seconds, while a suspension tune lowers the car by 0.4 inches for a better center of gravity, and thus better handling.
This example is seen in near-as-makes-no-difference new condition with just under 930 miles on the clock, and as a result of its condition coupled with its rarity, it went on to fetch $1.6m USD at auction. We think we'll start to see more LFAs appearing for sale in the near future, but for now, check out the Nürburgring Package version above.
In case you missed it, check out the latest installment of DRIVERS.