Fidenza Art Blocks NFT Bought for $1,400 USD Sells for $3.3 Million USD
Generative Ethereum-based artwork.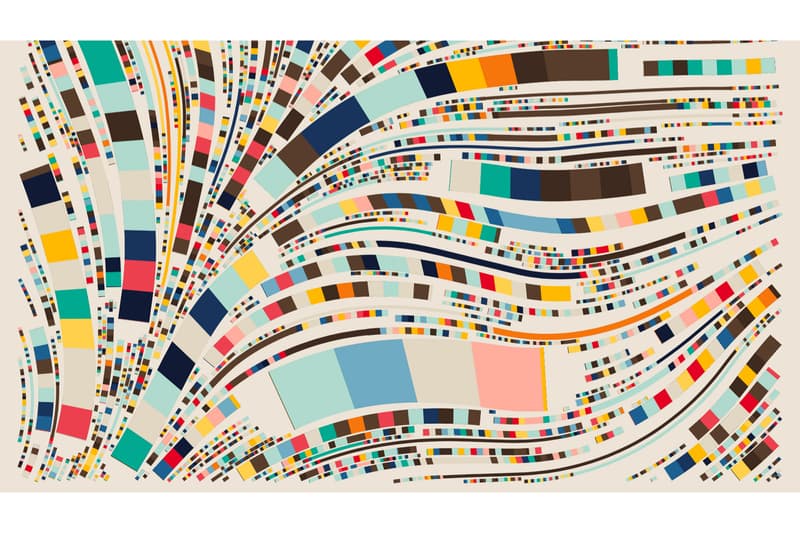 Artist Tyler Hobbs' Fidenza line consists of 999 unique Art Blocks depicting a pattern of colorful squares and rectangles which are generated via an algorithm. The series' Fidenza #313 recently sold for 1,000 ETH, which amounted to just over $3.3 million USD at the time of transaction. The artwork was sold to the previous buyer for just 0.58 ETH (around $1,400 USD) on June 11, marking a truly mindboggling return within the span of two months.
The Fidenza #313 sale is the fourth Fidenza piece to reach a seven-figure price tag and is part of a larger NFT boom which has seen heavy market activity driven by projects such as CryptoPunks, Axie Infinity, and EtherRocks. According to Dune Analytics, cryptogoods marketplace OpenSea has seen over $1.6 billion USD in trading volume so far in August.
Tyler Hobbs is one of many artists who are currently featured on the Art Blocks platform founded in November 2020 for Ethereum-based generative art drops. For context, when a user decides to purchase an original Art Block, a random seed is generated which determines specific attributes of the artwork such as design, color, and background within preset themes. As seeds are randomly generated, neither the artist nor the buyer knows what the final artwork will look like until it is purchased and generated. This extra air of mystique and randomness adds to the value of Art Blocks when something spectacular is minted.
In other crypto-related news, an NFT JPEG of a rock sold for $608,000 USD before price floor surpassed $1 million USD.