Rivian and Snow Peak Combine For the Ultimate Outdoor Kitchen
Your electric adventure awaits.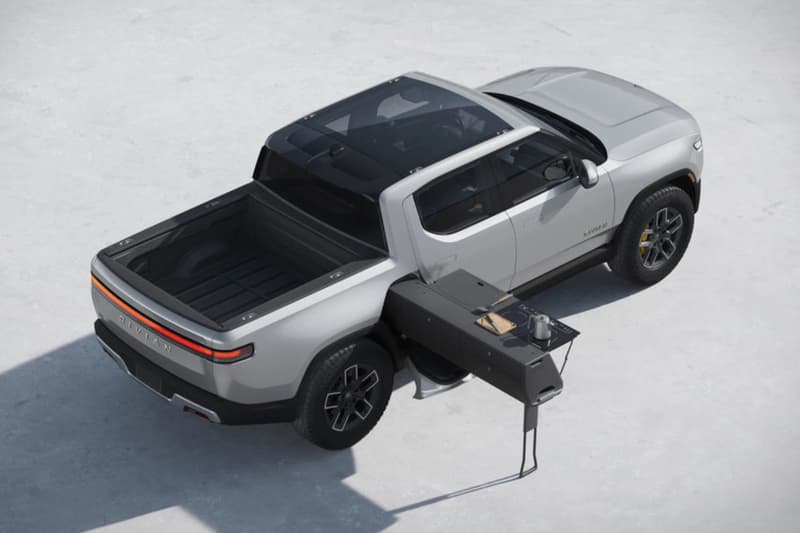 1 of 2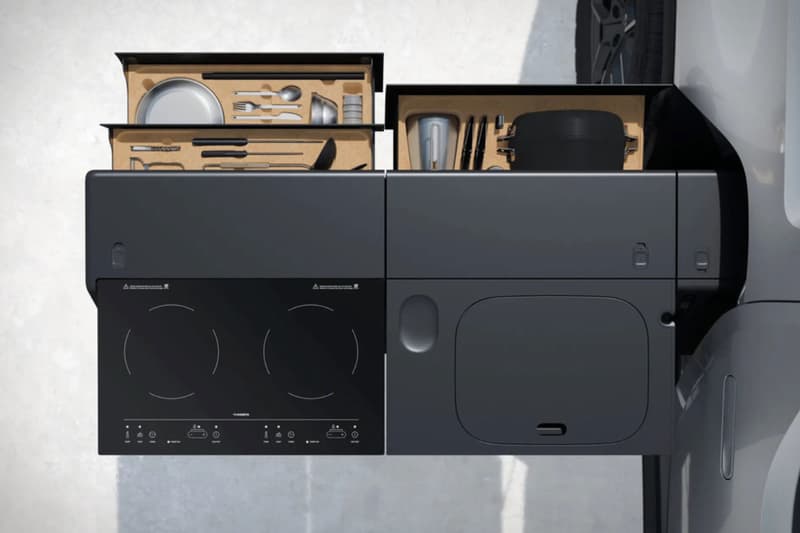 2 of 2
Rivian's R1T electric truck is the future of off-road exploration. Boasting two e-motors on each axle and more horsepower than a Ferrari F8, the eco-friendly SUV's most novel feature, the gear tunnel, is hidden well out of sight.
Designed by Rivian as part of their Adventure Gear offering, the Camp Kitchen is a stowaway contraption that utilizes the Gear Tunnel space, sliding out to create a unique outdoor cooking setup. Comprising a two-burner cooktop, four-gallon water tank, collapsible sink and 30-piece titanium Snow Peak cookware set, the three-piece design is both functional and easy on the eye and sits securely atop the Gear Tunnel Shuttle, a slide-out platform that holds up to 200lbs.
What's more, the Gear Tunnel Shuttle can be upgraded, as well as easily removed and stored elsewhere when the tunnel space is needed for additional storage or other applications too.
Find out more about Rivian's R1T and its collaboration with Snow Peak via the brand's online webstore.
In other news, here's a closer look at the PAL-V Liberty, the world's first official flying car.