A Closer Look at the PAL-V Liberty, the World's First Official Flying Car
HYPEBEAST speaks with PAL-V about what makes this flying car the real deal.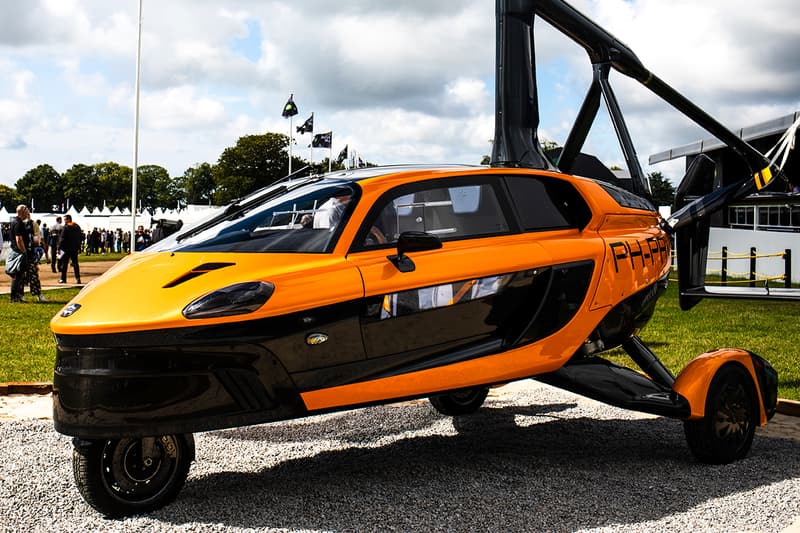 1 of 2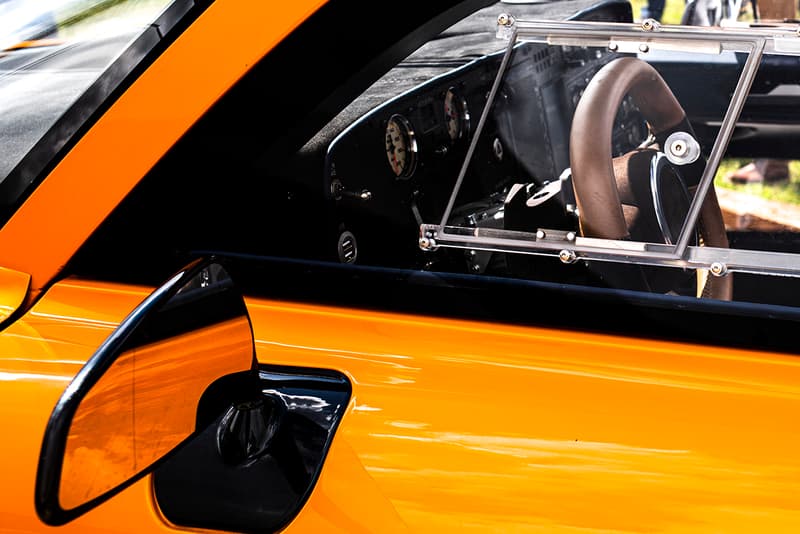 2 of 2
In the 1980s, pop culture and media had an idea of what the future would look like — and now we're here in 2021, it's not quite what we all thought it'd be. But hold that thought, because Netherlands-based company PAL-V (Personal Air Land Vehicle) has officially unveiled what's dubbed as the world's first flying car.
Named Liberty, PAL-V's design was first shown at Goodwood Festival of Speed 2021 on July 8 to thousands of car and automotive enthusiasts. While a heavy presence of electric cars and hypercars were on display, it was the outlandish concepts or machines such as Liberty that really stole the show.
By combining Dutch sensibilities with the beauty and eye of Italian design, PAL-V has created something that's of our wildest imaginations. This is a car that flies, or a plane that drives, and is the first to be officially called a "flying car" because it is not a concept and it does have accreditation from regulatory boards.
To understand more about the Liberty, HYPEBEAST spoke with Beau Janou Metz from the commercial team at PAL-V to learn everything there is to know about this incredible engineering achievement:
HYPEBEAST: Who are you and what is it?
Beau Janou Metz: PAL-V is the developer and producer of the world's first commercial flying car, so that means on the roads it's just like an average car going up to speeds of 100 MPH easily. If you go to your nearest airstrip, you can start your own conversion from car to flight mode in less than 10 minutes and get flying. You do need your own flying license — which we have a flight school for — but you can go wherever with a range of 300 miles or three hours of flying. You can get from the U.K. to Amsterdam or Paris, and when you touch down there, fill it up with normal petrol and drive onwards.
Why is this different to other 'flying cars?'
All of the other flying cars out there did not start certification. We're working together with the European Authorities to get a flying car certified for air use, and if you're certified, you can sell it. All the other ones are concepts that are good and have brilliant technology, but they don't have a certified product.
Is there any need for a flying car?
The need for flying cars and the interest around it in the last couple of years is that there are several breakthroughs. You have weight-saving capabilities, carbon fiber composite techniques being cheaper and more efficient, you can prototype with 3D printing, and there are new materials we can use to make a vehicle as light as possible and as efficient as possible. [Equally], congestion is still here — we were expecting congestion to end after the lockdown, but the first week the country opened up, congestion went all the way up. So the need for new mobility on the ground is improving — flying cars such as the PAL-V Liberty offer drive practicality, doing 300 miles easily. Then there are flying cars for cities, and they will come.
The PAL-V Liberty is capable of seating two people, has 100 HP and a top speed of 100 MPH, and is currently available in two iterations. For approximately $356,000 USD you can get the standard Sport Edition, while for around $593,000 USD PAL-V will sell you the Pioneer Edition, which comes fitted with every option ticked and is limited to just 390 units worldwide. Find out more on the PAL-V website.
In case you missed it, check out the rest of the tech at Goodwood Festival of Speed 2021.