Facebook Groups Can Now Designate Experts to Host Q&A Sessions
Furthering its efforts to combat misinformation.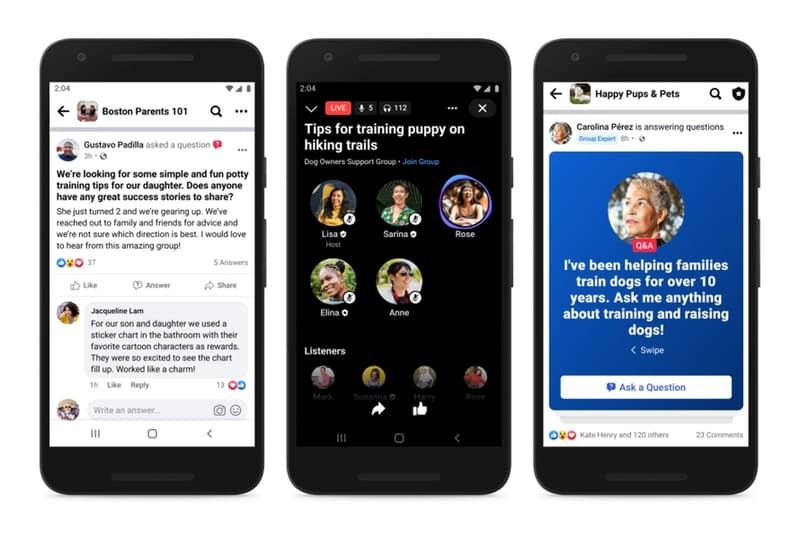 In an ongoing effort to combat misinformation on its platform, social media giant Facebook is now introducing a new feature for its group pages to designate subject experts within its communities.
Group experts will function in a similar way as admins and moderators, receiving a badge next to their names as verification for other users to see their posts and comments more easily. The feature is currently available for "select groups" and can be accessed across both desktop and mobile versions of Facebook. Those who become designated as experts can also host live Q&A sessions where group members can ask questions to someone knowledgeable in the subject area. Later in the summer, it'll also launch live audio rooms for users to dive into discussions with.
"There are more than 70 million admins and moderators running active Facebook groups around the world," says the social media platform. "Many of these groups are home to subject matter experts who love to share their knowledge, from fitness trainers to highly skilled crafters. Now, it's easier than ever to help experts stand out in groups and offer ways for them to engage with their communities."
To kickstart the new feature, Facebook will first open up the experts' designation to groups revolving around fitness and gaming, but will likely expand it to include groups based on other subjects further down the line.
Elsewhere in tech, Youtube has created its own shorts platform to compete against TikTok.