YouTube Rolls Out TikTok Competitor 'Shorts' Globally
Users can utilize YouTube's vast content library for audio.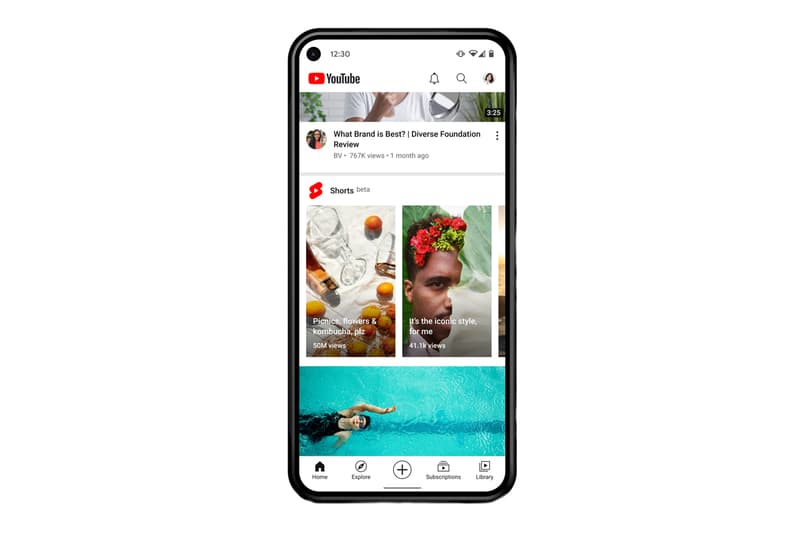 YouTube is rolling out its new short-form video service, YouTube Shorts, in 100 countries after trialing it in select markets over the past year.
Labeled as a TikTok competitor, YouTube Shorts first launched in India in September before launching a Beta version in the U.S. in March. Users can record 15-second videos using a multi-segment camera to string several clips together. There is also an option to record a video with music and audio from YouTube's massive content library, in addition to speed controls and a countdown timer for hands-free recording.
The company said in March that its YouTube Shorts player had surpassed 6.5 billion daily views globally. In its expansion, the company added new features, like the ability to add text to specific points in the video and sampling audio from other Shorts.
YouTube has recently added a row on its homepage especially for Shorts, allowing users to easily swipe between clips. A Shorts tab has also been added to the mobile app.
"Shorts is a new way to watch and create on YouTube, so we're taking a fresh look at what it means to monetize Shorts and reward creators for their content," the company said of its commitment to supporting content creators. "We are deeply committed to supporting the next generation of mobile creators with Shorts, and are actively working on what monetization options will look like in the future."
In other news, YouTube will finally support picture-in-picture mode on iPhone and iPad.