Rick Owens's SS22 Collection Embraces Hedonism
Marked by eco-friendly textiles.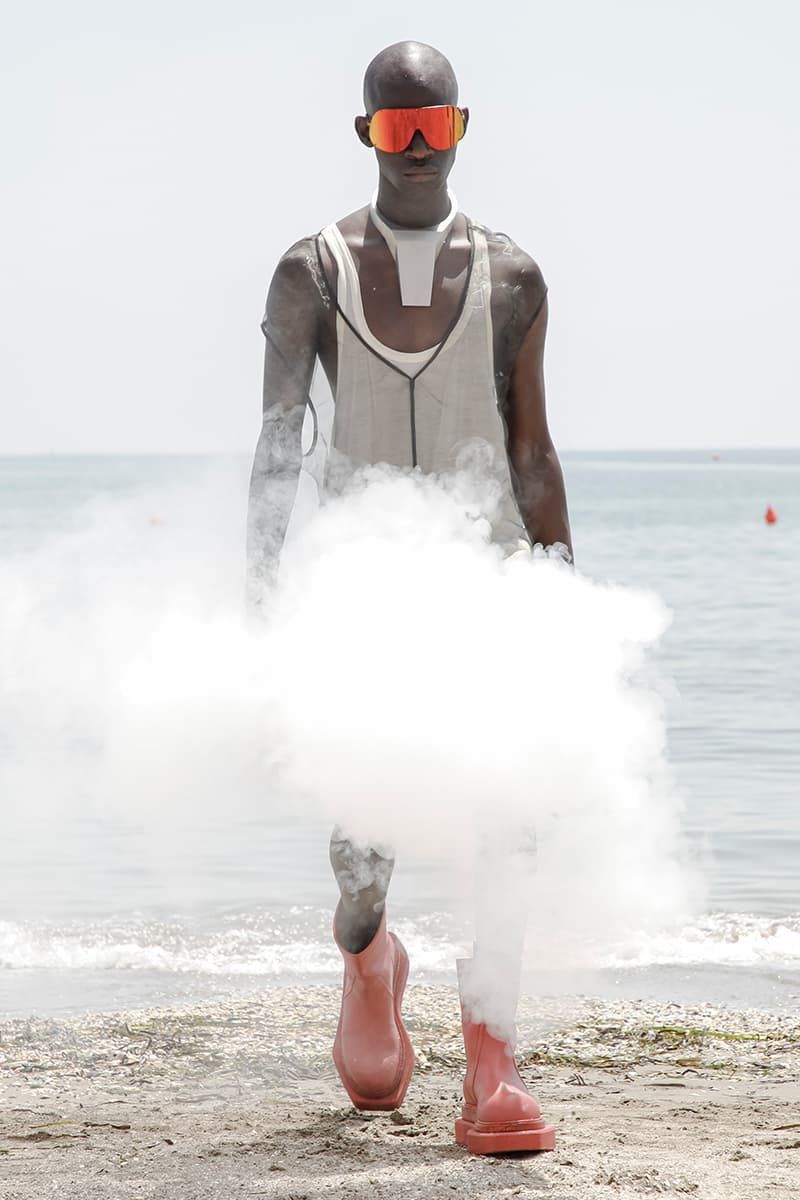 1 of 43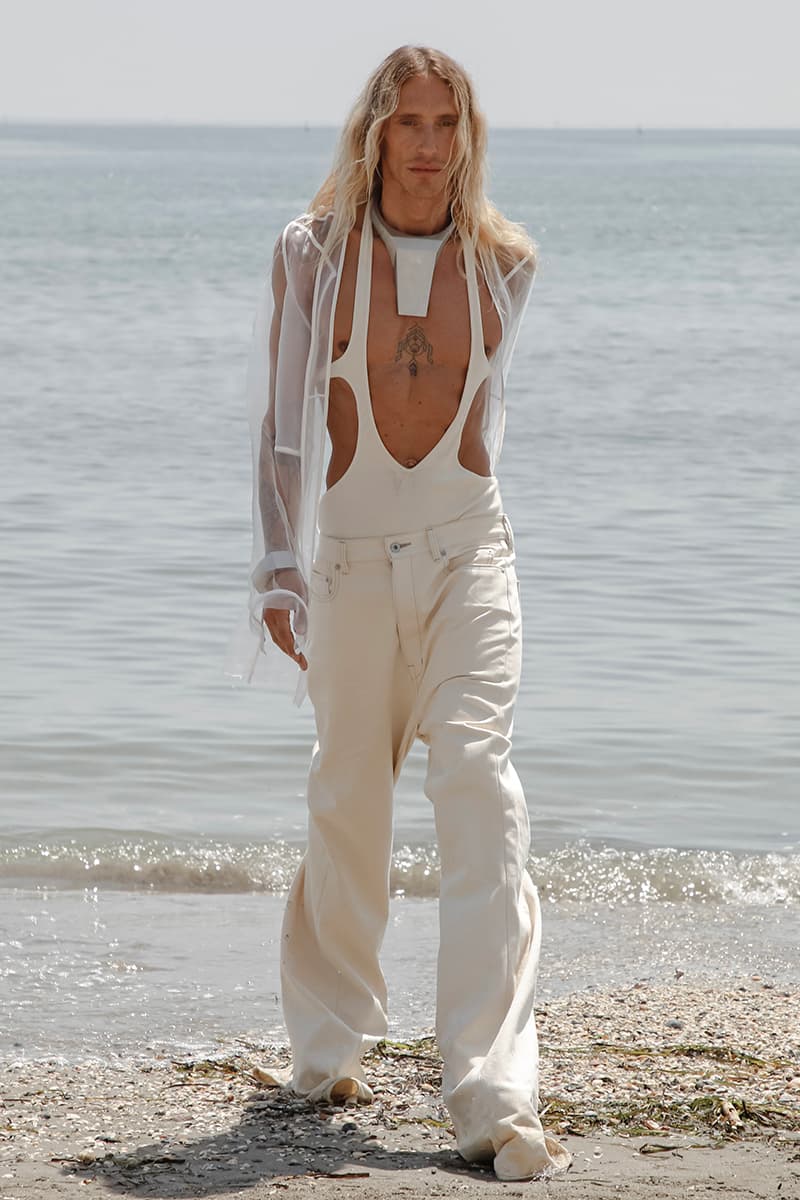 2 of 43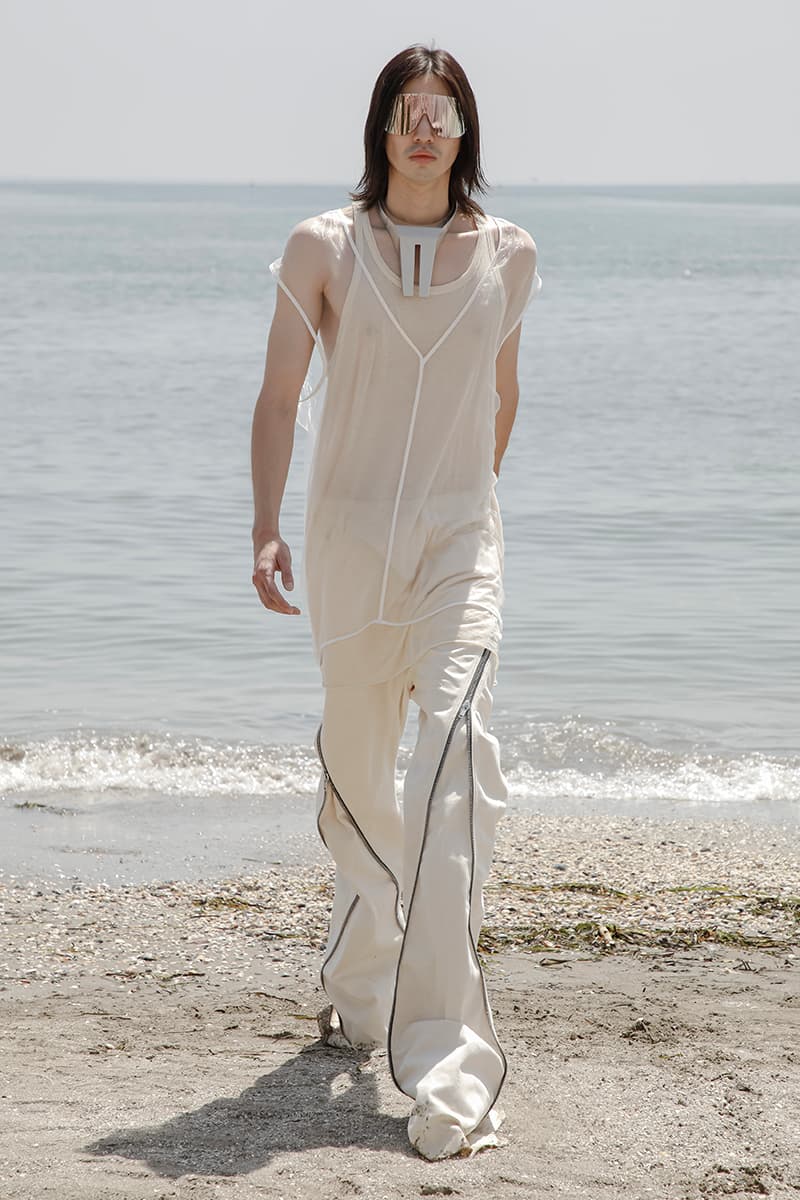 3 of 43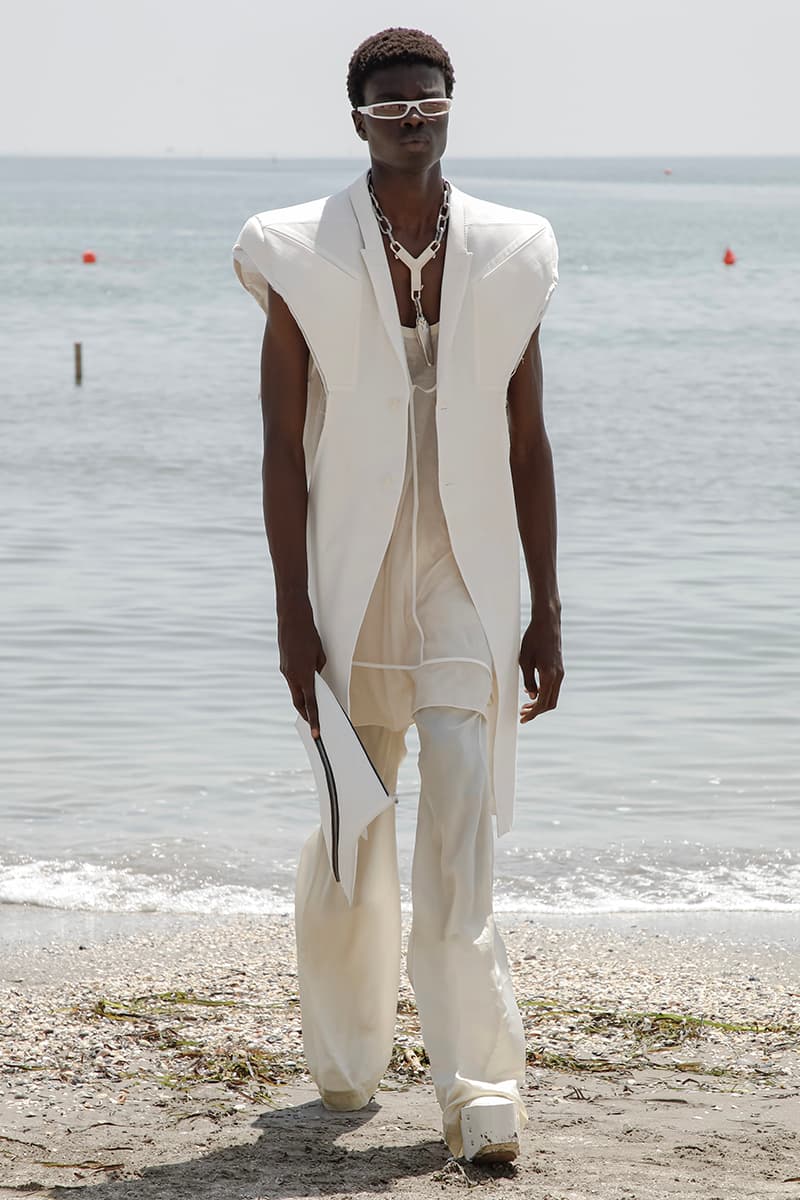 4 of 43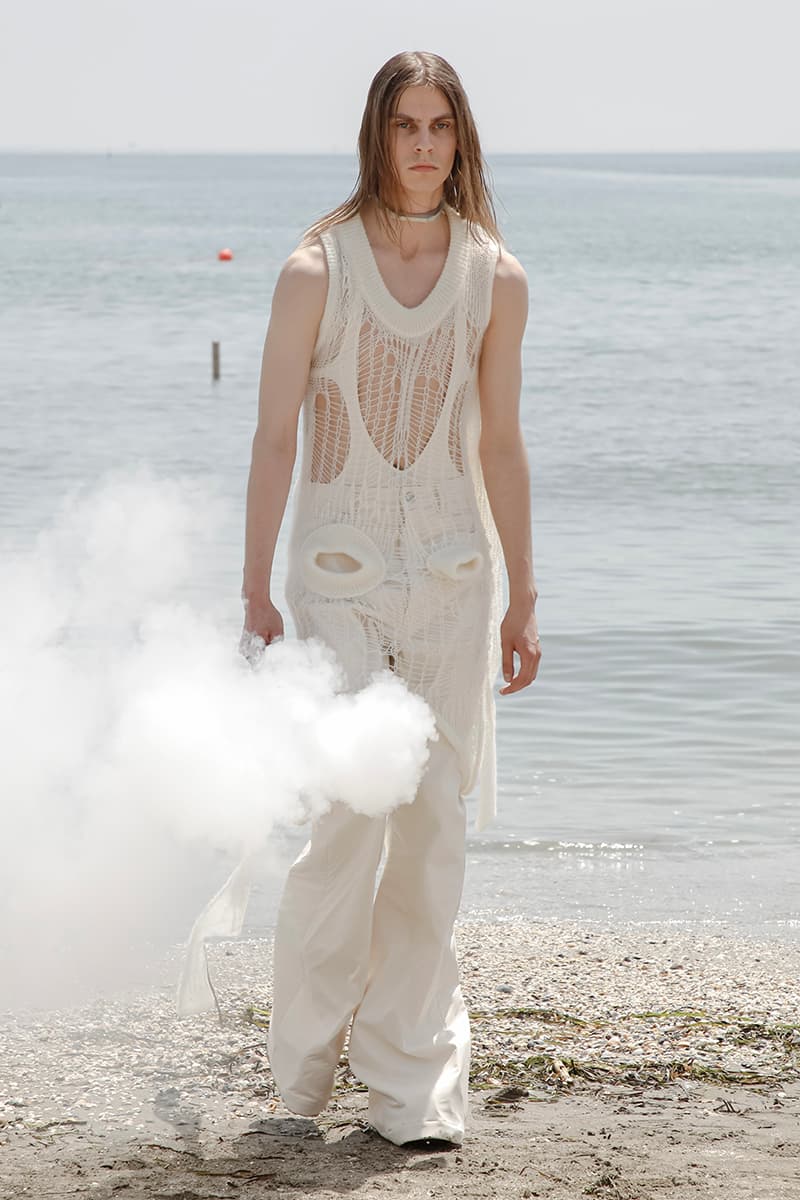 5 of 43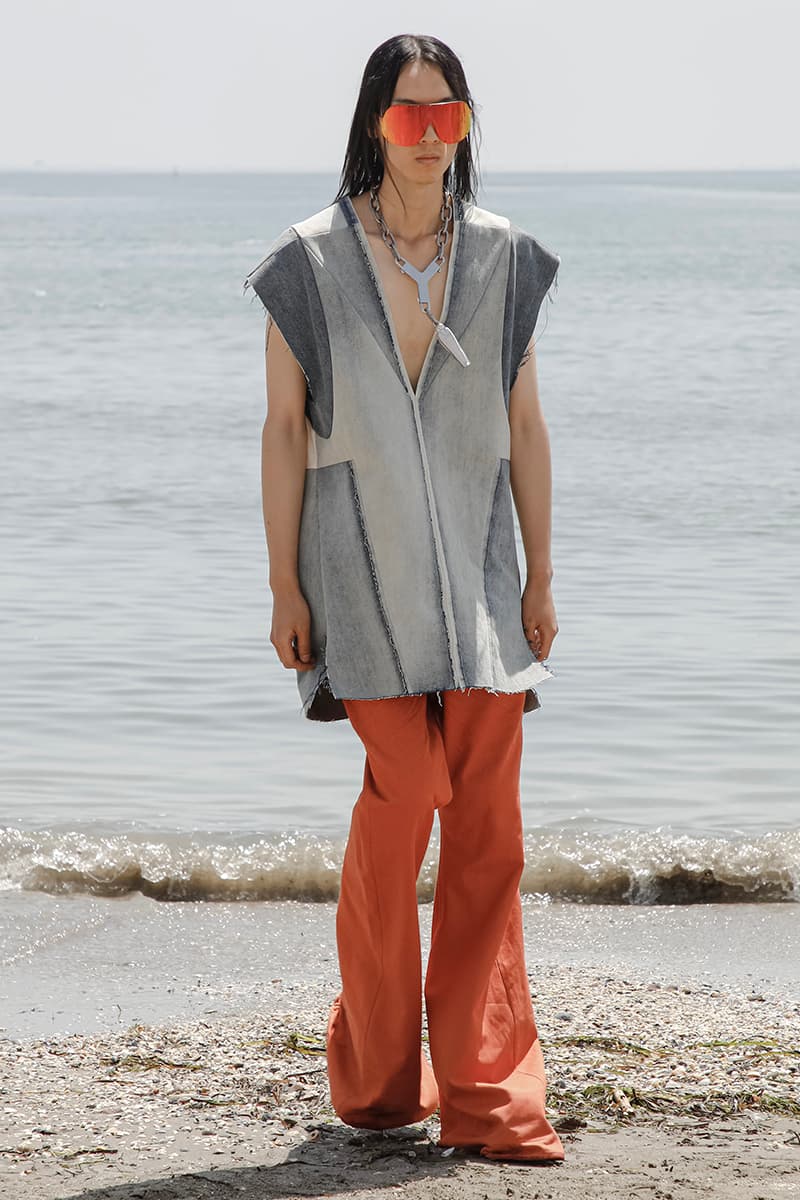 6 of 43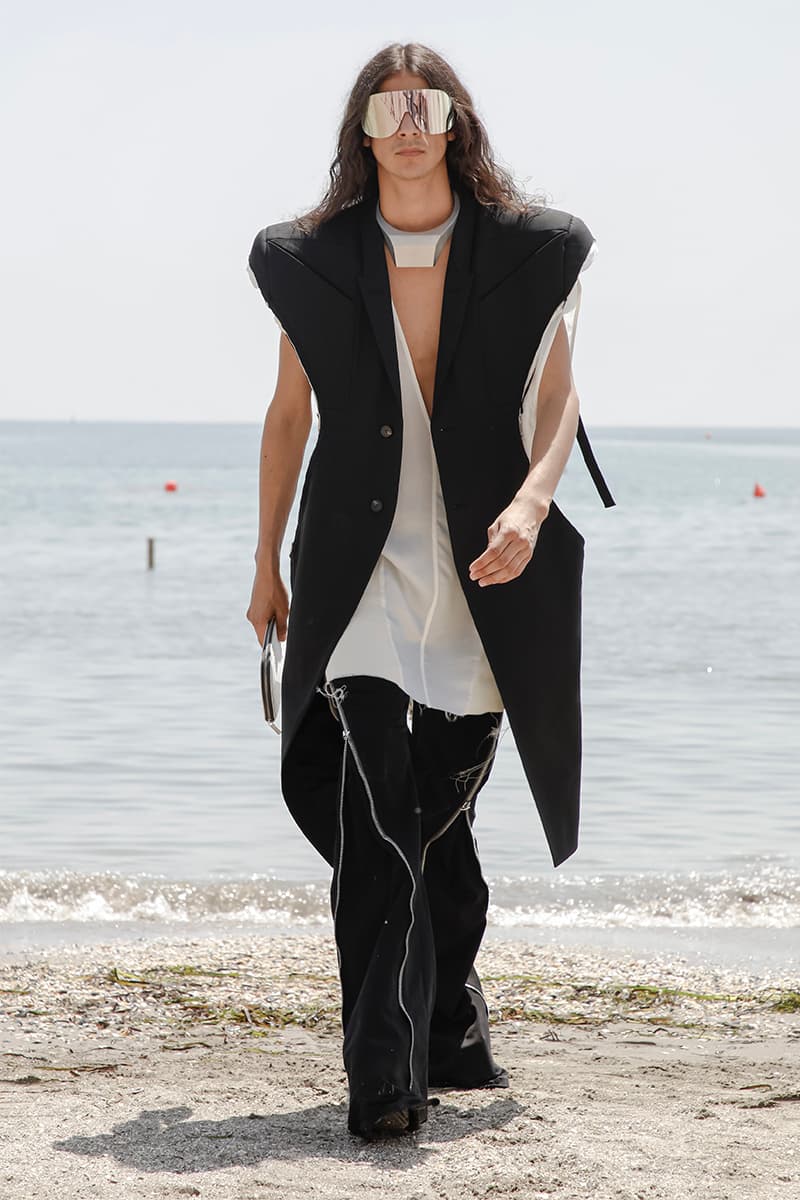 7 of 43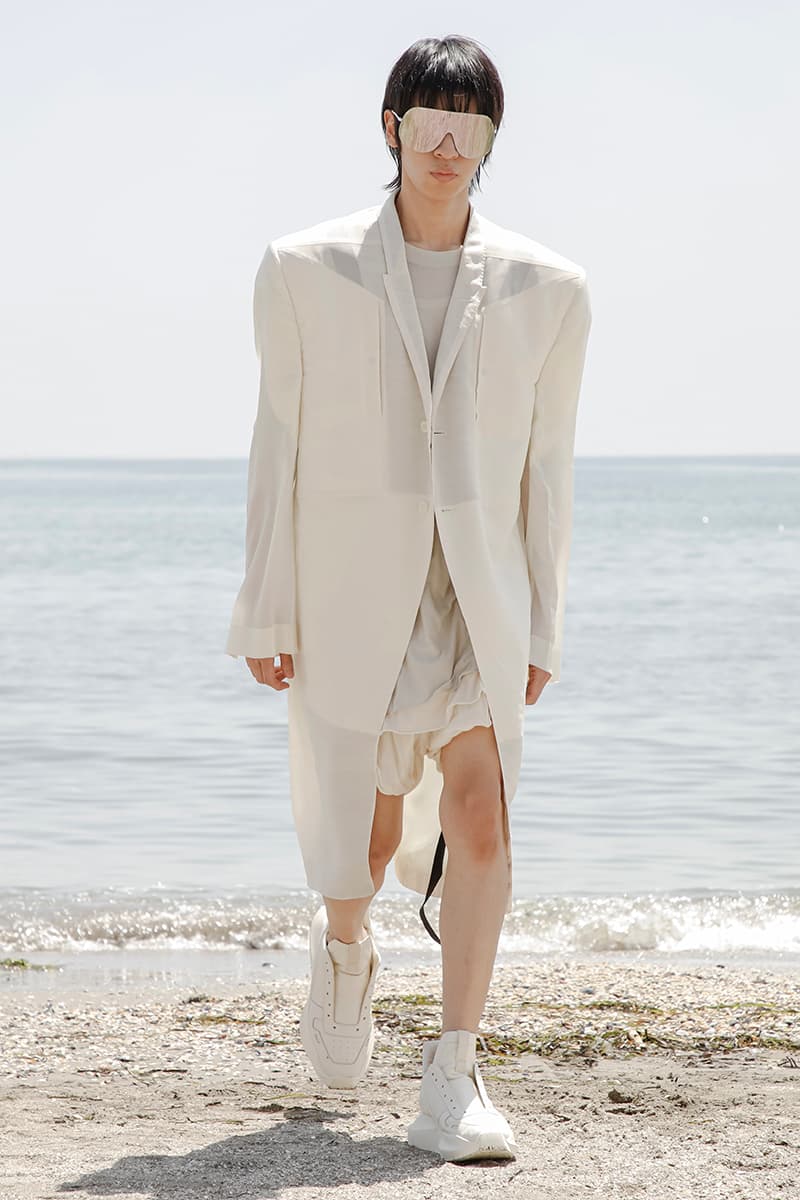 8 of 43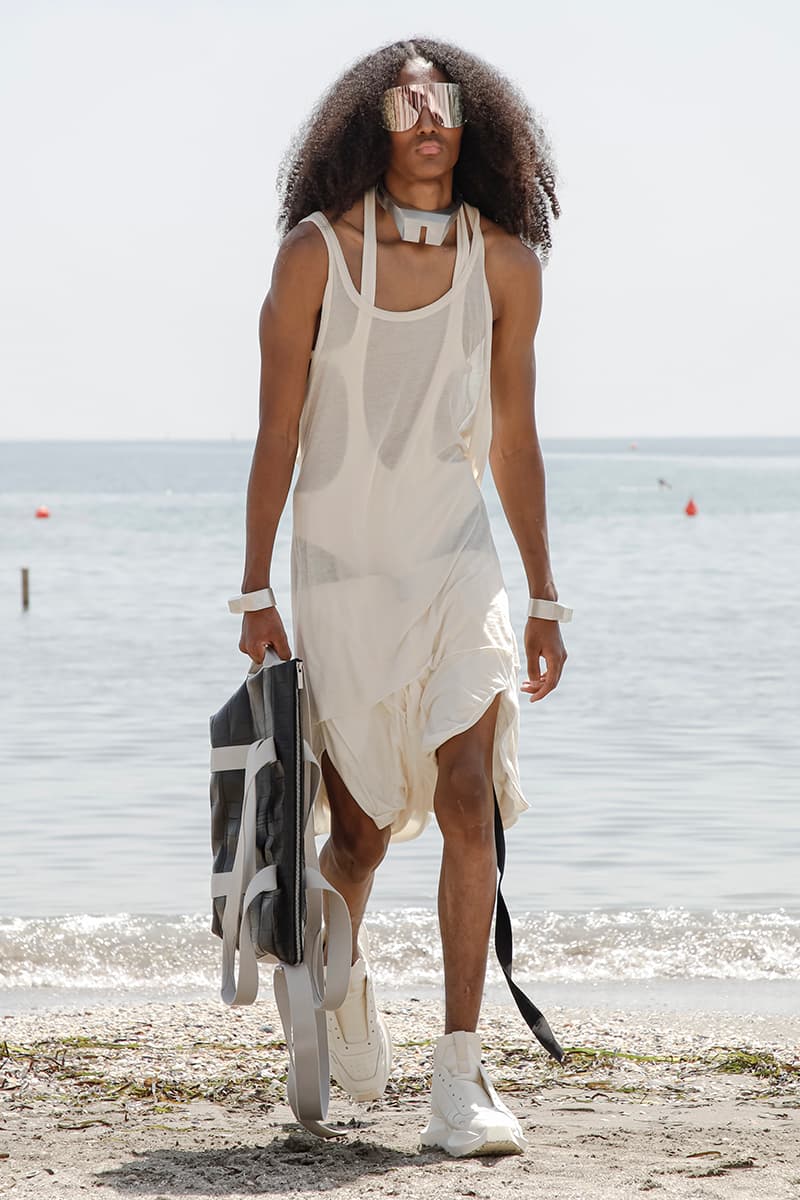 9 of 43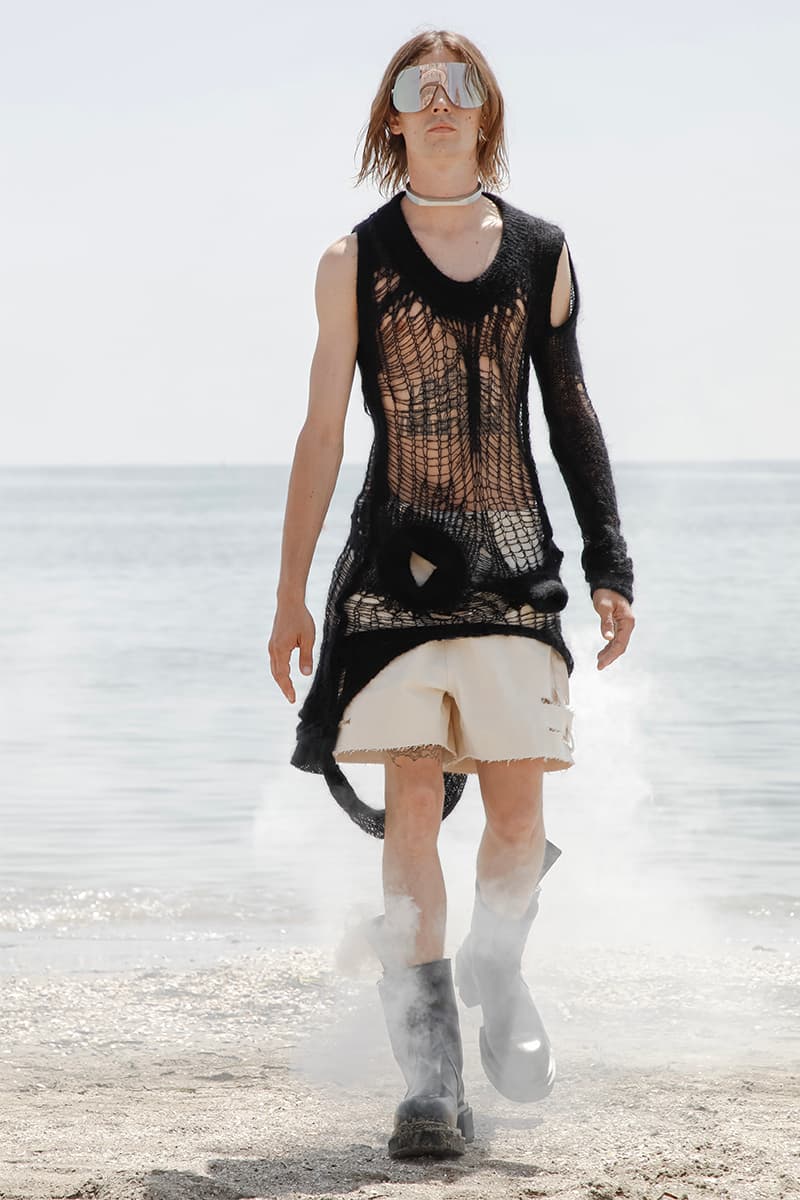 10 of 43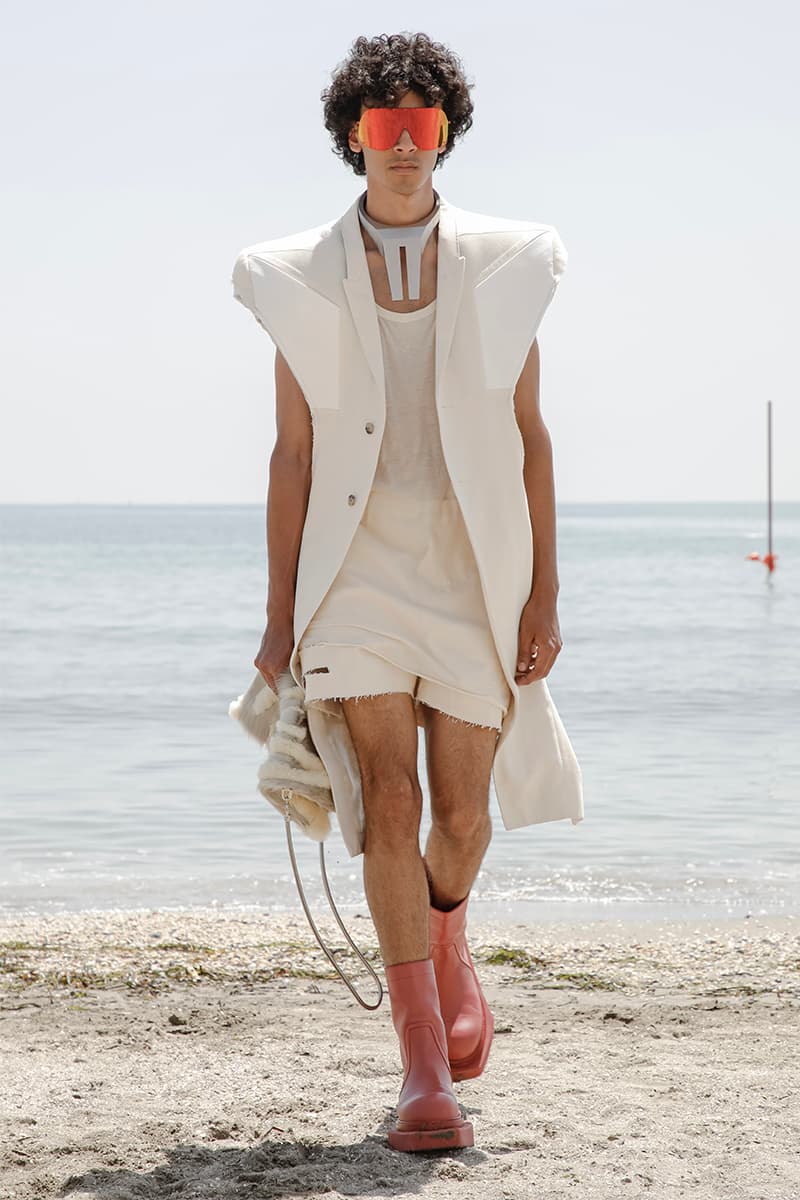 11 of 43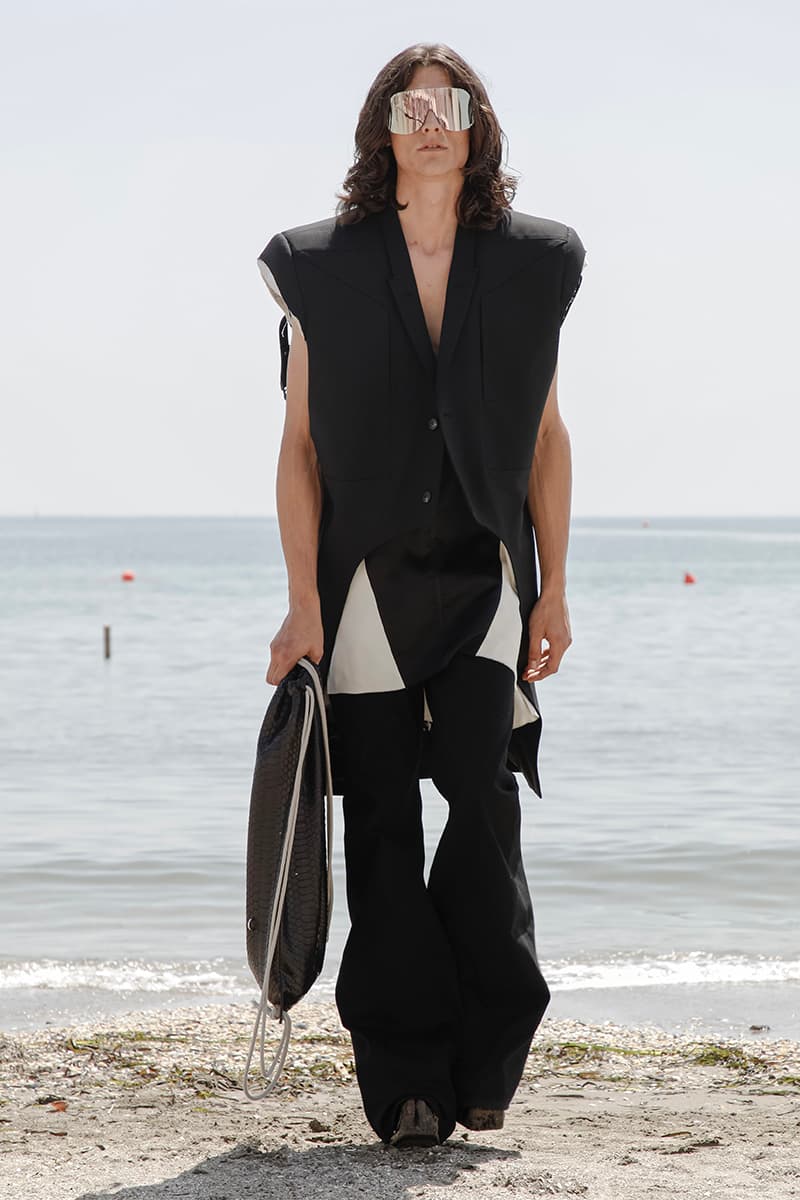 12 of 43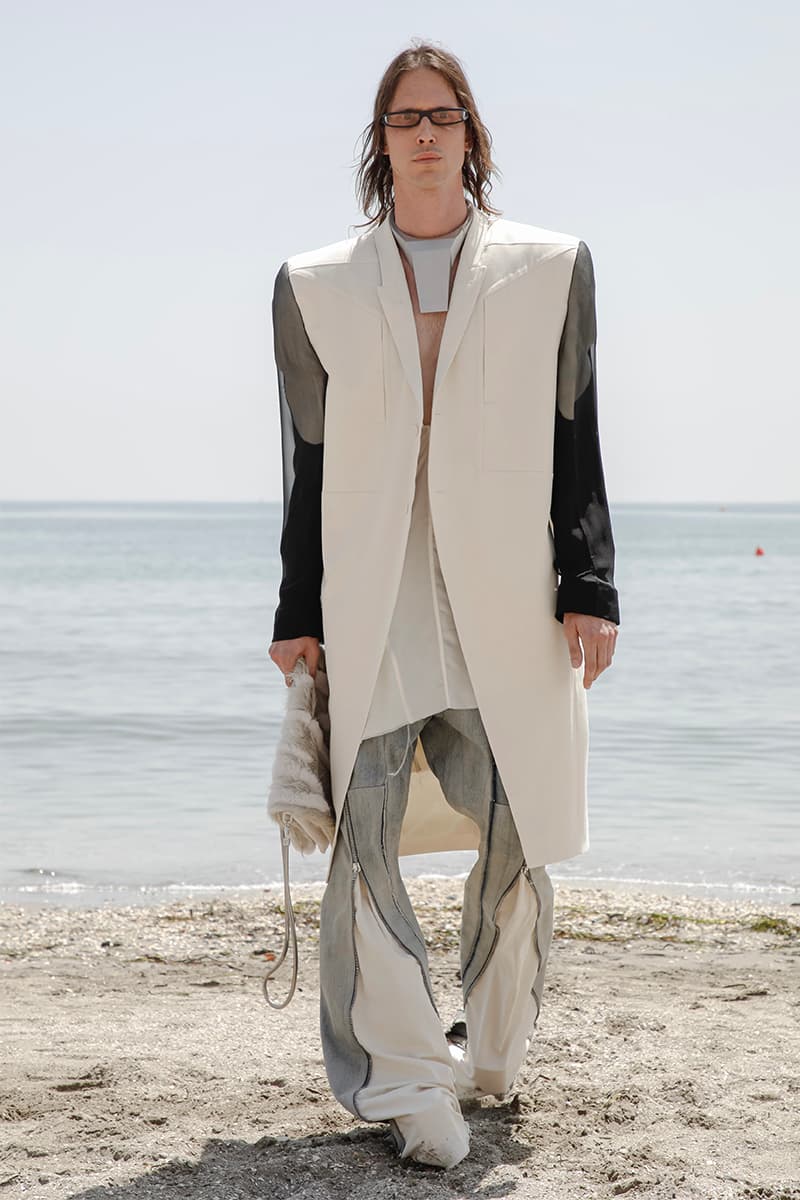 13 of 43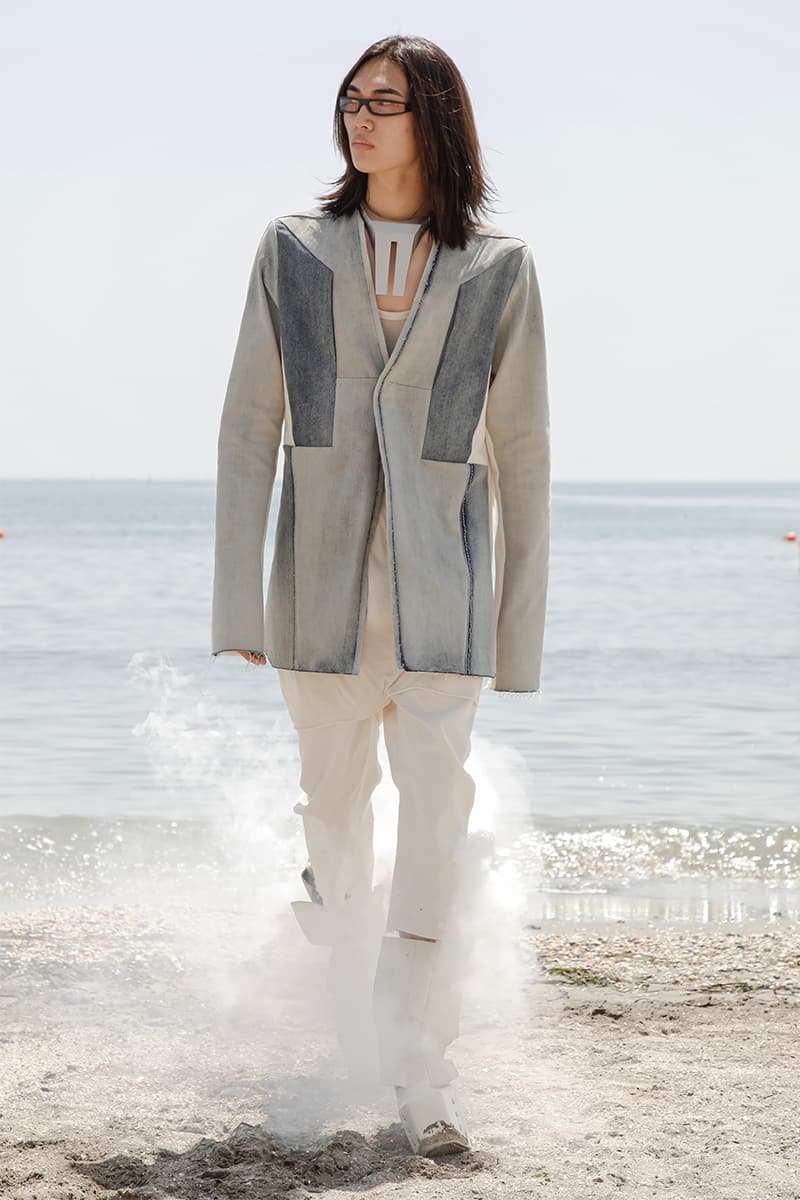 14 of 43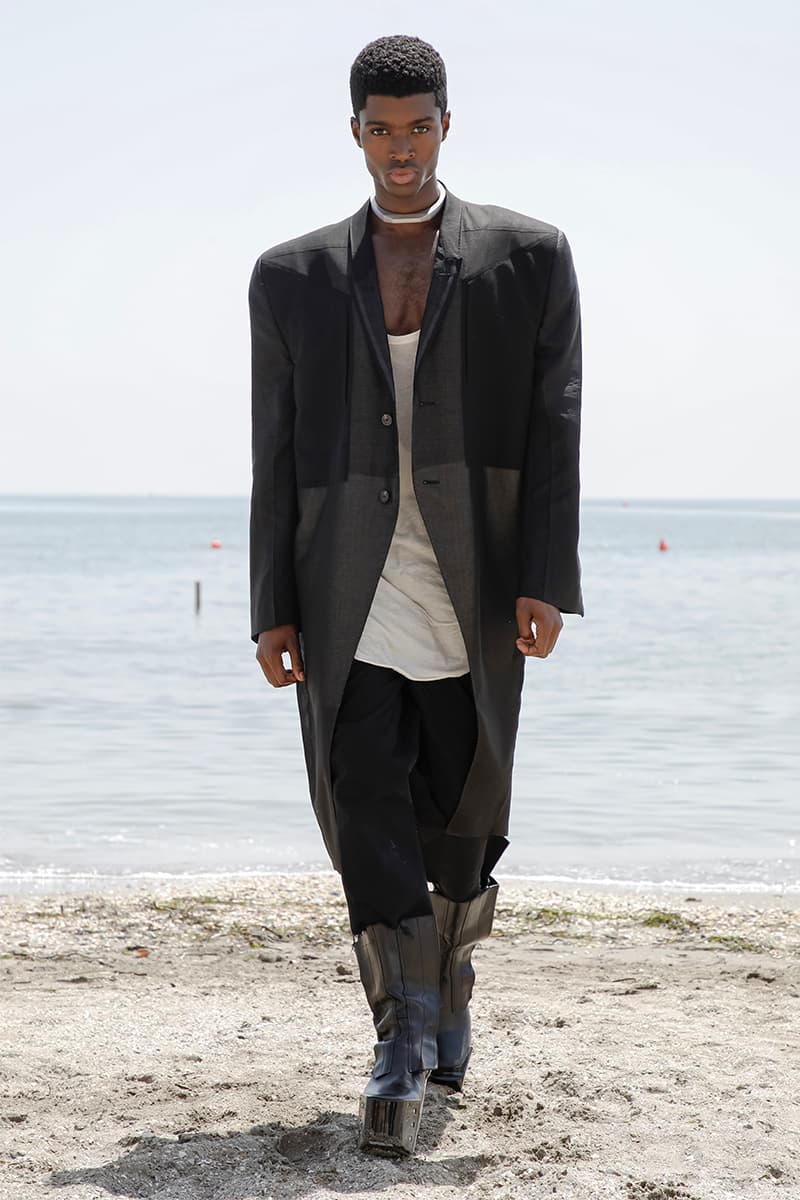 15 of 43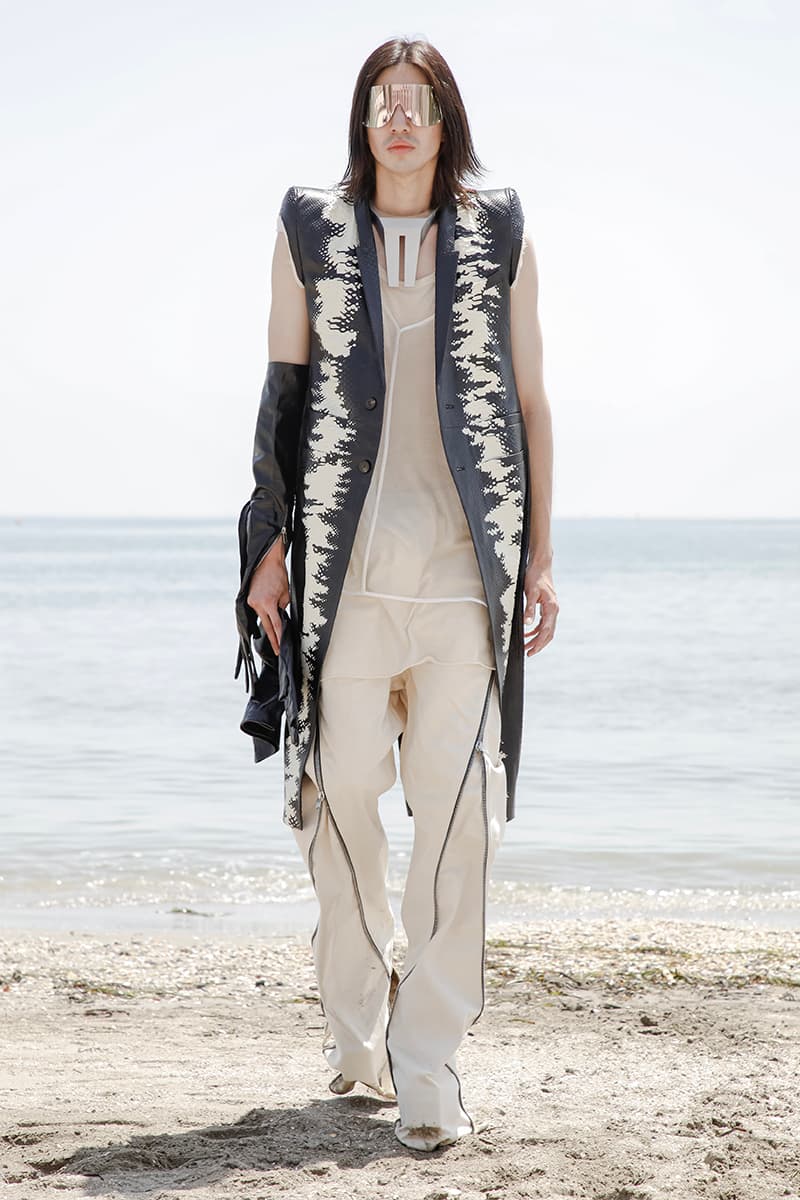 16 of 43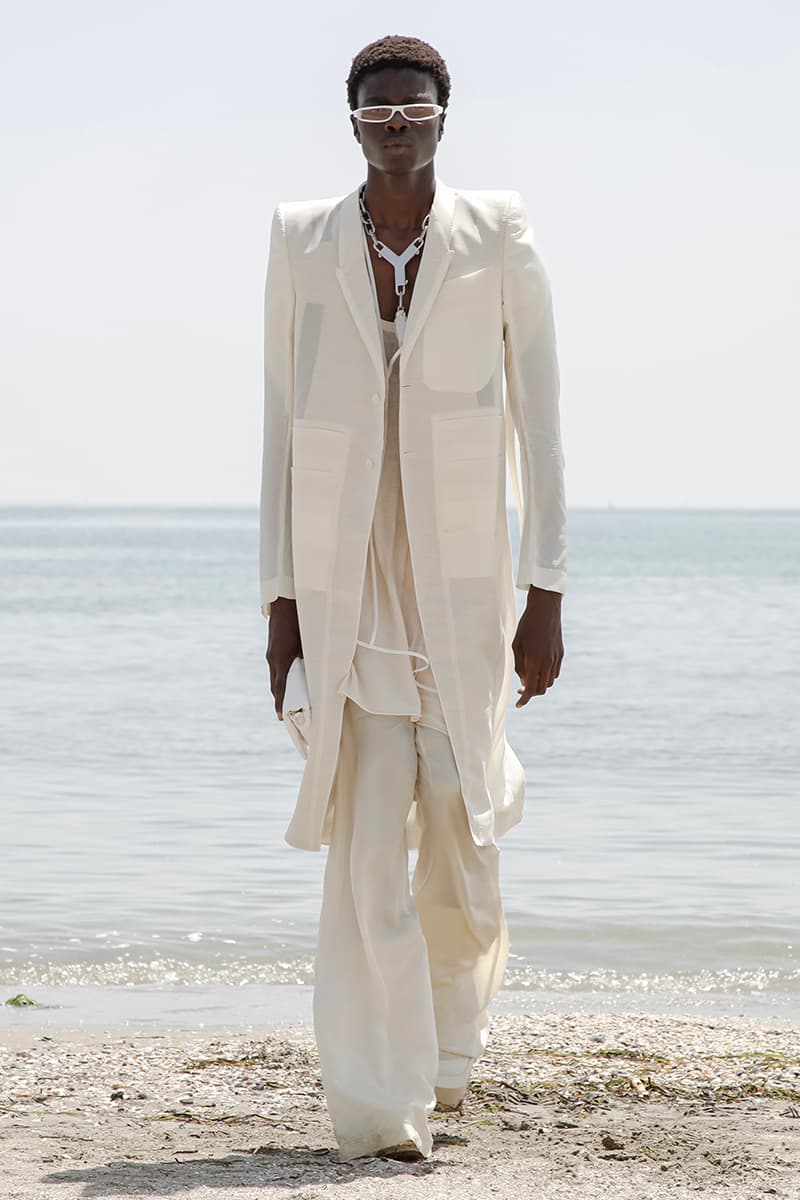 17 of 43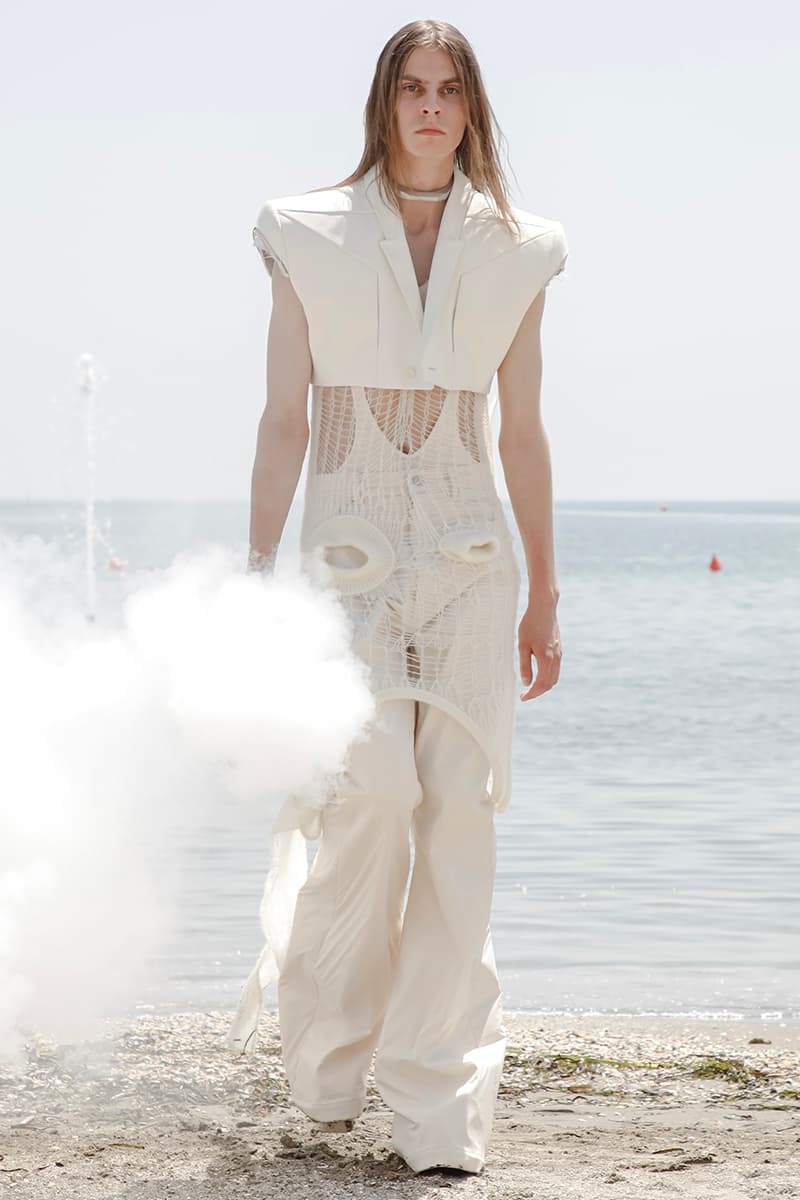 18 of 43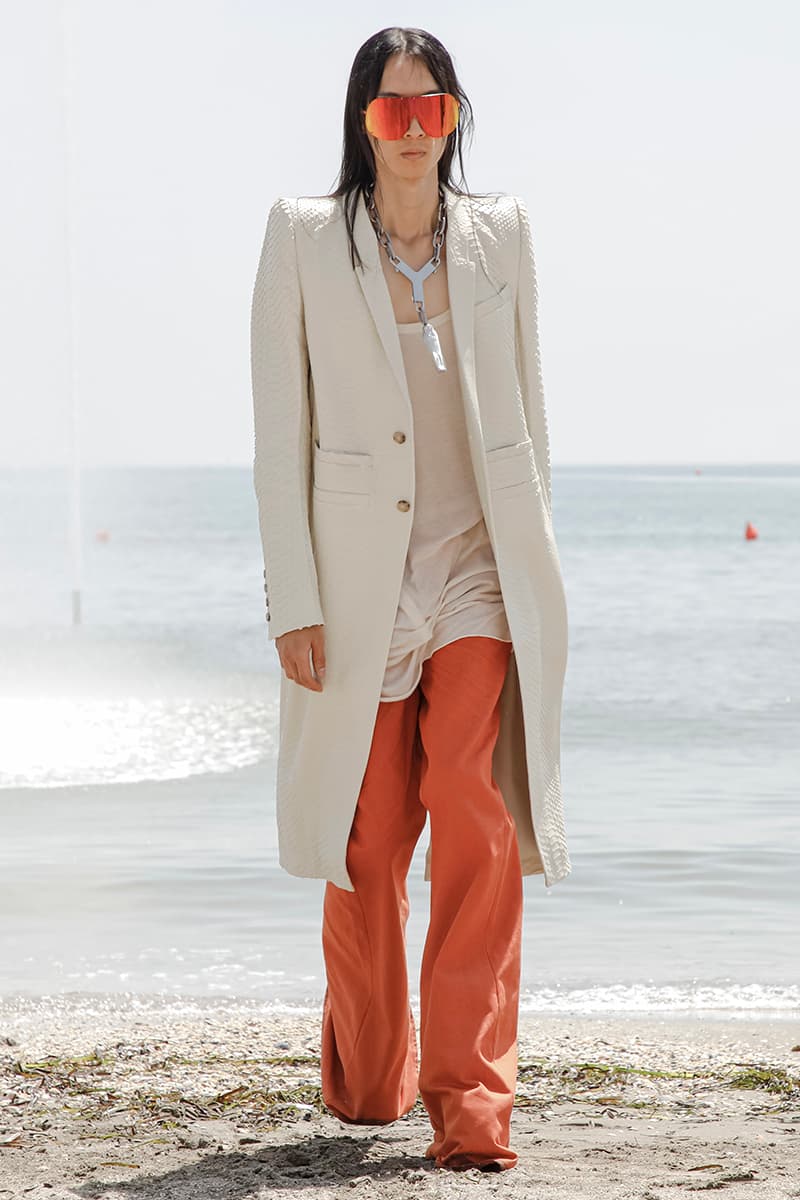 19 of 43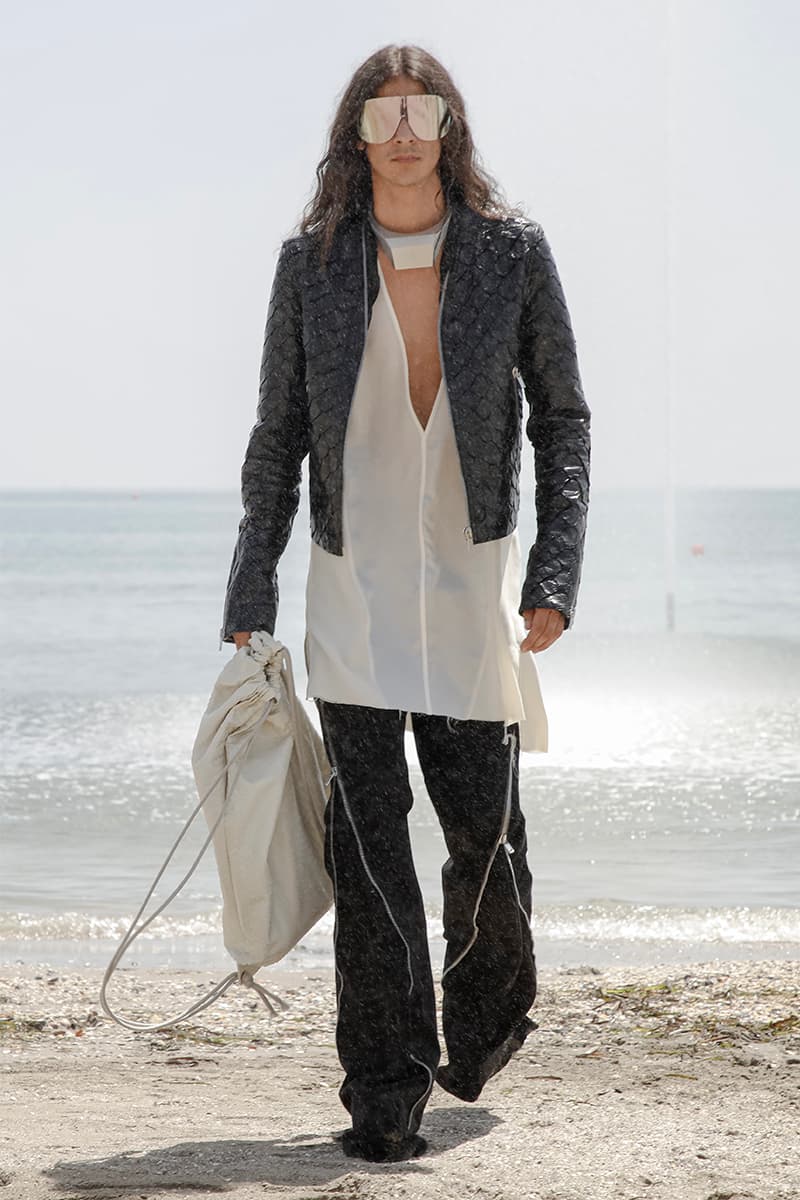 20 of 43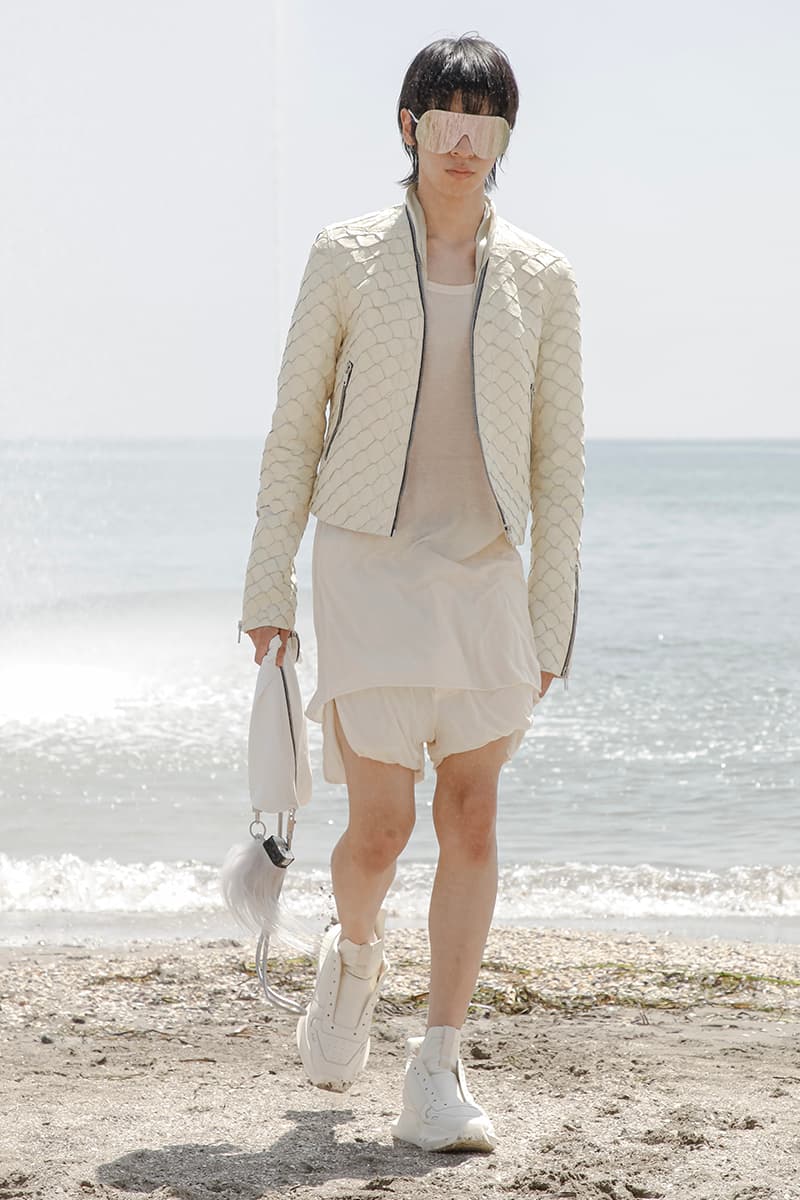 21 of 43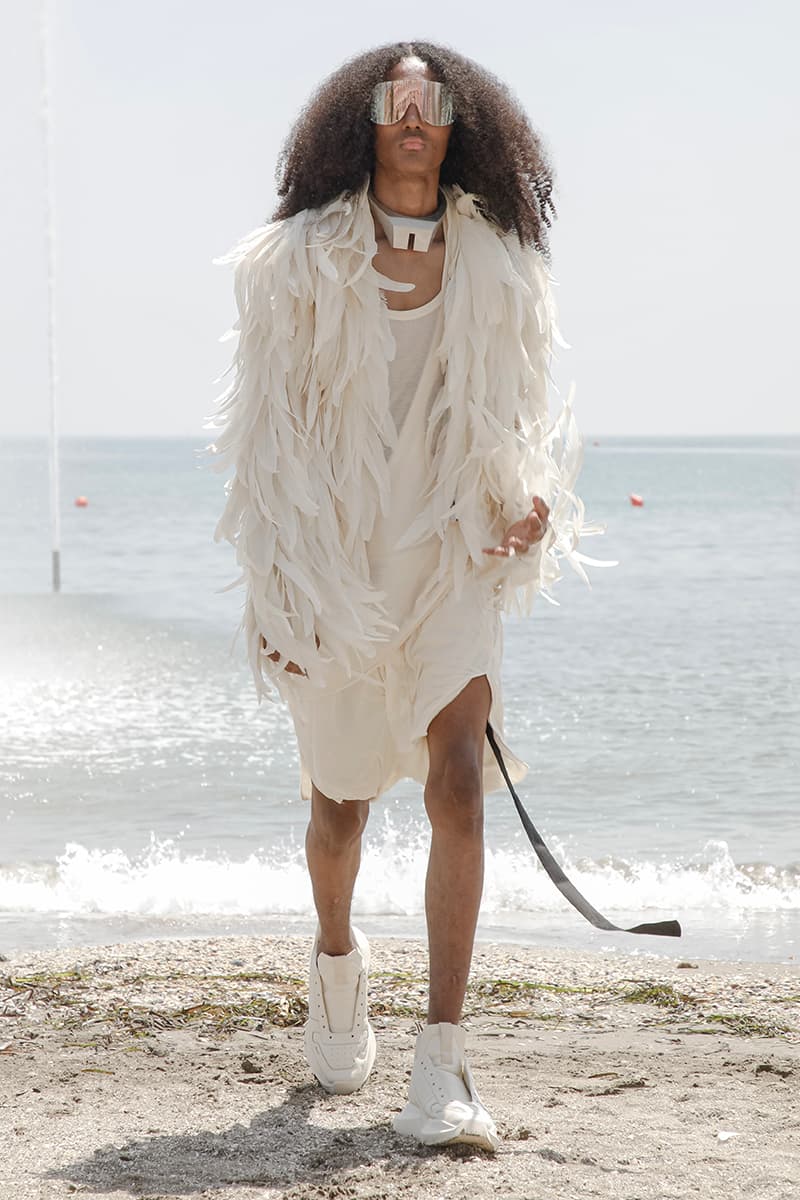 22 of 43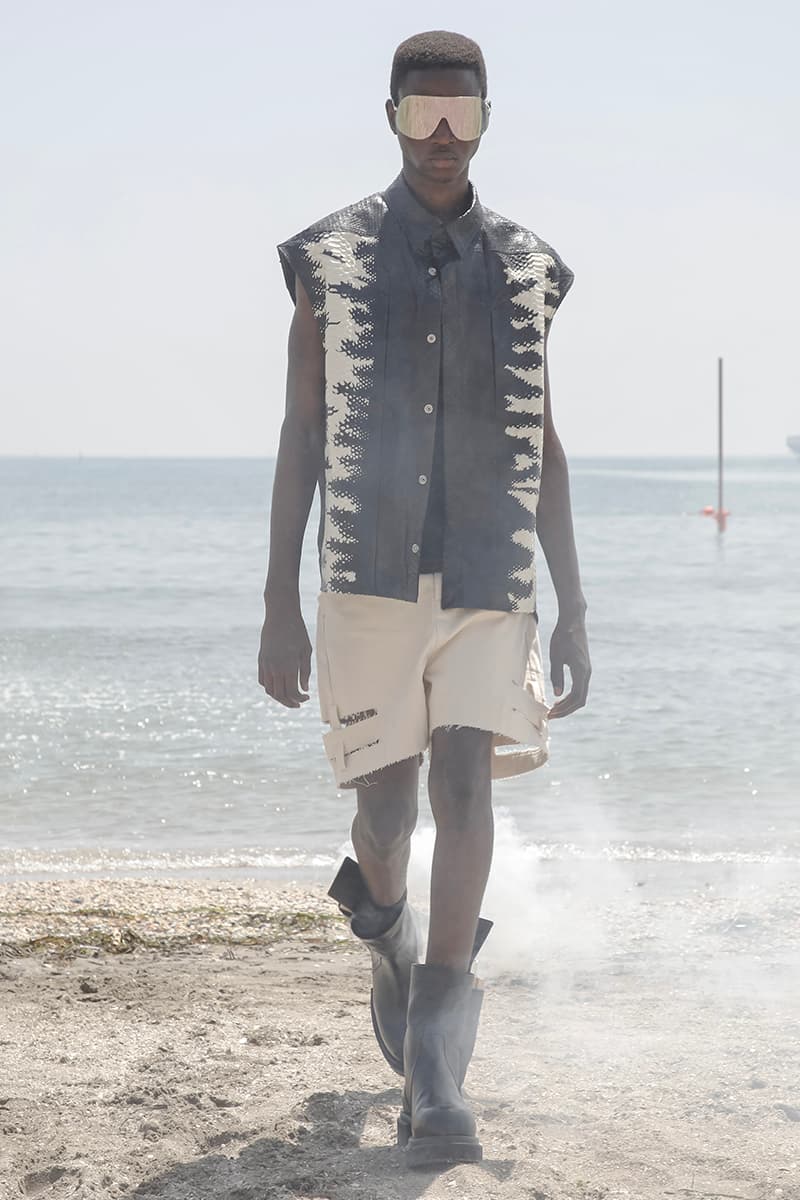 23 of 43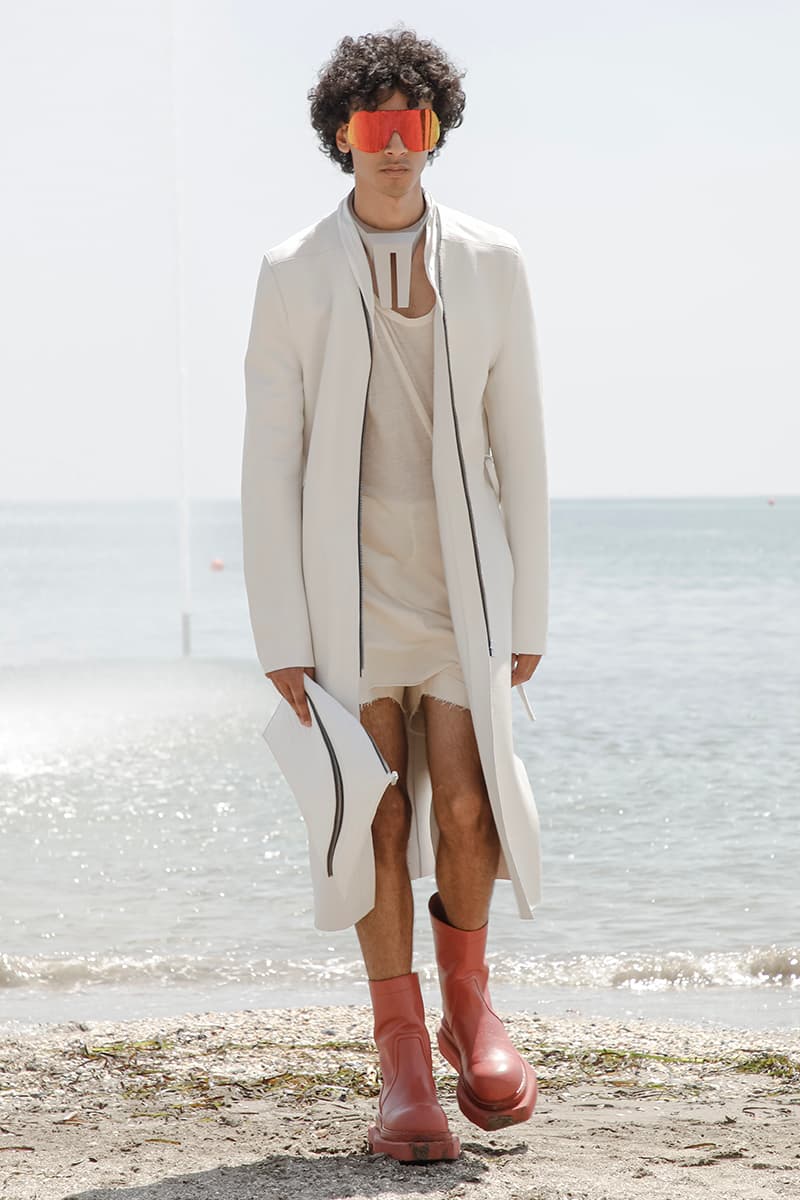 24 of 43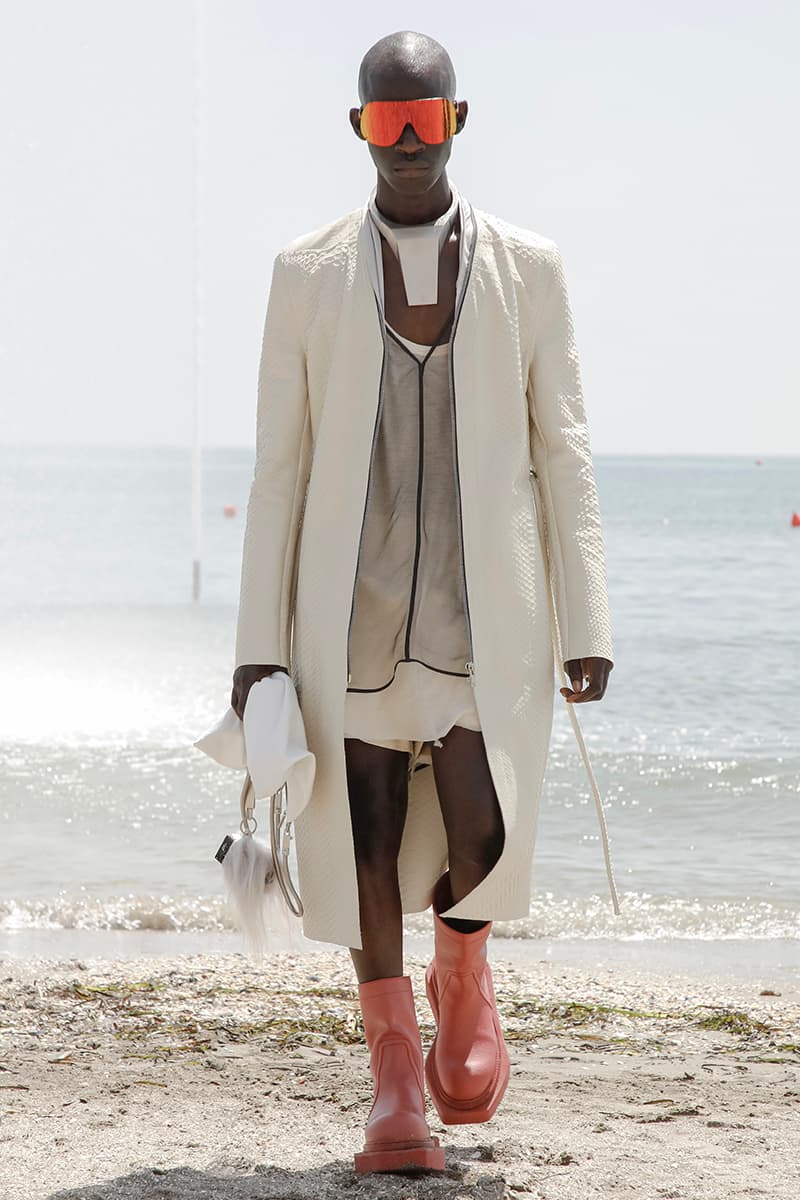 25 of 43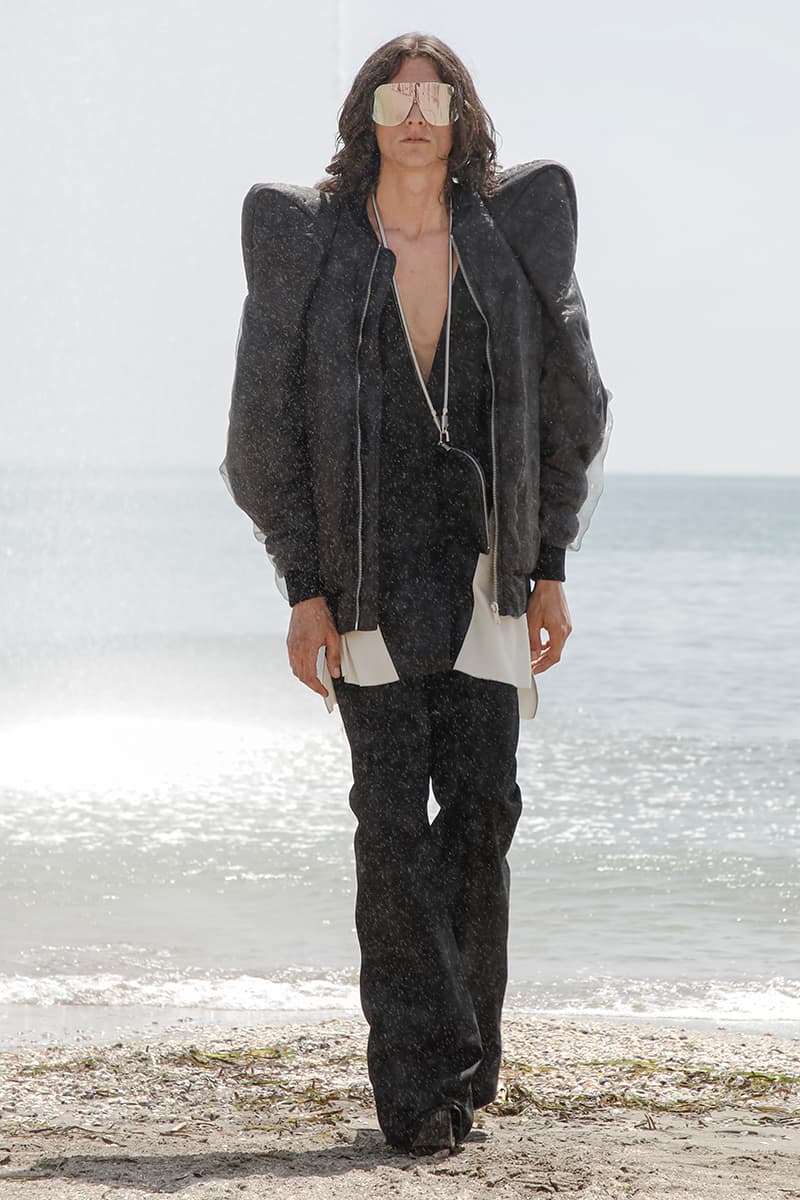 26 of 43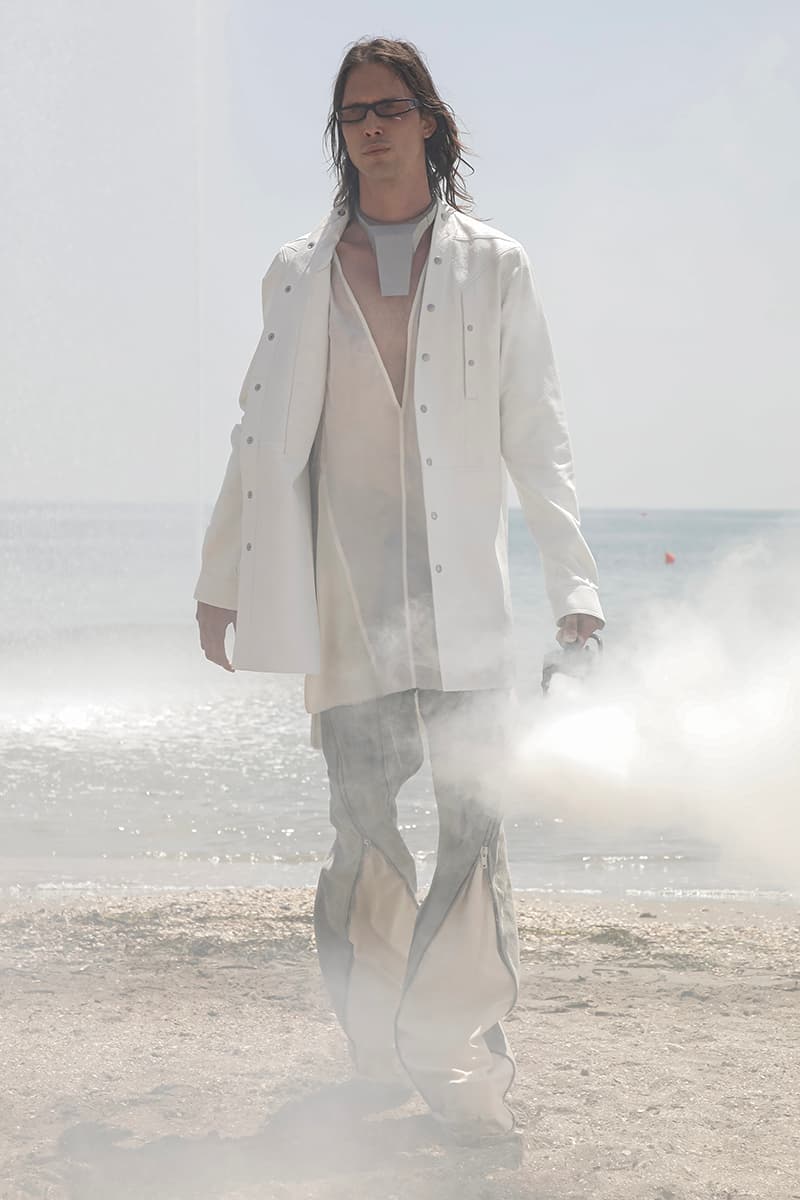 27 of 43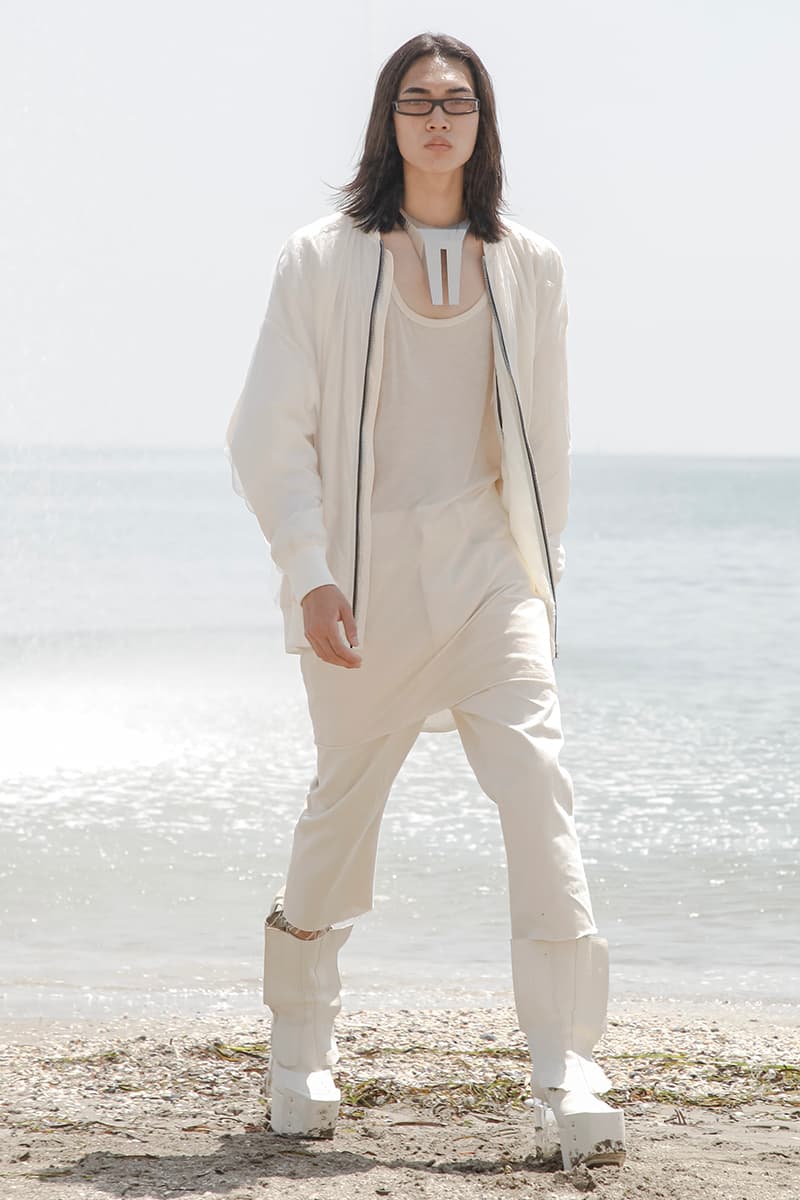 28 of 43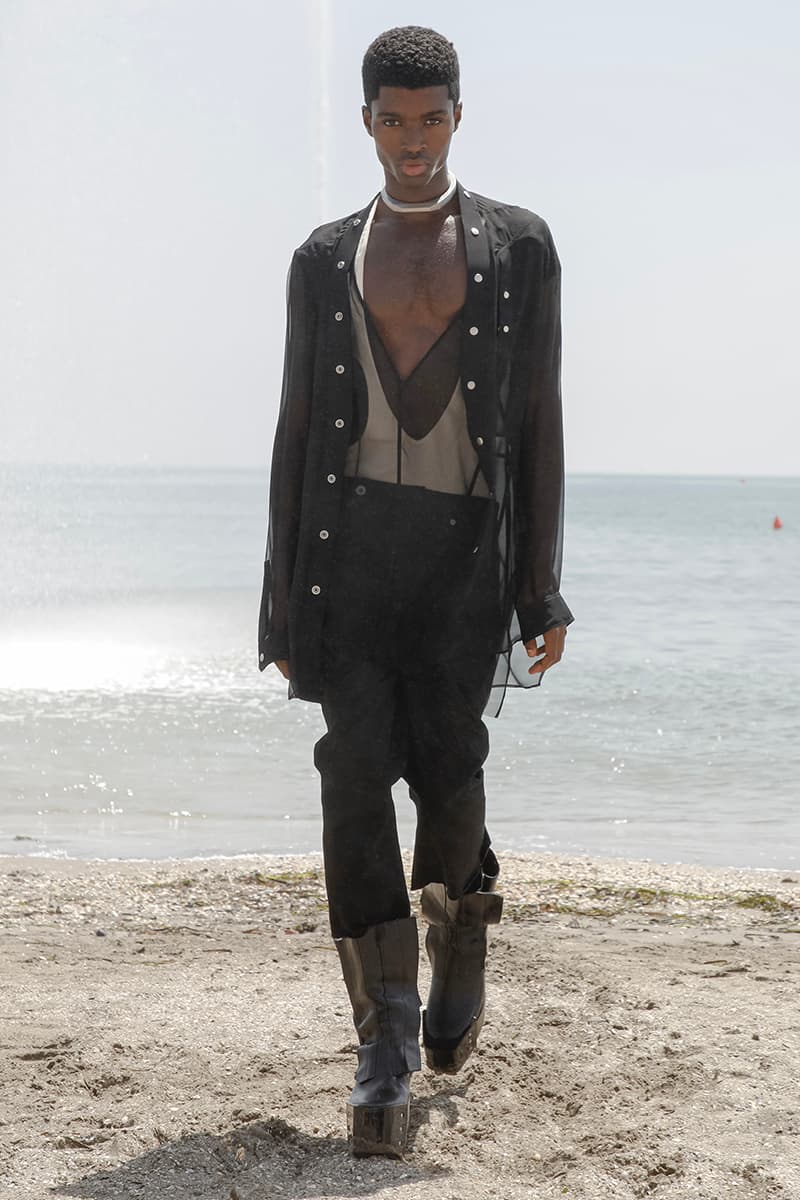 29 of 43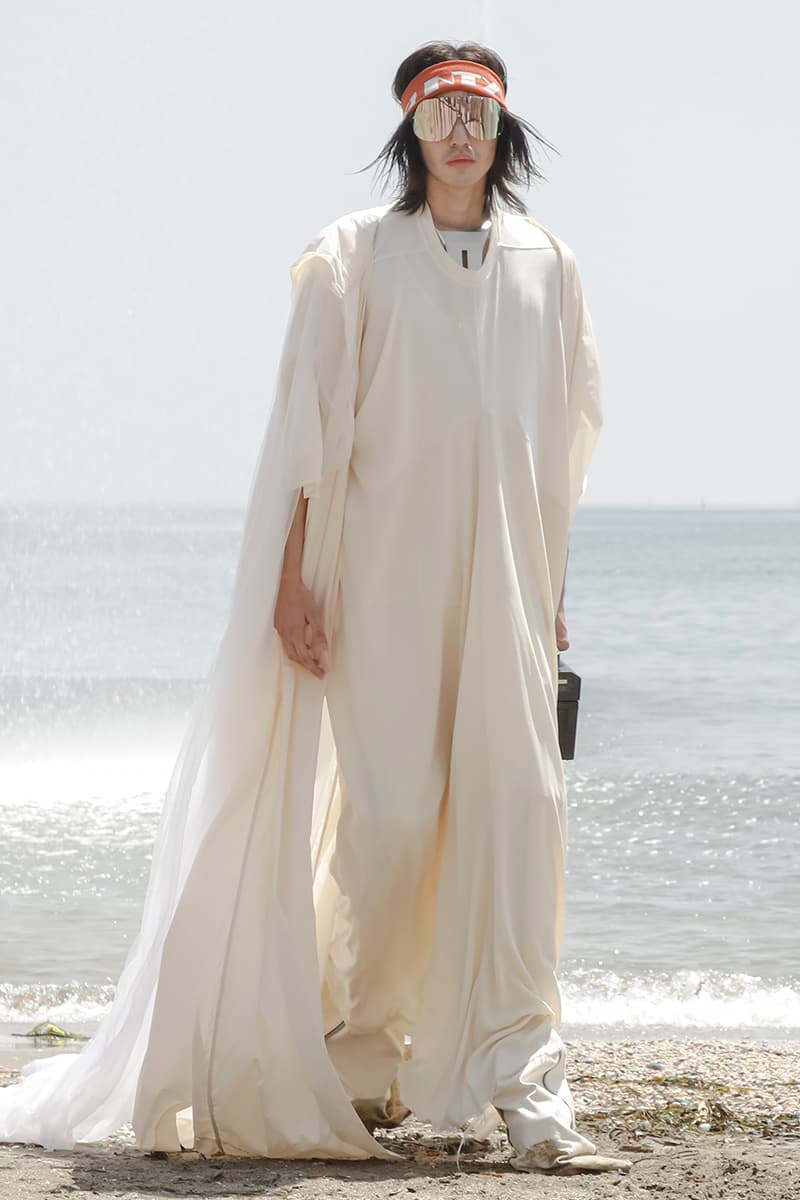 30 of 43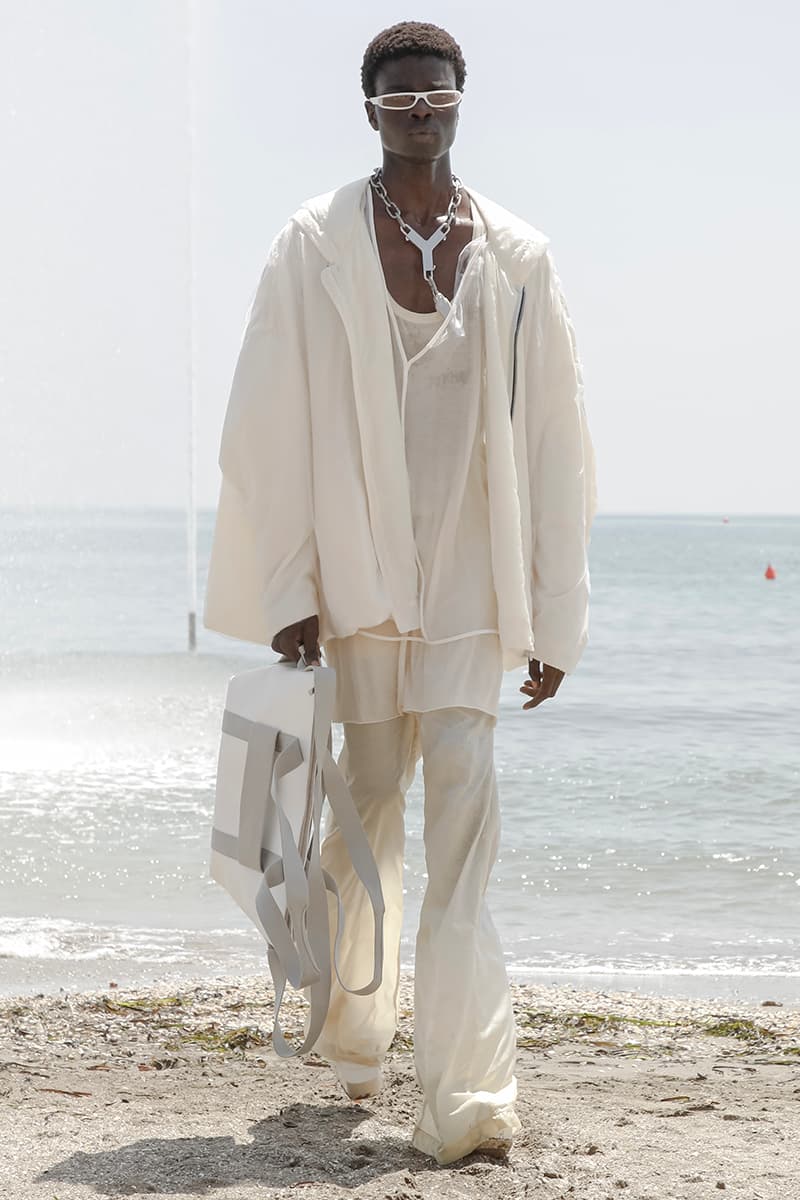 31 of 43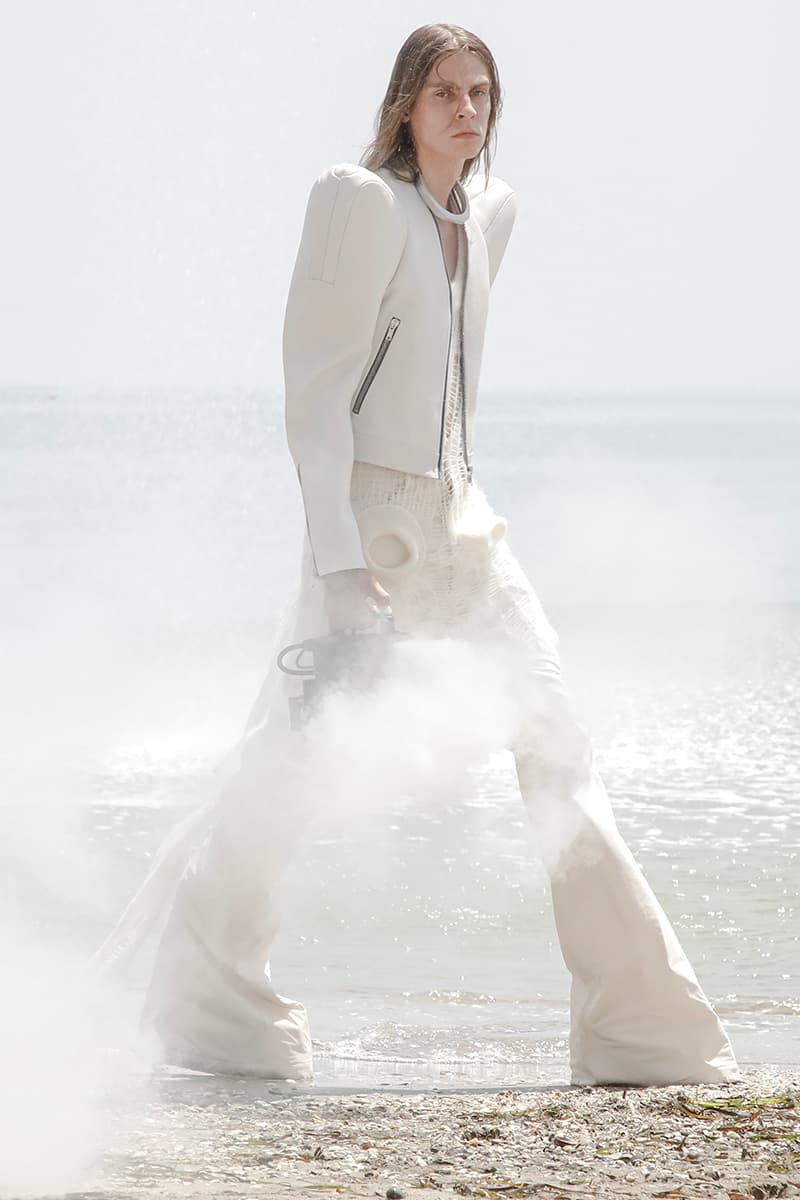 32 of 43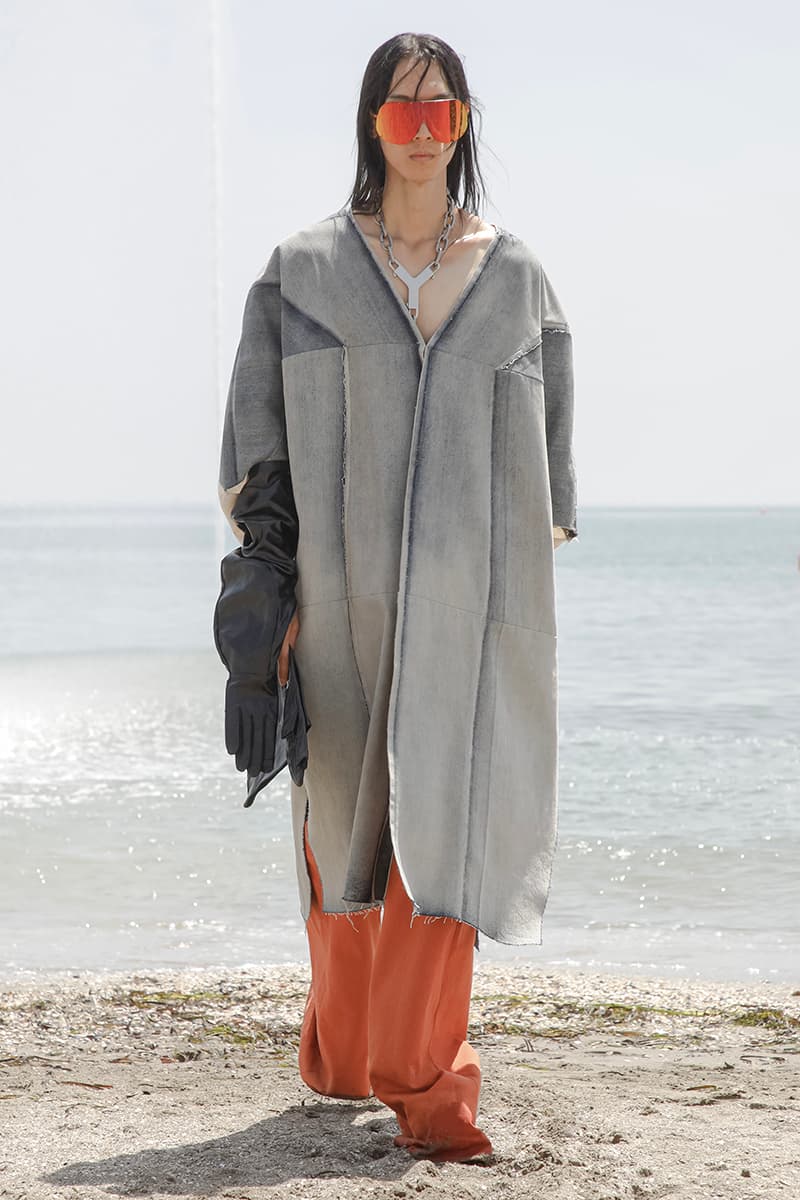 33 of 43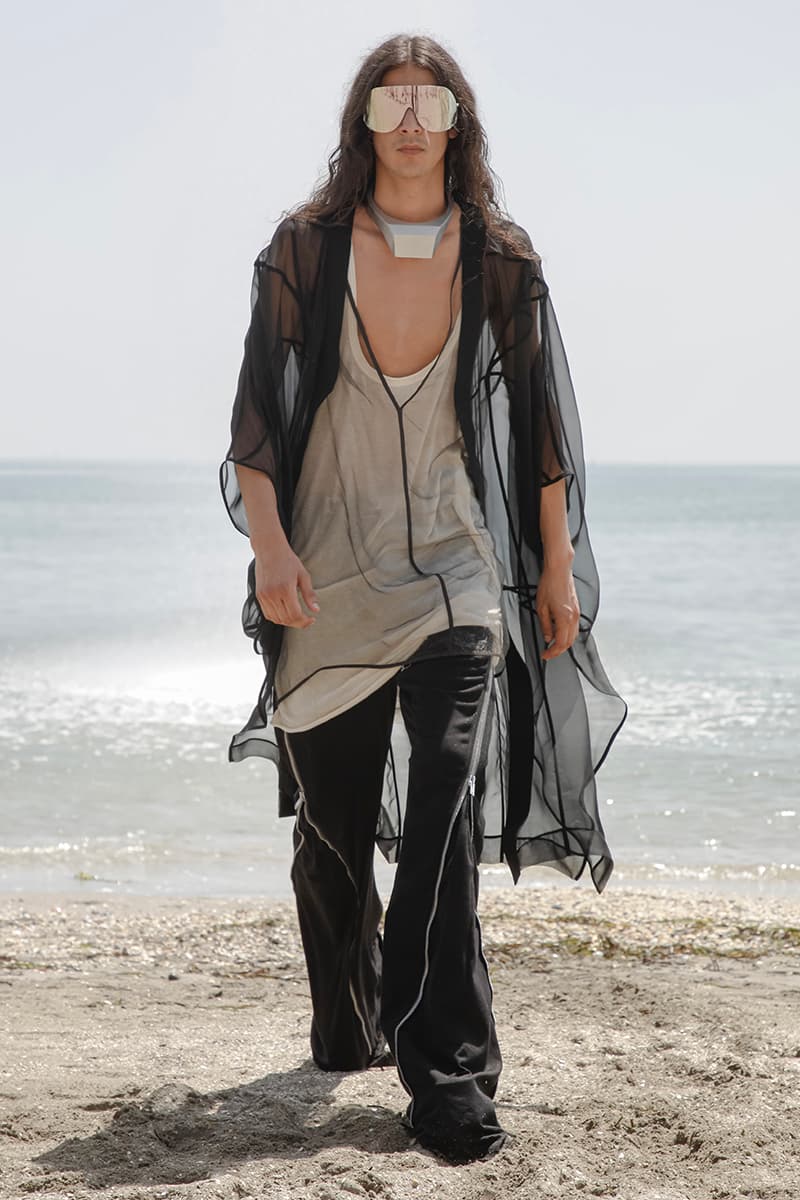 34 of 43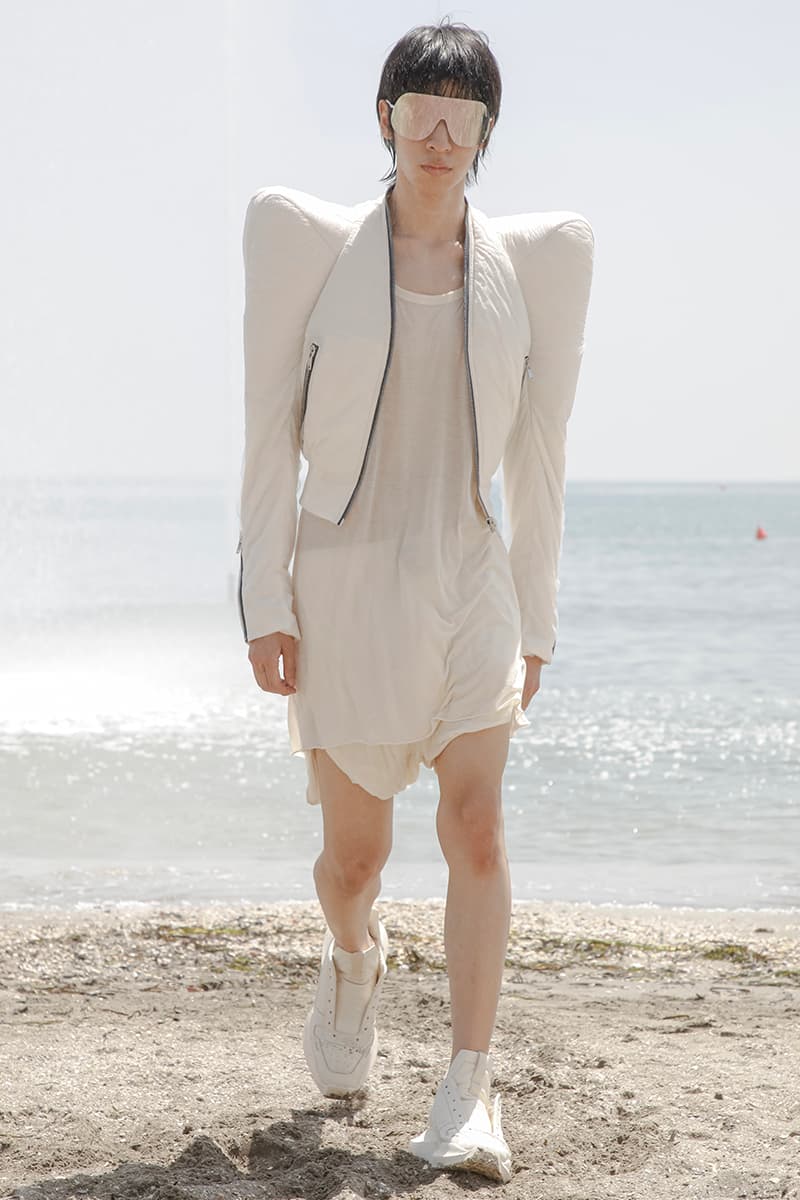 35 of 43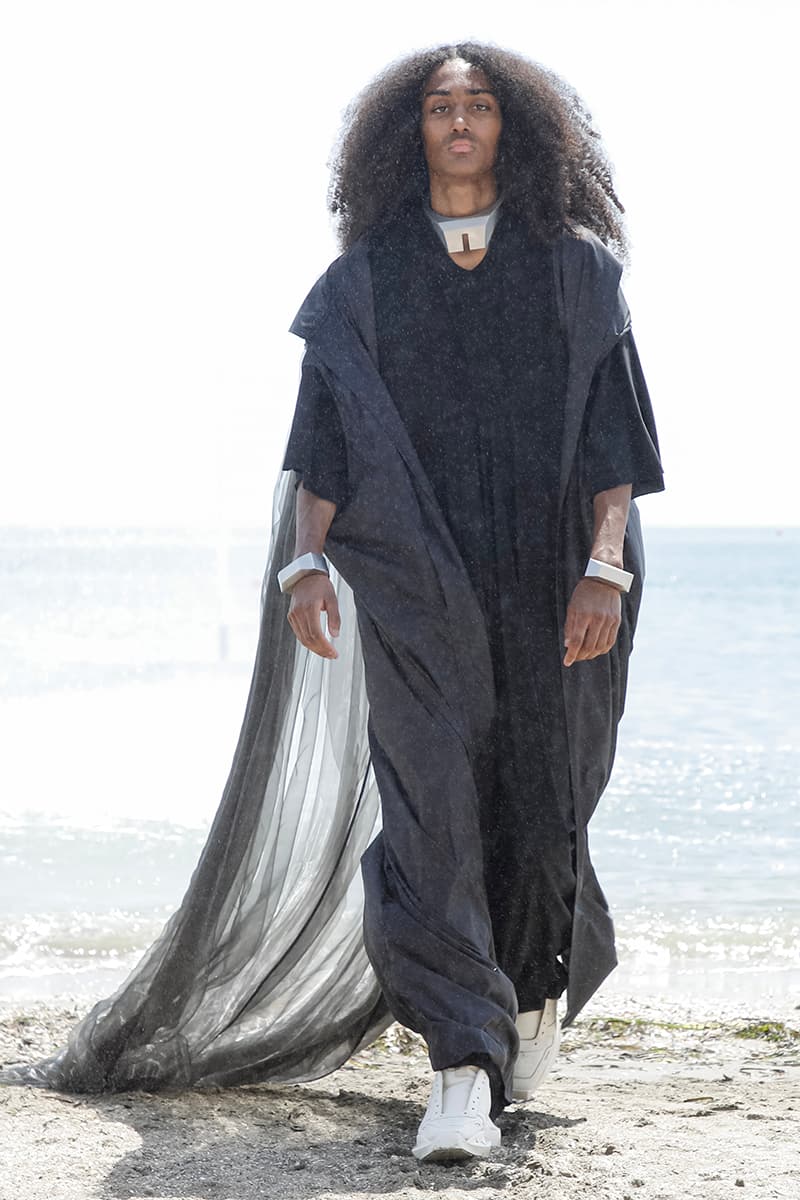 36 of 43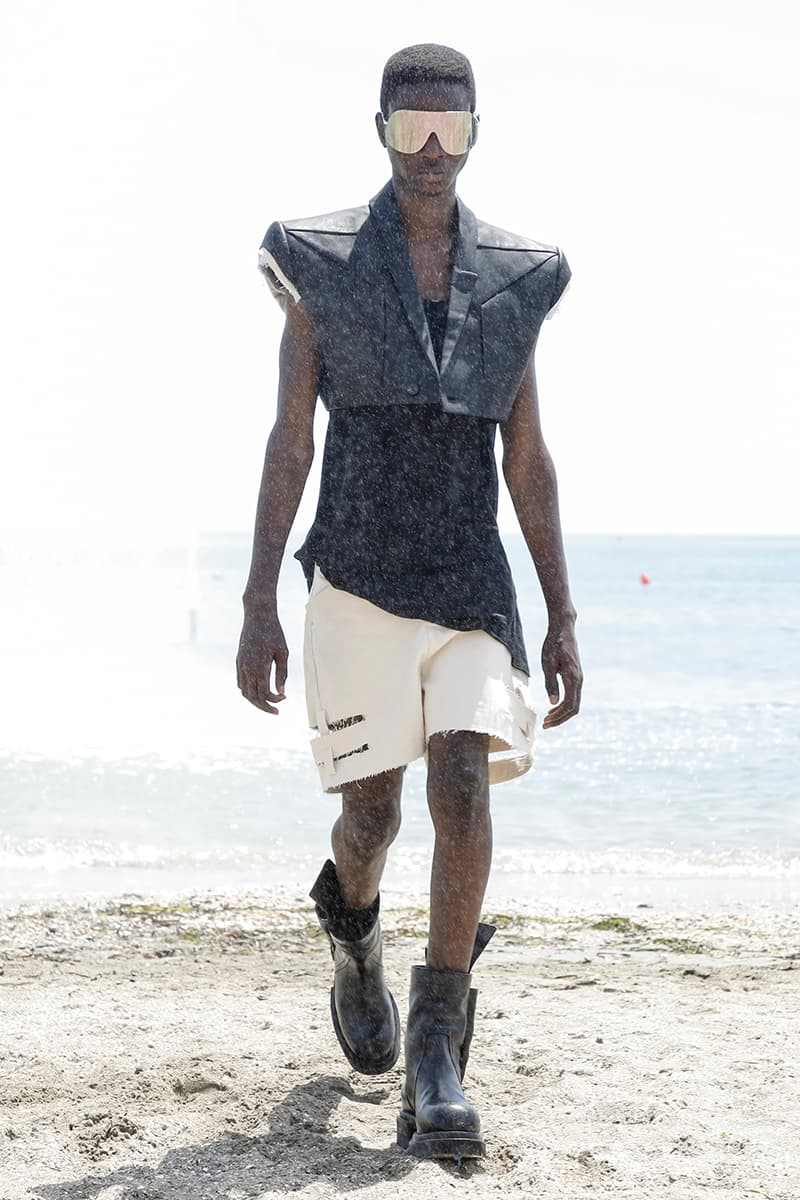 37 of 43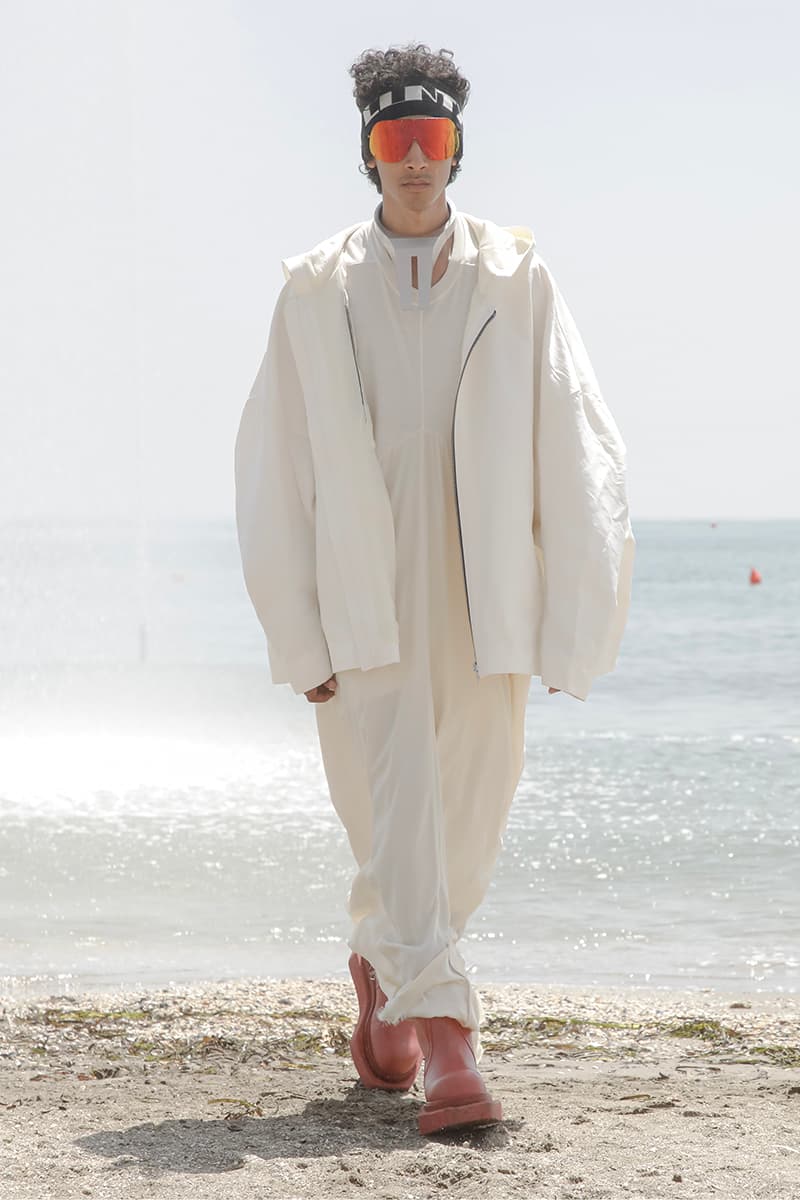 38 of 43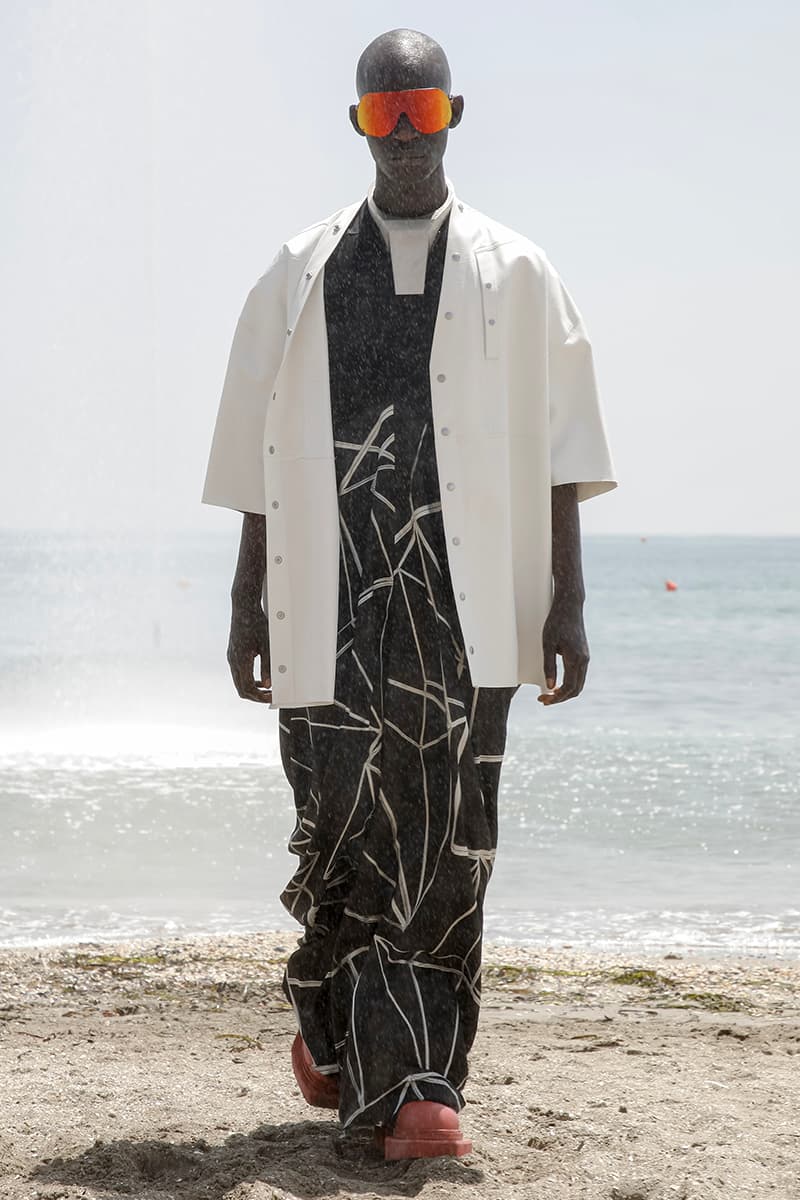 39 of 43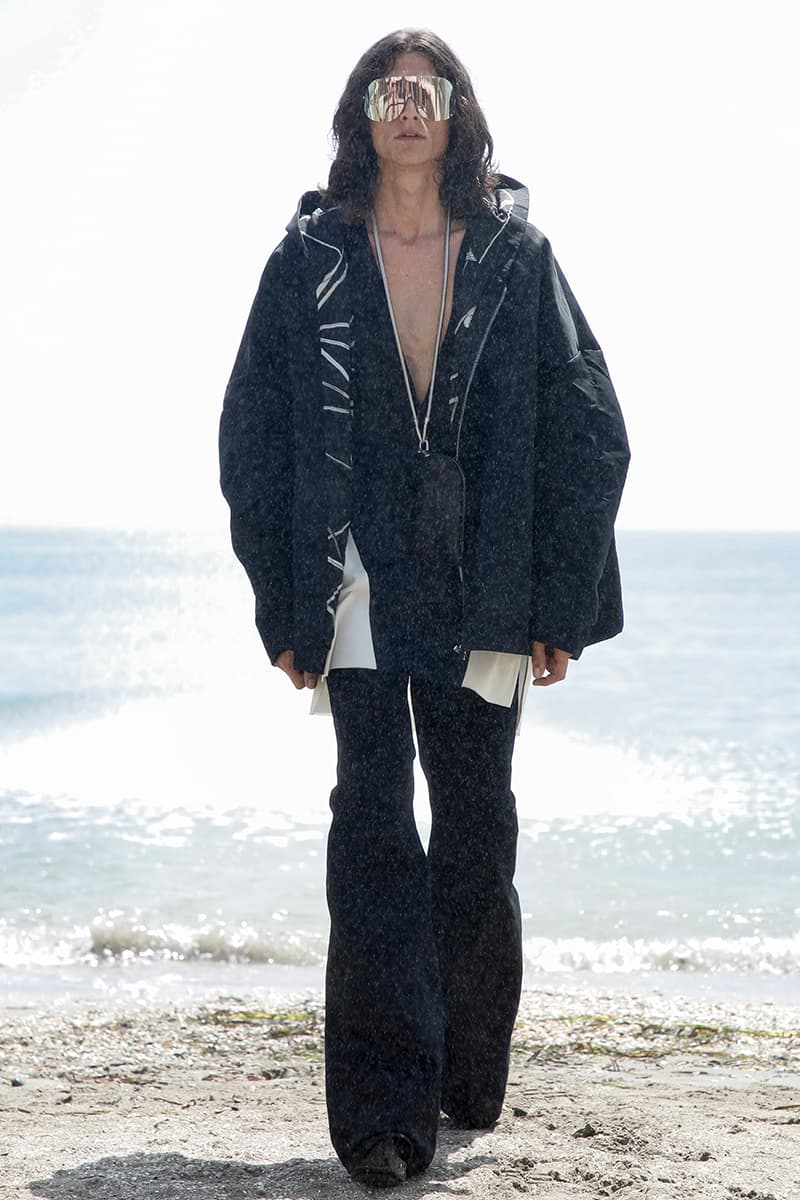 40 of 43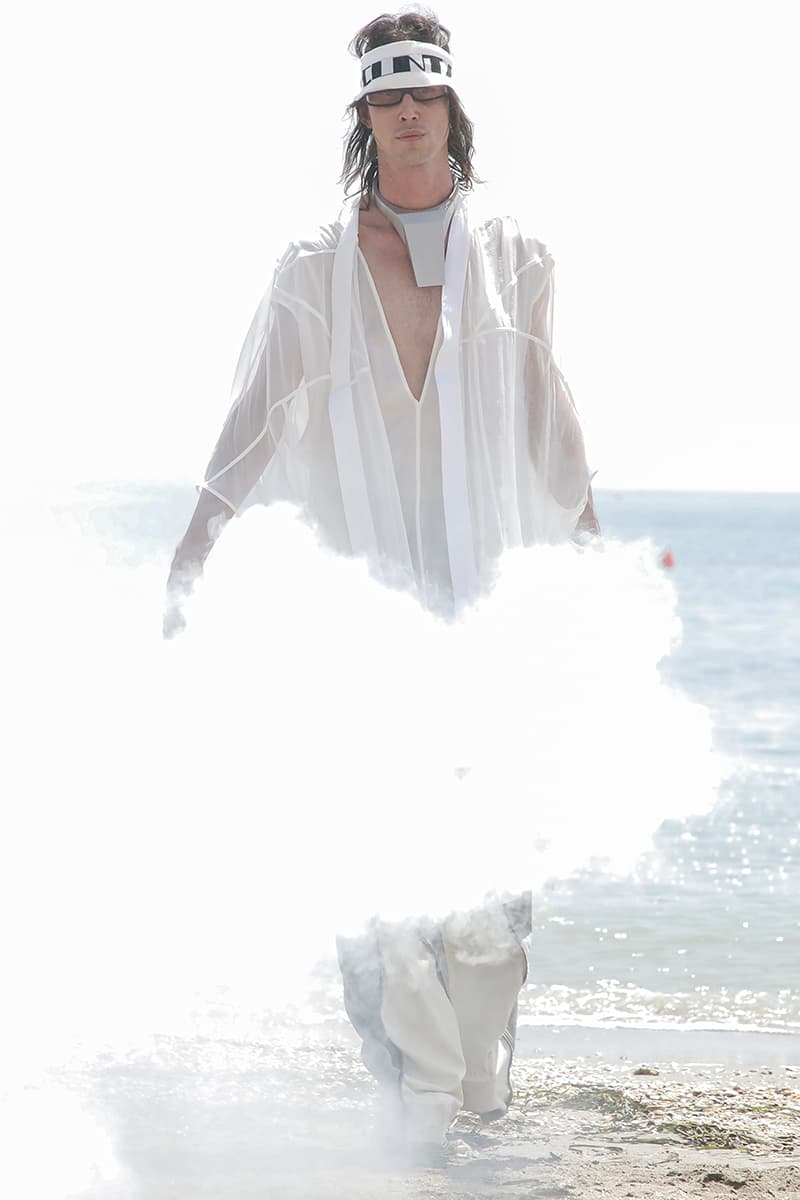 41 of 43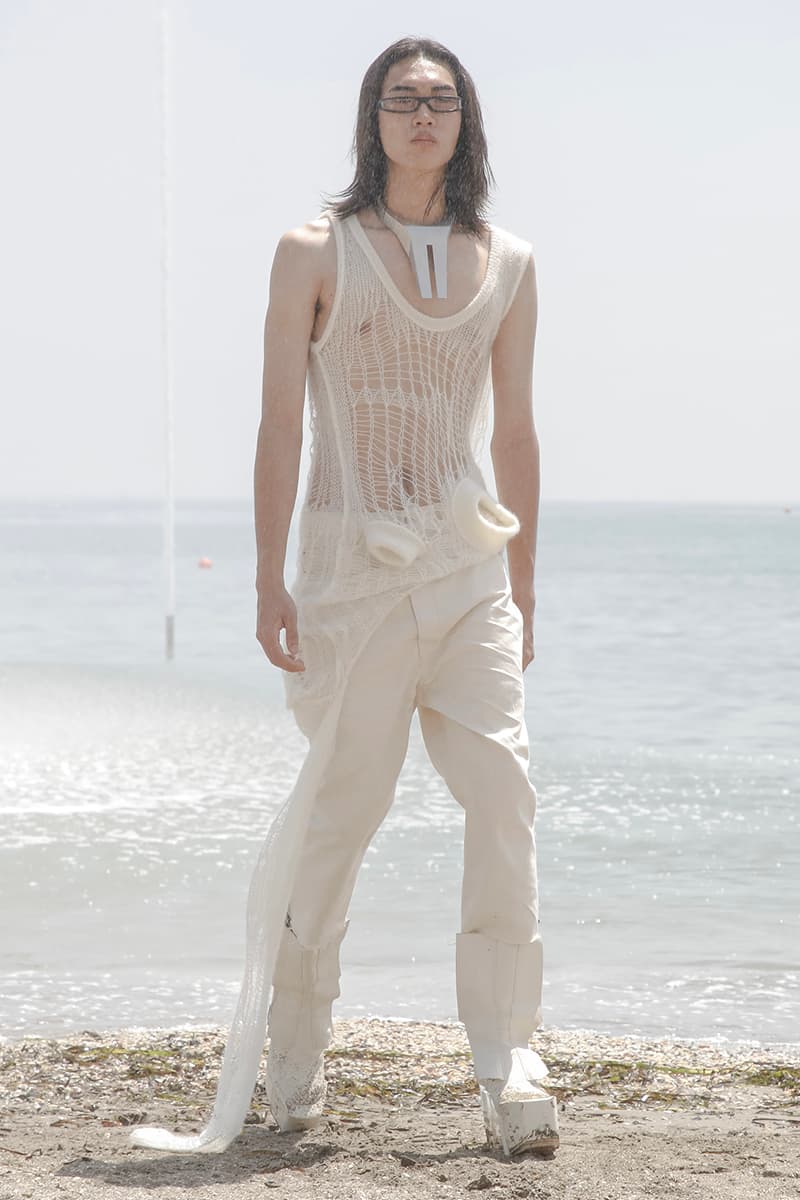 42 of 43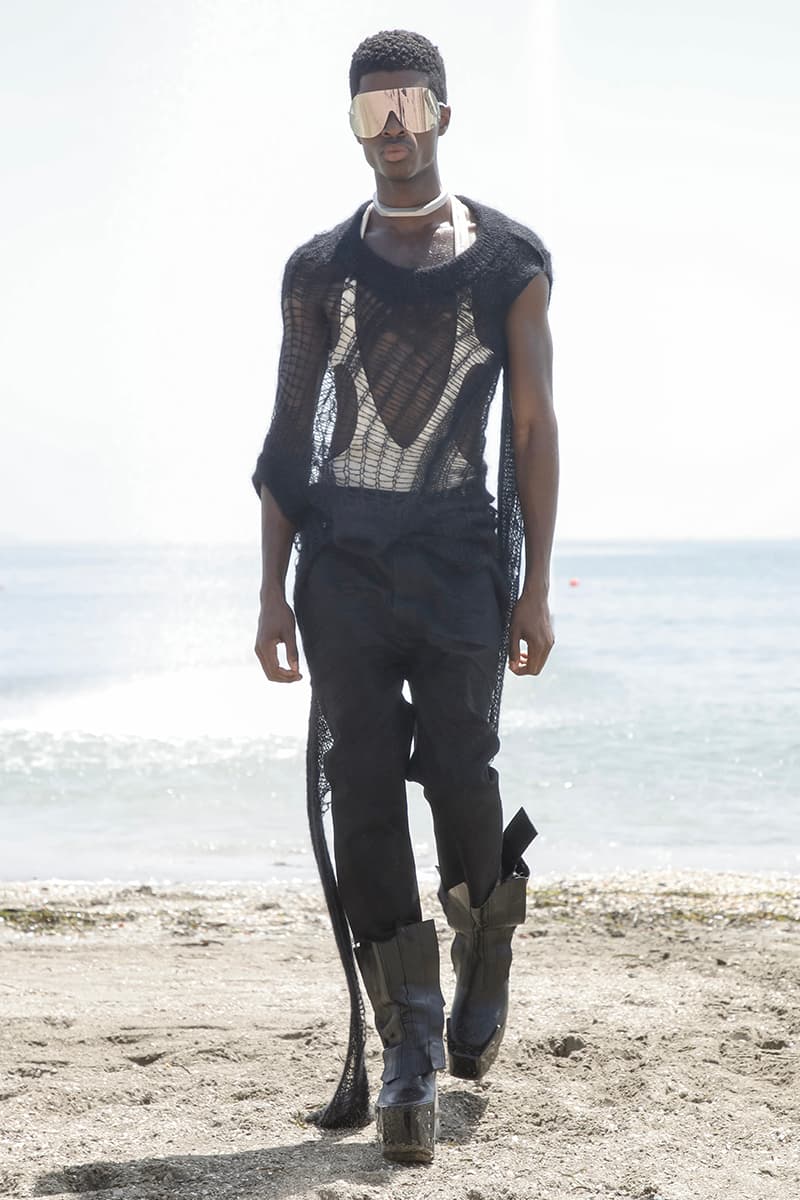 43 of 43
Looking towards the end of the COVID-19 era, Rick Owens put together a retreated showing of the eponymous designer's Spring/Summer 2022 collection from Venice's Lido di Venezia beach moments from the label's factory.
Titled "FOGACHINE," the seasonal range reflects our current moment by embracing hedonism through a mix of glam with responsibility and thoughtfulness. Owens says "white-magic-houses-of-the-holy-stairway-to-heaven hippies wear baggy, dragging flares over platforms, with eco-cotton disco bodysuit/bathers (ecodicso!) under transparent shirts or transparently tailored monster-shouldered blazers and coats," when describing the collection. Much of the collection is utilizes sustainable textiles like Global Organic Textile Standard Certified organic cotton, biodegradable cotton waste cupro and FSC certified viscose.
For SS21, Rick Owens worked closely with his tailoring crew to highlight interior structural process. Exposing coats and jackets by removing sleeves, deepening armholes and cutting away fronts and backs. Allowing the undyed cotton organdies and silk chiffons to reveal the once obscured constructions. Denim also serves as a major theme with 16oz dragging denims in black, natural and orange selvedge custom woven by Yamaasshi Orimono on vintage Sakamoto shuttle looms. Other denim expressions are made from Global Organic Textile Standard certified organic cotton sourced from an Italian mill founded in 1597.
Other standouts include snap front shirts, which Rick Owens calls "this generation's blazer," crafted of chiffon, crisp cotton and transparent fog nylon, along with a hand-knotted blanched coq feather jacket produced by Maison Février, the last operating plumassier in Paris. Accompanying items include brutalist chokers from an ongoing jewelry collection produced by Goossens, bags in pirarucu dragon scale leather, a food byproduct produced by the indigenous in Brazil, and personal non-toxic fog machines that come in three sizes that can be incorporated into garments.
Finally, the collection features reimagined archive stock by Swampgod, a local young creator that revels in deconstruction design.
Check out Rick Owens' SS22 "FOGACHINE" collection above.
For more contemporary fashion, Louis Vuitton enlisted BTS for its FW21 collection spin-off show.