Patek Philippe CEO Thierry Stern Reveals Even His Son Can't Get a Green Nautilus
But fear not, "something else is coming."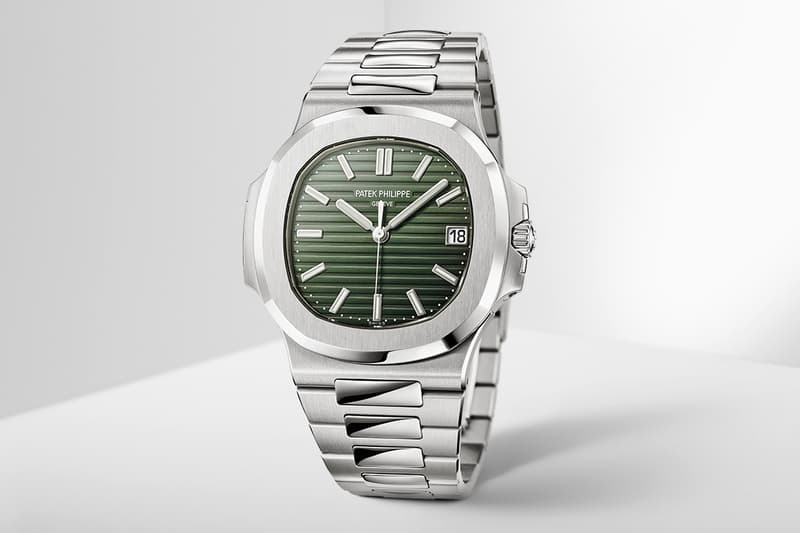 Yesterday's listing of a sealed Patek Philippe Nautilus ref. 5711-1A-014 on Antiquorum left a lot of people scratching their heads.
After all, not only is the $34,893 USD watch selling for 900 percent of its retail price but this particular one was listed as being still sealed in its original plastic factory wrap — a tradition that stopped in 2017 by the request of Patek Philippe to its dealers.
Looking for answers, U.K.'s Telegraph asked the head honcho of Patek Philippe, Thierry Stern, himself on how this could have happened. In the interview, Stern reveals that he expected the discontinuation of the iconic blue 5711 Nautilus to be met with some resentment and that he knew the demand for the green dial version would be high.
"Some would say that deciding to stop production of the iconic blue-dial Nautilus Ref. 5711/1A-010 was a mistake, but to me it was necessary. We don't want to produce too many of any single reference as this will lower the value, which is not good for our collectors. Another potential danger with such a strong reference is that it can turn you into a mono-product brand and that is not what I want. If suddenly the market decides that it has had enough of the design, I need to be sure that we have many others in our arsenal. But you know, I'm not stopping the entire Nautilus line, just this one reference. And, of course, I have a plan B. I'm not going to stop such a piece without having another idea — I may be crazy but not that much. You have to wait a little bit but, yes, something else is coming."
As for how the sealed watch made it to the auction, Stern answered with, "We try to avoid selling to people who will flip the watches like this but it's not easy to control." For those upset that they will most likely never get one, Stern slipped in that he himself couldn't even get one for his own son, and that it just adds to the "beauty and myth of Patek Philippe."
In other watch news, Audemars Piguet launches first-ever Royal Oak Offshore self-winding flying tourbillon.