10 Music Tours To Look Forward To in 2021
Catch the likes of J. Cole, Thundercat and Tame Impala live this year.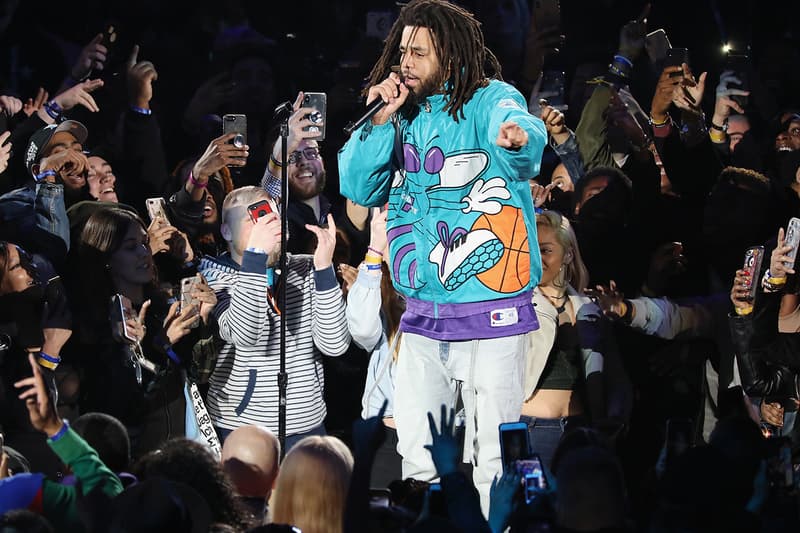 With vaccination rollouts slowly beginning in several parts of the world, the music industry is also taking baby steps back into normalcy. Music festivals have announced new dates for 2021, album releases are dropping on time and, most excitingly, several artists are plotting new or rescheduled tour dates for the second half of the year.
Acts like Tame Impala and Thundercat have planned several dates to support their albums that came out in early 2020, while J. Cole, Jack Harlow, Benny The Butcher, Rod Wave, Lil Durk and Lil Baby are set to hit the road for projects that dropped between late last year and early 2021. We also have Trippie Redd who is prepping to release his new album, plus the likes of Wu-Tang Clan staples GZA, Raekwon and Ghostface Killah who are getting together for a joint tour and Björk who will be performing several unplugged sets.
As we all look forward to the return of live music, HYPEBEAST has rounded up a list of tours to catch later this year.
Tame Impala – Phase 1 Rushium Trials
Tame Impala is hitting the road for The Slow Rush with the Phase 1 Rushium Trials tour. Billed as a mock pharmaceutical product called "Rushium," the tour is set to kick off on September 4 in Tennessee for Bonnaroo, and will see Kevin Parker and company stop by the likes of Chicago, Washington D.C. and Atlanta before finishing it off in Dallas Texas. Fans can also catch Tame Impala live at several festivals, including Life Is Beautiful and Outside Lands. Tickets are available on the official Tame Impala website.
View this post on Instagram
GZA, Raekwon, Ghostface Killah – 3 Chambers Tour
GZA, Raekwon and Ghostface Killah are coming together for the 3 Chambers Tour, where the Wu-Tang Clan staples will be performing tracks from each of their classic solo albums — Liquid Swords, Only Built 4 Cuban Linx and Ironman. The trio will be opening the tour in Minneapolis on October 1 and will perform in areas like Chicago, San Francisco, Boston and New York until early December, when they will be rounding it out with a final show in Indianapolis. "As we start to approach a back to normal environment, which is overdue, I'm overly excited about seeing my fans again. This 3 Chambers Tour will be something I recommend nobody misses. This shit will be bananas!!!! Get ready to enter the WU again… (#ironliquidlinxshit)," Raekwon said in a press release.
View this post on Instagram
Jack Harlow – The Crème De La Crème Tour
Rolling Loud is set to present Jack Harlow's forthcoming Crème De La Crème Tour, which will see the GRAMMY-nominated artist hit up places like Miami, Chicago, Atlanta, New Orleans, Houston, Toronto and Los Angeles from July to early December. Harlow, who previously released his debut studio effort Thats What They All Say, will also make festival appearances at Rolling Loud Miami, Lollapalooza, Hive Music Festival, Bonnaroo, Rolling Loud New York and more. Tickets are available now on Jack Harlow's website.
View this post on Instagram
J. Cole – The Off-Season Tour
Fresh off the release of The Off-Season, J. Cole has enlisted 21 Savage and Morray for a one-month North America tour. The three artists (with this exception of the Atlanta show; Morray will not be present) will hit the road this September and travel across 20 different cities, including Boston, Chicago, Detroit, Las Vegas, Oakland and Los Angeles. Cole will also headline Rolling Loud New York and Rolling Loud California, which will take place in October and December respectively. The Off-Season Tour marks the artist's first tour since his KOD Tour in 2018, so fans who are keen on catching him live can get tickets on the Dreamville website.
View this post on Instagram
Lil Baby x Lil Durk – The Back Outside Tour
Lil Durk and Lil Baby will be going on a six week tour in support of their collaborative album, The Voice of the Heroes. Fans can catch the pair in areas like New Orleans, Phoenix, Los Angeles and Brooklyn from September to mid-October, with tickets available via Live Nation.
View this post on Instagram
Thundercat – It Is What It Is North America Tour
Thundercat is celebrating his GRAMMY-winning album It Is What It Is with his largest headlining tour yet. Joined by Channel Tres as the opening act, the artist will be kicking things off in Omaha in late July followed by dates in San Francisco, New Orleans, Phoenix and Seattle until early December. Fans can get their tickets on Thundercat's official website.
View this post on Instagram
Benny The Butcher – The Burden of Plugs Tour
Benny The Butcher is celebrating both Burden of Proof and The Plugs I Met 2 with the joint The Burden of Plugs Tour, which will start this October in Atlanta and stop by Charlotte, Philadelphia, Detroit, San Diego and more before closing out in Austin in November. "IM BACK!" the artist excitingly wrote on Instagram, with tickets available now on the Griselda website.
View this post on Instagram
Trippie Redd – Tripp At Knight North America Tour
In anticipation of his forthcoming album, Trippie Redd is hitting the road with iann dior and SoFaygo for the Tripp At Knight Tour. Kicking off in late August in Minneapolis, fans can catch Redd and his guest performers in Cincinnati, Cuyahoga Falls, Atlanta, Miami, Denver, Seattle and more before the final show in Los Angeles in October. Tickets are available now on Trippie Redd's official website.
View this post on Instagram
Björk – Björk Orkestral
Björk will be performing a series of "unplugged" shows in Iceland between August 29 and September 19 for her Björk Orkestral tour. The legendary artist will be joined by over 100 different Icelandic musicians across the dates, and each performance will include varying instrumentation and set lists. Fans can expect the strings section, brass section and a 15 piece chamber orchestra of the Icelandic Symphony Orchestra, along with the flute septet Viibra to perform material from Post, Vespertine, Selmasongs, Medúlla, Biophilia, Utopia, Homogenic and Vulnicura. All the shows will be livestreamed to raise money for a women's shelter in Reykjavik called Kvennaathvarfið.
View this post on Instagram
Rod Wave – SoulFly Tour
In addition to Trippie Redd and Jack Harlow's tours, Rolling Loud will be presenting Rod Wave's two-month SoulFly Tour in support of his album. The 22-year-old artist will kick off his tour on his birthday — August 27 — in Houston before appearing in Raleigh, Chicago, Baltimore, Phoenix, Seattle and more. Tickets are available now on the SoulFly Tour website.
View this post on Instagram