Benny The Butcher and Harry Fraud Deliver 'The Plugs I Met 2'
Featuring appearances from the likes of 2 Chainz, French Montana and the late Chinx.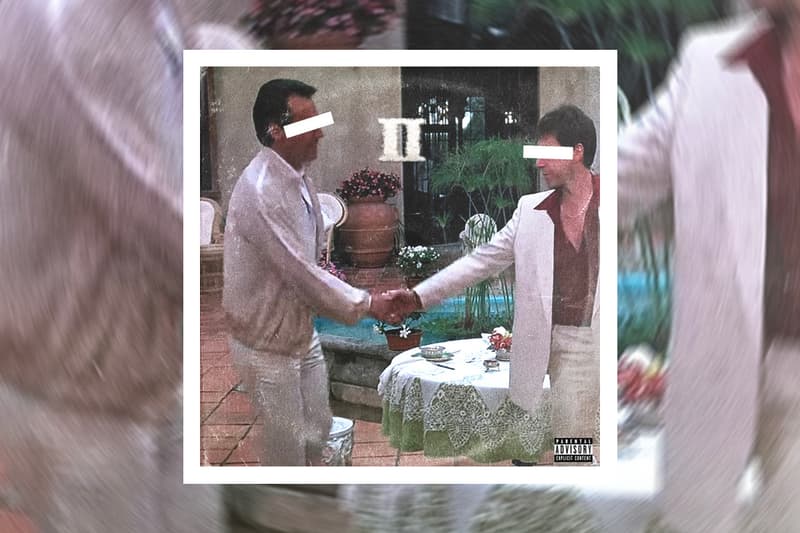 Benny The Butcher and Harry Fraud have dropped off the sequel to their June 2019 collab, aptly titled The Plugs I Met 2.
Clocking in at just under 30 minutes, the nine-track project features guest appearances from 2 Chainz on "Plug Talk," Fat Joe on "Talkin' Back," French Montana and Jim Jones on "Longevity," Rick Hyde on "Survivor's Remorse" and the late Chinx on "Overall." Speaking to Nadeska for Apple Music, the Buffalo rapper revealed that the Chinx verse was Fraud's idea. "He had a Chinx verse that he had, he was like yo, what you think about if I do that? I was like that would be crazy. And it came out like we was in the studio together. I don't know what time that verse was from, but I know it fit perfect," he said.
Butcher also revealed in a separate statement that he recorded Burden Of Proof and The Plugs I Met 2 — the latter marking his first release since he suffered a gunshot wound in November 2020 — at the same time. "…so it's the same headspace; but a different energy. I recorded Burden Of Proof in Cali with Hit-Boy and The Plugs I Met 2 in Brooklyn with Harry and you can hear that influence" the rapper explained. "I came in as an underdog, to filling out my position as one of the elite rhymers in the industry. Plugs 2 expands upon that mindset; the same confidence, same attitude, cocky, but I still have something to prove."
Fraud added, "Plugs 2 is the story of a hustler who has realized success but understands how fragile it is. Lyrically, the album shows Benny reflecting on what he's sacrificed to get here and what he'll need to do to continue his rise to the top. With this project, we set out to transport the listener into a world that was lush, but still gritty, triumphant, but still emotional and sonically diverse across the board."
Stream Benny The Butcher and Harry Fraud's The Plugs I Met 2 on Spotify and Apple Music.
In other music news, Lil Tjay enlisted Polo G and Fivio Foreign for the track "Headshot."