Take a Look Inside Gucci's Five-Floor Palazzo Settimanni Archive
Curated by Alessandro Michele.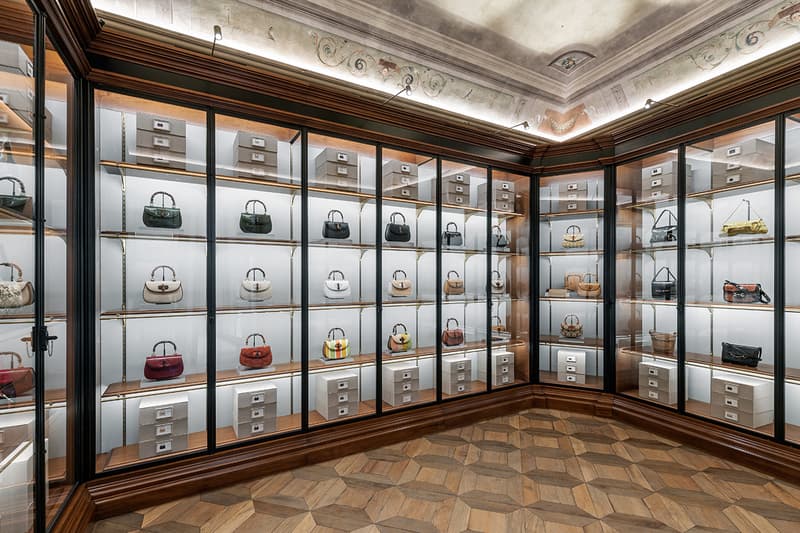 1 of 5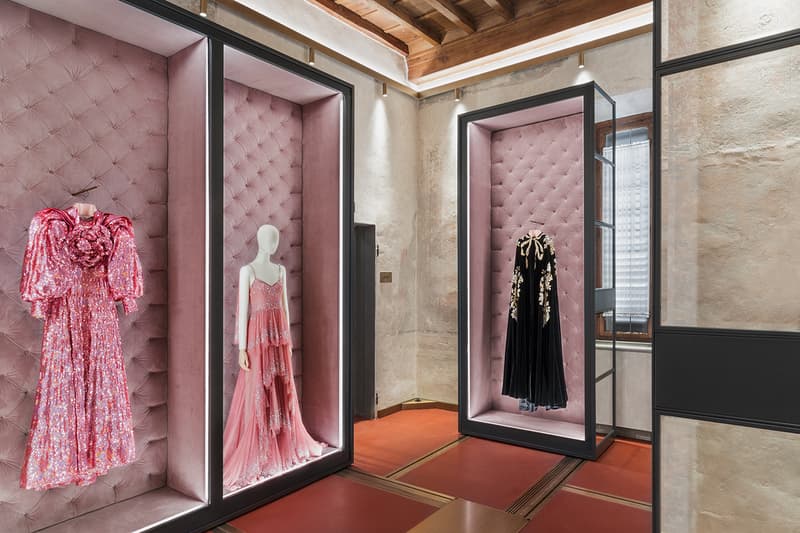 2 of 5
3 of 5
4 of 5
5 of 5
Gucci's archive is arguably one of the most extensive and storied in fashion history, and now thanks to Alessandro Michele, this has been curated in the refurbished Palazzo Settimanni.
Situated in Via delle Caldaie in Florence, Italy, Palazzo Settimanni dates back to the 15th century and was one of the reasons why this district transformed from a working-class area to a world of wealth and opulence where notable families called home.
No wonder, then, why Gucci purchased Palazzo Settimanni in 1953. Over the years, it served Gucci as a workshop, factory, and showroom, and now it has been restored to its former glory under the creative lens of Michele, who has created a new narrative for the archive that explores "the archivist, the historian, the anthropologist, the scholar, the psychoanalyst and the philosopher" mindsets of Gucci.
"Palazzo Settimanni, now free of earlier additions, is transformed into a magical place to which I have restored a sense of porousness: you pass through it, air gets in, you can walk through it as if it were a journey. I'm porous, absorbent, permeable", explains Alessandro Michele. "I have restored to the Palazzo a fairy-tale aura which, for instance, allows the small entrance hall to become a gateway to a dream dimension. I envisaged it as a sort of secret place within the House, an inner sanctum from where one sets out for Gucci's holy lands."
As for what's on display, you'll find five floors of Gucci's greatest pieces from its archives set against the backdrop of "19th-century decorations, 18th-century trompe l'oeil, late 17th-century frescoes, and even earlier ornamentation." Gucci divides the collections and pieces into themed rooms across all floors — in the basement, for example, there are three halls: "Radura" (porcelain and household items), "Herbarium" (stationary), and "Maison de L'Amour" (leisure items).
On the ground floor, Gucci presents vintage handbags and small leather goods, as well as vintage luggage, and jewelry from all eras. Floor one is all about textiles and is predominantly centered around scarves and dresses, while other floors continue to display iconic pieces from Gucci's back catalog.
As Valerie Steele, director and curator of the museum at the Fashion Institute of Technology explains, the archive is "Far from being a dusty attic, it is a dynamic system of knowledge production and inspiration. Archives are based on the drive to collect and categorize objects from the past, not because of any nostalgia, but because the style of objects changes over time. This relation to time means that a brand like Gucci, which has a 100-year history, develops archives in order to keep a tangible cultural heritage alive, now and for the future."
Take a look at some of the notable areas of Gucci's new archive above.
In other news, Balenciaga has wiped all of its social media platforms.