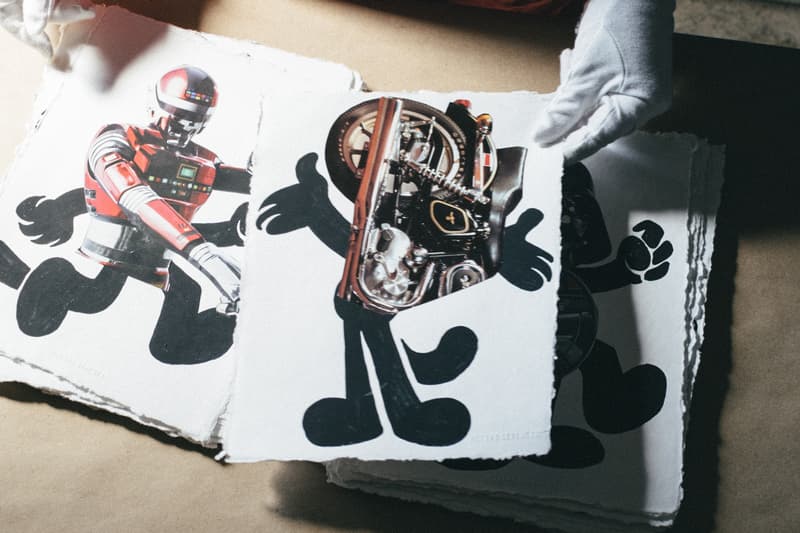 Kostas Seremetis Launches First-Ever HypeArt Collaboration
A series titled 'The All Mighty' featuring 43 original prints.
---
UPDATE (July 24, 2021 9:00 a.m. EST): Kostas Seremetis and HypeArt's The All Mighty collection of prints and original works will soon be available today at 9 p.m. EST on HBX Life. The collection features artworks with Kostas' illustrative interpretations of Greek ephemera, iconic characters and more.
The series includes 43 original works (KS001-KS043), numbered limited edition prints (KS044-KS047, 25 each) as well as yellow and black variants (KS048-KS051, five apiece).
To learn more about Kostas' storied career and practice, check out our exclusive Studio Visits feature.
---
ORIGINAL STORY (July 22, 2021 9:00 a.m. EST): Kostas Seremetis and HypeArt are launching a limited edition series of collaborative prints titled The All Mighty as well original artworks. Based in Hudson, NY, Kostas is the celebrated artist known for his bold representation of realities in popular culture spanning over a decade. His illustrative practice encompasses painting, film and sculpture that feature abstract representations of nostalgic characters such as Mickey Mouse, Felix the Cat and others. Inspired by his Spartan background, the artist often recalls ancient works in his visual art pieces such as statues and Greek ephemera.
Kostas had his first solo exhibition at the Mary Anthony Gallery in New York City (1997) and has shown in group exhibitions among artists like Gerhard Richter and Jean-Michel Basquiat at Murakami's KaiKai Kiki Gallery in Tokyo, Japan. Having lived, worked and exhibited internationally, his evolving aesthetic approach continues to explore archetypes, popular culture and concepts of mythology in cross pollinated themes. Following a path of synchronicities, it led Kostas to the manifestation of this body of work: "It is a fantastic journey to be perpetual in painting and collage, exploring the mysticism in co-creation. "'The All Mighty' are interpretations of my vision and experience."