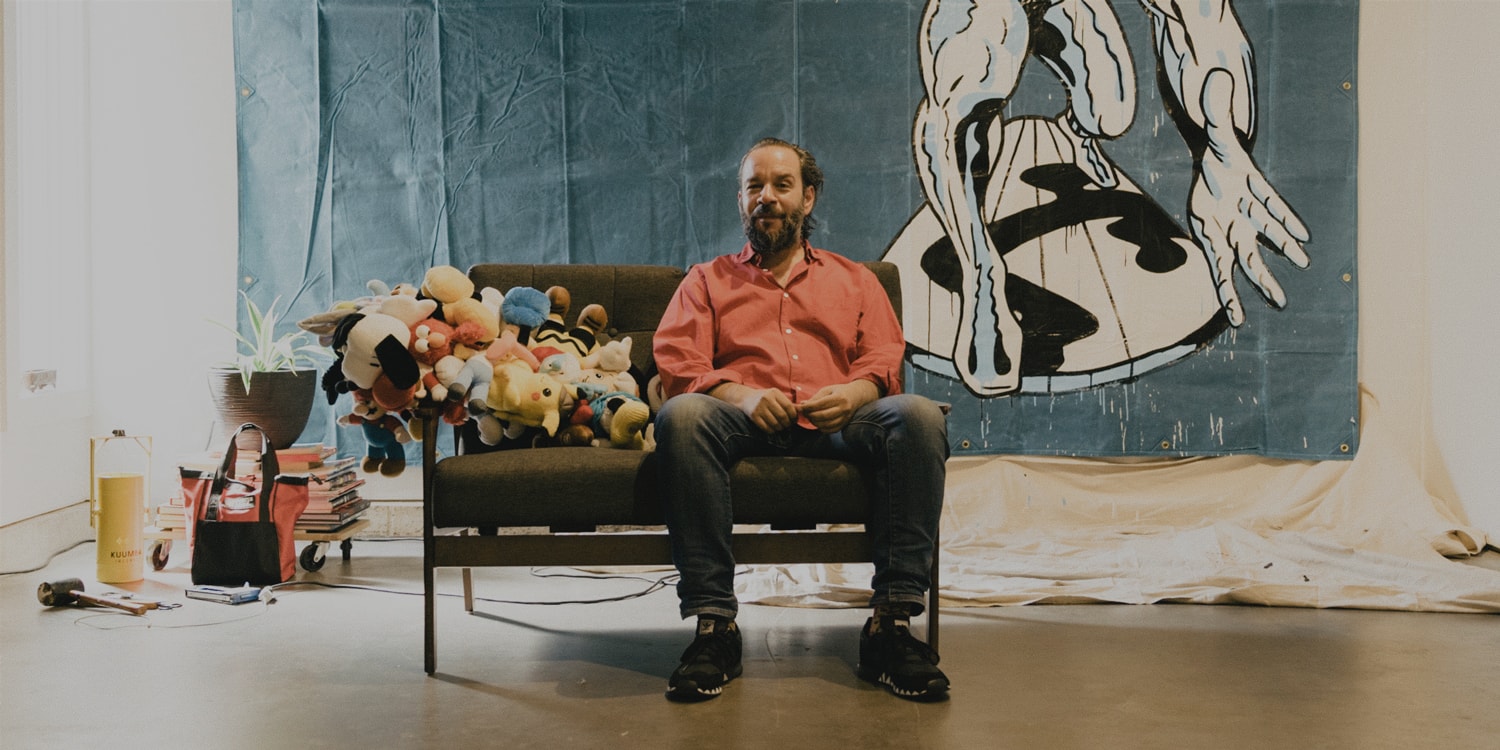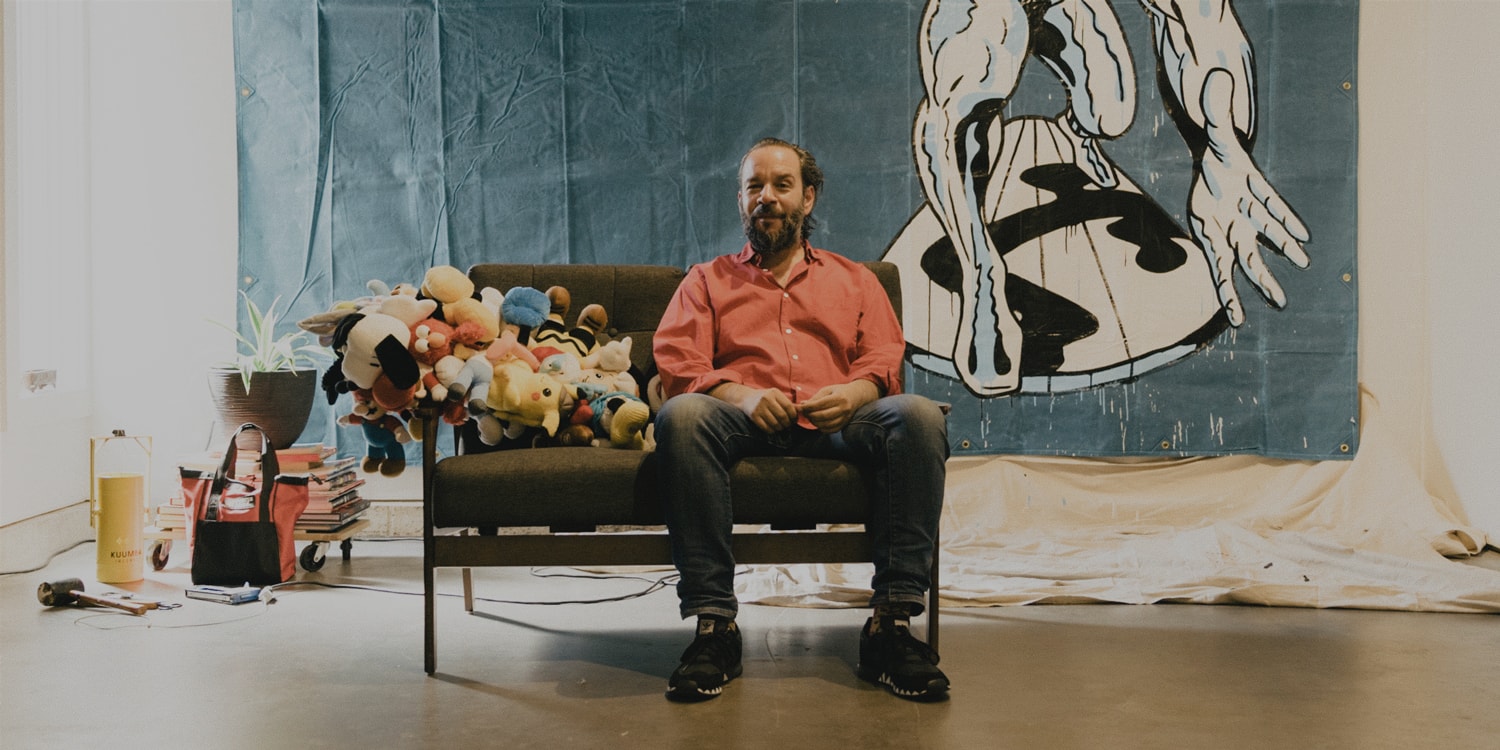 Studio Visits: Kostas Seremetis
From working with A$AP Rocky and John Mayer to showing with graffiti legends in Paris, the NY-based artist tells us about his storied career.
Kostas Seremetis doesn't just make art, he "jams." The New York-based artist redefines the aforementioned musical term of improvising with other musicians, especially in jazz or blues, in his artistic approach. Brandishing a paint brush or pencil as his instruments, the artist loses himself in his work as a musician would if he were engaging in an uninterrupted, solo melody.
HYPEBEAST was recently invited by Kostas to visit his studio and loft space in Hudson. Upon entering his creative domain, we were immediately engrossed by his brilliant mix of pop-culture subjects sprinkled across canvases, three-dimensional objects and unconventional mediums like military tarp. From classic superheroes to ancient Greek statues, there are a myriad of influences that Kostas counts for the imagery in his pieces that scream nostalgia.
The artist not only gleans inspiration from music, but also from his upbringing as the son of Greek immigrants and multifold interest in pop culture. For his interdisciplinary work, he culls visuals from comic books, science fiction, classic paintings, animation cartoons, graffiti, and Greek mythology. He began showing his work at the age of 19 in Boston. Back in 1994, he was commissioned by the Warner Bros. Studio Store, where he had three sold-out exhibitions. Over the years, Kostas has amassed a large international following. He exhibited in renowned art spaces around the world including major art cities such as Paris, Berlin, and London to New York, Los Angeles, and Tokyo.
1 of 2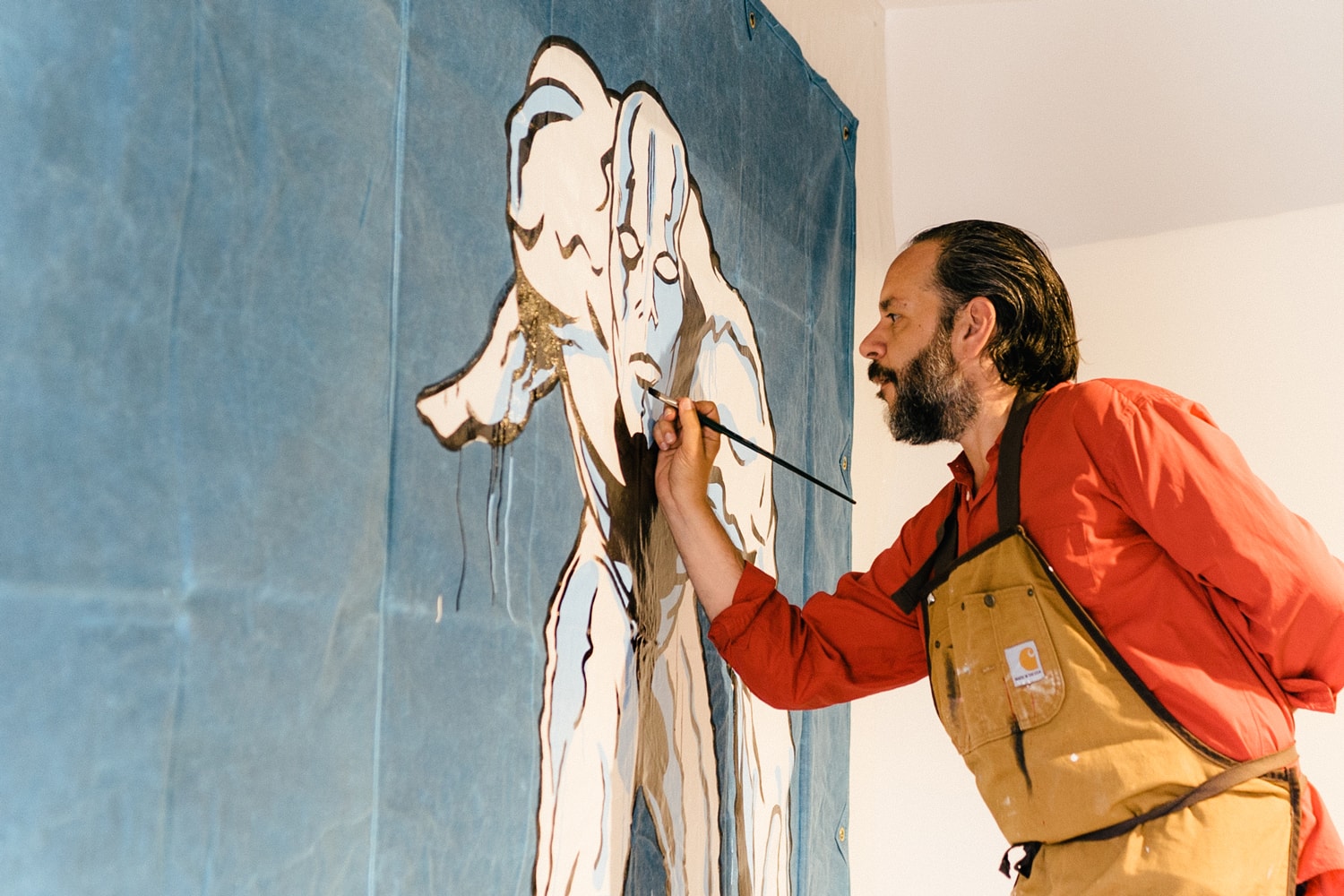 2 of 2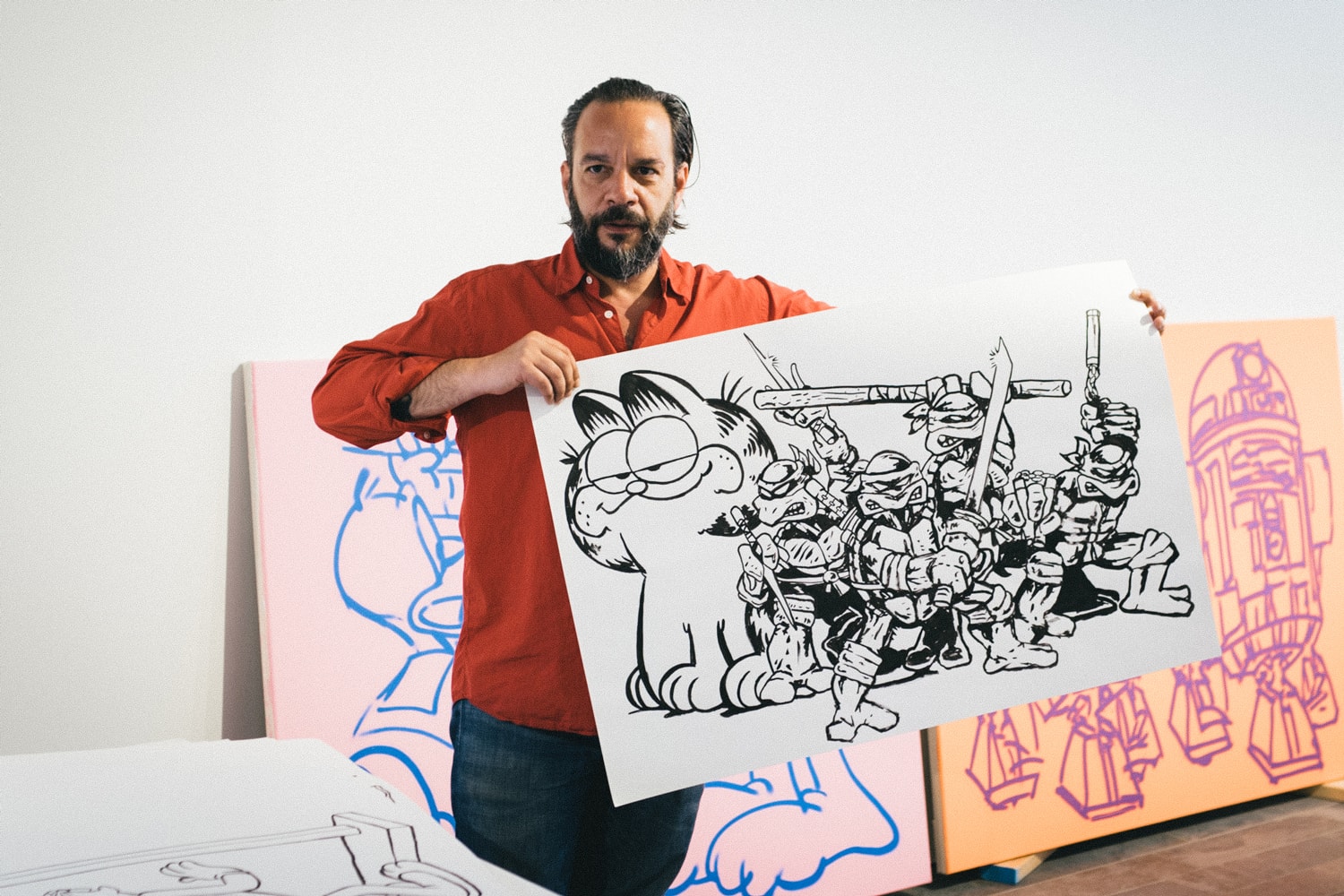 Seremetis has even shown his work at museums including Parco Museum in Tokyo, the Triennale Museum in Milan, Museo de la Ciudad de Mexico in Mexico) as well as galleries such as V1 Gallery in Copenhagen, The Hole in New York and Anonymous Gallery in New York. Most notably, in 2008, he took part in the exhibition "Lo Hi" showing his work alongside masters such as Gerhard Richter and Jean-Michel Basquiat at Takashi Murakami's Kaikai Kiki Gallery in Tokyo, Japan. Two years later, he showed for an exhibition called "Kindergarten," curated by Giorgio de Mitri, at the historic Palazzina dei Giardini in the Italian city of Modena with famous street art peers including Futura 2000, Mode2, Os Gêmeos, Tom Sachs and Boris Tellegen, aka Delta.
From paintings and sculptures to film and music, Kostas has had his hands in plenty of creative mediums. Beyond his studio practice, Kostas has spearheaded animation and directing for films. He's best known for repurposing footage from popular movies and creating split-screen clips. His Star Wars trilogy was shown in the Sydney underground film festival in 2011. For the project, Seremetis edited a 126-minute film, taking the left third of Star Wars, the middle third of Empire Strikes Back and the right third of Return of the Jedi, and mixing them into one film. What's more, he also worked with John Mayer on the rockstar's first Dead and Company tour back in 2017, creating the main graphics for the global installation as well as merchandise. He also collaborated with A$AP Rocky on his lyrics-free music video on YouTube titled "Riot Rave."
For his most recent project, Kostas Seremetis teamed up with HypeArt to launch a limited edition series of collaborative prints titled The All Mighty as well original artworks. To learn more about Kostas' studio practice, inspirations and storied career as an artist, check out our exclusive interview below.
1 of 2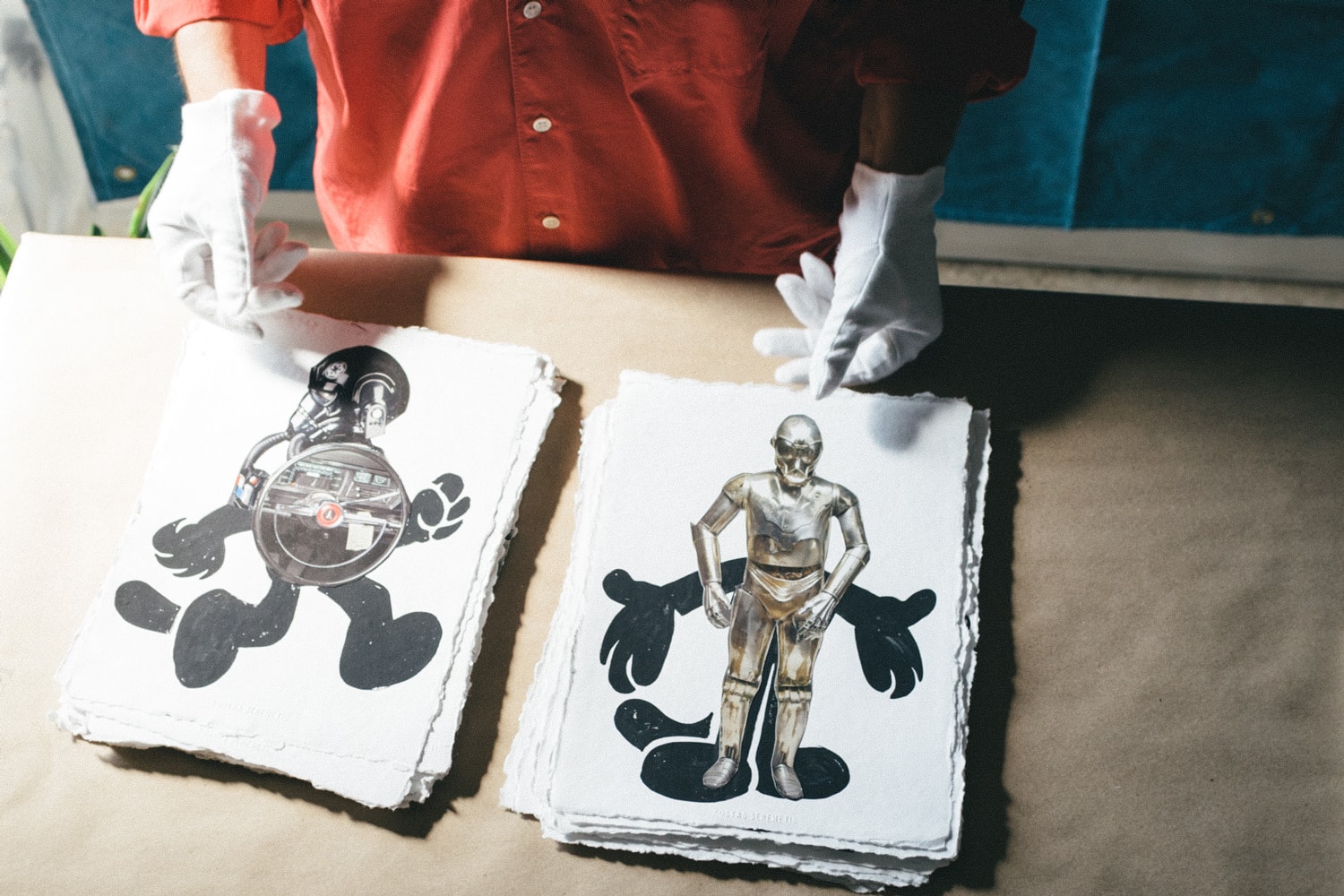 2 of 2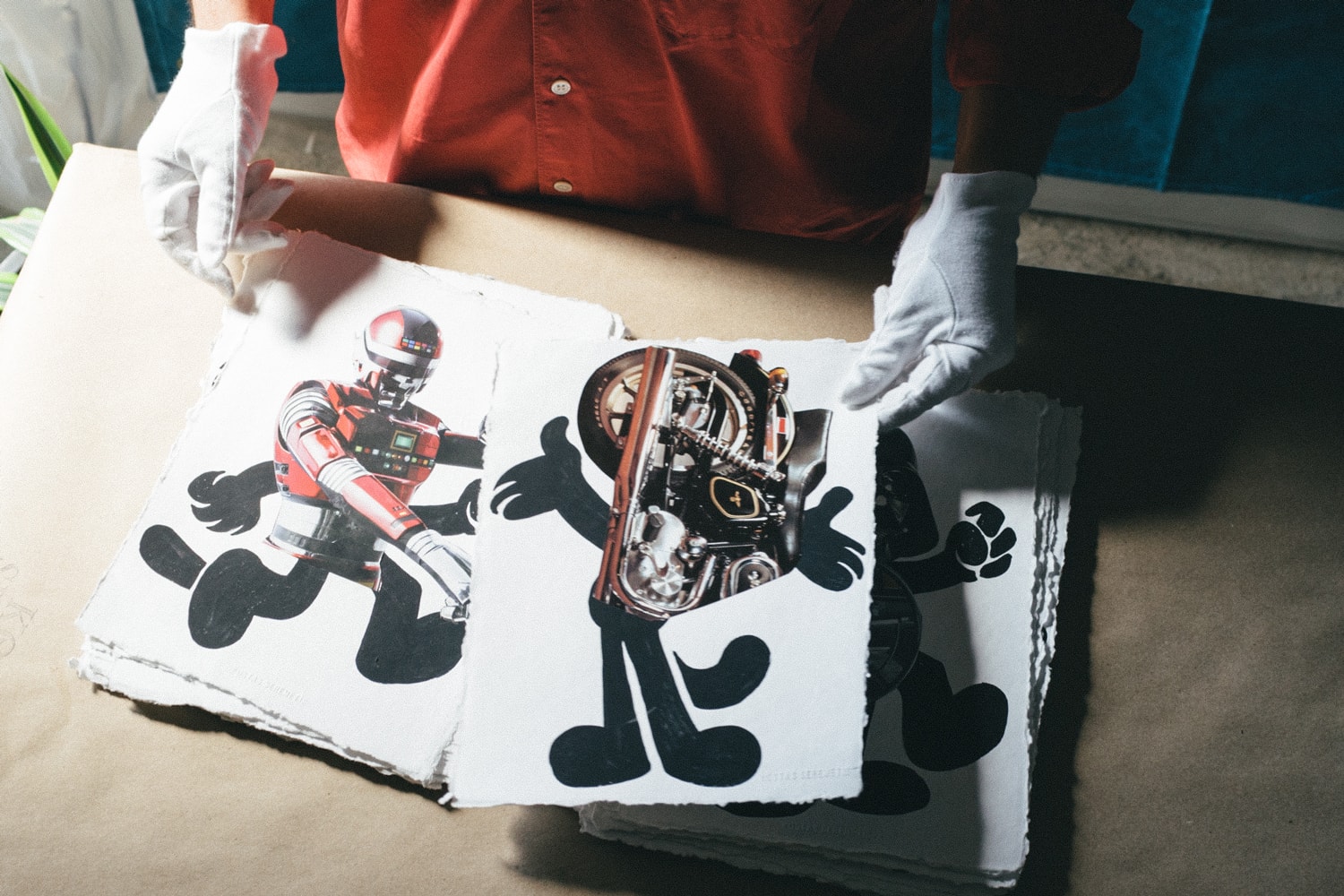 "I've never established my own brand, I always found myself collaborating with others."
You've been involved in the art industry for over three decades. What would you say is the main reason for your continued success?
I've never established my own brand, I always found myself collaborating with others. I felt like my art practice held more atomic weight by working with others.
Tell us about your life-changing experience in New York City.
I had a really nice run in New York back in the '90s. I stayed in New York until 2012. So many things happened! My career was on fire, I was making a lot of work and selling quite regularly. However, my personal life was in shambles. I got divorced, I was living in my studio and I slept on the floor for about two years. I would also lie to people who asked me if I lived in my studio and I told them 'no, no, I have an apartment.' The thing that crushed me, Ronnie Cutrone, had passed away.
Who's Ronnie Cutrone to you?
He was Warhol's assistant. I adored Ronnie and his career was so huge. He was like my art father who taught me a lot about the industry. At the time, I was making a killing and he wasn't because he was deathly ill. I would work all day and then drive an hour upstate to go see him. I would sweep his studio, help him package his paintings and mainly work as his assistant. My career was on fire and I was sweeping this guy's floors and helping him out. He passed away while I was flying back from Moscow after I participated in a big show.
1 of 2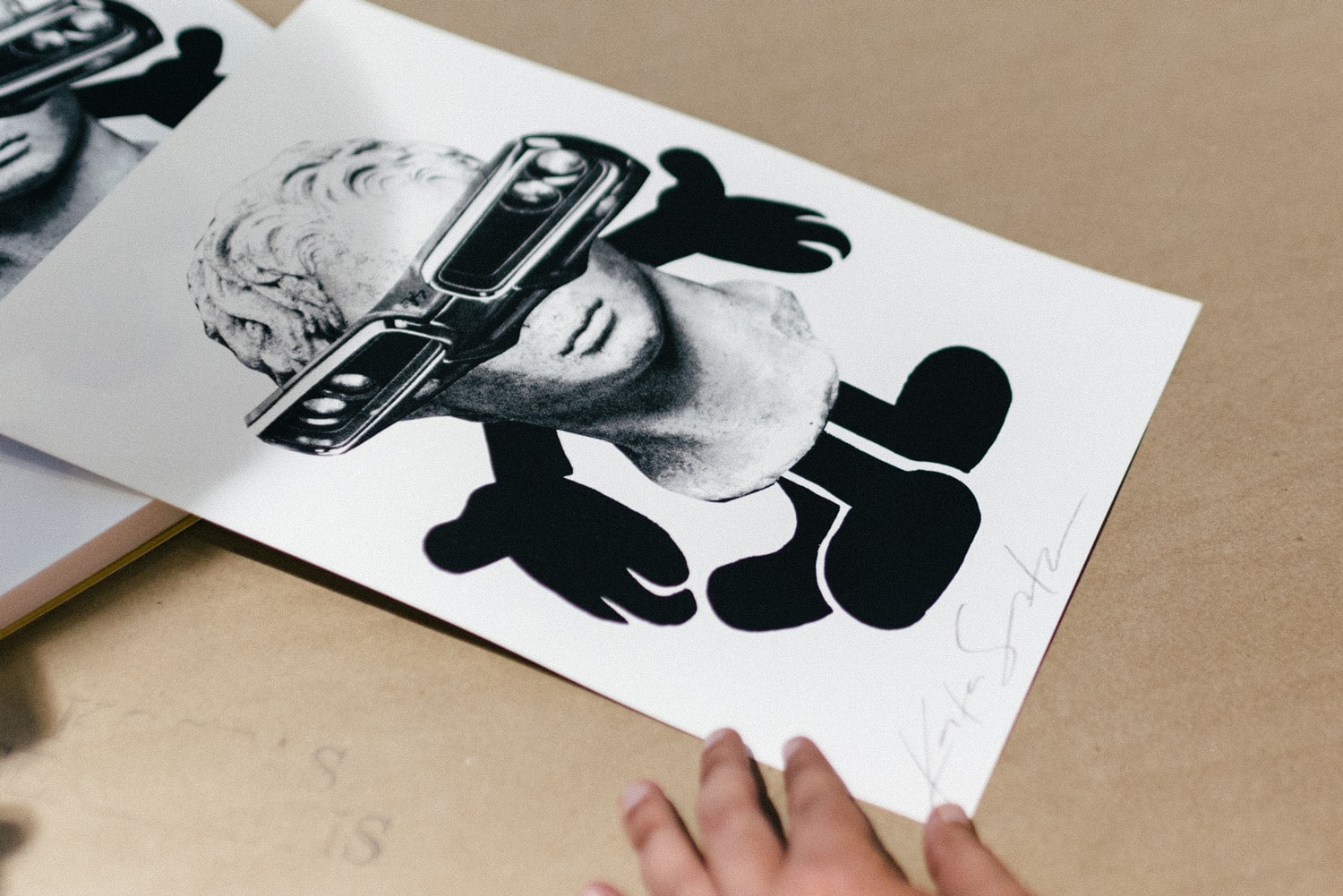 2 of 2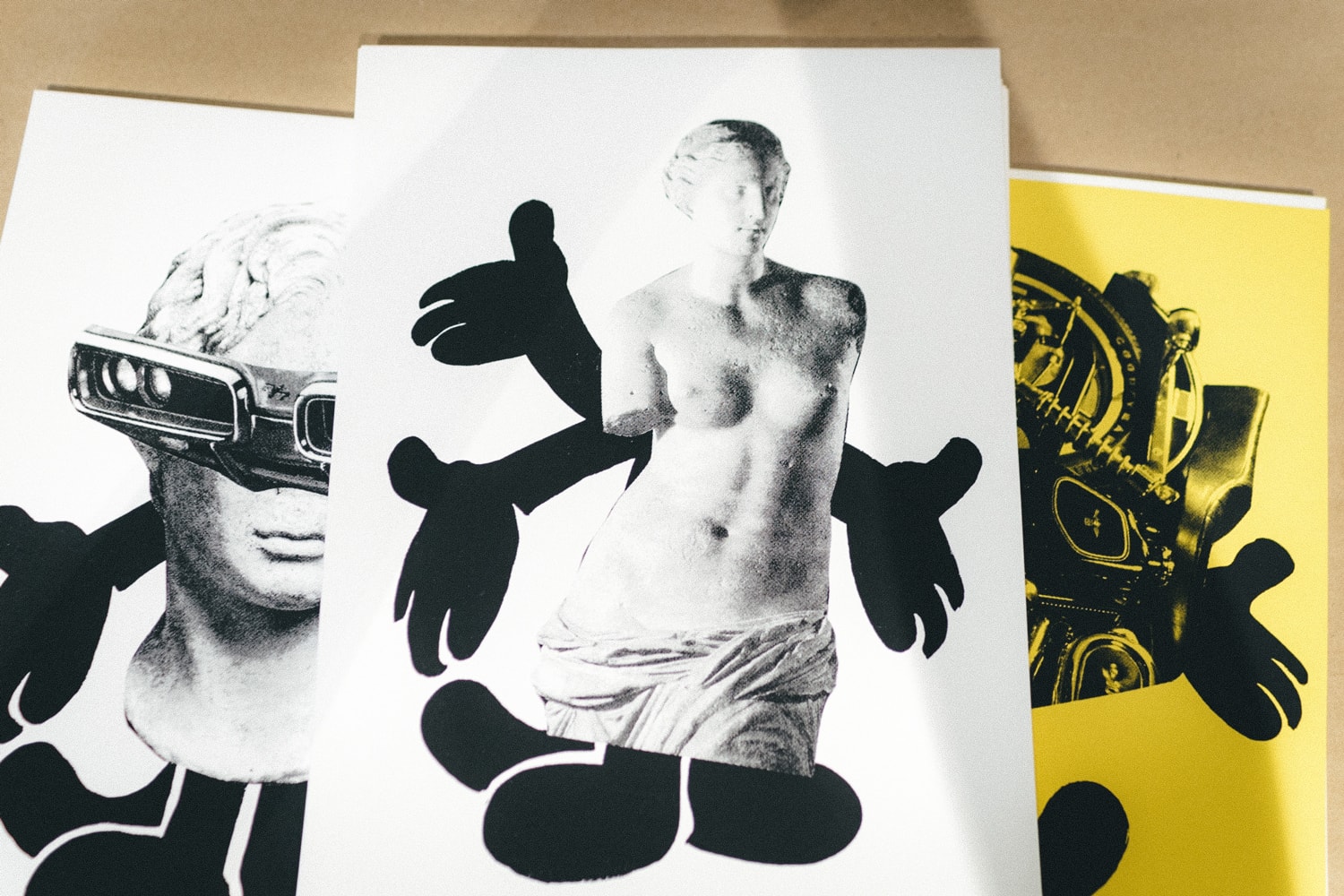 "Whatever intention I was putting into my painting is transmitted."
Any other notable artists from that period that you admired?
Before Ronnie died, RAMMELZEE died and that was crazy. I was RAMMELZEE's last art dealer. Nobody could sell his work before he died. It was pathetic. I met him through Doze Green. We became friends immediately and I drew his portrait. He's the only person I photographed and did a drawing of. He put on his mask for me and it was so scary. I told him 'that mask is amazing' and he said 'what mask?' He was so into character. When he passed away, I kind of lost it because I was trying to sell his paintings to my clients. No one would buy them. Stuff that was going for $4,000 USD is now $60,000 USD or $70,000 USD now. We were working out a trade, but it never happened.
What made you want to leave New York City?
All my good friends were kind of withering, so I decided to move to Paris thinking that I was going to take SEEN's studio. He was like all you gotta do is rent an apartment. So I rented an apartment, but I also had a dear friend that lived there who had this loft space. I needed a spiritual cleanse. My life was in shambles. I really needed to find my center, so I spent my time in Paris by going to the Picasso museum almost weekly. Going to coffee shops and going to the Louvre. At the same time, I got invited to go to Switzerland and spend time at the Balthus Estate.
What was it like working at the Balthus Estate and living in Europe?
Balthus was kind of like the last of the Man Ray's, Picasso's and the Modigliani's. My best friend married his daughter. So I would spend my time, of course, in Paris, but every other month I would go to Balthus' castle which was in Rossinière, Switzerland. It was a five-hour train ride and I would paint there. I took what I knew from street culture and then started to learn more about the Impressionists and the other Masters. I spent my time in Paris, painting these blue paintings. I survived off of these paintings privately. In the meantime, I was also doing meditation, eating properly, and really cleansing my spirit. Whatever intention I was putting into my painting is transmitted. So if I was in a good space, spiritually and mentally, it's going to be in that painting.
1 of 2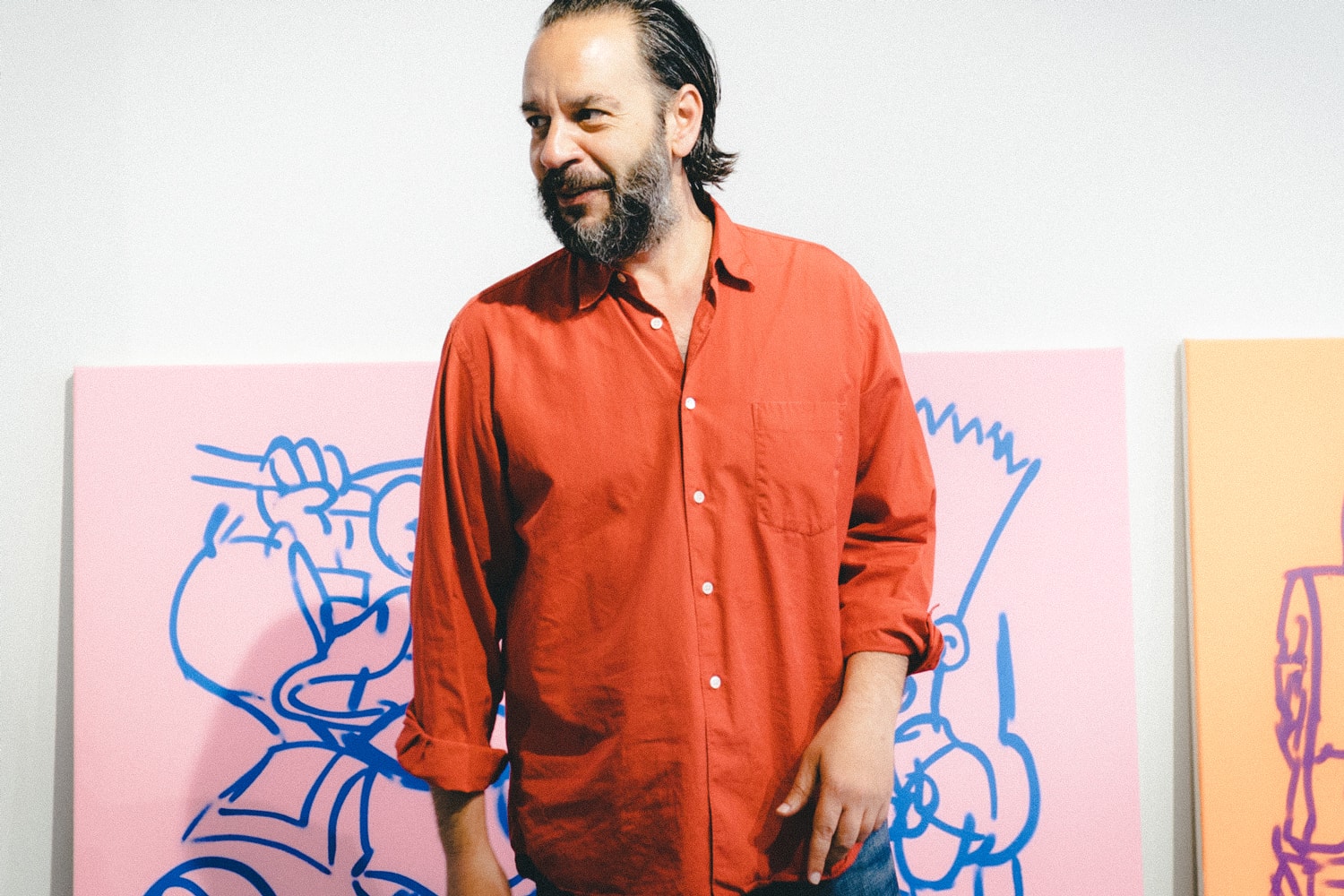 2 of 2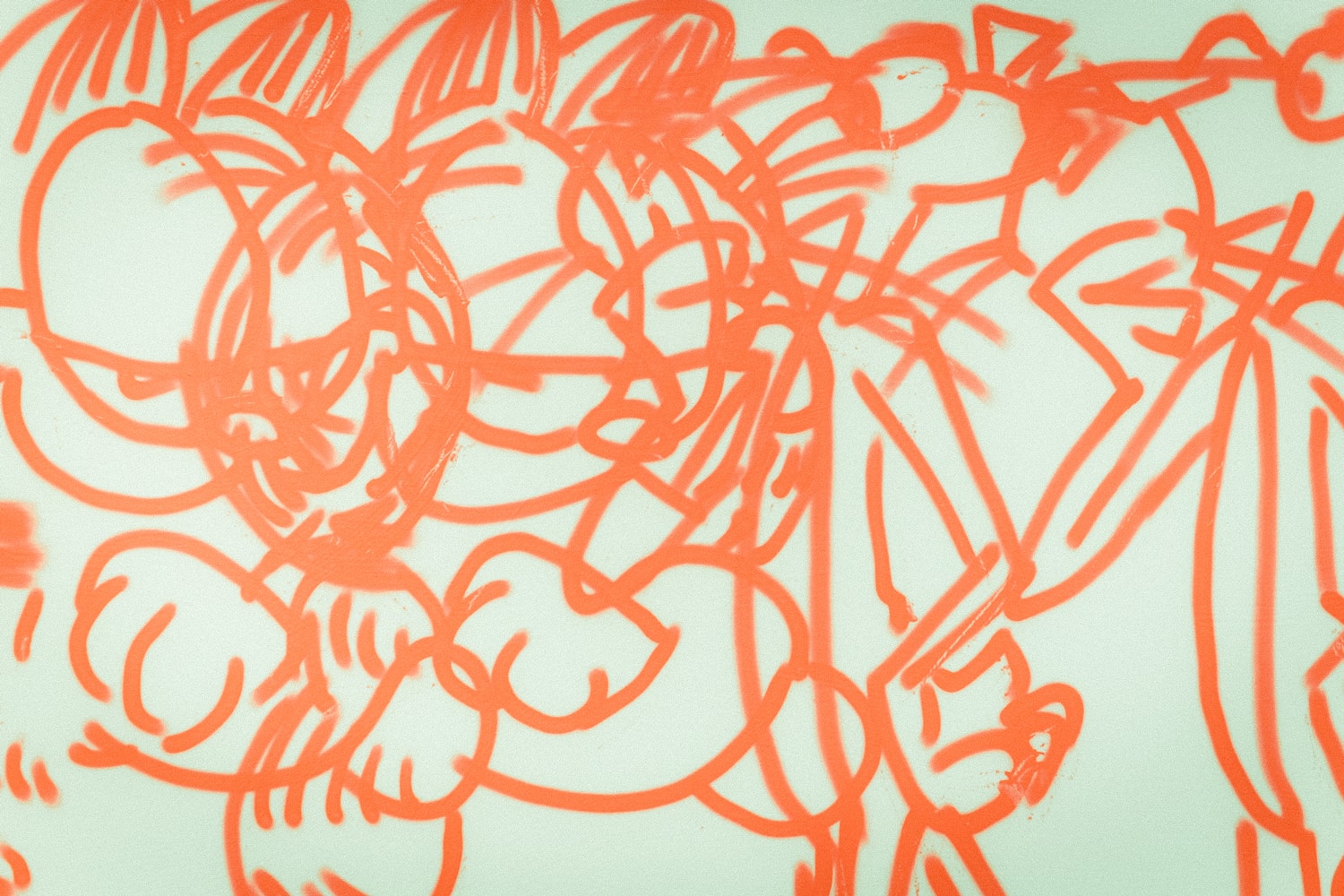 "You're only happy when you work with people that feel right."
So art-making is a kind of therapeutic medium for you?
Totally. Art is powerful, magical, and if I have a bad day. I really worked on myself and had to go through forgiveness of self and all of these things that we do as a human being as we carry through life's journey. I did everything possible to clear my spirit.
How long did you stay in Paris?
I spent two years in Paris. I felt really good and my painting arm was strong, I kind of had that muscle to show up everyday. Before I left Paris, I directed the "Riot Rave" music video for A$AP Rocky. I also got approached by John Mayer to launch the Grateful Dead tour. The first Dead and Company Tour for Madison Square Garden. I launched the tour with my artwork. And thanks to John Mayer, he made me the highest paid person in rock 'n roll. It was insane, he was like 'hey dude, how would you like to make a suitcase filled with money?' I worked and partied with John in New York. With rockstars, I sold stuff to Steve Jones from the Sex Pistols and members from The Cult. I sold stuff to John Mayer, made him a guitar pick that went bananas for his Born and Raised tour.
At the time, were you focused on selling your work at galleries?
I'll be honest. I've been selling work privately to people that really are searching for my work. I didn't have a gallery to represent me or buy my pieces, it was amazing. I can be anywhere in the world from Singapore to Milan and people will come find me and ask if I have any work available. You're only happy when you work with people that feel right. I've been very blessed to have attracted a good crowd and that's where that energy part comes in. I have to raise my vibration in order to work. And when I work, man, I hit it. I really let go and explore.
1 of 2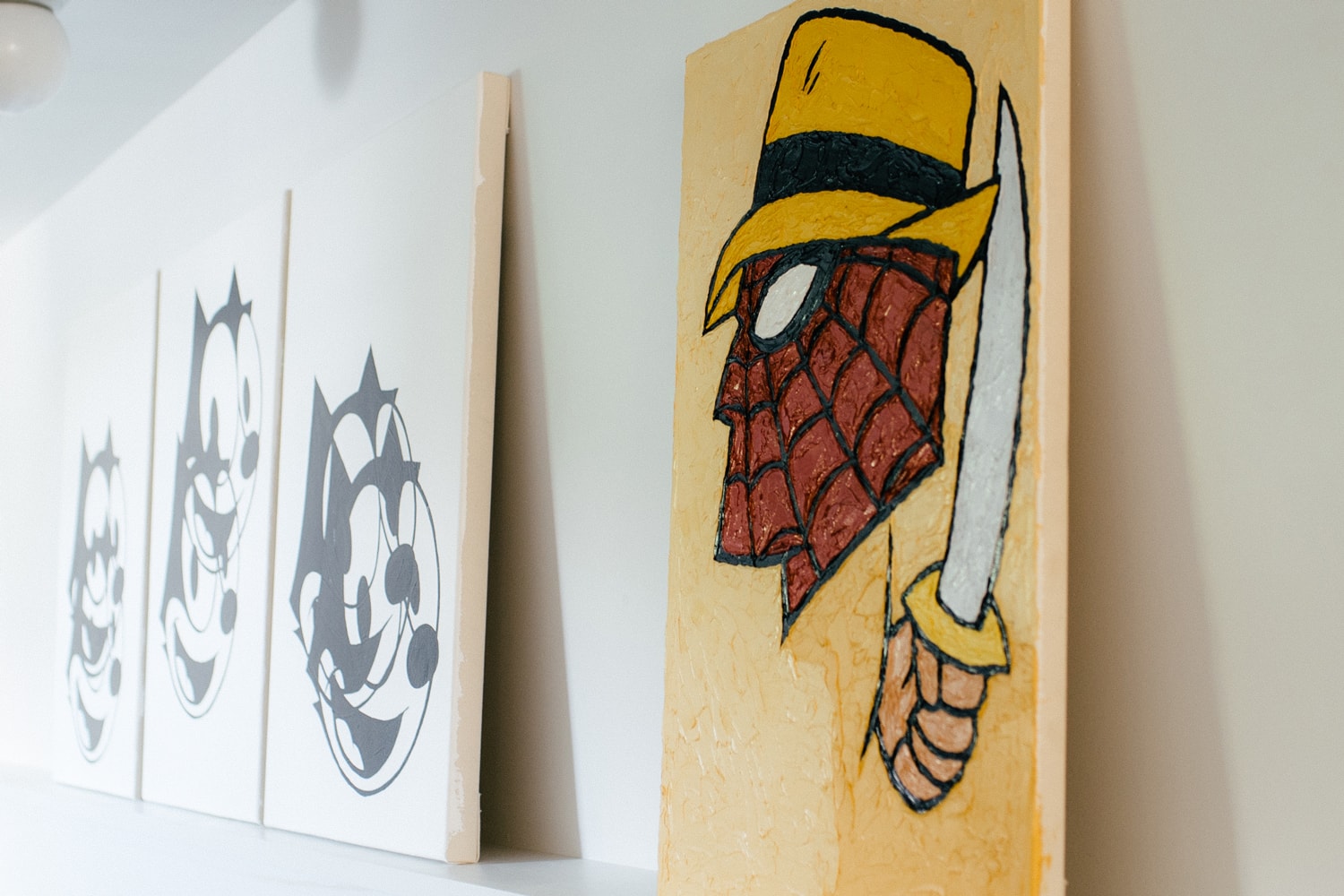 2 of 2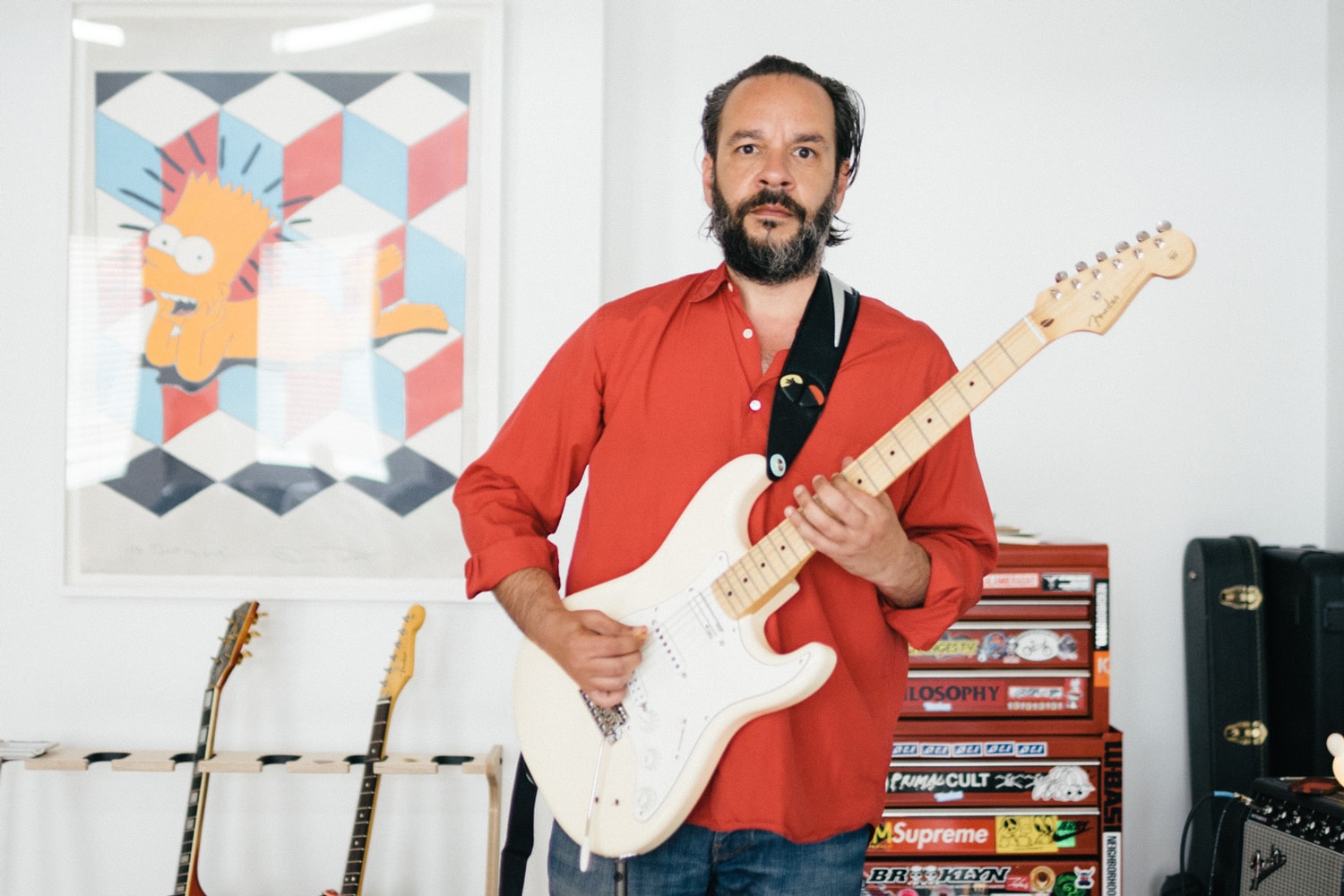 "I'm following all my synchronicities through this journey."
Describe the type of work you mainly get for commissions.
There's people that really gravitate to specific areas of my work, like they'll want something from the nineties. They want something from the early 2000. At the time, I felt like I haven't truly blossomed as an artist, but I'm blessed for all of the projects that I have been a part of. The past is a phantom, but painting really puts you in the present moment.
Do you ever have assistants help you create work?
I respect artists like Jeff Koons and Takashi Murakami who have assistants to convey their message. I'm a big fan of George Lucas and he has a hundred guys with beards to make models of stuff, too. For me, I don't have assistants because I feel like I have a great harmony with my paintings and my practice doesn't really require it at the moment. I'm following all my synchronicities through this journey.
What is your relationship with painting? Why is it important to you?
These superheroes and cartoons are like modern day mythology that everyone can relate to. Just like the ancient Greek gods and goddesses that are still prominent in present day society. I'm an artist that continues to fill the gaps and listens to the universe's calling. I'm constantly jamming and mixing these characters while having a dialogue with them. I'm obeying this feeling that I have when painting.
For me, the subject matter sometimes doesn't matter. Art doesn't really matter as long as you show up. You have to be present when painting and let the canvas be a mirror to your feelings. I would never trade my career with anyone else's. It's incredible to get support from other artists, but I'm just happy to paint. To be myself.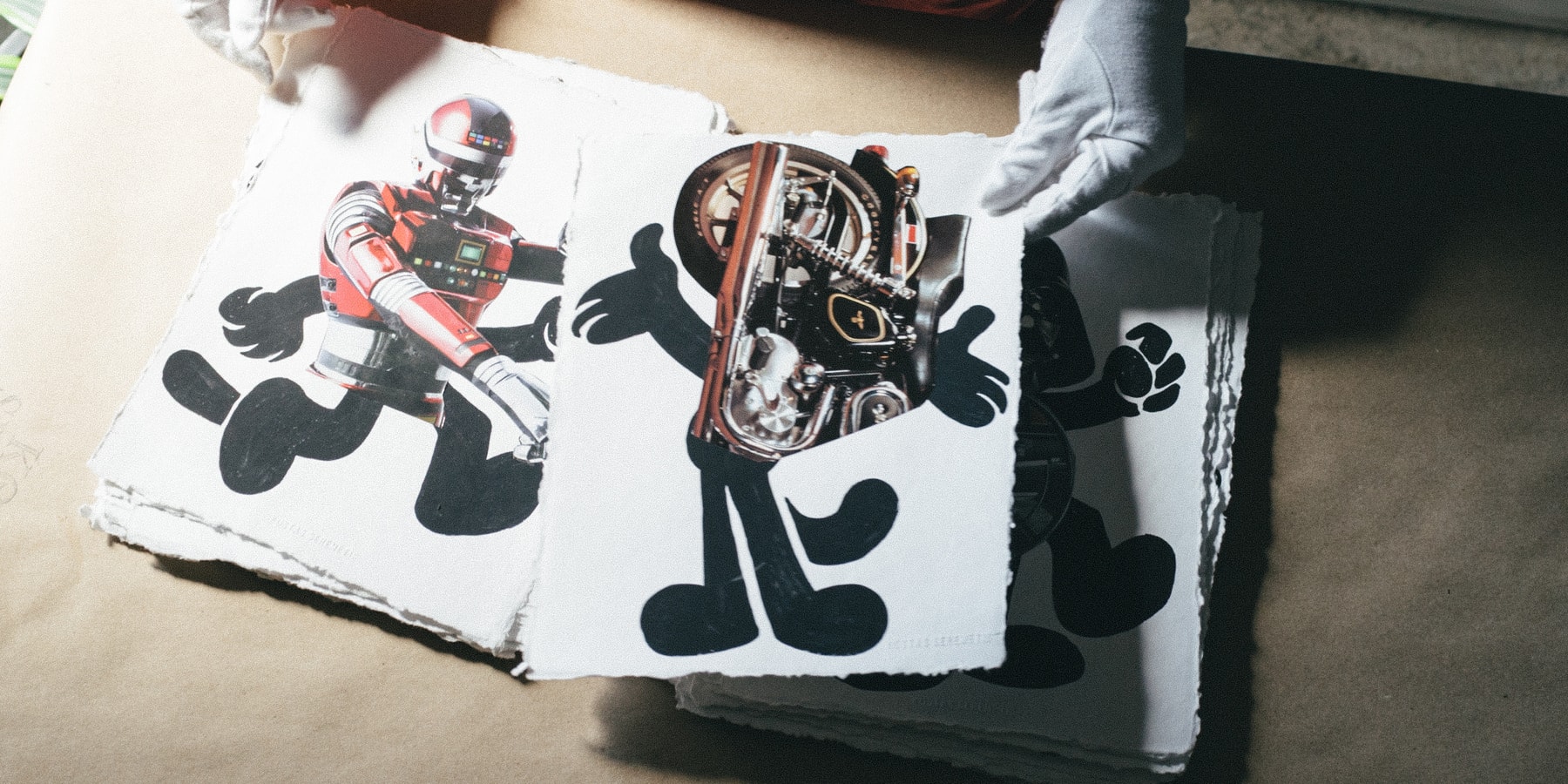 The All Mighty by Kostas is now available on HBX, Life. The collection features artworks with his unique illustrative interpretation of Greek ephemera, iconic characters and more. The series includes 43 original works (KS001-KS043), numbered limited edition prints (KS044-KS047, 25 each) as well as yellow and black variants (KS048-KS051, five apiece).
---