Football Fans Are Driving Up Demand For Anti-Racism Merchandise
After the Euro 2020 final sparked a wave of abuse towards England players.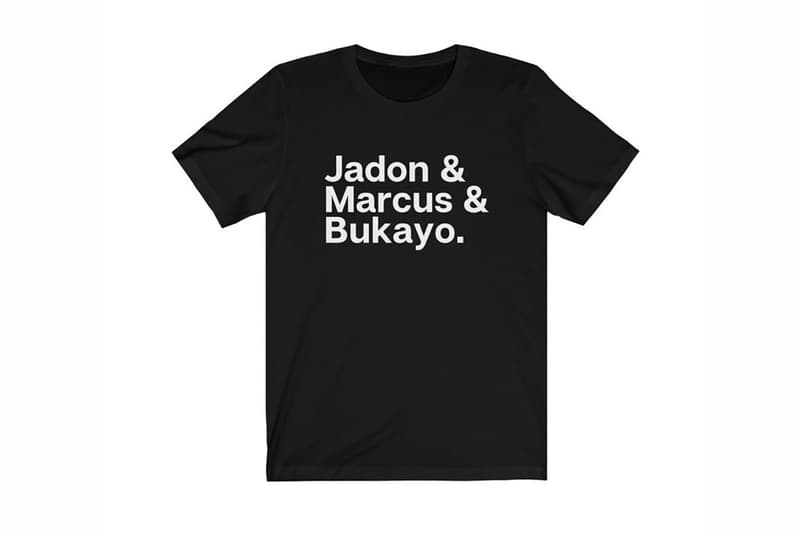 The final match of Euro 2020, which wrapped up earlier this month, was marred by an outburst of racist abuse towards Black members of the England team, after they were blamed for losing the tournament during a penalty shootout.
Marcus Rashford, Bukayo Saka, and Jadon Sancho were subjected to extensive trolling on Instagram, Facebook and Twitter following their defeat, sparking an ongoing discussion about how social media channels can better protect public figures from online hate.
Following the incident, though, the players have been met with an outpouring of public support from fans. As a result, The Guardian reports that sales of t-shirts and other clothing created in support of the players have seen a boom in sales.
According to reports, products bearing the names of Rashford, Saka, and Jadon have been sold via online marketplaces like Etsy, after the actor Jason Sudeikis was spotted wearing one to an event. Since then, sellers have seen traffic to their pages increase by tenfold, and have shifted hundreds of units of the styles.
Speaking to the newspaper, one seller remarked that "T-shirts like this offer everyday fans a way of showing their respect and joining the movement."
"Professional footballers have worn anti-racism T-shirts as part of initiatives for many years now, the reason they continue to do this is because they are effective."
However, fans were also urged to direct their money towards causes that actively combat racism in sport, such as the Show Racism the Red Card Initiative.