Jeff Bezos Steps Down As Amazon CEO and UFC Teams Up With Crypto.com in This Week's Business and Crypto Roundup
While SZA released NFTs and Levi's reported strong Q2 growth.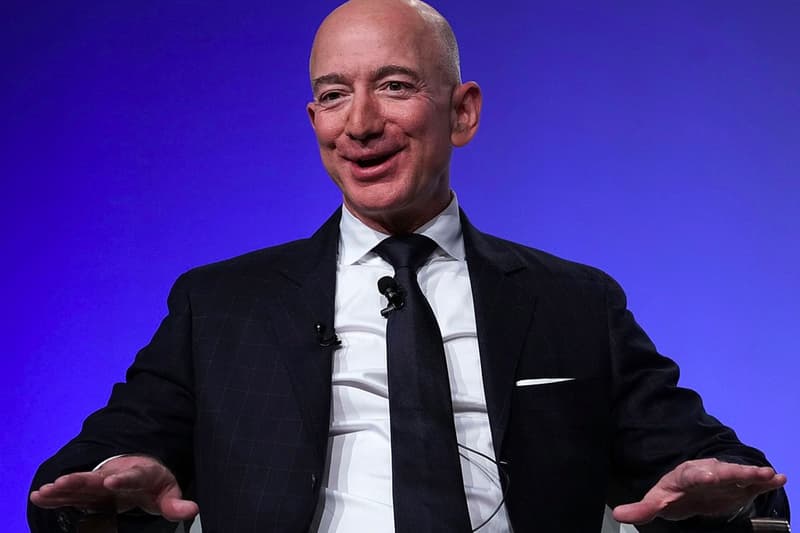 Many brands are starting to see a recovery despite the challenges initially brought on by the pandemic. Some businesses, especially ones that focused efforts on expanding e-commerce ventures, have even seen profits rise even higher than before.
HYPEBEAST has rounded up the top business and crypto stories of the week so you can stay in-the-know about trends across industries.
Business
The private members club is planning its U.S. initial public offering. Parent company Membership Collective Group Inc. is planning on selling 30 million shares of its Class A common stock at a price between $14 and $16 USD a piece on the New York Stock Exchange.
View this post on Instagram
Tiktok's parent company ByteDance is selling the tech behind its popular apps to other companies. A new website called BytePlus offers the tools and services used to power the Beijing-based company's best-selling apps.
Russia has been using the term "shampanskoye" to refer to a range of locally produced sparkling wines since the Soviet era. Meanwhile, France has closely guarded the term "champagne" to refer only to wines produced in the Champagne region in northeast France for decades.
Jeff Bezos had helmed the company since its founding in 1994. He is now the Executive Chair while former Amazon Web Services head Andy Jassy takes over as CEO.
As @JeffBezos steps down from his role at Amazon, here's a look at the trajectory of the company's new leader, Andy Jassy ⤵️

Read at: https://t.co/4MR85bJgYK#AndyJassy #Amazon #AmazonCEO @ajassy pic.twitter.com/QogE6dgbS8

— moneycontrol (@moneycontrolcom) July 6, 2021
The company said it "significantly exceeded our expectations on revenue, adjusted gross margin and adjusted EBIT." Net revenues for the company were up 156 percent compared to the second quarter of fiscal 2020.
Crypto
According to reports, four members of the Esports group participated in a crypto project named Save the Kids, which promised to donate a percentage of profits from its KIDS token to various foundations. The price of the altcoin subsequently crashed by 90 percent.
A statement from FaZe Clan. pic.twitter.com/HnPXpAoSYX

— FaZe Clan (@FaZeClan) July 1, 2021
According to CNBC, the reported 10-year, $175 million USD partnership marks the biggest sponsorship in UFC history. Crypto.com will have logo placement on UFC apparel worn by athletes during competition, as well as by corner staff in the octagon.
Ali Shaheed Muhammad and Q-Tip both confirmed that A Tribe Called Quest is not involved in the previously-announced NFT sale with Royalty Exchange. The NFT sale supposedly allowed owners to collect sound recording royalties from ATCQ's first five studio albums.
https://t.co/DVymuVj5IC if you are hip hop publication and reported tribe is doing a NFT we aren't and can you pls retract any story that says so? Thanks?????

— QTip (@QtipTheAbstract) July 6, 2021
The limited-edition collection commemorates her recent live performance highlights. Each NFT can be purchase with an American Express card for $100 USD each.
Valuart is set to auction off a 1:1 NFT inspired by the original "Spike" artwork by Banksy. For this release, Spike is recreated as a CGI artwork that floats across the universe as it heads to its rightful home — Earth.